MDEC Launches "Kembara #mydigitalmaker bersama PINTAR" – Exposing digital education to rural schools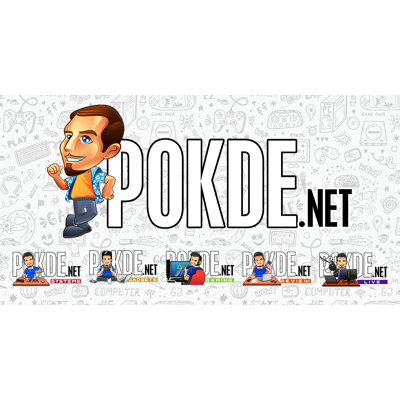 "Kembara #mydigitalmaker bersama PINTAR" rolls out
Malaysia Digital Economy Corporation also known as MDEC has recently rolled out a mobile learning unit under the national #mydigitalmaker initiative with the mission of creating exposure and opportunities to digital education for some 100,000 students in rural, sub-urban and underprivileged schools.
Dubbed "Kembara #mydigitalmaker bersama PINTAR", the initiative is done in partnership with PINTAR Foundation and supported by the Ministry of Education Malaysia. PINTAR Foundation is a not-for- profit organisation that spearheads school adoption programmes.
Interestingly, the "Kembara #mydigitalmaker bersama PINTAR" isn't just some unseen programme, it is literally a bus. A bus custom fitted with a  range of exciting digital making tools as well as information about future digital technology careers and the safe usage of digital technology. The bus will travel to most states across Peninsular Malaysia exhibiting various digital making tools and content to an expected 100,00 students, teachers, parents and local communities from rural, suburban and underserved schools over a 2 tear period.
At the rate digital ecosystems are accelerating, careers in digital technology will soon be a large part of Malaysia's future; and filling these highly sought-after positions will be talents that are digital economy ready. To achieve this, it is important that we look at the very foundation of our future – our children and educators today. The key approach to building a nation of digital makers begins with creating opportunities for students – wherever they may be – and equipping our educators to nurture and polish these untapped talents.
Said Dato' P Kamalanathan, Deputy Minister 1, Ministry of Education Malaysia at the launch ceremony at SMK Kompleks KLIA, a #mydigitalmaker Model School.
To echo our Prime Minister at the launch of #mydigitalmaker last year, we want to mobilise this generation of young people with the drive, confidence and know-how, so that they can be the 'makers' of their own technology and innovations we have yet to imagine. The "Kembara #mydigitalmaker bersama PINTAR" is a brilliant continuation of this national ICT-education initiative, and the Ministry of Education applauds this joined effort between MDEC and PINTAR Foundation for exposing to students and educators all over Malaysia to similar opportunities."
The #mydigitalmaker movement aims to transform Malaysian youth from digital users to makers in the digital economy by infusing digital competencies into the formal school curriculum and complementing it with co-curricular digital maker activities. For more information regarding "Kembara #mydigitalmaker bersama PINTAR" and the #mydigitalmaker movement you can check out their website right here.
Pokdepinion: This is a hugely important movement by MDEC as it can help expose and familiarize our future generations especially in the rural, less fortunate sections with technology.