[MWC2019] The Energizer Power Max P8100S may be the best foldable phone shown at Barcelona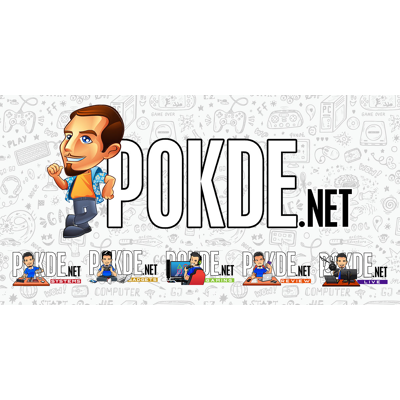 The headlines are taken up by the Samsung Galaxy Fold and the HUAWEI Mate X, but Energizer may have just taken our hearts with their foldable Power Max P8100S. The device was spotted by Android Authority at MWC 2019, and it looks pretty great. It doesn't have the fat bezels of the Galaxy Fold, and it does not have the fragility brought about by the large foldable external display of the HUAWEI Mate X. Interested?
The battery capacity is another area that Energizer one-upped the HUAWEI Mate X and Galaxy Fold, with a massive 10 000 mAh battery. To put that into perspective, adding together both the HUAWEI Mate X and Samsung Galaxy Fold's batteries, and you will still not reach 10 000 mAh.
The rest of the specifications aren't half bad either, with a Snapdragon 855 chipset, 8GB RAM and 256GB storage. The displays are also pretty decent, with a standard 6″ 18:9 FHD+ display on the outside, and an 8.1″ FHD+ display on the inside.
There's even 5G support, so you aren't exactly losing out with the Energizer Power Max P8100S. The sole downer might be the folding mechanism, which looks like the flexible rubber you find between train carriages. But hey, if it's good enough for trains, it's good enough for phones, right?
But then when you take a look at the price, you might just overlook any flaws that the Energizer Power Max P8100S has. It costs just 850 euros, or less than half what either HUAWEI or Samsung are charging. Apparently Energizer won't be able to match their launch dates though, as HUAWEI and Samsung are getting all the foldable displays the screen makers can produce. That's also reportedly the reason why Energizer isn't showing off the other display. They might not even have it installed.
Energizer Power Max P8100S Specifications
Snapdragon 855 chipset, octa-core up to 2.84 GHz, 7nm FinFET
8GB RAM
256GB storage
6″ FHD+ display + 8″ FHD+ foldable display
48MP + 12MP rear camera
24MP selfie camera
10 000 mAh battery
850 euro (~RM3932)
Would you consider getting an Energizer Power Max P8100S? I mean, look at it. It doesn't look half bad, does it?
Pokdepinion: I am all for flagship killers. Foldable killers? Bring it on!