OPPO F1s Black limited edition is now available for pre-order — "Once you go black…"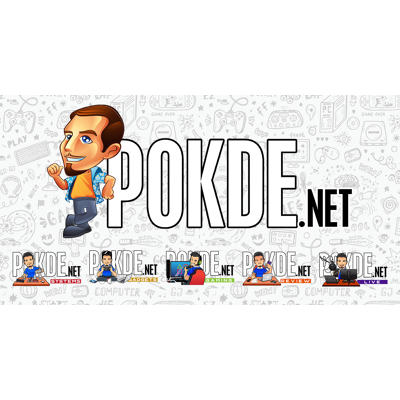 The OPPO F1s is definitely THE device among OPPO's fans in Malaysia since its release. With the recently launch of the special edition Ayda Jebat's OPPO F1s smartphone, OPPO doesn't show any sign of wanting to stop their successful streak. OPPO Malaysia now plans to carry on the success by spicing up with a new color option for the OPPO F1s.
On top of the already available color options of Rose Gold and Gold, the Selfie Expert OPPO F1s is now available in Black. Consumers can now pre-order your OPPO F1s Black Limited Edition at the price of RM1, 198 starting from 8th December until 16th December 2016 either at the 20 selected OPPO Concept Stores in Malaysia or online preorder from OPPO's official website.
As for the OPPO Concept Stores, consumers may pre-order the OPPO F1s Black Limited Edition for RM100 in the 20 selected OPPO concept stores and pay the remaining amount when it is launched on 17th December 2016, whereas for consumers who pre-order from OPPO's Official Website will need to pay the full amount (RM1,198) for the OPPO F1s Black Limited Edition. As for appreciation, consumers will get a free OPPO Selfie Stick and also an exclusive phone case only if they pre-order the "Selfie Expert" OPPO F1s Black Limited Edition within the period from 8th December till 16th December 2016.
Selected OPPO Concept Stores in Malaysia
Region
Location
Kuala Lumpur
Lowyat Concept Store 3
Setapak Mall Concept Store
Nu Sentral Concept Store
Selangor
SS15 Concept Store
One Utama Concept Store
Putrajaya IOI City Mall Concept Store
Sunway Pyramid Concept Store
Alam Sentral Concept Store
Negeri Sembilan
Palm Mall Seremban Concept Store
Penang
Pacific Megamall Prai Concept Store
Kedah
Aman Central Concept Store
Johor Bahru
AEON Bukit Indah Concept Store
Sutera Mall Concept Store
Giant Muar Concept Store
Melaka
AEON Bandaraya Melaka Concept Store
Perak
Ipoh Parade Concept Store
Terengganu
Jalan Masjid Abidin Concept Store
Pahang
Kuantan Parade Concept Store
Sabah
Harbour Mall Concept Store
Sarawak
Plaza Merdeka Concept Store