New Razer Ifrit Gaming Headset for Streamers Unveiled – Featuring NJPW's Kenny Omega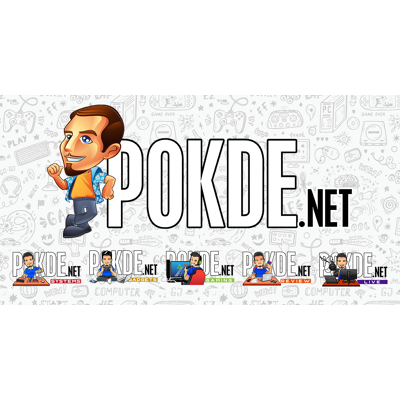 Razer has unveiled a brand new gaming headset catered to streamers who want a discreet look and a great microphone, the Razer Ifrit, featuring Kenny Omega.
New Razer Ifrit Gaming Headset for Streamers Unveiled
Are you a streamer or perhaps a content creator of some kind? Then I'm sure you've been eyeing some headsets to use from time to time. If you're bored of the usual offerings or if you want something unique, perhaps this is the one for you, and it's called the Razer Ifrit.
The Razer Ifrit is a discreet gaming headset with a band that goes behind your head (as opposed to the typical band that is on the top of your head) and IEM earphones. It even has a "broadcast quality" condenser microphone that should be more than capable of capturing your voice clearly while also reducing pickup of background noise.
Pro-grade mic, exceptional audio, discreet form factor. Let your luscious locks run wild with the new Razer Ifrit in-ear headset. https://t.co/wCcaac3zAy #NoHeadsetHair pic.twitter.com/Q2BEWiauww

— R Λ Z Ξ R (@Razer) September 20, 2018
The Razer Ifrit will come with the Razer USB Audio Enhancer, which is an analog to digital converter that is said to take audio quality up a notch while reducing static and background noise. What's most interesting about this is that it allows you to connect two Razer Ifrit headsets to it, thus enabling you to stream with two people with full sound and microphone recording capabilities.
For those of you who aren't aware, the guy they used for the advertisement video is NJPW star and Bullet Club member Kenny Omega, a very famous non-WWE professional wrestler in Japan and across the globe. One of his notable hobbies is playing videogames, most notably the Street Fighter series as he considers himself a Cody main.
He even had a fun rivalry of sorts with fellow wrestler and WWE superstar Xavier Woods at the CEO 2016 Street Fighter V tournament, and it was an interesting spectacle to see two wrestling stars from two different companies going at each other, albeit in videogames instead of the squared circle.
The Razer Ifrit is currently up for sale at the Razer Online Store for the Asia Pacific region, with a retail price of RM569. You can check out the listing of the headset by clicking right here.
Pokdepinion: As much as I am excited to see the headset, I was actually more stoked about seeing Kenny Omega in a gaming-related ad. He is a pretty good Street Fighter player, to my surprise.