Samsung Exynos 9825 is Samsung's answer to all the 7nm chipsets in the market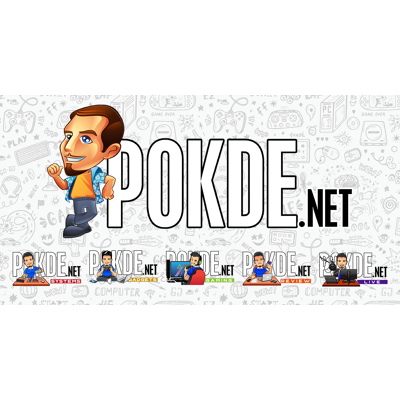 Samsung and GloFo's fabs were later to the 7nm game than TSMC, which is why big players like Apple, HiSilicon and Qualcomm went with the latter. It is also the reason why Samsung's flagship Exynos 9820 presented with a slightly older 8nm LPP FinFET node to compete with the Kirin 980 and Snapdragon 855, both of which are manufactured on the 7nm process. That's about to change though.
Samsung has just published the Exynos 9825's product page, revealing more information about their new chipset which will power the Galaxy Note10. For starters, the Exynos 9825 will be the first mobile processor built with the new 7nm EUV process. Samsung's 7nm EUV (extreme ultraviolet) process is more advanced than what TSMC is using to produce the 7nm Apple A12 Bionic, Kirin 980 and Snapdragon 855 chipsets. TSMC is already working on a newer 7nm+ process that will also harness EUV technology, which we will probably see in upcoming flagship chipsets from the other major players.
The CPU and GPU core counts are maintained, which leads me to believe that this is a mere die shrink and an overclock thrown in for good measure. Samsung didn't specify whether there will be a new 5th generation custom core, instead just mentioning that the Exynos 9820 has two "custom CPU" cores. Samsung's webpage does confirm the overclock with the phrases "enhanced clock speed" and "faster clock speeds".
That alone should give the Exynos 9825 an edge over its predecessor, although it will most probably be still unable to match the Snapdragon 855+, especially when it comes to graphics performance. Samsung will continue featuring the highest CPU performance in the Android smartphone space though, as the Snapdragon 855 was quite a bit behind in our tests, and the Snapdragon 855+ only offers a very mild boost in the CPU area.
Exynos 9825 Specs
2 x Custom Cores + 2 x Cortex-A75 + 2 x Cortex-A55
ARM Mali-G76 MP12
LPDDR4x memory controller
UFS 3.0/UFS 2.1 storage support
Integrated NPU
LTE-A Pro Cat.20 8CA (2 Gbps DL)/Cat.20 3CA (316 Mbps UL)
7nm EUV
Previous leaks have shown the Exynos 9825 delivering the same performance as a Exynos 9820, which would be at odds with Samsung's claims of "enhanced clock speeds. With that said, those scores may have been from tests that were intended to evaluate the efficiency improvements moving from the 8nm to the new 7nm process. Mobile processor makers often tout improved efficiency at the same performance, before releasing a processor that consumes the same amount of power as an older chip but deliver higher performance levels.
Pokdepinion: I am most definitely looking forward to seeing what the Exynos 9825 will bring to the table!