AMD announces slew of new Ryzen CPUs — there's even a 45W 8-core Ryzen 7!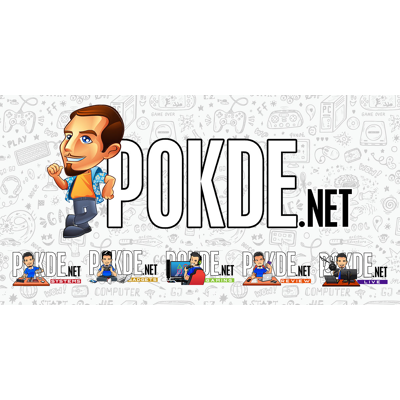 AMD introduces the Ryzen 7 2700E, Ryzen 5 2600E, Ryzen 5 2500X and Ryzen 3 2300X processors, completing the lineup and offering two new 45W options.
AMD announces slew of new Ryzen CPUs
AMD has quietly released four new processors, with a new member filling up the vacant Ryzen 3 lineup. The other three processors comprise of a new Ryzen 5 CPU and two new E-series CPUs in the Ryzen 7 and Ryzen 5 range with a lower 45W TDP.
The highest performance of the four has to be Ryzen 7 2700E, which comes with eight cores, sixteen threads, and a lofty 4.0 GHz Boost, but a TDP of just 45W. Pricing is yet to be confirmed, but this CPU should prove popular with ITX builders and if we are lucky, we might even see this CPU in laptops. ASUS managed to cram a 65W desktop CPU into the ROG Strix GL702, so I don't see why this can't be done.
Meanwhile the new Ryzen 5 CPUs are the Ryzen 5 2600E and 2500X. The Ryzen 5 2600E has a 6C/12T configuration, and a similar high 4.0 GHz Boost and low 45W TDP. The Ryzen 5 2500X is a 4C/8T processor with a 4.0 GHz Boost and a 65W TDP. It also has less cache than the 2600E, with just 8MB of cache.
The new Ryzen 3 2300X also has four cores, but drops SMT. This CPU also clocks up to 4.0 GHz and also has just 8MB of cache. Apparently this time AMD will only use a single Compute Complex (CCX) which feature 4 cores, instead of the 2+2 configuration they previously used for the quad-core Ryzen 5 models. So you get less L3 cache as a result. However, AMD claims performance gains of 8-10% in both single and multi-core workloads, despite the reduced cache, with this new configuration.
The new 45W CPUs are definitely the most interesting news from this announcement. Pricing has yet to revealed, but these processors are supposed to "immediately available" via Acer systems. And the following table are the specifications compiled into a table:
| | | | | |
| --- | --- | --- | --- | --- |
| | Cores / Threads | Base Clock / Max Boost | Cache | TDP |
| Ryzen 7 2700E | 8C/16T | 2.8 / 4.0 GHz | 20MB | 45W |
| Ryzen 5 2600E | 6C/12T | 3.1 / 4.0 GHz | 19MB | 45W |
| Ryzen 5 2500X | 4C/8T | 3.6 / 4.0 GHz | 10MB | 65W |
| Ryzen 3 2300X | 4C/4T | 3.5 / 4.0 GHz | 10MB | 65W |
Pokdepinion: I find it most intriguing that the higher performance CPUs introduced actually have a lower TDP than the new Ryzen 5 2500X and Ryzen 3 2300X.