Review
Razer Basilisk Ultimate Review — greatness comes at great cost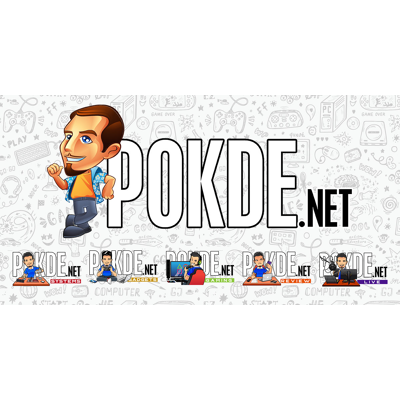 Overview
Razer took one of their best shapes, refined it, cut the cord, threw in their latest sensor and switches and called it Razer Basilisk Ultimate. It has all the trappings of a great mouse, along with a huge price tag to boot.
Positives
+ Nice improvements across the board from the OG Basilisk
+ Ergonomic shape is a joy to hold
+ Plenty of Razer Chroma
+ Adjustable scroll resistance is a nice feature to have
+ Wireless is really as good as the wired connection
+ Synapse is as good as always
Negatives
- Optical mouse switches aren't great
- Slight delay upon waking up from sleep
- Really pricey
Razer has been releasing some awesome mice recently, with the Razer Viper Ultimate being the first-of-its-kind ambidextrous mouse with the best sensor and arguably the best switches you can get in a gaming mouse to date. Meanwhile, the mouse we are looking at today is the Razer Basilisk Ultimate, which is what might be the second coming of one of my favorite Razer mice to date. Cutting wires and with more bling, will it be the perfect mouse?
Unboxing
There's no way you will mistake Razer's packaging for any other brand's. With bright green sides and a black lid, the Razer Basilisk Ultimate will definitely stand out on any shelf.
What I would consider less outstanding is that there's no way to actually check out the mouse before you buy it and cut open the seals. Some other brands offer a flip door for you to "feel" the mouse behind injection moulded plastic, but this one doesn't give you any opportunities for that.
In the box you get a beautiful charging dock, a sweet 1.8m long paracorded cable, some stickers and the clutch key that will fit into the Razer Basilisk Ultimate in place of the rubber cover that comes installed from the factory.
Appearance
Let's get something out of the way first: the new Razer Basilisk Ultimate has little in common with the original Basilisk Razer released in 2018. It's edgier, longer, slimmer and a hair flatter, and you can see that the curvature has been changed up a bit. Last but least, the glossy lines are a nice update to add some flair to the otherwise unusually sedate design of the Razer Basilisk. All in all, good changes.
The glossy bits extend all the way to the back, and even the side buttons are glossy. Under the left click button lies a nice RGB strip, an eight-zone one, no less. You can see the thumb rest extends out quite a bit, which reminds me of the Logitech G502 a bit more than the Razer Basilisk which had a more moderate extension. And you also get the clutch button, just like on the Razer Basilisk. But this time around you only get one, so you can take it or leave it, unlike with the original Razer Basilisk which came with two different sizes to choose from.
Instead of the ribbed rubber grips on the Razer Basilisk and Razer Lancehead which ended up becoming dust traps, the new texture is even grippier and easier to clean, which I must say it's a win. Razer designed the grip area to be a bit flatter here, so that it will work with more grip styles than the curvy shape of the original Basilisk. Oh and there's a 4-zone RGB strip under the right clicker.
The included charging dock also comes with RGB, but unfortunately it's a single zone one. Charging is carried out via the two pogo pins, and Razer placed a USB pass-through on the charging dock too for you to slot in the dongle there.
Razer Viper Ultimate Specifications
Body material
Textured rubber side grips, matte plastic shell, glossy highlights
Sensor
Razer Focus+ Optical Sensor
650 IPS
50G acceleration
Asymmetric cut-off distance
DPI
100 ~ 20,000 DPI, 50 DPI increments
USB report rate
125/250/500/1000 Hz
Switch type
Razer Optical Mouse Switches rated for 70 million clicks
Cable
1.8m Razer Speedflex cable, detachable
Battery life
Up to 100 hours
Weight
107 gram excluding cable
Dimensions
130 x 60 x 42 mm
User Experience
The Razer Basilisk Ultimate, being an ergonomic right-handed mouse, would only work for the majority of us. Southpaws need not apply. With that said, I do enjoy using it for my relatively large hands, and I do think Razer nailed the shape pretty well. A bit more flaring on the right side would have been better for pinky support though.
The tracking of the Razer Basilisk Ultimate is flawless, with no acceleration or smoothing as far as I can see in games. It does get kind of silly at 20 000 DPI though. Any slight movement of your hand will get translated into a very ugly mess. I am quite certain no human can comfortably use this high a DPI, but hey, if you are one of them who can, it's available on the Razer Basilisk Ultimate. There's also the ability to enable asymmetric cut-off distance, so that it will start and stop tracking at different heights from the mouse pad.
Aside from the cutting edge sensor, Razer also used the latest Razer Optical Mouse Switches here for the main clickers. I must say I am not a huge fan though, as they felt less clicky compared to the Omron switches I am used to. They aren't bad, but if given the choice, I would go for the Omron switches. The rest of the buttons are pretty good too, with precise clicks on the side buttons and one of the best scroll clicks I have ever encountered.
Speaking of the scroll wheel, Razer threw in adjustable resistance on the Razer Basilisk Ultimate too. The feature debuted on the original Razer Basilisk, and I am glad that they didn't drop it from the Razer Basilisk Ultimate. The glides are all 100% PTFE, for an effortless glide on any surface. At least, it offered a great experience on my ROG Scabbard.
If, for some reason, you miss wires, you can use the Razer Basilisk Ultimate in wired mode, although it would be kinda silly to use such a good wireless mouse with a cord connected. Razer is prepared for you with the most pliable cable I have ever tried. With that said, there's no reason to go wired as there's no perceptible latency and the battery life will easily last you a whole day without fuss. The only minor hiccup I encountered was when waking the mouse from sleep, where there is a small delay of about half a second before it starts tracking.
In my usage, I managed to squeeze out two and a half days before hitting 10% battery life. If you end the day by putting the Razer Basilisk Ultimate onto the charging dock, you would not have any issues at all. This is with the mouse having all the RGB active and turning itself off after 5 minutes of idle, so I would consider the results pretty impressive.
And of course, Razer Synapse is as good as always. For some reason however, the tilt scrolling isn't set by default to side-scroll, instead it's a "Repeat Scroll" button. And side-scrolling is not a supported function by the onboard profiles. I find that really dumb but I am just about to forgive it for the beauty that Chroma Studio is.
Conclusion
The Razer Basilisk Ultimate is definitely going down as one of my favorite mice. It has an awesome shape, the wireless connection is great and the all of the buttons including the side-scrolling are near perfect. If you are out to get the ultimate ergonomic gaming mouse, this might just be it. It's not the lightest out there, but hey, it's packed so full of features I honestly don't care. What I find less agreeable is the price tag of RM659 though. That's what one would reasonably pay for a keyboard and mouse. But, if you can stomach the price, this might be one of the most feature-rich mice you can get this year, with almost every brand dropping bells-and-whistles from their mice in a bid to lose weight.
Our thanks to Razer Malaysia for sending us the Razer Basilisk Ultimate for review.