Review
OnePlus Nord CE 3 Lite Review – Tempering Expectations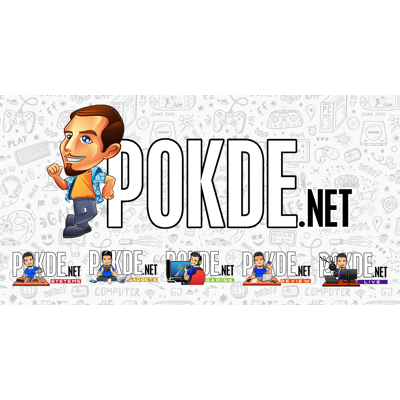 Positives
+ Attractive design, especially within this segment
+ Comes with headphone jack
+ Expandable memory via microSD
+ Stereo speakers at this price is great
+ Fingerprint scanner / power button combo works fast and consistently
+ Main camera works decently enough
+ Included 67W charger is indeed fast
+ Affordable, 5G-capable smartphone
Negatives
- GPU power is lacking
- Doesn't come with ultrawide camera
- Macro camera is terrible
- Rear is a fingerprint magnet
- Display colours are a bit dull
- Seems more like 90Hz rather than 120Hz refresh rate
- No alert slider
OnePlus Nord CE 3 Lite Unboxing
The OnePlus Nord CE 3 Lite comes in a black box with the Nord wording clad in white with a blue background. You can also see the OnePlus logo taking a small amount of space on the top-left corner, so you know where they want you to focus more on. Given it's your standard smartphone box thickness, I'm sure you know that a charger is inside here.
Inside the box, you can find the following items:
Quick start guide
Warranty card
67W SuperVOOC charging brick
USB-C to USB-C cable
Clear TPU case
The OnePlus Nord CE 3 Lite smartphone itself
Specifications
Processor
Qualcomm Snapdragon 695 5G
2 x Kryo 660 Gold @ 2.2GHz + 6 x Kryo 660 Silver @ 1.7GHz
6nm
GPU
Adreno 619
RAM
8GB LPDDR4X
Connectivity
Wi-Fi 802.11 a/b/g/n/ac (2.4GHz and 5GHz)
Bluetooth 5.1, LE
USB Type-C
GPS, Glonass, BDS, QZSS, Galileo
NFC
5G
Storage
256GB UFS 2.2
Up to 1TB expandable storage (MicroSD)
Display
6.72″ FHD+ LCD Display, 680 nits (peak)
Adaptive 120Hz Refresh Rate
240Hz touch sampling rate
Corning Gorilla Glass
Rear Camera
108MP f/1.75 wide angle camera (Samsung HM6), OIS AF, 6P lens
2MP f/2.4 depth camera
2MP f/3.3 macro, fixed focus
Selfie Camera
16MP f/2.0 wide-angle selfie cam
Battery
5000mAh
67W SuperVOOC Fast Charging
OS
OxygenOS 13.1
Android 13
Ingress Protection
No
Dimensions
165.5 x 76 x 8.33 mm, 195g
Colours
Pastel Lime and Chromatic Gray
Performance
Starting off our benchmark suite with Antutu V9, the OnePlus Nord CE 3 Lite performed decently at best. It's certainly below other midrange devices this year but it's apt given the price as it's more of an entry-level to lower midrange device.
A similar pattern can be seen in Geekbench 6, as the OnePlus Nord CE 3 Lite is currently the lowest ranked smartphone in our list of benchmarked devices thus far. This isn't necessarily a bad thing, it's about expectations and pricing, which seems to be fair so far.
While the OnePlus Nord CE 3 Lite also had relatively low scores in 3DMark overall, I'm surprised it still managed to do rather decently in Wild Life Unlimited. I can see how badly it lags during the test, but I genuinely expected a noticeably lower score than what it got here.
Lastly on PCMark's Work 3.0 benchmark, the OnePlus Nord CE 3 Lite surprises me yet again as it actually managed to break the 10,000 mark, albeit barely at 10,242. It's been consistently below other recent midrange devices but to be able to reach this score means that it would make for a decent daily driver. If you're not doing anything heavy and are mostly on social media / messaging, this will work perfectly fine for sure.
If you're wondering about its battery life, the OnePlus Nord CE 3 Lite did pretty well givcn its price point. It lasted 11 hours and 18 minutes (678 minutes) in PCMark's Work 3.0 endurance test. Thanks to its healthy 5,000mAh battery capacity, it should easily last through a full day, maybe even two if you're a light user. As for charging speed, this is what I got with its 67W charger starting at 2% battery level:
15 minutes = 47%
30 minutes = 75%
45 minutes = 95%
49 minutes = 100%
Looking for a pair of earbuds to go along with this? Check out our OnePlus Nord Buds 2 review by clicking right here.
Camera
Generally, the OnePlus Nord CE 3 Lite has a surprisingly capable shooter. However, I can only say this much if it's the main camera itself. In broad daylight, you get sharp images with accurate colours and a good amount of detail. Low light shots are decent at best since you often get a lot of digital noise but I honestly expected worse. At times, it seems hard to believe you're getting this type of quality at this price, especially since most of them don't look overly artificial.
However, I can't say the same for the other two camera modules; the depth and macro cameras. Colours are rather bland and details are poor to say the least. The quality looks like something from smartphone cameras from over a decade ago, relying on software to get pictures that barely usable if any. Personally, I would stick to only the main camera and not bother with the other two.
The Good
There are a number of good reasons to consider the OnePlus Nord CE 3 Lite. For starters, it has a pretty design, especially considering that it's quite an affordable smartphone. It easily looks above its price range, with some upper midrange looking rather dull in comparison. While camera protrusions are typically seen as an annoyance, this one makes it look like it comes with a strong camera setup. Of course, you can always look at the previous section to know where the camera setup is as good as it looks.
Next up, to my surprise, it does have stereo speakers. This came as a surprise to me as a smartphone we reviewed recently, which has double the price of this one, only came with a single speaker. It's not breathtaking by any means as the sound quality and volume is decent but at this price range, it's really hard to complain. If I had to find something to compliment, I'd say that the audio is at least balanced. I'd take this over any single speaker setup on a smartphone any day.
Then, it comes with a headphone jack. This might seem like a small matter but when you consider the fact that smartphones which costs way higher than this don't typically come with headphone jacks, and it appears that more and more devices are getting rid of it as well. It's always great to see it in any smartphone, that's for sure. Furthermore, you still get a microSD card slot, which is always great as you have the option to expand memory if and when you want to.
Another pleasant surprise for me is the fingerprint scanner. It's integrated with the power button on the side, which saves space compared to having a standalone one. It works fast and consistently, seemingly having no issues even when my fingers are a little damp. If you were to compare the speeds with the flagships of today, it will lose but it's not by much. Furthermore, it would be unfair to compare as the OnePlus Nord CE 3 Lite is much more affordable.
Lastly, it's pretty affordable for what you're getting. For just RM1,099, you get a 5G-capable smartphone with decent capabilities when you consider the overall package. It's not going to run Genshin smoothly throughout, even at low resolutions, but if you're just using it for basic mobile photography, social media and communication, it's more than enough.
The Bad
Unsurprisingly, the OnePlus Nord CE 3 Lite does have its fair share of drawbacks. For starters, while the design is attractive, the rear is a fingerprint magnet. You will see it get covered with smudges all over in a short period of time. This is only a real problem if you don't plan on using a protective case, which we recommend you do so to not only mitigate any potential damages, but to avoid a potential eyesore.
Then, the display is far from the best around. For starters, the colours seem a little off compared to most other smartphones out there. To be precise, it's on the duller side, making things look rather bland on screen. This is likely due to the nature of LCD screens. Furthermore, it's also rather dim, to the point where I had trouble seeing what's on the screen when I was under sunlight.
While having 120Hz refresh rate is always good to have, I find the smoothness a little lacking. It doesn't seem to truly hit 120Hz for the most part as I noticed movements and animations being noticeably smoother in other 120Hz displays. To the least, it does beat your average 60Hz display, but this feels more like 90Hz based on my own experience. If you don't see much benefit from using it, stick to lower refresh rate settings to preserve battery life.
Lastly, and I feel like this is a very big missed opportunity, is the lack of their signature alert slider. If you've used other OnePlus smartphones before, then I'm sure you've seen the switch that lets you toggle between mute, vibrate, and sound. The lack of this slider isn't a dealbreaker by any means as you can easily toggle the settings right from UI itself, but nothing beats the convenience of having a dedicated slider for it.
OnePlus Nord CE 3 Lite Verdict
When you look at the drawbacks, it might seem like the OnePlus Nord CE 3 Lite isn't something worth considering. However, keep in mind that it's a 5G-capable smartphone at just RM1,099, which makes these quirks a lot more tolerable. If you're not looking to play some graphically-intensive mobile game or do some hardcore multitasking, this will serve you just fine.
At the end of our OnePlus Nord CE 3 Lite review, I award this smartphone with our Bronze Pokdeward.
Big thanks to OnePlus Malaysia for sending us this smartphone of the purpose of this review.