Sony announces α7R III; Interchangable lens camera combining resolution and speed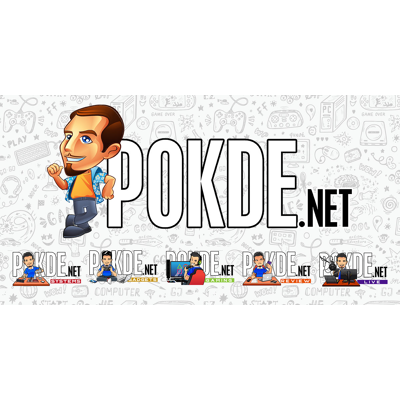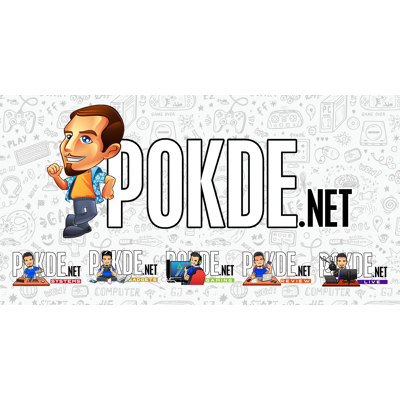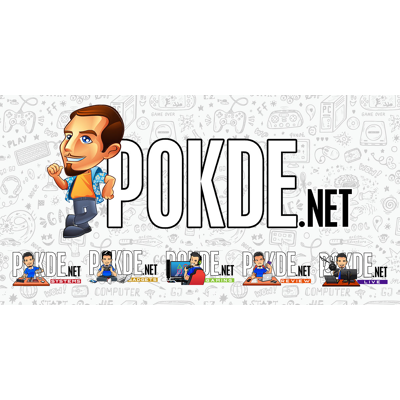 Sony has another addition to their α-series (Alpha series) camera, the all new full-frame mirrorless α7R III (model number ILCE-7RM3). If you thought the α7R II was already perfect, the α7R III will really surprise you beyond imagination. In fact, the α7R III somehow seems like a better bargain over their recent α9 camera. Yep, it's that good. Follow along.
For starters, the α7R III hones a high-resolution 42.4 MP effective back-illuminated Exmor R CMOS image sensor, holding the capabilities of shooting speeds up to 10 frames-per-second with full AF/AE tracking. It also takes 4K videos and has a wide 15-stop dynamic range. All these packed in a compact, lightweight body, making this probably one of the most desirable cameras around today. I'll run through each and every feature that this beast has, so this will be a very long post, one that you are definitely going to enjoy reading if you are a Sony camera fan.
Let's talk about the chip first. The 42.4 MP back-illuminated Exmor R CMOS image sensor harnesses a gapless on-chip lens design and anti-reflective coating on the surface of the sensor's seal glass that improves light collection efficiency, delivering higher sensitivity and lower noise performance and a wider dynamic range.
The α7R III also has a new front-end LSI that doubles the readout speed of the image sensor, and has been mated to an updated BIONZ X processing-engine that is proved to perform 1.8 times faster than the α7R II.  This also means that the α7R III has a wider ISO range of 100 – 32000 which is expandable to ISO 50 – 102400 for still images and a massive 15-stop dynamic range at low sensitivity settings.
You thought that was too much to digest? We're just getting started. The α7R III full-frame model was built without an optical low pass filter for the purpose of maximizing resolution, while retaining the ability to output 14-bit RAW format. This applies even when shooting in silent or continuous mode! The α7R III is also equipped with a 5-axis optical image stabilization (instead of stupidly off-loading this on the lens, please learn from Sony, other brands!). This has been fine-tuned to it's environment allowing 5.5 step shutter speed advantage, the world's highest compensation performance for an image stabilization system to date. Included also is a low-vibration shutter that reduces vibration and image blur in all modes, even the high speed 10 fps shooting.
Here's my favourite part. The α7R III is capable of buffering burst shots VERY impressively! Shooting with the AF/AE tracking, you are able to capture up to 76 JPEG/RAW images or 28 uncompressed RAW images buffered for writing on the storage. Snapping at 10 fps, this is available both in the mechanical shutter or completely silent shooting modes! You have to see this in action to believe it! The α7R III also can shoot continuously at 8 fps in live view mode with very minimal lag in the viewfinder or LCD screen. Speed is not all that is boasted here. The images captures are extremely accurate and has incredible detail even if the subject is moving.
Here are a few sample of images take using the Sony α7R III camera:
What else, you ask? Here's even more dramatic features. If there is any fluorescent or artificial lighting present in your shooting environment, you can activate the Anti-flicker function to let the α7R III automatically detect frequency of the lighting and time the shutter accordingly to minimize its effect on your captured images.
Let's talk about the focusing capabilities. The α7R III has an upgraded focusing system that is comprised of 399 focal-plane phase-detection AF points that cover about 68% of the image area in BOTH horizontal and vertical directions. Not just that, there are 425 contrast AF points (400 more than the α7R II)! This lets the α7R III deliver the AF acquisition in half the time compared to the α7R II in low-light confitions, yet delivering twice the accuracy in tracking. The Sony's acclaimed Eye AF feature is also a2 times more effective and is available when using Sony's A-mount lenses with adapter (SSM or SAM lenses only).
Sony didn't forget videographers, of course. The α7R III is definitely more than capable as a video camera, offering 4K video recording across the full width of the full-frame image sensor. When you are shooting in Super 35mm format, the camera uses full pixel readout binning to collect 5K (15MP) of information, oversampling it to produce high quality 4K footage with detail and depth.
Sony has included a new HLG (Hybrid Log-Gamma) on the α7R III that supports Instant HDR, allowing compatible TVs to playback real 4K footage. Both S-Log2 and S-Log3 are available for increased color grading flexibility. FHD recording has been cranked up to 120 fps, up to 100 Mbps so you can alter the video into 4x or 5x slow-mo while still having the AF tracking details.
Somewhat not so new features are present too. Dual-media slots with one of them supporting UHS-II type SD cards are present on the α7R III. Battery life has been improved having approximately 2.2 times the capacity on the Z series compared to the W series battery.
The view finder itself has it's own technology. The α7R III has an upgraded high resolution, high luminance QVGA OLED Tru-Finder with about 3686K dots for accurate and true-to-life detail reproduction. This is somewhat similar to the one found in the α9 camera, utilises ZEISS T* Coating to reduce reflections and flurine coating to repel dirt. It's customizable to play either at 50fps or 100fps. The LCD screen also sees some improvements with 1.44M dots and WhiteMagic technology that improves viewing in bright, outdoor conditions.
The α7R III now has a multi-selector joystick that makes it quicker and easier to shift focus points, along with an 'AF ON' button to activate autofocus.
Transferring files has never been easier over Wi-Fi, the α7R III also has sync terminal that allows external flash units and cables to be connected directly for convenient flash sync. There is also a USB 3.1 Gen 1 Type-C for increased flexibility in power supply or connected accessories along with quicker image transfers.
Finally, the α7R III has a new Pixel Shift Multi Shooting mode, taking full advantage of the 5-axis optical in-body stabilisation to create super-high resolution composite images. Basically, the camera precisely shifts the sensor in 1-pixel increments to capture four separate pixel-shifted images containing a total of approximately 169.6 MP of image data! These four images can be composited together for an overwhelming resolution and unprecedented level of color accuracy. This sounds familiar in the smartphone department, somehow, no? ;)
Main differences between the α7R III and α7R III are:
α7R II has a dynamic range of 14 while the α7R III has a dynamic range of 15
α7R II has a max ISO sensitivity of 25,600 while the α7R III has a max ISO sensitivity of 32,000
α7R II has a 12-bit RAW output in silent shooting while the α7R III has a 14-bit RAW output in silent shooting (uncompressed RAW)
α7R II has a 4.5-stop in-body stabilization while the α7R III has a 5.5-stop in-body stabilization
α7R II is able to take 340 shots (LCD) and 290 shots (EVF) on a W series battery while the α7R III is able to take 650 shots (LCD) and 530 shots (EVF) on a Z series battery
The Sony α7R III will be available in Malaysia from 13th December 2017 with a price tag of RM 14,888 so if you are looking for a very good professional camera, seriously consider this.
Pokdepinion: I was carrying the Sony α9 camera during this event and I really couldn't see how the α7R III fell any short in comparison against it. This is really one good camera. The images taken above were NOT edited, nor color corrected. Just look at the results!