Sony Introduces the New α9 Mirrorless Camera; World's 1st Full-Frame Stacked 24.2 MP CMOS Sensor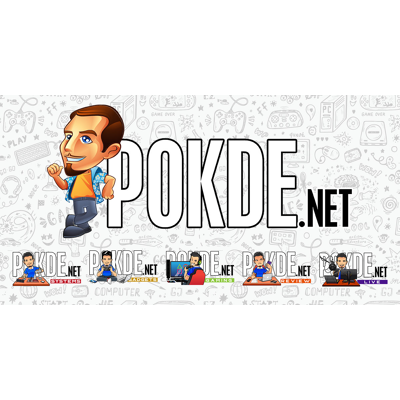 Think Sony's camera lineup is beastly already? Introducing their newest monster, the Sony α9 Mirrorless Camera.
We've reviewed a couple of Sony cameras before here on Pokde.net. They were powerful cameras that not only performed admirably, but were also easy to use. Let's be frank, we may be tech experts but in this particular side, full-fledged photographers are more suited for this.
Rumours have been circulating on the web of a new monstrosity by Sony that's about to come out, and it looks like it's coming true. Introducing the Sony α9 Mirrorless Camera.
Sony α9 Mirrorless Camera
Sony has officially introduced the newest entry to their line of mirrorless cameras, the  Sony α9. It is claimed that this is the most technologically advanced camera that they've ever created, and its performance is simply unmatched by any camera in today's world – mirrorless, SLR, or otherwise.
The Sony α9 is capable of high-speed, blackout-free continuous shooting up to 20fps, 60 AF/AE tracking calculations per second. a maximum shutter speed of up to 1/32,000 second and much more. This is made possible thanks to the 35mm full-frame stacked Exmor RS CMOS sensor, which enables data speed processing up to 20x faster than any of their previous cameras.
Paired with a newer, upgraded version of the BIONZ X processor and front-end LSI, you can expect better performance overall and lesser noise in the images produced. The Sony α9 has 693 phase detection autofocus points, which covers roughly 93% of the frame so you can be sure that the AF system will be able to capture even the fastest moving subjects tracked across the frame.
Some of you may be wondering how big this camera is. Well, it's not as compact as the A6300 or A6500 and sits closer to the A7 series. And just like the newer Sony models, the Sony α9 also has the 5-axis in-body image stabilization, which provides a shutter speed advantage of up to 5 steps, which will be incredibly helpful for low-light shots. It also seems to have adopted a touchscreen LCD, something that people have been clamoring about and only got it recently with the A6500.
One of the most common issues in a mirrorless camera, especially when compared to its SLR sibling, is the battery life. This new Sony α9 will utilize an all-new battery (NP-FZ100) which is said to give 2.2x the capacity of previous Sony full-frame mirrorless cameras. Not only is that doubled, it's also capable of taking in 2 memory cards via 2 separate slots; with one specifically for UHS-II media.
Why UHS-II? Well, it can record 4K resolution videos after all. In fact, the camera uses full pixel readout without pixel binning to collect 6K of information, oversampling it to produce high quality 4K footage with exceptional detail and depth. Additionally, the camera can record Full HD 120 fps at up to 100 Mbps, which allows footage to be reviewed and eventually edited into smooth 4x or 5x slow motion video files in Full HD resolution with AF tracking.
At the moment, no official price for the Sony α9 has been revealed yet. It is expected to be revealed when it becomes available in Asia Pacific countries from June 2017 onwards.
Pokdepinion: Sony is claiming that their new camera can do a lot but we can't vouch for it just yet. We have to actually try out the camera as much as possible to see whether what they has truth in it or not. We are indeed looking forward to this new beast of a camera, that's for sure.