Sony Releases New Range Of Headphones – Addition To The 1000X And h.ear Series!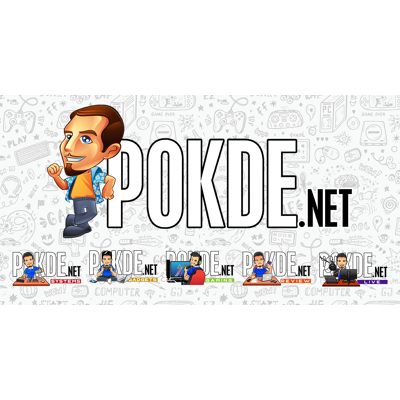 Sony has officially release their new line ups in their audio products, which includes brand new additions to the 1000X and h.ear series.
Sony's New Audio Line Up
You might have watched videos on it over the internet, those wireless headphones that offer complete noise cancellation. Well, they are officially coming to our shores.
1000X Family
First up is the WF-1000X. Completely wireless, it features a minimal design which is lets you go about your business in a simple manner. It comes with a 6mm driver, which gives sounds that are dynamic despite its small size.
The moment you take them out, these headphones will automatically power on and connect to the last device they were paired with, convenient from all the trouble of setting it up.
With the WF-1000X, it can last you up to 9 hours of usage (with the carry case can charge it 2x over).
Next is the WI-1000X headphones. It features a behind-the-neck style with wireless noise cancelling. Designed for those who wants to add some sophistication to their daily commute, it can last you up to 10 hours with the wireless noise cancelling turned on. It includes a zip-style cable management and has vibration alerts if there was someone making a call to you.
Inspired from the features of the MDR-1000X, the WH-1000XM2 headphones sets to bring even more to the table. Along with noise cancelling technology, it is combined with Ambient Sound mode, Personal NC Optimiser and Quick Attention mode in this around-ear style.
The new Atmospheric Pressure Optimising feature analyzes your surrounding atmospheric and improve the NC performance. Great to have when you are a frequent flyer.
Built to last 40 hours with an audio cable or 30 hours wirelessly, its Quick Charge gains 70 mins of battery life with just 10 minutes of charging.
For the 1000X family, users can utilize the Sony Headphones Connect app, it allows customization on how users want the headphones to adjust to their surroundings. With the world's first activity recognition, the Adaptive Sound Control, it offers noise cancelling and ambient sound preferences to suit different environments. This is made possible through Sony's technology called SENSE ENGINE, making a personalized experience tailored to individual needs.
WH-1000XM2 is now available for purchase at a retail price of RM1599 along with the WI-1000X which is at RM1499. The WF-1000X will be released later on the 19th November 2017 and retails at RM899.
h.ear Series
The H900N brings wireless noise cancellation with touch control in a traditional around-ear style. You can easily skip songs with touch control. If that isn't your taste, you can use your smartphone to control it through the Headphones Connect app. It also comes with Ambient Sound and Quick Attention mode for your listening experience on the go.
2 Wireless NC can give you 28 hours of battery life and you can use its Quick Charging for just 10 minutes to get 65 minutes more life with the headphone.
The  WI-H700 is an updated version of the h.ear in headphones, MDR-EX750AP. Offering simplicity in the new h.ear series color palette coupled with high-end components to ensure quality sound.
The WH-H800 is compact and lightweight, suitable for those who don't like weight over their ears. It is easily foldable and can fit neatly in your bag for convenience.
Both WH-H800 and WH-H900N is now available for purchase at RM959 and RM1159 each. The WH-H700 will be made available in 18 December 2017 at RM859.
Pokdepinion: I'm not really into earphones so my favorite of them all is the WHH-1000XM2. I really enjoyed the audio quality and it has one of the best noise cancellation I've experienced.