This New Nintendo Switch Dock is Smaller Than the Official Charger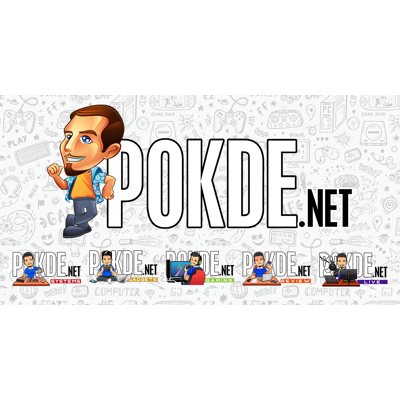 This New Nintendo Switch Dock is Smaller Than the Official Charger
Nintendo Switch is one of the most innovative video game consoles available today. After all, it's a hybrid gaming machine as it works as both a home console and also a handheld device. With regards to the former, you need a dock for it, which isn't exactly easy to carry around. Now, the creators over at GENKI have created a convenient dock to bring around.
It's known as the GENKI Covert Dock, and it has all the same functionality of the original Nintendo Switch dock but it's much smaller than the original charger / AC Adapter. It features a USB-C port which is used to connect to the Nintendo Switch, a HDMI port to connect to an external display, and a USB 3.1 Type-A port to connect to accessories. Interestingly, the design looks somewhat similar to the Pro controller.
To connect to the power outlet, you have the foldable prongs. For other countries, GENKI can bundle them with adapters that will allow you to easily use it wherever you are. These are the same people who made the successful crowdfunding campaign to add Bluetooth functionality, particularly audio, for the Nintendo Switch. As such, the GENKI Covert Dock is also a crowdfunding campaign that is available on Kickstarter for USD $59 (RM246.14).
At the time of this writing, the crowdfunding campaign has surpassed its goal by a huge amount as they've past the USD $1 million mark. The tricky part here is that we're uncertain how reliable the dock is. This is especially the case with 3rd party docks known to brick the Nintendo Switch.
We've created a smaller Nintendo Switch dock ourselves which is guaranteed to work and won't brick the system. If you want to create one for yourself, click right here to learn how to make one yourself.
If you're interested to get the GENKI Covert Dock for yourself or friends / family, click right here.
Pokdepinion: Not gonna lie, it's quite tempting but given another crowdfunding dock project has faced some issues, I'm not too confident in this one. Only time will tell, I suppose.