Ultimate Ears expanded its speaker's lineup — UE MEGABOOM, UE BOOM 2 & UE ROLL 2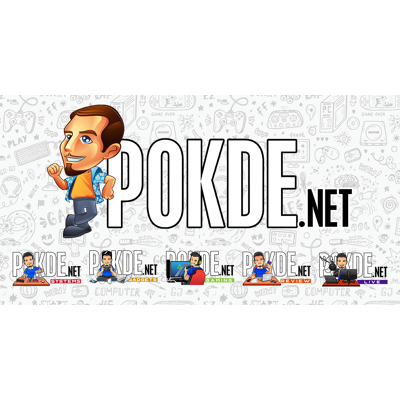 Ultimate Ears expanded its speaker's lineup in Malaysia with the UE MEGABOOM, the next-generation portable wireless speaker that delivers more power, more sound and more bass than you've ever experienced before. UE also introduced UE BOOM 2 and UE ROLL 2, the latest editions to UE's colorful lineup of beach-, snow- and anywhere-you-go-proof wireless mobile speakers.
UE MEGABOOM blasts amazing 360-degree sound with heart-pounding bass. With a waterproof IPX7 certified, stain-resistant acoustic skin, and a durable grab-and-go design, UE MEGABOOM makes your musical adventures both awesome and easy. Plus, UE MEGABOOM weighs less than 900 grams, features a 20-hour rechargeable battery life and 100-foot wireless Bluetooth® range, so you can keep the party going anywhere.
UE BOOM 2 promised great sound in every direction and up to 15 hours of battery life. The speaker is completely waterproof design with IPX7 certificated, drop-proof up to five feet high, and the size of a water bottle. UE BOOM 2 also 25% louder and has better wireless range up to 100-feet. It also features innovative tap control that allows to skip songs, without needing to have your phone in-hand.
UE ROLL 2 keep the sleek, disc shape design of the original UE ROLL but brings 15% louder and better wireless signal. Weigh at just 230 grams, the UE ROLL 2 packs in more sound without adding extra size or bulk. It is also equipped with a bungee cord loop that can be attached to your backpack, so you can take it anywhere and never be without music. It's waterproof (IPX7 certified), drop-proof and built to withstand a beat up, all while delivering epic sound in the palm of your hand.
Availability of UE MEGABOOM, UE BOOM 2 and UE ROLL 2
UE MEGABOOM, UE BOOM 2 and UE ROLL 2 are now available at all Major Apple Stores, followed by major gadget stores by end of November. UE MEGABOOM priced at RM 1,199.00 whereas UE BOOM 2 at RM 929.00. UE ROLL 2 goes for a suggested retail price of RM 449.00.
Ultimate Ears also announced PartyUp, a new app feature that allows you to connect more than 50 UE speakers within seconds. With this app, you can connect a mix of UE BOOM, UE BOOM 2 and UE MEGABOOM speakers together, allowing you to crank up the music in places where no other sound system can go, sharing music and moments in ways that weren't previously possible.
With a free, over-the-air update to the existing UE BOOM and UE MEGABOOM apps, you can easily see, select, drag and drop available speakers to join the party in just seconds. From Siri and Google Now voice integration to Tap Controls, UE has added a host of additional features, continually unlocking experiences for music fans.
PartyUp is available through the iOS® and Android™ app stores This free app enhancement works with UE BOOM, UE BOOM 2 and UE MEGABOOM through the UE BOOM and UE MEGABOOM apps.