[WWDC 2018] Here's What Apple Brought To The Table – Basically iOS 12 Making The Spotlight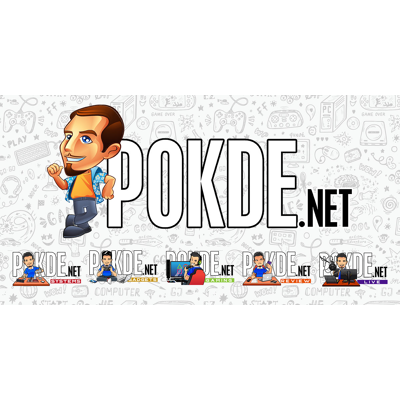 Apple has just moments ago held their WWDC 2018 moments ago and this time around, they have focused on their applications and refine some of their old ones.
Apple WWDC 2018
Starting things off is the biggest of them all, iOS 12. Yeap, it is finally coming for iPhone users. With the new update, it will give up to twice the speed for faster share sheet display under load as well as twice the speed to launch apps. Not bad for starters huh? They have said the CPU performance will also receive a major boost over time (let's hope they fulfill this time around).
Surprisingly, Apple seems to encourage their users a healthier balance between gadgets and life. There is a new Screen Time feature in the new iOS 12 where it tells you how much time you're spending time on your device as well as individual apps. It will let you know which ones that you are using the most and track which apps are sending you the most notifications. In addition to that, it can give a weekly summary of your usage.
With it, you can set time limits for each app. The phone will notify you if you are running out of time that you've allocated to each application. Simply acts as a reminder and great to control if you have young ones around.
One thing that caught the audiences attention was iOS 12 will support Do Not Disturbed and grouped notifications, this means you can interact or dismiss multiple notifications from the same app at once. Users are give more control on how apps are allowed to send notifications, where 'Quiet' notifications will show up in the notification center, albeit not on the lock screen.
Previously, Animoji was introduced when the iPhone X came out. Now they are widening the options with the addition of a ghost, koala, tiger, and also a t-rex. Besides the addition, Animoji is able to detect when users are sticking out their tongue and follow their act. That's not all, you can now create Memojis. Basically it's yourself in the form of emoji (similar to what Samsung did).
Face Time has also received an upgrade where it will soon be able to host more than one-on-one calls. It can support up to 32 people, where the active speaker will be display larger compared to the ones that are quiet in the chat. In addition to that, they have added a little bit of fun where you can also use Animoji AND Memoji that you've created during calls.
Apple seems to enhancing their AR capabilities with the new ARKIT 2. With it, users can see the same thing when running the same app, even though they are on two different iPhones. There's also the Measure App where like it's namesake, measures things. It will allow you to accurately measure objects or walls around you. You just simply need to put the object into the frame and tap and drag out a line and it will be then measured.
Watch OS 5 was announced, it wasn't very interesting.. but hey it's new. Moving on.
For those who play with stocks, well you are in luck as the Stocks App has been modified completely and it's coming for the iPad. It will support after-hours stock prices, and now includes Apple News content that might just help you on your investments in the market.
Pokdepinion: To be honest, it didn't excited me as much. Most of them are like non-beneficial, well at least for me. I do fancy the grouped notification though, I thought it was a well thought addition.