Review
Acer Swift 3 AMD Ryzen 5 4500U Review – Affordable and Reliable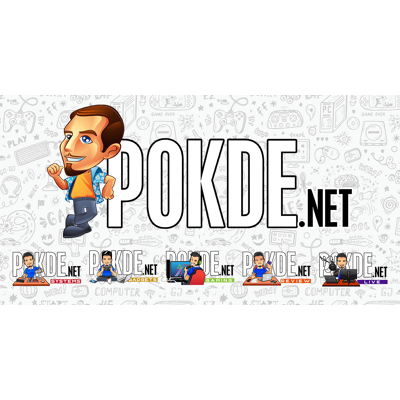 Overview
The new Acer Swift 3 is giving you a brand new flavour for ultraportable productivity laptops in the form of AMD Ryzen. Is it worth going for? Let's find out.
Positives
+ Good performance
+ Solid build quality
+ Can open lid up to 180° flat
+ Fingerprint scanner works reliably
+ Can work as an emergency powerbank
+ Slim, light, and ultraportable
+ Great battery life
Negatives
- Lacks SD card reader and LAN port
- Speakers are decent at best
- Lacks touchscreen support
- A bit of a fingerprint magnet
Unboxing the Acer Swift 3 AMD Ryzen 5 4500U
Inside the box of the Acer Swift 3 AMD Ryzen 4500U laptop, you are expected to get the following items:
User guide
Warranty card
65W power brick
Power cable
The Acer Swift 3 AMD Ryzen 4500U itself
Appearance
The Acer Swift 3 AMD Ryzen 4500U laptop is ultrathin and designed for productivity. Despite being powered by the red camp this time, it still retains its lightweight design so you can bring this with you anytime, any day with convenience. In case you're wondering, it's 15.95mm thin and weighs a mere 1.2kg.
From the lid, you can get a good look and feel of its magnesium-aluminum chassis. The Acer logo is seen clearly at the center here, with nothing else in sight apart from the Mauve Purple colour scheme. It's a little bit of a fingerprint magnet but other than that, it has a nice, clean finish.
Open up the lid and you'll get a clear view of its 14-inch Full HD IPS display, the Acer logo below it, a chiclet keyboard with backlighting, and a trackpad. Look a little closer and you can find the webcam on the top bezel, as well as a fingerprint scanner below the right arrow key. Given the size, it's understandable that they couldn't fit a Numpad in this one.
On the left side, you have a proprietary charging port, a USB-C port, an HDMI port, and a USB-A port. On the right side, you have the 3.5mm combo audio jack, another USB-A port, LED indicators, and a Kensington Lock. There's nothing on the rear except for a look at the hinge.
Moving to the bottom, you have four rubberized feet on each corner, air vents, speaker grilles, and product stickers. You can get a clear view of 9 screws exposed here, and I'm pretty sure there's one hidden below the Acer warranty void sticker.
Overall, I like how the Acer Swift 3 AMD Ryzen 4500U laptop looks. We've seen this design for productivity laptops before but almost never when it's powered by AMD Ryzen. It's simple, elegant, and easy to bring around. It feels solid and it's good to know that Acer isn't cutting corners here, as some consumers may expect given that it's noticeably more affordable than the Intel variants.
Specifications
CPU
AMD Ryzen 5 4500U (6C / 6T @ up to 4 GHz), 8M Cache 15W TDP, 7nm FinFET
RAM
8GB DDR4
GPU
AMD Radeon Graphics
Storage
512GB NVMe PCIe SSD (SK Hynix HFM512GDJTNI-82A0A)
Display
14″ FHD (1920 X 1080) IPS display, high-brightness Acer ComfyView LED-backlit TFT LCD
Connectivity
Wireless:
802.11a/b/g/n/ac/ax Wi-Fi (Dual Band 2.4 GHz & 5 GHz)
2×2 MU-MIMO technology
Bluetooth 5.0
I/O:
1 x USB Type-C (supports USB 3.1 Gen2, DisplayPort, Thunderbolt)
1 x USB 3.1 (supports power-off charging)
1 x USB 2.0
1 x HDMI
Audio
1 x Combo Audio Jack
Array Microphones
Dimensions
323 x 218.9 x 15.95 mm (W x D x H)
Weight
1.2 kg
Performance
Kicking things off with CrystalDiskMark, the 512GB NVMe SSD is pretty fast. You are pretty much guaranteed fast loading speeds / bootup times here. In case you're wondering what storage device it's using, it's the SK Hynix HFM512GDJTNI-82A0A.
Moving on to Cinebench R15, the AMD Ryzen 5 4500U CPU performance appears to be on par with an 8th Gen Intel Core i5 CPU. It's decent, and I doubt many would have issues with it given that it's AMD's mid-range offering.
As for Cinebench R20 however, it appears as if the performance is more on par with an Intel Core i7 CPU. It's noticeably better than an 8th Gen Intel Core i5. This would certainly make it more appealing to a wider audience.
On Unigine SuperPosition's 4K Optimized benchmark, it performed decently enough. The performance seems to be on par with the previou generation Ryzen, and isn't far off from a 10th Gen Intel Core i7 and MX250 combo. We weren't expecting the machine to be able to run something intensive in 4K anyway.
On 3DMark's Time Spy benchmark, it gives us a clearer view of what the AMD Radeon graphics is capable of. It's definitely lagging behind the MX150 and MX250 dGPU offering, but even that can be attributed to CPU power and memory configuration. It definitely beats using Intel HD Graphics, that's for sure.
Moving on to PCMark, it managed to perform well enough for Digital Content Creation, Productivity, Essentials, and Overall. It may not be the best machine around, but you can definitely do some serious work with the Acer Swift 3 AMD Ryzen 4500U.
Normally, we wouldn't do gaming benchmarks for productivity laptops but since it has the AMD Radeon Graphics, I'm sure you'd be curious about it. For each game's highest settings in Full HD resolution, it does lag quite a bit. Tone down the settings and you will easily be able to enjoy buttery-smooth 60 FPS. Essentially, you can do some light gaming on it.
I'm sure many of you aren't expecting much in terms of battery life given the history of AMD CPUs. I'm happy to tell you that it's actually pretty good. It's not the best but being able to withstand 9.7 hours of PCMark's Modern Office endurance test is pretty solid. Even with my own use, I tend to get 10 to 11 hours of battery life with just doing work (word processing, photo editing, web browsing). I can comfortably bring this out without a charger and have no worries.
If you're looking for an affordable gaming laptop instead, check out our review of the Acer Predator Helios 300 by clicking right here.
User Experience
The Acer Swift 3 is an ultraportable productivity laptop. It's designed to be convenient to bring around in terms of weight and performance. It's powered by the AMD Ryzen 5 4500U with AMD Radeon Graphics, 8GB DDR4 RAM, and 512GB NVMe SSD. The only thing I would upgrade from this is the RAM, as I frequently multitask, to 16GB. Other than that, it's more than enough for me to use comfortably for a laptop like this.
It has a 14-inch Full HD IPS display with 60Hz refresh rate. The colours are decent and the viewing angle is good. It's not quite colour-accurate and it's a little dim but it's good enough. It's also worth pointing out that you can open the lid up 180° flat for added versatility. It's not a gaming laptop so 60Hz is perfect. I just kinda wished it had touchscreen support for better productivity potential. However, that might end up cannibalizing their Acer Spin line of laptops.
As for ports, the Acer Swift 3 AMD Ryzen 4500U has a decent array of them. It's great that they managed to fit in an HDMI port but I kinda wished they had included another USB-A port, an SD card reader, and an RJ45 LAN port here. A USB-C hub would fix its shortcomings but it would mean having to carry more stuff around with you. One thing I really like is that the USB-A port on the left side supports power-off charging, essentially making it an emergency powerbank.
The keyboard on the Acer Swift 3 is pretty comfortable to use. It has backlighting and there's decent tactility to it. I doubt most people would have any issues with this unless they really need a Numpad. Other than that, it works great. The trackpad is there and it works fine but there's nothing much to shout out about.
The fingerprint scanner here is very convenient to have. You can login your laptop pretty quick without having to key in your password / PIN code. From my own experience, it's very reliable, fast, and one of the better ones implemented in a laptop. There's really no reason for you to not use it.
As expected from an affordable productivity laptop, there's nothing much on the software side of things. This isn't a bad thing as you can consider it as less bloatware. It does have DTS Audio Processing software so you can optimize your listening experience but you don't actually have to use it.
As for the speakers themselves, it's decent enough. It can produce sound that's rich for built-in speakers but it's just okay at best. I would recommend using your favourite pair of headphones / earphones or hook them up to external speakers for a better audio experience.
Acer Swift 3 AMD Ryzen Verdict
The Acer Swift 3 AMD Ryzen 4500U is a solid productivity laptop. It has a good build quality, it's really light, and the performance is good for this type of laptop. I'm personally amazed that the battery life is great on this, and I am now true believer than you can have good battery life even with AMD Ryzen laptops.
However, it's not the perfect machine. It's a bit short on ports, doesn't have touchscreen support, and the graphical performance is lagging behind the MX250 / MX150. Given its affordability, it's going to be hard to say no to this despite all of that. With that, I award the Acer Swift 3 AMD Ryzen 4500U laptop with our Silver Pokdeward.
Big thanks to Acer Malaysia for letting us use this laptop for the purposes of this review.