Review
ASUS ROG Chimera G703GI review — blurring the lines between desktops and laptops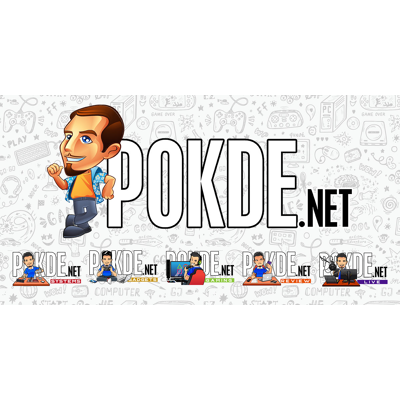 Positives
+ Gaming mouse included
+ Ridiculously overkill design
+ Equally over-the-top performance
+ 144 Hz G-SYNC display is vivid and fluid
+ Keyboard is very comfortable to type on
+ Sound quality is great with woofer and tweeter combo
+ Cooling is capable of keeping up with the hardware inside
+ Battery life was surprisingly good
+ ROG's suite of software offers a lot of features
Negatives
- Difficulty maintaining overclocked speeds
- Back-breaking weight
- Pricey
Introduction
When it comes to laptops, we see a trend towards ever thinner, ever more compact designs. But there is still a whole category of laptops that won't go with the flow. They are the desktop replacements. Huge, hulking hunks of processing prowess, these laptops are capable of going toe-to-toe with most gaming desktop setups, and is definitely faster than the average desktop. Today we have the opportunity to scrutinize the ROG Chimera G703. A monstrous name to suit the beastly performance under the hood?
Unboxing
We were informed about the dual power bricks, so it didn't come as too much of a surprise. The rest of the contents in the massive box is pretty similar to the other ROG laptops we have seen from ASUS, with the exception of the included ROG Strix Impact gaming mouse.
Appearance
The lid is reminiscent of a last generation of ROG laptops, reminding me of the ROG Strix SCAR that I previously reviewed. Here, ASUS makes edges everywhere, and seemed intent on making the entire laptop asymmetrical horizontally.
The bottom is home to even more facets and angles. You can easily upgrade this beast, if you had anything that you decide is better than what's inside the ROG Chimera G703 already. As you can see, there are aggressive intakes on the bottom, which are matched by massive exhaust vents.
Here, we take a spin around the body of the ROG Chimera G703. Massive vents take up the sides, while there are TWO power input, a miniDP 1.2 and a HDMI 2.0 port. Loving the brushed copper touch between the dark vents too, offering contrast in the vast expanse of silver and black. Too bad you won't get to see this view too often.
Here we see a full-sized SD card slot and two USB 3.1 Gen2 ports for 10 Gbps over USB. The vent on the sides are just as massive as the two on the rear. The Kensington lock port is weirdly positioned on the hinge. No idea if it will stand up to hard tugging, but it is there.
Over on the left there is another 10 Gbps USB 3.1 port, a Type-C Thunderbolt 3 port, a LAN port and the 3.5mm input and output. ASUS decided to separate the ports here, despite them using combo jacks on most of their outgoing laptops.
The laptop opens up to reveal a 17.3″ screen, and a full-sized keyboard. The bezels here are massive, just like everything else on this laptop. Even the touchpad which probably won't see much use since ASUS even included a free mouse with the laptop, is huge.
The RGB keyboard glows brightly, and unlike the lesser ROG Strix SCAR II, it's illuminated individually. Each key glows brightly in any color you want, and you can control it with ROG Aura Core, which we will take a look at later. The ROG eye on the lid glows in 16.7 million colors too for extra style points.
Specifications
CPU
Intel Core i9-8950HK @ 2.9 GHz (up to 4.8 GHz Turbo Boost), unlocked multiplier
RAM
32GB (2 x 16GB SODIMM) 2666 MHz DDR4
GPU
NVIDIA GeForce GTX 1080 8GB GDDR5X
Storage
256GB Intel 760p M.2 PCIe 3.0 x4 NVMe SSD (2 drives in RAID 0)
2TB 5400RPM FireCuda SSHD
Software
Microsoft Windows 10 Home
ROG Gaming Center 2.5
ROG Aura Core 2.5
ROG Sonic Radar III
ROG Sonic Studio III
ROG GameFirst V
Connectivity
Gigabit Ethernet
802.11ac 2×2 Wave2 WLAN
Bluetooth 4.1
3 x USB 3.1 (Gen2)
1 x USB Type-C (USB 3.1 Gen2) Thunderbolt
SD card reader
Display
17.3″ FHD (1920 x 1080) IPS-level, 144 Hz G-SYNC, 3ms response time, 72% NTSC color gamut, anti-glare display
1 x HDMI 2.0 (4K@60p)
1 x mini Display Port 1.2
Audio
2 x 2W tweeter + 2 x 3W woofer with Smart AMP technology
ESS 32-bit HiFi DAC
1 x 3.5mm combo jack
Power
2 x 280W power adapter
72 Wh battery
Dimensions
425 x 319 x 4.75 – 5.1 mm
Weight
4.7 kg
Performance
Synthetic
The ROG Chimera G703 feature three drives inside. Two 256GB Intel 760p PCIe NVMe SSDs run in RAID 0, while a 2TB Seagate FireCuda SSHD handles bulk storage. I would expect more than an SSHD when I am paying nearly twenty thousand for a laptop, since cost-cutting measures are definitely not on my mind when I pay that much, and it shouldn't be on ASUS' either.
CPU performance can be upped a notch with the Extreme preset. The standard preset sees the CPU boosted to only 4.3 GHz, while Extreme bumps it up to 4.8 GHz. As you can see, the bump up actually yields around 4% for the multi-core test, and nearly 10% for the single core test. Thermals are actually pretty insane when running with the Extreme preset, with the voltage at up to 1.475V. The lofty voltage caused the CPU to be unable to run at the maximum clocks for long, throttling down a fair bit.
Here we see a small improvement as well, 8.5% to be exact. The much higher minimum frame rate is nice to see, but once again we don't see much improvements from a higher clock speed. Probably because the CPU just fails to maintain the higher clock speeds for long enough. So for the gaming benchmarks, I decided to not test the extreme preset, and use the standard preset.
Gaming
DotA 2 is no challenge at all to to the beast that is the ROG Chimera G703. 203 fps is really enjoyable, made all the more enjoyable with the fast 144 Hz display of the ROG Chimera G703.
CS:GO is yet another game that doesn't challenge the ROG Chimera G703 at all. The thermals here are slightly higher, but nothing out of the ordinary.
We seem to be seeing a trend here where every game is just too easy for the ROG Chimera G703. With a Core i9 8950HK and a GeForce GTX 1080 inside, that's what you would expect anyway. Thermals start to look slightly higher here. This is when I realized that Turbo Boost kicks thermals up much faster than the fans can speed up, as the fans spool up in reaction to higher temperatures, not clocks. Therefore there is always a transient moment of high temperatures where the CPU will hit sky high temperatures before stabilizing.
Technically the CPU should have throttled with the maximum temperature, but the average temperature we obtained for the CPU and GPU were actually much lower than the maximum temperature hit throughout the gaming session. I recorded an average temperature of just 65°C for the CPU, and a cool 56°C for the GPU. The average clock speed for the CPU was a steady 4.3 GHz, pointing to no throttling at all. Transient throttling was detected but as the fans spooled up it went away.
In Witcher 3 we see an impressive 102 frames per second. The average temperatures for the CPU and GPU was a chill 59°C and 64°C, respectively.
99°C is definitely a temperature you do not want to see. Here we actually see the temperatures slightly higher than the other games, pointing to better utilization of the hardware inside. The CPU clocked 71°C, while the GPU clocked 63°C.
For those crazy enough to want to use this on the go, the ROG Chimera G703 burnt through just 14% in 30 minutes of usage, which was pretty surprising for me, to be honest. No one would be using this behemoth without the power adapters though, because who wants limited performance when they paid for an overkill monstrosity of a laptop?
User Experience
There is no such thing as slim bezels here. Huge bezels frame the display, with tweeters just beside the hinge. I would love the ROG logo to be illuminated too, but it's quite apparent that ASUS wants you to keep your eyes on the sweet sweet 144 Hz screen. It goes bright, and it offers some punchy colors.
Sound quality is also pretty impressive for a laptop, with two woofers on the underside of the laptop complementing the tweeters under the screen. They go pretty loud, but you would still be better served with headphones for better positional audio.
While the ROG Chimera G703 has a perfectly adequate trackpad, ASUS bundled a ROG Strix Impact gaming mouse with the ROG Chimera G703. This completes the desktop replacement experience, as you have a pretty decent laptop keyboard, and now, a mouse. The keyboard features a deep 2.5mm travel which is really nice to use. The ROG Strix Impact features RGB on the ROG logo, so you can use Aura Sync to synchronize your RGB effects with your mouse.
This slideshow requires JavaScript.
Speaking of Aura Sync, there is a whole suite of ROG software that comes with the ROG Chimera G703. You can even overclock in ROG Gaming Center, but I would recommend you to download Intel Extreme Tuning Utility if you want to do any real adjustments. GameFirst V and SonicRadar III helps you to up your game, although the latter is borderline cheating.
The fan noise of this laptop isn't nearly as annoying as the ROG Strix SCAR II (GL504GS)'s, but it is still quite audible. The cooling here is much better though, and the palm rest and keyboard areas of the ROG Chimera G703 doesn't even warm up when gaming.
Conclusion
Now would we recommend the ROG Chimera G703? For the sheer performance, yes. The Core i9 8950HK is a desktop-class overclockable CPU. And the GeForce GTX 1080 in here is the fastest you can get in a laptop. For RM18 865, you are essentially getting an overpowered AIO system that you can carry around if you felt like it. The build quality is good and should withstand the stresses of travelling in a well-padded backpack, but I am not so sure about your back. If you are willing to sacrifice portability for performance, get this. It's overkill as all hell, but in a good way. If I had to improve on the ROG Chimera G703, it would be adding another GeForce GTX 1080 for SLI, so it's a true Chimera with three monsters in one body.
Our thanks to ASUS Malaysia for providing the ROG Chimera G703 for our review purposes.