Review
ASUS ROG Crosshair VIII Hero (WiFi) Review — extreme overclocking at a premium price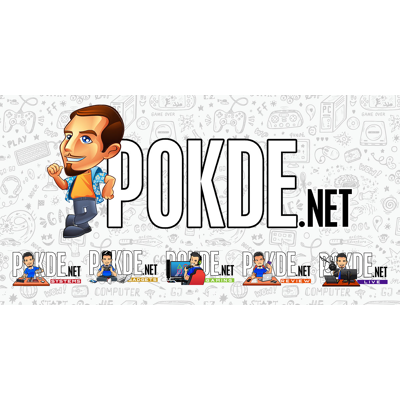 Overview
Touting the latest AMD X570 chipset, a 14+2 VRM configuration, a beautiful design that just screams ROG and of course, extreme overclocking goodies, the ROG Crosshair VIII Hero (WiFi) is one sweet board. It doesn't come cheap though.
3 +1 Year Extended Warranty
Positives
+ Beautiful design
+ Resplendent RGB effects, complete with ARGB effects for I/O shroud
+ Integrated I/O shield makes building that much easier
+ Q-Connector should be standard on all motherboards now
+ Heatsinks over VRM and PCH do their job, and do it well
+ 14 + 2 power stages are way overkill, at least for now
+ Offers AX WiFi and also 2.5GbE LAN
+ Extreme overclocking features are... extreme
Negatives
- First M.2 slot impeded by a cumbersome installation process
- Really pricey
Introduction
The latest AMD X570 platform brought about a slew of really premium motherboards, and today we will be looking at one of them. The ASUS ROG Crosshair VIII Hero (WiFi) here is ASUS' second highest end motherboard, with a slew of features oriented to give everyone from gamers to overclocking enthusiasts everything you could ask for. But with such a large bevy of top-of-the-line boards in the market, does ASUS' board stand out?
Unboxing
We did a more in-depth unboxing of the motherboard in a separate unboxing article. Basically, the box is freaking beautiful like any of the other boxes that contain products from the Republic of Gamers. The front is mostly just graphics and emblems, while ASUS tries their very best to cram every feature available on this board on the back of the box.
As typical of recent ROG products, the ROG Crosshair VIII Hero (WiFi) comes with a note thanking you for getting a product from the Republic of Gamers, a whole set of stickers and even a coaster. You also get a CableMod voucher, which will help you get your dream cables for 20% less. Pretty cool.
Appearance
ASUS definitely upgraded the aesthetics of the ROG Crosshair VIII Hero (WiFi) over the Crosshair VII Hero. Most of the PCB is hidden away under "armor", making the board look sleeker than if it was naked.
ASUS has always made awesome looking VRM heatsinks, and the ROG Crosshair VIII Hero (WiFi) sports a fancy design as well. However instead of being entirely ornamental, these heatsinks feature some semblance of fins, and there's even a heatpipe to share the heatload between the hunks of aluminium.
The lower half of the board is dominated by the ornamental block of aluminium extending between the two PCIe x16 slots. This is also where we see the main design flaw of the board, but more on that later. The slots are reinforced to prevent damage from the humongous cards we have nowadays.
ASUS created history by integrating the I/O shield onto the motherboard for the first time with the ROG Rampage V Edition 10, and they have been doing it on their flagship ROG boards ever since. The ROG Crosshair VIII Hero (WiFi) benefits from that, and enthusiasts will no longer have to worry about forgetting to install the I/O shield. As long as they remember to install their motherboard.
The backside of the board is a bit naked, but you can revel in the beauty of the soldering work before you install the board into a case. There are some UV spot to improve the looks of the ROG Crosshair VIII Hero (WiFi), but ASUS clearly held back here. The ROG Crosshair VIII Formula comes with a pretty backplate which looks even more awesome.
ASUS has invested quite heavily into ASUS AURA Sync, and it would definitely be a sin to not feature it on the ROG Crosshair VIII Hero (WiFi). The lighting on the ROG Crosshair VIII Hero (WiFi) is limited to some branding on the I/O shroud and the ROG emblem on the PCH heatsink. The I/O shroud sports addressable LEDs, so that's a pretty cool upgrade over regular RGB lights.
Specifications
ROG Crosshair VIII Hero (WiFi)
CPU support

AMD AM4


2nd, 3rd Generation AMD Ryzen processors (AMD Ryzen 2000 and Ryzen 3000 series)
1st, 2nd Generation AMD Ryzen Processors with Radeon Vega Graphics (AMD Ryzen 2000G and Ryzen 3000G series)
Power
1 x 24-pin ATX
1 x 8-pin EATX 12V, ProCool II
1 x 4-pin EATX 12V
ASUS ASP1405i PWM controller (7 + 1 phase config)
14 x IR3555 60A power stage for VCore
2 x IR3555 60A power stage for VSoC
Chipset
AMD X570
Memory
4 x DDR4 DIMM, max. 128GB un-buffered memory
Multi-GPU Support
2-way NVIDIA SLI
3-way AMD CrossFireX
Expansion slots
PCIe 4.0 x16 (x16 electrically)
PCIe 4.0 x16 (x8 electrically)
PCIe 4.0 x1
PCIe 4.0 x16 (x4 electrically)
Storage
8 x SATA 6 Gb/s, supports RAID 0,1,10
2 x M.2 PCIe 4.0 x4/SATA
Network
Intel WiFi 6 AX200 (2×2 802.11ax, Bluetooth 5.0)
Realtek RTL8125-CG 2.5G LAN
Intel I211-AT Gigabit LAN
USB
Rear I/O:
7 x USB 3.1 (10 Gbps)
1 x USB 3.1 Type-C (10 Gbps)
4 x USB 3.0 (5 Gbps)
On-board headers:
1 x USB 3.1 (10 Gbps)
1 x USB 3.0 (5 Gbps) (2 ports each)
2 x USB 2.0 (2 ports each)
Audio
ROG SupremeFX S1220 CODEC
ESS ES9023P DAC
5 x gold-plated audio jacks (rear)
1 x front panel audio connector
Other onboard connectors
1 x CPU fan header
1 x CPU OPT fan header
1 x AIO_PUMP header
1 x H_AMP fan header
1 x W_PUMP+ header
3 x Chassis fan headers
1 x Temperature sensor connector
1 x W_IN header
1 x W_OUT header
1 x W_FLOW header
2 x AURA RGB headers
2 x ARGB Gen 2 headers
1 x ASUS Node header
1 x TPM header
Overclocking features
Onboard power and reset buttons
Slow mode switch
LN2 mode jumper
Safe boot button
ReTry button
Included accessories
User's manual
4 x SATA 6Gb/s cable
1 x M.2 Screw Package
1 x Supporting DVD
1 x ROG big sticker
1 x Q-Connector
1 x Wi-Fi Antenna
1 x Extension Cable for RGB strips (80 cm)
1 x Extension cable for Addressable LED
1 x ROG coaster
1 x ROG Thank you card
Form factor
ATX (12″ x 9.6″)
System
User Experience
Installation
The ROG Crosshair VIII Hero (WiFi) here fits into regular ATX cases, but then again I am not building in a case. The integrated I/O shield would be a blessing for those who are though, as it eliminates the mistake that avid PC builders are all too familiar with.
Now as I have mentioned, the only design flaw with the ROG Crosshair VIII Hero (WiFi) is around the PCH heatsink. For some peculiar reason, ASUS thought it would be nice to add a fan shroud which extends over the first M.2 slot's heatspreader. It's just a thin aluminium sheet, so I don't expect it to be of any value when it comes down to cooling.
But to install the M.2 into the M.2_1 slot, you would have to remove the fan shroud, which is held down by 2 screws, no less, and unscrew two more screws to lift off the M.2 heatspreader, and then you can mount your SSD. If you have a GPU, you are out of luck as you would have to remove your GPU first before starting. ASUS pre-applied thermal pads under the heatspreaders to improve the cooling of your SSDs.
However it is worth noting that most PCIe 4.0 SSDs in the market, and those run really hot, come with pre-installed heatspreaders anyway. And those look way more substantial than those on the ROG Crosshair VIII Hero (WiFi), so you will most probably have to do away with them anyway. The second M.2 slot is also covered by a heatspreader that is also held down by two screws, but luckily that isn't impeded by any fan shrouds in the way. ASUS could have easily designed a M.2 heatspreader which would only involve one screw, but I guess ASUS decided that two is better than one.
Other than that, there really isn't much to complain. ASUS even provides a Q-connector to make installing fiddly front panel headers a breeze on the ROG Crosshair VIII Hero (WiFi).
BIOS
ASUS' BIOS are renowned as one of the best. The ROG Crosshair VIII Hero (WiFi)'s BIOS offers a bazillion of options, enabling experienced overclockers to push their 3rd Generation AMD Ryzen processors to the limit, while not alienating newbies. Most of the important settings will have some tips along the bottom of the screen, improving the user experience for newbies who don't know what do the settings do.
I do have a small complaint about the BIOS though. Previous ROG boards I have played with will usually change the color of the font to indicate that you are playing with riskier voltages. Usually there's yellow, pink and red, with the latter indicating that you would most probably need extreme cooling to handle. This time around, only the VSoC had such distinct levels.
This slideshow requires JavaScript.
The DRAM and VCore voltages only changed to red at the maximum level, which is 2.12V and 1.7V, respectively. A less experienced overclocker might assume that 1.5V or even 1.6V is safe for a Ryzen processor, which really isn't the case.
I am pretty well-accustomed to the ASUS ROG BIOS layout, after using a Maximus VII Ranger as my personal system and also playing with the ROG Rampage V Extreme quite often, so you can call me somewhat biased to the layout. But like I noted, ASUS still has some work to do on the BIOS.
If you are worried about BIOS updates, ASUS has equipped the ROG Crosshair VIII Hero (WiFi) with a USB BIOS Flashback feature, so you can even update the BIOS on the ROG Crosshair VIII Hero (WiFi) even without a support CPU. It might just come in handy given that the AM4 platform is expected to be used well into 2020. Maybe a 4th Gen AMD Ryzen processor?
Overclocking
Out of the box, enabling Precision Boost Overdrive and Core Performance Boost will take the CPU up to 4.3 GHz on single core workloads and 4.167 GHz once all cores are loaded. The voltages applied are somewhat worrying though, with up to 1.45V observed.
Getting my hands dirty, I managed to push our Ryzen 7 3700X to 4.3 GHz at 1.38V, with it failing to boot at any higher clocks, even when stupidly high voltages like 1.45V was thrown at the processor. So 4.3 GHz it is, and with LLC Level 3 applied, the voltage was pretty stable even when put under load.
One thing I noted when overclocking the CPU was that even though FCLK is supposed to be directly synchronized 1:1 with the RAM as long as you are running below DDR4 3733 MHz, it seems like setting the FCLK manually does yield some gains in Cinebench R20. Not sure if this is due to the BIOS or a common issue with AMD boards.
If you are trying to overclock, even before you need to touch the LN2 jumper or Slow Mode toggle, you might find the Safe Boot and ReTry buttons handy. The former lets you POST in default settings but it still retains your BIOS configuration, so in the event of a failed overclock, you can still re-enter the BIOS to fine tune your settings further. Meanwhile, the ReTry button triggers a hard reset when the standard on-board reset button doesn't work. Once again, you would have to be pushing the limits before you would have to use these features.
Those features would probably come in handy if you are experimenting with RAM overclocking. I, for one, didn't really have the time nor the patience for that. So slapping in the T-FORCE VULCAN TUF Gaming Alliance DDR4 3600 CL19 and it ran at those settings once I applied the D.O.C.P. profile. Tightening the timings down to CL16 was also supported but I didn't go much further than that.
Software
ASUS offers their high-end motherboards with so much software that it would make a pre-One UI Samsung smartphone blush. But of course, unlike Samsung, they aren't preloaded. There's the Armoury Crate, ROG GameFirst V, RAMCACHE III, RAMDisk, Sonic Studio III, Sonic Radar III Overwolf and also ASUS' AI Suite 3, Ai charger and your regular Aura, if you decide that Armoury Crate just isn't your thing.
But, if Armoury Crate is right up your alley, you can just download Armoury Crate and just decide what you want from there. You can even download a ROG-themed version of CPU-Z. No need to go to the support page for the motherboard after you got Armoury Crate. And yes, you can set Armoury Crate to auto-download upon first boot up from the BIOS, so you don't even have to go to the support page if you are really lazy.
Performance
Like most AMD X570 motherboards, the ROG Crosshair VIII Hero (WiFi) comes with a fan over the PCH to cool the AMD X570 chipset. It is inaudible from normal distances, and I am using a bench rig so if you slap it into a case, you would probably not hear it at all. It will easily be drowned out by the noise of your GPU or CPU coolers.
Temperatures are relatively toasty at around 60°C, but even when concurrently copying and writing data between two PCIe 3.0 x4 drives, with a GeForce RTX 2080 loaded with ROG Realbench blasting hot air down at it, the highest temperature observed was just 65°C. That's pretty far from the 95°C limit.
VRM temps are excellent, since the VRM is definitely over-engineered for a 65W TDP processor. In our sneak peek at the VRM we have already noted that it would be able to handle an irresponsible amount of power. Based on our observations, temperatures don't even break 35°C when the 4.3 GHz Ryzen 7 3700X was put under load in the Realbench stress test for an hour. Ambient temps are at 25°C for all our temperature readings.
Conclusion
The ROG Crosshair VIII Hero (WiFi) is one expensive board, there's no avoiding that. You do get all the bells-and-whistles the Republic of Gamers is known for though. Beautiful RGB lighting, top-notch power delivery and extreme overclocking features that will serve you well even when you throw your Ryzen processor under LN2. If you need those features, RM2039 is quite a reasonable price tag. For gamers who just want a good board to build their gaming system on, the ROG Crosshair VIII Hero (WiFi) is really quite overkill.
There's no reason to dislike the ROG Crosshair VIII Hero (WiFi) at all, aside maybe from the expensive price tag, which is why I award it our Gold PokdeWard. It's one solid board, and one which should probably be able to support anything the AMD AM4 platform will support, and then overclock the heck out of it.
Our thanks to ASUS Malaysia for providing us with the ROG Crosshair VIII Hero (WiFi) used in this review.