Review
Plextor M9PeY 512GB NVMe PCIe SSD review — satisfying your need for speed with flying colors!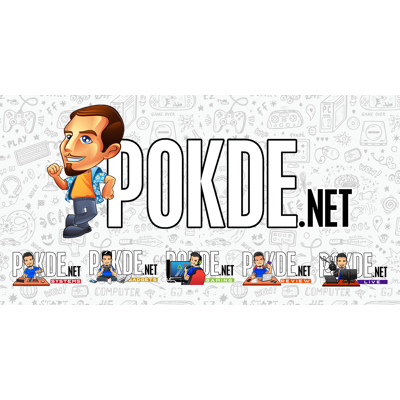 Positives
+ Nice looking heatsink with RGB illumination
+ Great performance!
+ Drive remains very cool even after huge file transfers
+ Offers good value for money for a NVMe PCIe SSD
Negatives
- No control over RGB illumination
Introduction
The race for faster storage has never been closer. While NAND flash is now scaling up vertically instead of just shrinking die process to make more room on each die. NAND flash and their controllers are now fast enough to saturate the 6 Gbps bandwidth SATA III can deliver, causing SSD manufacturers to turn to the 32 Gbps PCIe 3.0 x4 interface to enable even faster speeds. We were impressed by the Plextor M8PeY 256GB PCIe SSD in the past, and today we will give the latest Plextor M9PeY 512GB NVMe PCIe SSD, with up to 3200 MB/s sequential read speed, a whirl.
Unboxing
You may think, why is there such a huge box for something like an SSD. Well that's because the Plextor M9PeY is a half-height, half-length (HHHL) card. There are variants like the M9PeG that fits in M.2 PCIe slots and the M9PeGN that comes without a heatsink. Enough about the size, size doesn't matter. The colorful eye box art reminds me of Gigabyte's GPU packaging. Plextor generously hints at the presence of RGB on the Plextor M9PeY, with clear text telling you what's in the box.
The back lists some basic specifications like the random and sequential performance, physical parameters of the drive and the package contents. The back is decidedly less decorated, with a boring font too.
The printed hard paper sleeve slides off to reveal a brown cardboard box with the Plextor logo printed smack dab in the center. Opening it reveals the SSD secured in hard plastic, with a quick installation guide in multiple languages to help you get started.
Huge injection moulded plastic trays are the reason why the package is this huge. Well, at least they do their job of keeping the Plextor M9PeY safe. You only get the SSD itself, a half-height bracket and screw to secure the drive to your case.
Appearance
Looking like any PCIe card, the main thing you can see is the huge passive heatsink. NVMe PCIe 3.0 x4 SSDs can run hot, and this large a heatsink would really help to keep the Plextor M9PeY running at maximum performance.
The back of the card is naked, no backplate here. You can see the RGB strip running along the side of the heatsink here.
Holey is thy bracket. While it probably won't help in actually cooling the Plextor M9PeY, the bracket will look cooler from the back of your rig. If you are running a really small case or probably a server, the half-height bracket features the same perforations to keep you happy.
One of the features of the Plextor M9PeY is the RGB lighting. The RGB lighting runs in two modes: color cycle when its idling which becomes a color wave when the drive is used.
Here's it in color wave mode when I was benchmarking it. It gets kinda ridiculous when you are using it intermittently, as it will always start the color cycle again (it starts with blue) instead of continue where it was at before there were I/O operations. There doesn't seem a way to lock the SSD in either mode, or even turn off the RGB lighting, so you are stuck with this effect.
Specifications
Capacity
512GB
Interface
NVMe PCIe 3.0 X4
NAND Type
Toshiba 64-layer 3D NAND TLC (toggle) flash
DRAM Cache
512MB LPDDR3
Controller
Marvell 88SS1093
Rated speed

Sequential:


Read: Up to 3200 MB/s Write: Up to 2000 MB/s
Random:
Read: Up to 340 000 IOPS Write: Up to 280 000 IOPS
Dimensions
176.33 mm X 121.04 mm X 22.39 mm
Weight
200 g
Included accessories
Half-height bracket, quick installation guide, bracket screw
Plextor decided to continue using the Marvell 88SS1093 that was used in the Plextor M8PeY 256GB NVMe PCIe SSD. It is a mature controller that is reported to heat up quite easily, but that will probably not be an issue with the Plextor M9PeY featuring such a massive heatsink. The upgrade to 64-layer 3D NAND flash will probably be making all the difference though. This year, you also do not need an additional power connector for the Plextor M9PeY, unlike the M8PeY which needed a SATA power connector.
Test Machine
| | |
| --- | --- |
| Processor | Intel Core i7-5820K @ 4.0 GHz |
| Cooler | Noctua NH-D15 (triple NF-A15 fans) |
| Motherboard | ASUS X99-Deluxe |
| Memory | 4 x 4GB Kingston HyperX Predator 3000 MHz CL15 |
| Storage | Seagate FireCuda 2TB SSHD |
| Power Supply | Cooler Master V850 |
Performance
Similar to when we reviewed the Plextor M8PeY, we were advised to turn off Windows write-cache buffer flushing to get optimal scores in all benchmarks.
Synthetic
Starting off with CrystalDiskMark, we see that Plextor definitely delivered on their rated speeds. This is by far the fastest SSD that has hit our labs yet, and I was already very impressed by the 256GB Samsung PM961 M.2 NVMe PCIe 3.0 X4 SSD in the ASUS ROG GL503VS SCAR Edition, but this just takes the cake. Notably this isn't the fairest of comparisons, but hey, we are really digging these huge numbers.
Meanwhile in AS SSD, it sees lower sequential speeds as this benchmark is meant to really test SSDs critically. The high random performance figures mean that this drive will help you boot up and load OS insanely fast.
Scoring a lofty 13 065 in Anvil's Storage Utility, the Plextor M9PeY is still proving to be a massive upgrade over last year's Plextor M8PeY. It has improved in every metric, from sequential to random performance. Just for comparison's sake, the 250GB Samsung 850 EVO which is still one of the faster SATA III drives out there, scores a mere 4954 points here.
Real-world
To test the drive, we decided to load Battlefield 4 and Overwatch. The former because I have stared at the loading screen far too long when I was using a 5400RPM 2.5″ HDD, so I thought it would be nice to see how much faster does it load on a high end NVMe PCIe SSD. The latter, well, that's just my favorite game.
For Battlefield 4, we loaded the Hainan Conquest Large multiplayer map. So even with our 1TB Seagate FireCuda 7200RPM 3.5″ SSHD, Battlefield 4 takes nearly 4x longer to reach the loading screen. The Plextor M9PeY tied with a cheap 120GB SATA III HDD we have lying around though. Overwatch we see the Plextor M9PeY pull ahead of everything else, reaching the hero selection page in a mere 7.85 seconds, while we had to wait for more than 9 seconds with the other two drives.
The cost-perGB is decent at less than RM2.20/GB. Considering that the slower and older 256GB Samsung 850 Evo costs a RM1.84/GB, the Plextor M9PeY seems relatively affordable. It also offers better value for money even when compared against its very own predecessor, the 256GB Plextor MP8eY. The 256GB Plextor M9PeY will come in at RM2.60/GB, while the larger 1TB variant clocks in at RM2.05/GB.
The massive heatsink does its job of keeping thermals well under control. It never exceed 40°C even after transferring multiple games and running all the benchmarks one after another to really heat up the drive. This is really good as NVMe PCIe SSDs can easily start throttling if the drive starts to overheat.
Conclusion
How much do you value speed? Well, actually you don't really have to put too high a price to it since the price of the Plextor M9PeY isn't that much pricier than your high end SATA III SSD. The 512GB Plextor M9PeY reviewed here will cost you $285 (~RM1120) for a lot of blazing fast storage. It's fast, it runs cool with a great looking heatsink — I wish it didn't have the rather annoying RGB effect though — and its pricing is well in line with the competition. All of this is covered by a lengthy 5-year warranty too for peace of mind. I will award it our Silver PokdeWard, because I am docking some points for the rather annoying lighting effects. I hope Plextor will release a firmware update to allow us to control the lighting in the future. Or, you can also opt for the Plextor M9PeG which comes as a M.2 PCIe SSD with a heatsink to keep things cool.
Our thanks to Plextor Taiwan for providing us with the 512GB Plextor M9PeY for our review.