Review
POCO X3 GT Review — hitting all the right notes?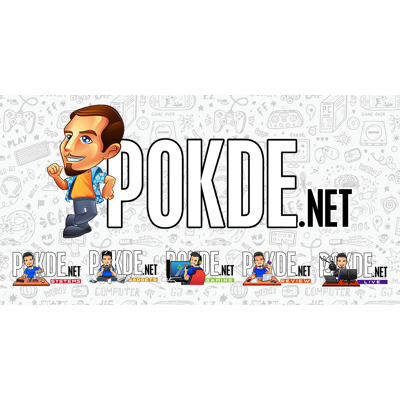 Overview
The POCO X3 GT shares nothing with the other members of the POCO X3 family aside from its name, but that's probably for the better. It packs the Dimensity 1100 under the 120Hz display, along with cool stuff like 67W fast charging and one of the best haptic feedback motors ever.
128GB: RM1299 (SRP)
256GB: RM1599 (SRP)
Positives
+ Comes with 67W fast charger in the box!
+ Glittery design is refreshing coming from blander finishes
+ IR blaster is a great convenience
+ Good performance across the board
+ Good 120Hz display
+ Nice stereo audio
+ Main 64MP camera does decently in most lighting conditions
Negatives
- No headphone jack
- Gaming performance is somewhat lacking
- Protruding fingerprint sensor can be an annoyance
- Mild dimming around the punch hole and lower bezel
- Macro camera is nigh useless without autofocus
The POCO X3 NFC was a nice mid-range smartphone, and then POCO refreshed it with the POCO X3 Pro with immensely upgraded performance. Now the POCO X3 GT looks nothing like them, but it might be just as worthy of bearing the POCO X3 name, as it does seem to bring excellent bang for buck, just like the POCO X3 NFC and X3 Pro. But before we get ahead of ourselves and pass judgement before actually seeing anything about the POCO X3 GT, let's check it out.
Unboxing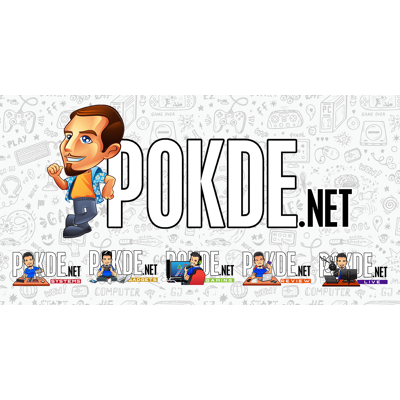 While POCO usually goes with a cleaner font, the POCO X3 GT gets a more gamer-ish font to reflect its ambitions. I do think that it wouldn't have hurt to keep the font they have used previously across their lineup, but hey, at least they still keep the clean yellow-on-black theme here.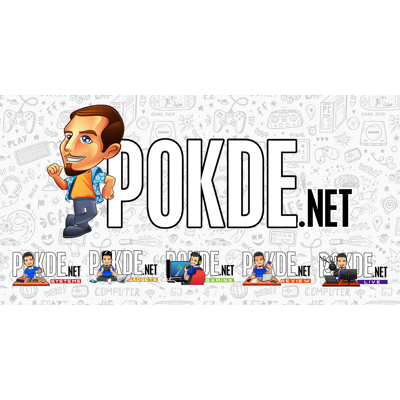 The lid slides off to reveal bright yellow innards. You will find a smaller box that contains the documentation along with a set of stickers, the SIM ejector pin and the soft TPU case. Meanwhile under it, there's the POCO X3 GT, and under the device there's the 67W charger and the USB-C cable. There's supposed to be a USB-C to 3.5mm dongle in the box too, but we didn't receive one with our review sample.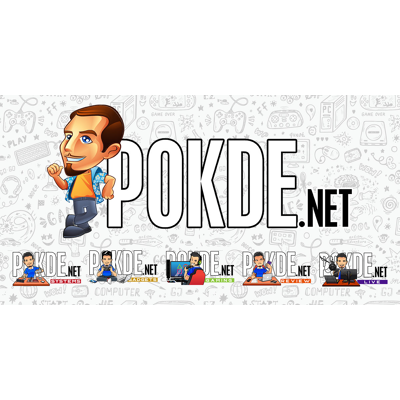 And yeah, it wasn't a typo. The POCO X3 GT actually comes with a 67W charger. That's higher than the Mi 11's 50W charger. Right out of the box (quite literally) the POCO X3 GT is already on the right path of being a true POCO smartphone —  one that's capable of delivering insane bang for your buck.
Appearance
On the front, you will be hard pressed to distinguish the POCO X3 GT from the rest of its siblings in the POCO X3 series. It's 0.07″ smaller, but I am pretty sure you won't be able to notice that just by looking at the device. There's a central punch hole at the top, narrow bezels all around, except at the bottom. There's a slight chin, but it isn't too out of place, considering that we are dealing with an LCD display here.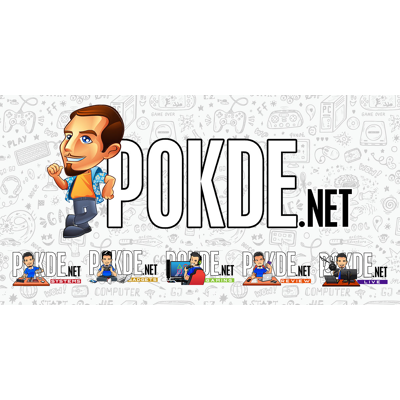 The back of the POCO X3 GT is quite interesting. Instead of the unique rectangle-with-round-sides camera hump that graced the POCO X3 NFC and X3 Pro, the POCO X3 GT gets a somewhat generic looking rectangular block. There's also a nice dose of glitter towards the bottom edge with our Stargaze Black variant, adding a spark to the otherwise bland-ish shiny black finish. While its design makes it the odd one out in the POCO X3 family, I would say that it is for the better. It is still made of plastic though.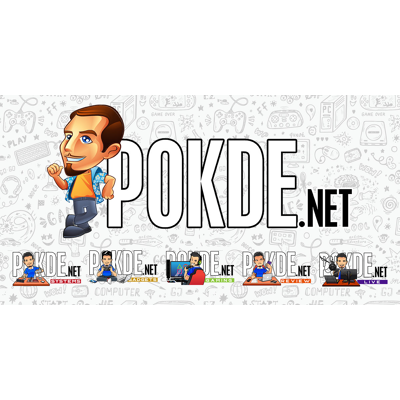 POCO went with a side-mounted fingerprint scanner cum power button, and unlike most of the ones in the market, this here protrudes out of the frame and is actually curved. We saw this first on the POCO F3, so for those who like this design, you are in for a treat, but personally I prefer a recessed one. The frame here is also made of plastic, which is not too surprising as all the other members of the POCO X3 family are also all-plastic designs.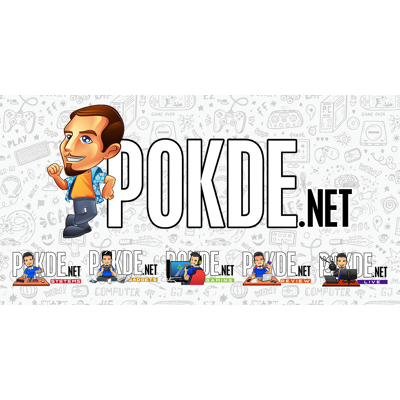 Unlike the POCO X3 NFC and X3 Pro, you won't find a headphone jack here on the bottom. There's only a USB-C port, the loudspeaker grille and a microphone hole. The plastic frame here meant that POCO skipped antenna lines, since you don't need them with non-metal designs. It is also noticeably less curvy than the POCO X3 NFC/X3 Pro, and thankfully POCO has skipped the glossy chrome look for a less smudge-prone matte finish.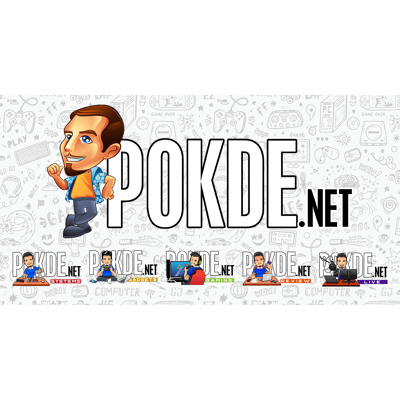 There's still no headphone jack up top, but there's another speaker grille. Yup, we lost the 3.5mm headphone jack. There's also an IR blaster, which I absolutely love, as well as the secondary microphone hole. I guess we can live without a headphone jack? Hopefully.
POCO X3 GT Specifications
CPU
Dimensity 1100, 6nm
4 x Cortex-A78 @ 2.6GHz + 4 x Cortex-A55 @ 2.0GHz
GPU
Mali-G77MC9 @ 836MHz
Memory
8GB LPDDR4X
Storage
256GB UFS 3.1
Display
6.6″ FHD+ (2400 x 1080) LCD display, 120Hz refresh rate
DCI-P3 gamut, 450 nits brightness, 360° ambient light sensors, 1 nit night mode, DynamicSwitch down to 30Hz
240Hz touch sampling
Corning Gorilla Glass Victus
Main Camera(s)
64MP f/1.79 main, 1/2″ OmniVision OV64B (0.7µm pixel), 25.2mm (35mm eqv.)
8MP f/2.2 ultra-wide angle, 120° FoV, fixed focus
2MP f/2.4 macro camera, fixed focus
AI Camera, Auto HDR, Night Mode, Motion Tracking, Portrait, Pro Mode (Photo), Pro Video Mode
Up to 720p480 / 1080p120 slow-mo, Up to 4K30 video
Selfie camera
16MP f/2.45
AI Camera, Auto HDR, Night Mode, Portrait, Beautify
Up to 720p120 slow-mo, Up to 1080p30 video
Connectivity
Dual 5G SIM
5G Band n1, n3, n28A, n41, n77, n78
LTE Band 1, 2, 3, 4, 5, 7, 8, 18, 19, 26, 28A, 38, 40, 41, 42
WiFi 802.11 a/b/g/n/ac/ax, WiFi 6
Bluetooth 5.2
NFC
Single band GPS
USB 2.0 (Type-C)
Software
MIUI 12.5 for POCO, based on Android 11
Battery
5000mAh
67W Turbo Charging, Quick Charge 4.0, USB PD 3.0
67W USB-C power adapter included
Dimensions
163.3 x 75.9 x 8.9 mm
Weight
193g
Ingress protection
IP53
Performance
Synthetic
The POCO X3 GT slots in above the POCO X3 Pro by quite a fair margin — not so pro now are you?! — but is still behind the POCO F3 by a similar gap. I would say that this is quite the ideal positioning for the POCO X3 GT — a POCO X3 Pro Pro that's not quite as fast as the flagship-class POCO F3.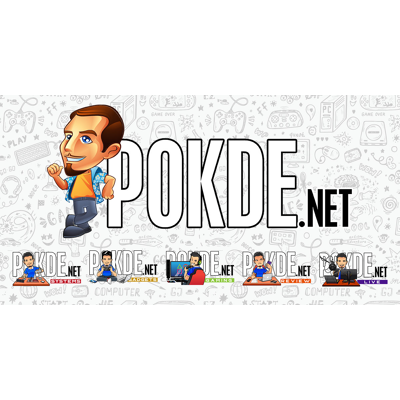 Surprisingly, the POCO X3 GT is quite slow in Geekbench 5. While it boasts of the latest architectures, it seems that it doesn't quite perform here, slotting in even behind the Mi 9. Compared against the other 2021 chipsets, it appears that the Dimensity 1100, or the POCO X3 GT's implementation of it, is not quite on the same level.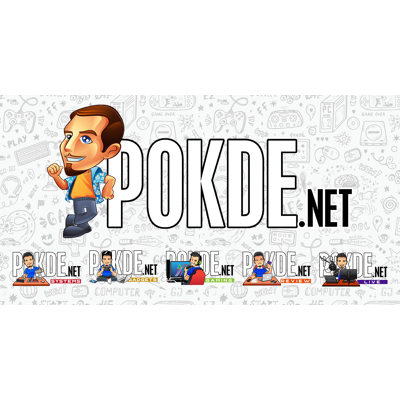 Things take a turn for the better in 3DMark, where it actually edges out the POCO F2 Pro in Wild Life Unlimited which uses the Vulkan API. The same can't be said for the rest of the 3DMark suite though. Still, it is once again ahead of the POCO X3 Pro, and just slightly behind the Snapdragon 870-toting vivo X60 Pro. I guess the Dimensity 1100 is truly a gaming-oriented chip with a focus on graphics performance over CPU performance.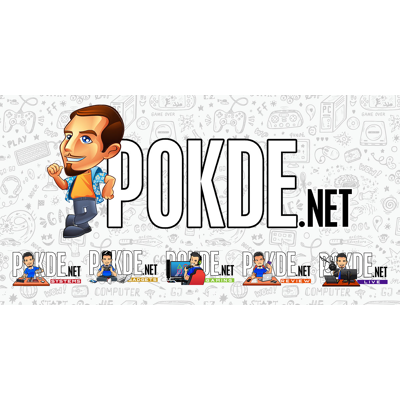 Somehow, the POCO X3 GT ends up below the POCO X3 Pro here. As the POCO X3 GT has established itself as a gaming-oriented device, I guess not being good at tackling productivity workloads is a given?
Battery Life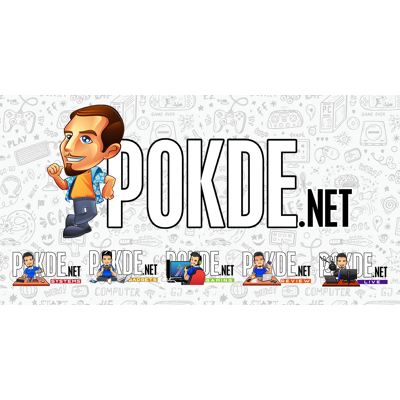 Battery life of the POCO X3 GT is actually pretty good. After using many Snapdragon 888 smartphones with relatively abysmal battery life, the POCO X3 GT was like a breath of fresh air. In fact it ends up outlasting the weaker POCO M3 Pro 5G quite easily too, despite the latter coming with a slower display. Pretty interesting results.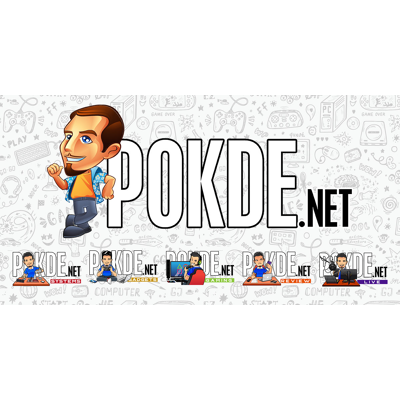 In normal daily use, the POCO X3 GT's battery life is good, but not particularly impressive. Idle battery consumption was actually pretty high, with the battery dropping overnight gradually. Overall, 4 hours and 36 minutes of screen on time over 33 hours on a single charge is a pretty decent showing, with the display set to 120Hz. The 67W fast charging makes its battery life near inconsequential though, as it goes from 3% to 83% in just 30 minutes, while another 12 minutes take it to 100%. In less than 30 minutes, you would have enough juice to last you through most of the day! And the charger comes included too, which is going to be an increasingly rare "feature" in the future.
Gaming
As you would expect, COD Mobile and PUBG Mobile do not exactly push the POCO X3 GT to its limits, so you won't really get it to heat up much at all. It is quite interesting that I can't get PUBG Mobile to run at 60FPS at higher quality settings, but that does seem like a software limitation, rather than a hardware one.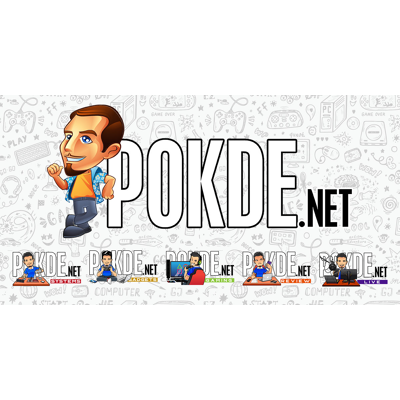 Now, Genshin Impact. At the maxed out settings and 60FPS enabled, the game clearly is unable to maintain the framerate, with a lot of stuttering even when just walking around. Dropping the graphics settings to "High" appears to solve the problem. It is most comfortable at the default "Medium" setting, where it can quite comfortably sustain 60FPS. Thermals are also quite reasonable after 10 minutes of gameplay, with the hottest spots on the display hovering at about 43°C, which is still reasonably comfortable to hold.
User Experience
Aside from losing the headphone jack, the POCO X3 GT is also the first POCO X3 device to not offer expandable storage. Now I would say that this is a much more acceptable omission than the missing headphone jack, simply because the POCO X3 GT comes with 256GB of UFS 3.1 storage built in, which is just as much storage as a laptop I reviewed recently. There's still dual SIM support though, so not all is lost.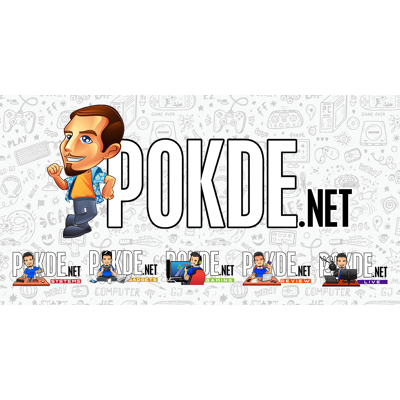 The other thing you will notice as soon as you pick up the POCO X3 GT is that the curved fingerprint scanner is really responsive, but I don't find them as intuitive as the recessed design from the POCO X3 NFC. I felt like with it protruding, it was too easy to accidentally unlock your smartphone. Of course you have the option to need the button to be pressed before it reads your fingerprint, but I still preferred the recessed button so it isn't as easy to accidentally lay my thumb on it, but still lets me have that immediate unlocking as soon as I want to.
Display and Audio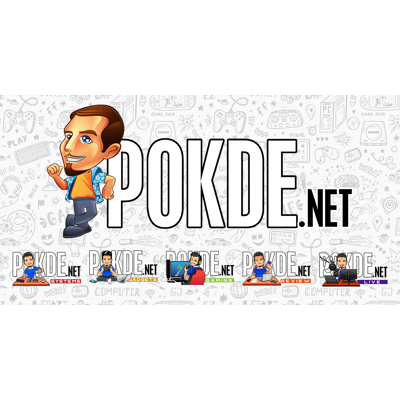 The POCO X3 GT's display is actually slightly smaller than its other two POCO X3 brethren. Coming in at 6.6″, there's still plenty of viewing area to go around. I did notice a slight dimming around the punch hole and the lower edge, which was unsightly, but not exactly unexpected when it comes to LCD panels with punch holes.
The POCO X3 GT also boasts of a 120Hz refresh rate, complete with a faux adaptive sync capability, which is supposed to allow the screen to drop its refresh rate in a number of steps to accommodate the content displayed, providing for some power savings. In normal use, it is difficult to notice the difference, but the 120Hz refresh rate definitely makes itself known by providing one of the smoothest scrolling experience you will see on a smartphone. The response time here is still not as good as OLED panels, but among LCD panels, it definitely ranks as one of the better panels out there.
The eagle-eyed among you might also notice that there's no pre-applied screen protector. That might be due to the fact that POCO X3 GT comes with Gorilla Glass Victus, which is Corning's most durable glass available. Usually reserved for flagships, it is quite surprising to see it here. Still, it is definitely nice to know that POCO used a better glass here than on the POCO F3, which is supposed to be the current flagship in their lineup. I still managed to scratch it though in casual use, so I would still recommend getting a screen protector.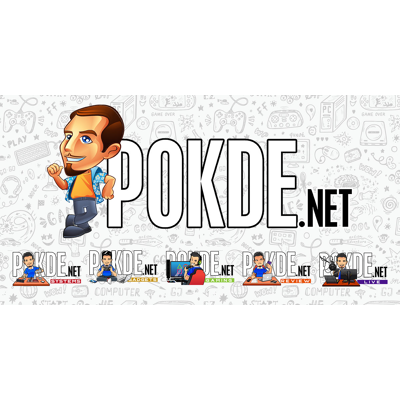 Moving on, the audio. The POCO X3 GT doesn't offer a headphone jack, but the stereo speakers here are pretty decent. Not as good as the recent flagships I have played with, but still very good for a mid-range smartphone. The speakers are very noticeably lacking in terms of bass response, but they are good enough for your usual Facebook videos. You can play around with the Dolby Atmos presets and also adjust the equalizer to tune the sound profile to your tastes, but you won't be able to bring out the bass, because the speakers are just incapable of it.
Software – MIUI 12.5 for POCO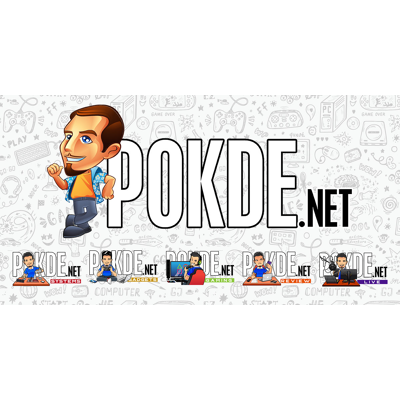 MIUI 12.5 for POCO adds a few additional improvements to the overall UI. For starters, there's a lot more transparency this time around. The other more noticeable and notable upgrades include more widespread use of haptic feedback. The POCO X3 GT has an excellent haptic feedback vibrator, and MIUI 12.5 puts it to work. Even volume adjustments now get haptic feedback. Aside from the minor updates, not much has changed. I think the only main differentiating factor of MIUI for POCO is the app drawer that is forced upon you, unlike in the standard version of MIUI where it's optional. I do like an app drawer anyway, so it's fine by me.
Camera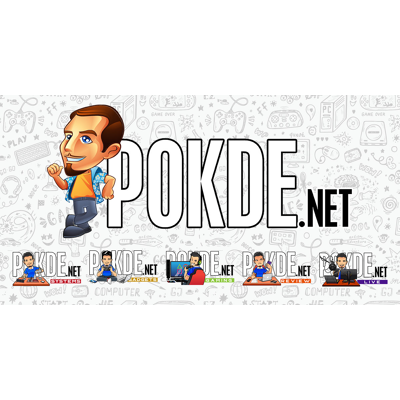 Hardware wise, the POCO X3 GT's rather sizeable camera hump only houses three cameras. It's nice that they decided to drop the depth sensor, and instead we now have three functional cameras instead of having a dud called a "depth sensor" just to plump up the spec sheet. So we have a main 64MP camera from OmniVision, paired with an 8MP ultra-wide shooter and a 2MP fixed-focus macro. If you have read my previous reviews, you know how I feel about fixed-focus macro shooters…. But I guess they are still better than nothing.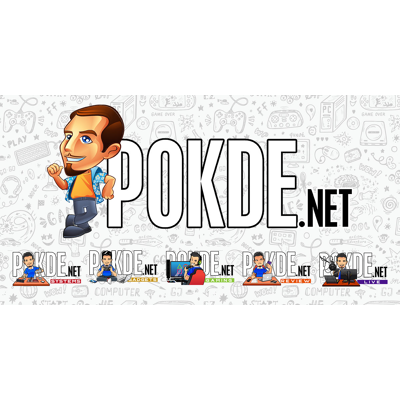 The camera UI hasn't seen much change at all. However I do notice that the viewfinder is really quite sluggish in low light situations, making it quite difficult to frame your shot. It also has a random chance of throwing a curveball at you in the form of massive shutter lag, so while the animation may lead you to think that the shot has been taken, in fact it hasn't, and what you get is a smear. This is a relatively minor issues are can usually be fixed via software updates, but we can only hope POCO gets around to it.
The camera results are actually pretty decent. I really liked the dynamic range that the POCO X3 GT is able to bring to the table with its main camera, even without HDR kicking in. Both the main camera and ultra-wide don't do that well in low-light shots, with a lot of noise creeping in, but I do appreciate that the processing doesn't just try to suppress noise by removing all semblance of details. I would say that the Night Mode on the POCO X3 GT is really quite effective, probably due to the way it sort of overcomes the main weakness of the cameras here.
The ultra-wide camera is supported in the Night Mode here on the POCO X3 GT, which is surprising since my POCO F2 Pro doesn't get Night Mode for its ultra-wide camera, and it does a pretty good job, lowering the visible noise very significantly. As you would expect, the ultra-wide isn't particularly exciting, as it is just par for the course. Just like the macro camera. I can't wait for the day we will see telephoto macro cameras be standard issue instead of these crappy 2MP fixed-focus ones. You can check out the full-sized samples here.
Conclusion
Overall, it does seem like this is a pretty decent device under the POCO brand. At RM1599, it's actually quite a good deal for a device of this caliber with 256GB of storage. If you don't need this much room, you can also get the 128GB variant for just RM1299, although it is worth mentioning that the POCO X3 GT does not support microSD card expansion.
I enjoyed using the POCO X3 GT as my daily driver for the past week. I really loved the precise haptic feedback and stereo speakers, as well as the smooth 120Hz display which made scrolling through social media a more visually-pleasing experience. The 67W fast charging was also very useful when you are in a rush, filling 80% of the 5000mAh battery in just 30 minutes.
It isn't perfect though. My main complaints with it are the lack of a headphone jack in a gaming-oriented device, and a nigh useless fixed-focus macro camera. Its gaming performance is also not exactly that great, even when compared to last-gen flagships like my POCO F2 Pro.
Speaking of gaming, the POCO F3 might be a better buy at this price point. It boasts a faster chipset and a better display, for RM100 more. Quite a good deal, if you ask me. However the POCO X3 GT does pack faster charging, a larger battery and also a better main camera, so it really depends on what you really want in your smartphone.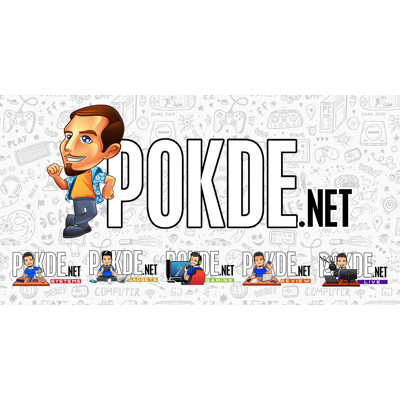 If you find that the POCO X3 GT is right up your alley, I would recommend you get the base 128GB variant at RM1299, with the early bird price bringing that down to just RM1199. The pricier 256GB version will also have a discounted early bird price of RM1399, but I feel like that extra RM200 (or RM300 if you don't consider the early bird price) is not exactly worth it for the extra storage.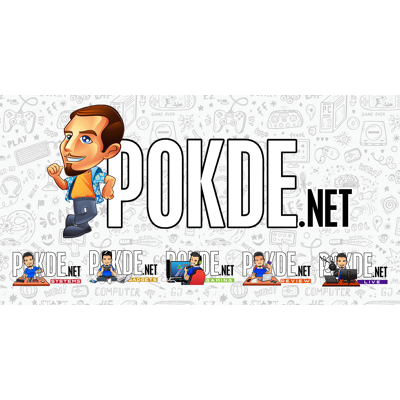 Our thanks to POCO Malaysia for sending us the POCO X3 GT for review.