Review
POCO M3 Pro 5G Review — do you need 5G today?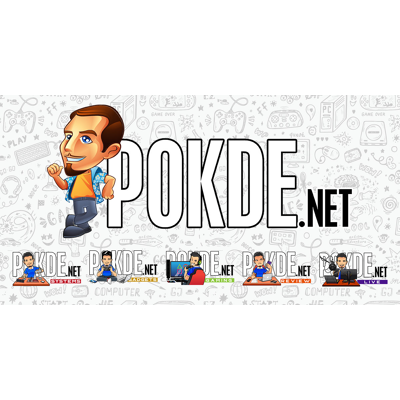 Overview
The POCO M3 Pro 5G builds upon POCO's successful entry-level POCO M3, throwing in a few new features, significantly faster performance and 5G connectivity to bring the most affordable 5G smartphone in the market yet. If that's interesting to you, keep reading.
4GB+64GB: RM699 (SRP)
6GB+128GB: RM799 (SRP)
Positives
+ 22.5W fast charger comes in the box
+ Shiny back looks good, if you can keep it clean
+ Still comes with headphone jack and IR blaster
+ Good performance for a mid-range device
+ Feels good in the hand
+ Decent 90Hz IPS display
+ Most affordable 5G smartphone in the market right now
Negatives
- Glossy plastic back quickly collects dust and fingerprints
- Key features sacrificed to include 5G connectivity is disappointing
- Inconsistent Night mode
While POCO only launched the POCO F1 in 2018 and then went into deep hibernation for a full year, 2020 and 2021 is decidedly a lot busier for the young smartphone brand. The POCO M3 Pro 5G is POCO's first mid-range 5G device, building upon the entry-level POCO M3 that was launched in 2020. POCO boasts of a good track record in the mid-range segment here in Malaysia, coming in strong with their first entry, the POCO X3 NFC, so we might see the POCO M3 Pro 5G succeed here as well. Or will we? Let's find out.
Unboxing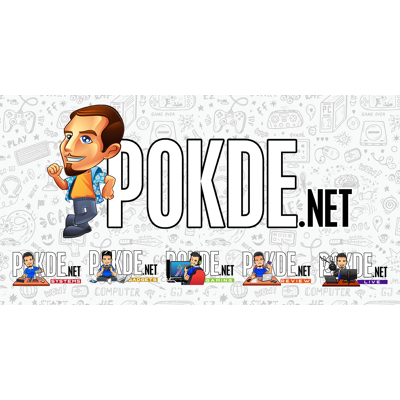 The POCO M3 Pro 5G comes in a bright yellow box that really befits the brand, considering that POCO's main color theme is yellow. It is however at loggerheads with the rest of POCO's lineup though, which come in black boxes instead. POCO also saw it fit to highlight the 5G connectivity on the box here. After all, it is only the third POCO smartphone to offer 5G in their lineup.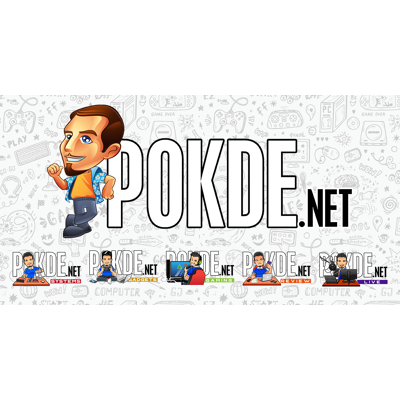 In the box you get the usual assortment of documentation, as well as the endangered charger. The POCO M3 Pro 5G comes with an 22.5W charger in the box along with a USB cable. It also gets a soft case and some stickers, but I do wish that the case was hard as I don't think trying to stick stickers on a soft case will get you good results. The sticker of POCO's motto: "everything you need, nothing you don't" is pretty ironic here, but more on that later.
Appearance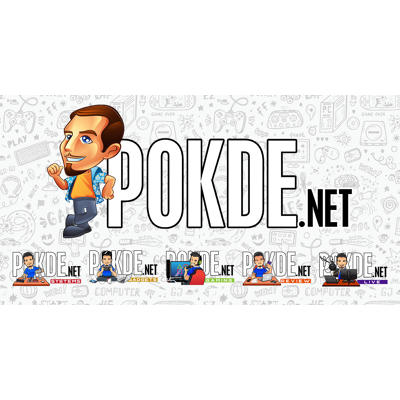 The POCO M3 Pro 5G doesn't look out of place for a budget mid-range device, with a relatively large chin under its display. The display here is a FHD+ IPS panel with a 90Hz refresh rate that's featured in a number of mid-range devices in recent times too. At the top of the display you find a selfie camera that is situated surprisingly far from the edge, and is also housed in an unseemly large cutout.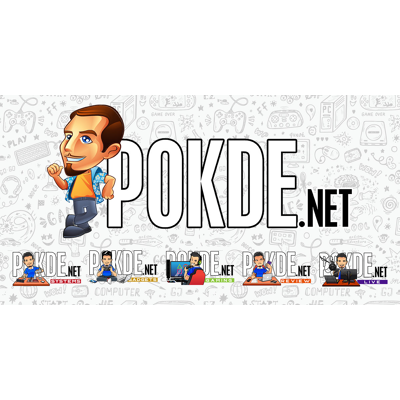 POCO seems to have taken a page out of a certain flagship's design language to come up with the POCO M3 Pro 5G's back. A huge highlighted corner around the camera houses the camera hump along with the POCO branding. We have the Power Black version here and I can see that POCO put quite a lot of attention into making the design stand out. It is very reflective and reminds me of the black POCO F3 with a mirror like shine to it, except that it collects fingerprints and dust a lot more prodigiously due to it being made of plastic.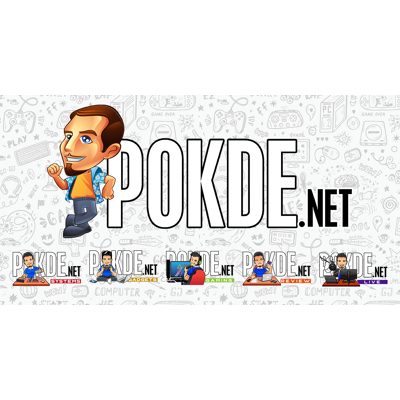 When the light strikes it just right, you can see hues of blue and green in the back, which is pretty nice given that we are looking at an affordable device here. I wish the back was matte though, just so it could look good without having to wipe it all the time. Even with me trying my utmost best, dust and fingerprints still managed to stay on the POCO M3 Pro 5G, as you can see in the image above.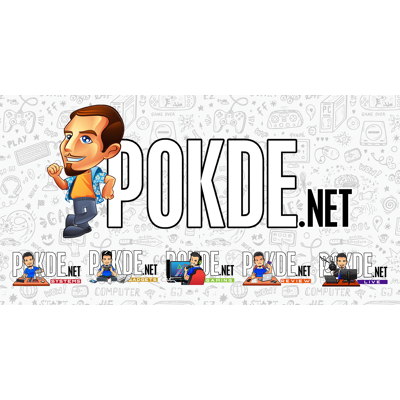 On the side we have the volume button and the power button that also doubles as a fingerprint scanner. Unlike some flagships we have played with in the past, the power button-cum-fingerprint scanner here feels polished and smooth around the edges, so kudos to POCO for not cheaping out here.
Another area that POCO deserves praise for is the matte black frame running around the POCO M3 Pro 5G. It's plastic, but at least the matte finish means that you have a few less surfaces to wipe down. Considering the absolute nightmare that's the back, this is a true blessing. There's also a rather sizeable amount of lining around the display where it meets the frame. Plastic does absorb impact better, but this thick lining should further increase your chances of the screen surviving the fall.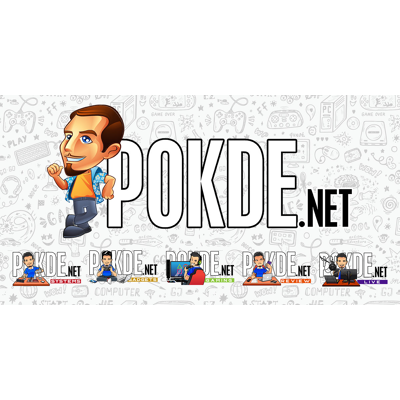 POCO flattened out the top and bottom of the POCO M3 Pro 5G, which makes for a more premium look than a regular curvy bottom end. There's a USB-C port, a nice looking loudspeaker grille and the primary microphone hole here.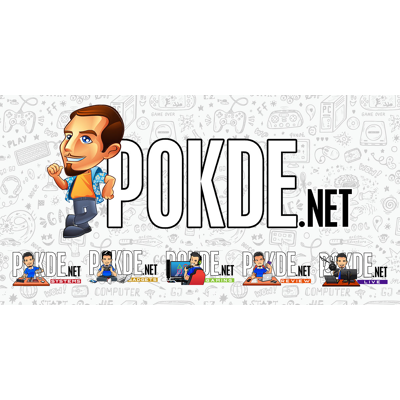 Over at the top you get an increasingly rare 3.5mm headphone jack and an equally scarce IR blaster. I really like the IR blaster in my POCO F2 Pro and one of the reasons why I have trouble switching away from it is because of the fact that most phones today don't have one. For some reason, POCO drilled three holes here, but the POCO M3 Pro 5G doesn't have dual speakers, so two of the holes are blocked out and the one that's open allows sound to reach the secondary microphone.
POCO M3 Pro 5G Specifications
CPU
MediaTek Dimensity 700 5G (2 x Cortex-A76 @ 2.2GHz + 6 x Cortex-A55 @ 2.0GHz), 7nm
GPU
Mali-G57 MC2 @ 950MHz
Memory
6GB LPDDR4X
Storage
128GB UFS 2.2 (expandable via microSD)
Display
6.5″ FHD+ (2400 x 1080) 90Hz IPS Dot Display
30Hz/50Hz/60Hz/90Hz Adaptive Sync, 360° ambient light sensor
Rear Camera
48MP f/1.79, OmniVision OV48B 1/2″ sensor, PDAF
2MP f/2.4 macro, fixed focus
2MP f/2.4 depth sensor
Night Mode, AI Camera 5.0, auto HDR, portrait mode, Beautify, Pro Mode, up to 1080p30 video, 720p120 slow-mo
Selfie camera
8MP f/2.0
Portrait mode, auto HDR, AI video beautify, up to 1080p30 video
Connectivity
5G Band n1/n3/n7/n8/n20/n28/n38/n40/n41/n66/n77/n78
LTE Band 1/2/3/4/5/7/8/12/17/20/28/32/38/40/41/66
Hybrid dual-SIM, 5G dual SIM
Wi-Fi 802.11 a/b/g/n/ac (2.4GHz & 5GHz)
Bluetooth 5.1
NFC
USB Type-C 2.0
Battery
5000mAh
22.5W fast charging
Dimensions
161.8 x 75.3 x 8.9mm
Weight
190g
Ingress protection
N/A
Performance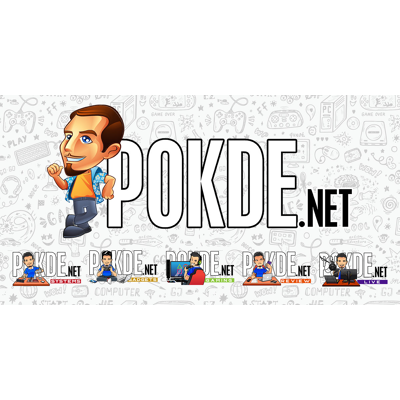 The POCO M3 Pro 5G proves a pretty decent performer, although it is still slower in Antutu v8 versus the 2018 Helio G90T-packing Redmi Note 8 Pro, simply because the Mali-G57MC2 GPU here is quite a bit weaker than the Mali-G76MC4 in the latter. With that said, it lives up to its Pro moniker by getting a 55% higher score here.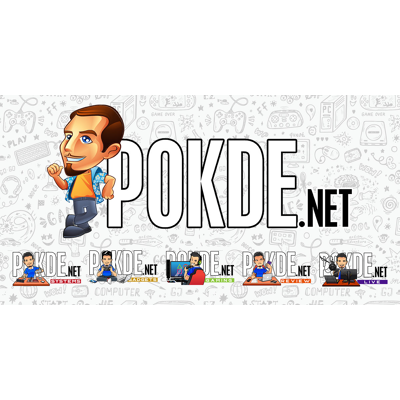 Geekbench which tests the CPU performance sees the POCO M3 Pro 5G come up strong ahead of the Redmi Note 8 Pro, as it does boasts higher core clocks. The newer 7nm node would also be more efficient, so the Dimensity 700 might be able to maintain higher clocks for longer than the Helio G90T. It finds itself quite comfortable in the middle of the stack, and once again proves to be a true Pro counterpart to the POCO M3.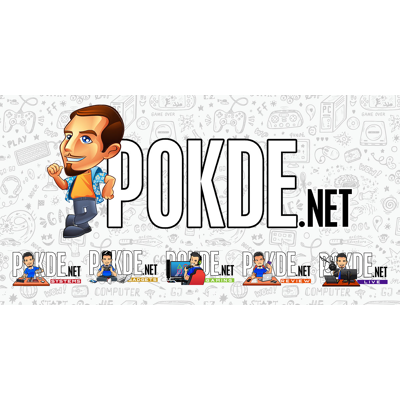 3DMark sees the POCO M3 Pro 5G trade punches with the Galaxy A52 powered by the Snapdragon 732G. While we didn't manage to test the POCO M3 in our updated 3DMark test suite, the POCO M3 Pro 5G will most probably also turn out to be a huge upgrade over the POCO M3 in this benchmark.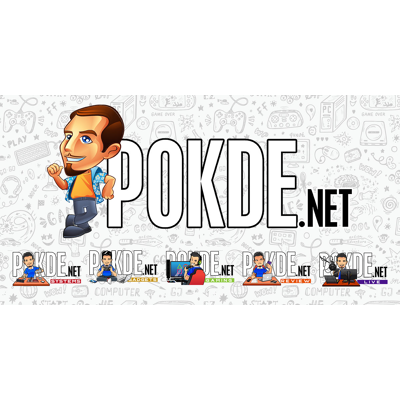 The POCO M3 Pro 5G proves to be an absolute beast here, edging out even flagships like the POCO F1. However it does slot in below the generally slower Snapdragon 678-toting Redmi Note 10 for unknown reasons. Regardless, all of the above benchmarks hint at the POCO M3 Pro 5G being a very competitive mid-range device.
Battery Life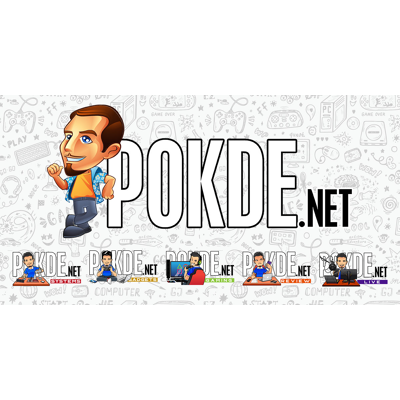 Battery life is good with close to two days away from the plug, and 6.67 hours of screen on time. If you decide that you need more battery life, you can also switch to the 60Hz mode which extended the battery life in our usual PCMark battery life test from 746 minutes to 801 minutes.
Gaming
The POCO M3 Pro 5G thankfully puts the previous stigma of MediaTek devices being hotter than their Snapdragon counterparts to rest. Probably the use of the recent 7nm process node helped in this aspect, but gaming on the POCO M3 Pro 5G didn't turn the device into a pocket warmer at all. Even Genshin Impact doesn't really heat the device up, which is a rather surprising change of pace for me.
Well, the performance seen here also a rather drastic change for me. While the POCO M3 Pro 5G does have a 90Hz display panel, you won't be playing at 90FPS in most titles. COD Mobile runs at 30FPS and PUBG MOBILE runs at 40FPS consistently, so that's nice. Genshin Impact can be played at the lowest graphics preset at about 30FPS, but do expect a few frame drops here and there, especially when there's more action on screen.
User Experience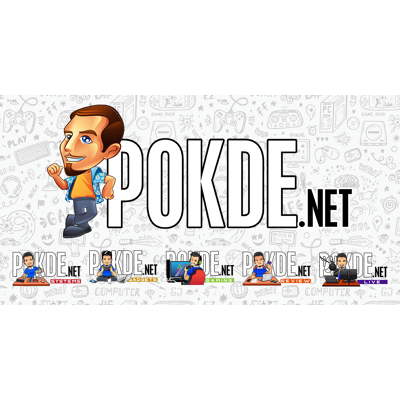 Oddly enough, the last flagship I reviewed came with true dual-SIM support, but the POCO M3 Pro 5G here doesn't. Considering that most mid-range devices do support this, it is quite odd for POCO to not have it. Instead, you get a hybrid dual SIM configuration here. I don't see it as much of an issue since I only have one number, but if you use two SIMs, this is something to take note of. Speaking of which, the POCO M3 Pro 5G supports dual 5G standby so you can theoretically slot use two 5G SIMs here.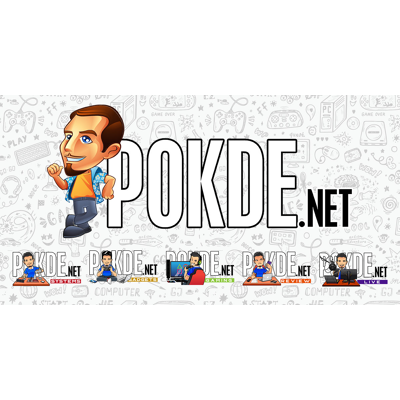 Having recently reviewed two 230g behemoths, the POCO M3 Pro 5G's 190g weight is definitely refreshing. Even my POCO F2 Pro is a lot heavier, so the POCO M3 Pro 5G feels like a featherweight. It also helps that it is slightly narrower than all my other devices, so I can use it with one hand, no issues with that.
Display and Audio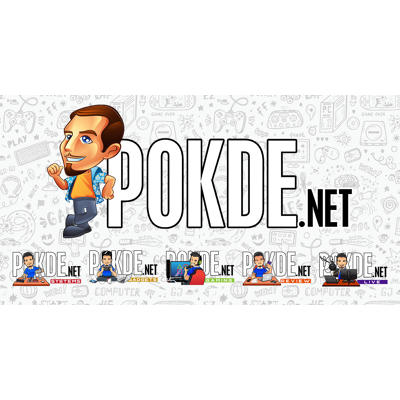 I would say that the POCO M3 Pro 5G's display is good enough for most intents and purposes. Colors are still nice and vibrant as long as you don't try to pit it against an OLED panel, and it is bright enough even for outdoor usage too. Speaking of which, the auto brightness controls are very effective in pretty much all lighting conditions, thanks to POCO implementing the 360° ambient light sensor feature in the POCO M3 Pro 5G. You get a light sensor on both the front and back of the device, allowing for more accurate adjustments.
The 90Hz refresh rate does make scrolling look way better, and I am quite pleasantly surprised by it, given that my last experience with a 90Hz IPS display was far from satisfactory. The POCO M3 Pro 5G can even drop the refresh rate to save some power in apps that don't have much going on, with a 30Hz mode in the pipeline. My main complaint with the display here would be the selfie camera that measures nearly 5mm in diameter, and is located quite far from the top bezel. This makes it very noticeable during normal day-to-day use, and it also means that the status bar at the top is extremely thick, reducing the overall usable space of the display.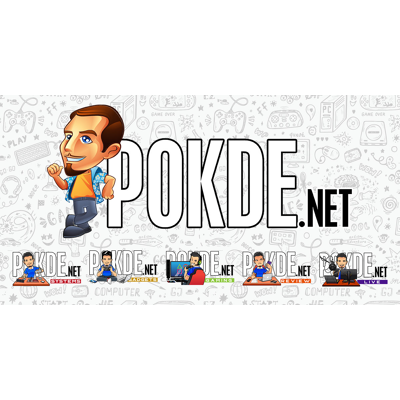 Moving on, the audio output from the lonely single loudspeaker at the bottom of the POCO M3 Pro 5G is decent. The speaker is very loud, and sounds quite good too. There's a notable lack of bass, but that's something that plagues every smartphone except the highest echelon of flagships anyway, so I won't hold it against the POCO M3 Pro 5G. I do wish that it had the stereo speakers that most good mid-range devices today have though, just for that improved listening experience. I guess you can always plug in headphones to the 3.5mm jack here, since it has one.
Software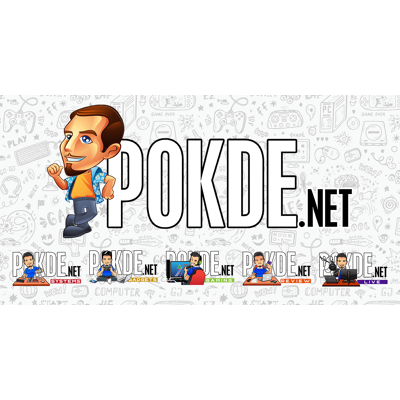 MIUI 12 is very familiar to me, as I do use a POCO F2 Pro as my daily driver anyway. Nothing too fancy here. MIUI for POCO adds a slightly different touch, but considering that all MIUI 12 devices now come with the choice of enabling the app drawer, it isn't all that unique now. However MIUI for POCO comes with the app drawer enabled by default in the POCO Launcher, so there's that. The smooth display helps make for a nicer navigation experience, but there are still hiccups here and there especially when switching between apps that can feel quite jarring, simply because it feels so fluid otherwise.
MIUI does come with rather deep customizations, including two choices of the pull-down notification shade. POCO Launcher takes it even further with icon packs to shake up your device a bit, although it still doesn't offer nearly as much personalization as third-party launchers that will allow you to swap out the app's icon individually.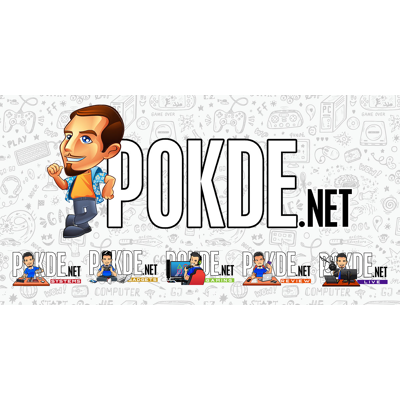 The camera app's UI is pretty standard, but it does have some nice options to customize it as well. You can select a different highlight color if you don't like the stock yellow, customize what modes you want on the main mode wheel and you can even opt for a different layout to access the other modes via a swipe up instead of the standard "More" tab.
Camera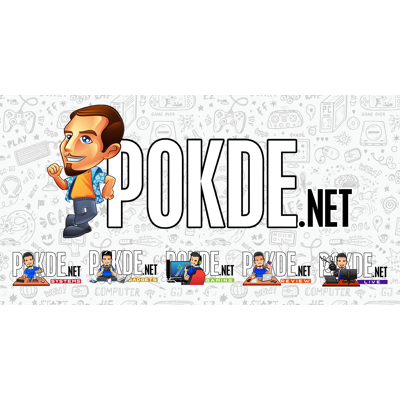 The camera hardware on the POCO M3 Pro 5G is definitely right at home in the budget mid-range segment. The main 48MP camera comes with an auxiliary 2MP fixed-focus macro camera and a depth sensor. I don't think fixed-focus macro cameras are a good idea at all, but I guess it's just better than not having one.
Overall, the main 48MP camera does a good job with producing pleasant shots, with the only main issue being a lack of fine detail like in trees even in good lighting conditions. Dynamic range is actually pretty good, even without HDR on. Surprisingly, performance in low light even without Night Mode is still quite acceptable for a device in this price range, and while the Night Mode tends to lean towards a warmer white balance, and can be a bit inconsistent as it will sometimes try to brighten dark areas too much. However it does help the POCO M3 Pro 5G take good photos, when it isn't trying too hard.
The macro camera is nigh unusable, with there being no way to clearly verify focus with the low resolution preview, and overzealous sharpening and contrast filters turning your images into something entirely different from what you were seeing in the preview. Considering that the Pro camera mode offers focus peaking, I am not sure why POCO didn't decide to add it to the  macro camera mode. Selfies are a bit too soft and noisy for my liking, but then again it's pretty much what you would expect from an outdated 8MP selfie shooter.
You can check out the full-sized images here.
Conclusion
Now, I want to address why I found POCO's motto of "everything you need, nothing you don't" so ironic here with the POCO M3 Pro 5G. 5G is definitely not something we need here in Malaysia just yet. In fact, I believe POCO could have come up with a better POCO M3 Pro, if they didn't try to cram 5G into it while shaving off features to meet the intended price point.
For RM799, the POCO M3 Pro 5G enjoys the distinction of being the most affordable 5G smartphone in the market, but when its peers are offering sweet features like AMOLED screens, faster charging, dual speakers, richer camera experiences and even IP-rated designs at the same price point by excluding 5G, it really raises the question of whether sacrificing all that just to offer 5G is a good idea here. Heck, you can even get the POCO X3 Pro for just RM100 more, netting you a much faster Snapdragon 860, a faster 120Hz screen and faster 33W charging.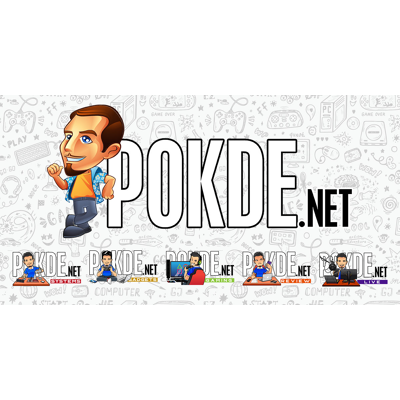 Most people in Malaysia will not get a taste of 5G until much later, so buying a mid-range 5G device now doesn't seem wise at all. In fact I don't recommend buying any device simply because you want 5G, because the chances of it becoming obsolete before you get 5G in your area is extremely high. More so if you consider the cadence at which POCO has been releasing devices recently. But hey, if you really want to have 5G right now regardless of when you will actually get to take advantage of it, the POCO M3 Pro 5G is a solid budget 5G smartphone to get.
Our thanks to POCO Malaysia for sending us the POCO M3 Pro 5G for review.