Redmi Note 8 Pro is a beastly mid-range gaming phone!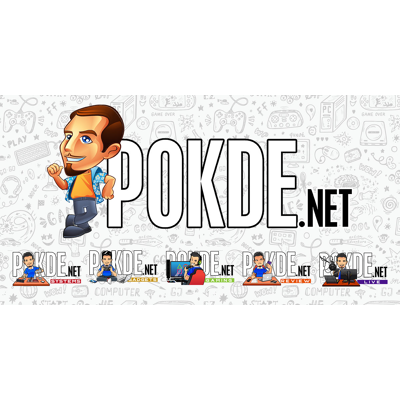 The recent launch of the Redmi Note 8 Pro turned a number of heads. Aside from being the first 64MP smartphone to enter Malaysia, it touts a Mediatek Helio G90T chipset. *cue gasps* Isn't Mediatek bad? Why would they use Mediatek? But hey, let's all note (hehehe) that the Mediatek of today isn't the same as the one of a few years back.
Most smartphones touting Mediatek chipsets back then suffered from heating issues as well as poor GPU performance. That may have been the source of the stigma against Mediatek chipsets. But the Redmi Note 8 Pro runs cool and performs better than most smartphones in its price range.
Mediatek is cool!
But hey, you don't have to take our word for it. Check out the data here. We used our infrared thermometer to check out the surface temperatures after 30 minutes of COD Mobile at the maximum settings and frame rate.
As you can see, the Redmi Note 8 Pro definitely runs cool, thanks to a combination of several factors. Firstly, Xiaomi built the Redmi Note 8 Pro with performance in mind, equipping it with LiquidCool technology. The technology promises to reduce temperatures by up to 6°C, which might not seem like a lot, but it can definitely mean all the difference in the world when you are 6°C below the point where it begins thermal throttling, and actually experiencing throttling.
Then there's also the Mediatek Helio G90T itself. Manufactured on TSMC's proven 12nm FinFET process, the Helio G90T is more efficient than their previous designs, thus delivering the cool temperatures and performance we see in the Redmi Note 8 Pro.
How's the performance like?
With the Redmi Note 8 Pro, the Helio G90T is allowed to perform at its highest with the LiquidCool technology. The Redmi Note 8 Pro outperforms the other devices in the same price range, most of them which feature Snapdragon 710, Snapdragon 712 and Snapdragon 730 chipsets.
The GPU architecture at play here is the Mali-G76, which is shared with flagship chipsets like the Kirin 990 and Exynos 9825. This GPU supports all the latest graphics APIs including Vulkan. Mediatek packed in four cores for a Mali-G76MP4 configuration, and clocked it at up to 800 MHz in the Helio G90T, giving it chart-topping gaming performance in the mid-range segment.
Overall, in combination with the beefy Cortex-A76 and Cortex-A55 CPU cores, the Redmi Note 8 Pro posts higher Antutu scores than the rest of the devices in the same price range. In fact, it scores better in Antutu than last-gen flagship processors like the Snapdragon 835 and Kirin 970 too.
With these impressive performance figures, all that you need is a huge battery to let you game all you want. The Redmi Note 8 Pro delivers on that front too, with a massive 4500 mAh battery. When you finally run out of juice, there's 18W fast charging to ensure that you will be back on your feet and winning games in no time. Be it PUBG Mobile, COD Mobile, Mobile Legends, you will be dominating.
King of mid-range gaming phones?
The Redmi Note 8 Pro definitely serves up impressive performance, and it offers the best gaming experience in the mid-range segment. Yes, there's a headphone jack. With better performance than the fastest mid-range Snapdragon-powered smartphone in the market, this is the go-to mid-range device if you are serious about gaming. Priced from just RM1099, few smartphones can hold a candle to its immense performance in its price range. During the 11.11 sale, you can get the Redmi Note 8 Pro 64GB for just RM999 and get a free 128GB microSD card on top of that, for even more bang for your buck!
If you have a larger budget, you can consider splurging on the Xiaomi Mi 9T Pro, which touts a much more powerful Snapdragon 855. Priced from RM1599, the Mi 9T Pro offers even more performance for you to play any game smoothly at their maximum settings.