realme 5 vs Samsung Galaxy A30s — by the numbers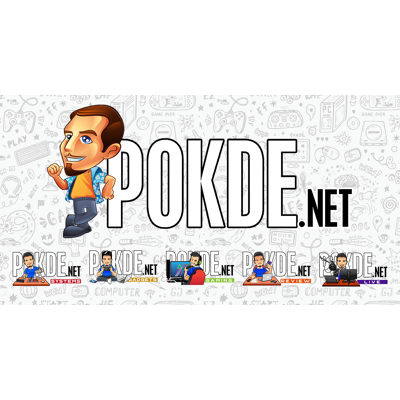 We pitted the realme 5 against the vivo Y12, due to their similarity in pricing and battery capacity. But we were comparing the 64GB variant, which was priced at RM599. What about the 128GB variant, which is priced at RM799? Well, let's pit the realme 5 vs Samsung Galaxy A30s, which was just recently launched at RM899.
Performance
Right off the bat, the realme 5 scores a big victory with the Snapdragon 665. The Exynos 7904 has already been featured in the Galaxy A30, and the performance offered by the Galaxy A30 clearly does not hold a candle against the realme 5. The Galaxy A30s does share most of its hardware with the Galaxy A30, so you can expect similar benchmark scores from both devices. Here are some benchmark charts comparing the two:
There isn't a single area where the Exynos 7904 comes out victorious, with the Snapdragon 665 having a very comfortable lead be it CPU or GPU horsepower.
Battery
The realme 5 comes up on top once again with a larger 5000 mAh battery, while the Galaxy A30s brings a 4000 mAh to the fight. It is probably worth noting while the Galaxy A30 came with a FHD+ (1080p) display, the newer Galaxy A30s only touts a HD+ (720p), probably to deliver slightly battery life. Regardless, with both the realme 5 and Galaxy A30s offering a similar 720p resolution for efficiency's sake, you can expect the one with the larger power pack to deliver longer battery life.
Camera
Based on specs alone, the Galaxy A30s touts the better primary camera, with a 25MP f/1.7 shooter versus the realme 5's 12MP f/1.8 main camera. But it's worth noting that while the latest 48MP sensors use pixel binning to get impressive shots, the Galaxy A30s does none of that. A higher resolution usually mean smaller pixels, and that is not something you want when it comes to low light photos. Which coincidentally is an area that the realme 5 absolutely trumps the Galaxy A30s.
realme has equipped the realme 5 with Nightscape which uses multiple exposures to deliver excellent photos in poor lighting conditions. This feature also extends to the 8MP ultra-wide angle camera, giving it the upper hand even when compared against pricier devices. The Galaxy A30s does not have a dedicated Night mode.
Value
For the realme 5, you will be paying RM799, while for the Galaxy A30s, it will be RM899. The difference goes deeper than that though. The realme 5 comes with 128GB of storage, while the Galaxy A30s comes with just 64GB. If you wanted a realme 5 with just 64GB of built-in storage, you only need to spend RM599.
Now, that's value.
This is an exclusive article for realme Malaysia.