Review
MSI GT72S 6QE Dominator Pro G gaming notebook review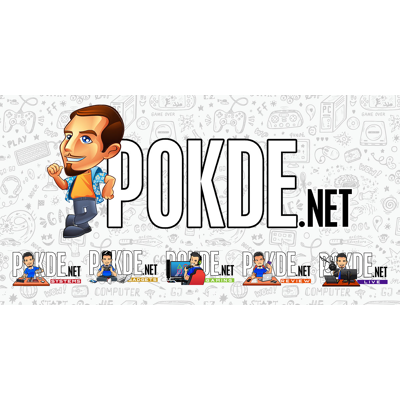 Positives
+ CPU has unlocked mutliplier, overclocking is fun!
+ Excellent cooling performance
+ MXM GPU module support
+ Stellar CPU & GPU performance
+ IPS 75 Hz G-Sync display offers sharp and vivid visuals
+ Nahimic really offers enhanced audio experience along with ESS SABRE HiFi DAC
+ Speaker output is great
+ RGB-backlit keyboard by SteelSeries is tactile, touchpad is fairly accurate
+ Customizable lighting zones
+ 6 USB 3.0 ports
+ USB 3.1 Type-C port with support for Thunderbolt 3
+ Weight and dimensions are manageable
Negatives
- 1080p displays are getting outdated
MSI is well established in the gaming notebook scene, with various models in their line-up to cater to the varied requirements of gamers. Today we have a member of their elite team, so to speak. The GT72S 6QE Dominator Pro G packs a processor with an unlocked multiplier, which I am really excited to see in action. So let's not waste anymore time and get straight down to business.
Appearance
The MSI GT72S 6QE Dominator Pro G is one chunky laptop. It is clearly designed with performance in mind, which means functional large exhaust vents (yummy!) and more ports (yay!) than your usual gaming notebook.
The lid is brushed aluminium. We get the MSI logo above the back-lit Dragon emblem denoting that this is a member of MSI's gaming series. The rear end of the MSI GT72S 6QE Dominator Pro G is home to more than the two huge exhaust vents, as there is a selection of connectivity ports in between the vents. The vents here aren't as impressive as the GT80 Titan's which extend to the sides. Considering that the GT80 has to cool TWO GTX 980Ms in SLI while the GT72 only has to cool a single one, it is understandable.
Lifting the lid, you see the 17.3″ IPS panel, On the front lip of the MSI GT72S 6QE Dominator Pro G there are light strips on each side. The lighting here is also configurable with any color you want, with white status LEDs hidden inside the left strip.
Here's a better look at the lower half of the MSI GT72S 6QE Dominator Pro G. the Dynaudio speaker array above the magnificent multi-colored keyboard and a few other buttons on the right. The "keyboard by SteelSeries" print also lights up. The material surrounding the keyboard is sandblasted aluminium, while the palm rests seem to have a plastic overlay, possibly to reduce the heat conducted to the user.
Flipping the GT72S 6QE Dominator Pro G over we see huge grilles with honeycomb mesh under them. MSI didn't include filters to prevent dust accumulation though.
Specifications
CPU
Intel Core i7-6820HK @ 2.7 GHz (up to 3.6 GHz), unlocked multiplier
RAM
16GB (2 x 8GB) 2133 MHz DDR4 (2 slots available)
GPU
NVIDIA GeForce GTX 980M 8GB GDDR5 (MXM module)
Storage
1 x 128GB Toshiba NVMe THNSN5128GPU7 PCIe M.2 SSD
1 x 1TB HGST Travelstar 7K1000 HDD
Software
Microsoft Windows 10 Home
361.75 WHQL NVIDIA Game Ready Driver
MSI Dragon Gaming Centre
MSI TrueColor
Nahimic for MSI
Killer Network Manager
Connectivity
Killer™ Wireless-AC 1535 and Killer™ E2400 LAN (Killer DoubleShot Pro)
Bluetooth 4.1
6 x USB 3.0
1 x USB 3.1 Type-C MSI SuperPort (works as Thunderbolt 3 port, DisplayPort)
SD card reader
Display
17.3″ FHD AH-IPS (1920 x 1080) LG Philips LP173WF4-SPF1 panel, supports G-Sync
1 x Mini-DisplayPort v1.2
1 x HDMI 1.4
Audio
ESS SABRE HiFi audio DAC technology
4 + 1 Dynaudio speakers (2 speakers per channel, 1 subwoofer)
1 x 3.5mm microphone input
1 x 3.5mm audio output (doubles as SPDIF output)
1 x Line in
1 x Line out
Power
330W AC adapter, 8 cell battery (non-removable)
Dimensions
42.8 x 29.4 x 4.8 cm
Weight
3.78 kg
Performance
As usual, we will start with the storage benchmark.
The HGST 7200 rpm 1TB is pretty fast for a HDD, especially among 2.5″ ones, as most only go up to 5400 rpm. It still trails behind even the most affordable SSDs out there right now though.
The Toshiba NVMe PCIe M.2 SSD on the other hand, gives us ridiculous read speeds. The write speeds are rather mediocre though. As reads are often more important than writes especially when used as a system drive, the extreme read speeds are very welcome.
The MSI GT72 6QE Dominator Pro G supports TWO NVMe PCIe M.2 SSDs running in RAID 0, something the company dubs Super RAID 4, so you will always have the option of throwing in yet another PCIe M.2 SSD for even more insane speeds.
The Intel Core i7-6820HK is a Skylake part, and with 4 cores running it boosts to a mere 3.2 GHz. As you can see here it is actually slightly slower than the Broadwell i7-5700HQ. The improved IPC doesn't really make up for lesser clocks here.
But let's not forget the i7-6820HK is an overclockable CPU with an unlocked multiplier. So simply by pushing the multiplier to 40x in Intel Extreme Tuning Utlity (XTU), we get 4.0 GHz and by tweaking the voltages a bit to 1.080V, we get this much higher score. According to Cinebench, it even outperforms an i7-4770K running at 4.43 GHz. Running at 4.0 GHz, voltage set to 1.080V in XTU but HWiNFO reports a higher 1.204V max voltage, power consumption goes up to 90W when running LinX. Note that LinX pushes CPUs to the max so most of the time you won't hit such crazy figures. In any case, the beastly 90W CPU is kept away from throttling with ambient temps of around 28°C by the excellent cooling system of the GT72S 6QE Dominator Pro G. We will discuss the cooling system a bit more later.
The NVIDIA GeForce GTX 980M breezes through our usual GPU benchmark with ease, while scoring a high 1486. Overclocking the CPU here didn't offer any performance difference worth noting.
We prefer to actually play games on a gaming notebook instead of running benchmark after benchmark for some numbers which mean very little to gamers. So let's take a look at actual gaming performance. This time, as the CPU is overclockable, we recorded the frames per second at both stock and overclocked frequencies, as well as the highest temperatures for both the CPU and GPU during each session. G-Sync is turned off for all runs as it limits the frame rate the GTX 980M can output more often than not.
This is a pretty old game, but the gameplay and graphics keep the fans happy even after 3 years. Not that the developers are just sitting there though, as there has been new DLCs recently. The results here show that overclocking the CPU does offer improved performance, although at the expense of higher temperatures and power consumption. The temperatures are far from critical though so I would say this is a free upgrade.
Counter Strike: Global Offensive (CS:GO) is not an intensive game at all, with even the weak GT 940 in the MSI CX62 capable of pushing above 60 fps. Overclocking the CPU here offers a massive performance increase with no temperature increase at all, for some reason. Really, the GTX 980M is quite overkill if this is your main game.
Yet another popular yet unintensive game, we do get a boost in performance when overclocking. Could the CPU be holding the GPU back? As we see a huge increase in GPU temperatures after overclocking. Once again, if this is your main game, this is probably not the notebook for you.
The Witcher 3: Wild Hunt provided a confusing result. Usually we relate overclocking to improved performance, but here we see a drop in performance for some reason. I repeated testing a few times to confirm and it was repeatable. Checking benchmarks from other sites, it seems that The Witcher 3 isn't a CPU-intensive game, but still these results are surprising.
Metal Gear Solid 5: The Phantom Pain actually comes with a 60 fps cap by default, which I didn't know could be circumvented by a simple CFG file edit. As a result, the results posted by the GT80 Titan was artificially limited to 60 fps. Here I disabled the cap, and we see pretty good figures here. 70+ fps is very playable in my book, but sadly it didn't take advantage of the overclock at all.
If anyone has played Tom Clancy's Rainbow Six Siege, they will know that the game features very short battles, and teams are swapped at the end of each round with loadout screens to customize your equipment for the battle ahead. The framerates at the loadout screens are fixed at the screen refresh rate, which means judging the average frame rate during gameplay is quite difficult. As such, I turned to the built-in benchmark. Temperatures here are after 3-4 rounds of multiplayer. 90 fps is great, but I still sucked at this game. Can't blame it on sub-par frame rates though. This game doesn't gain anything CPU overclock either.
Remember the awesome cooling system I mentioned earlier? I just had to take a peek under the covers of the GT72S 6QE Dominator Pro G to see the things working behind the scenes to offer such impressive temperatures. Lifting off the bottom cover was easy, simply unscrew all the screws (do note you will be voiding warranty by doing so) and lift the cover up starting from the rear end. There are some clips so be careful not to snap them.
MSI clearly prepared the GT72S for overclocking and cooled the CPU with 4 heatpipes instead of the usual pitiful single heatpipe in more compact laptops. The MXM GTX 980M here is cooled by two heatpipes. It seems that the VRAM for the GPU and VRM for both CPU and GPU are also under the large heat-spreaders.
The fans (or blowers?) in this notebook are huge. Which probably explains their acceptable noise levels even when running at full speed on Cooler Boost mode. When you are just surfing the web or doing some unintensive work, the fans don't even make themselves audible.
Battery life is sub-par when compared to lower powered laptops but that is to be expected. I managed to squeeze 1 hour 35 minutes of surfing on WiFi with maximum screen brightness. That's with the GTX 980M active.
User Experience
The GT72S 6QE Dominator Pro G is quite big and heavy, and you will not want to carry it around with you often. 3.78 kg is pretty heavy but looking at the performance figures above, I guess it is a compromise that real gamers are willing to make. The size is big but the 17.3″ screen offers better comfort over long usage gaming sessions compared to smaller screens. In essence, this is a mobile desktop replacement instead of a ultra-portable computer for road warriors.
The GT72S 6QE Dominator Pro G's keyboard is by SteelSeries, and is able to light up in any color you wish. The latest MSI notebooks also feature Silver Lining Printed keys, which allows the full color backlight to shine even brighter. There are a few modes that make use of the rainbow colors that it can light up in, including an audio mode which turns the keyboard into a music visualizer. The feel is excellent with sufficient travel but the keys are a little too silent for my liking. A thing to complain about this keyboard is that the Caps lock and Num lock indicators are tiny little holes that I mistook for microphone holes at first glance. They aren't that bright either when lit up. They are way too easy to overlook. The touchpad is just a touch sensitive portion of the palm rests. The borders of the touchpad are marked by a thin backlit line, which is also able to light up in all the colors of the rainbow. The touchpad is fairly accurate and the buttons are tactile, but I seriously doubt it will be used much at all. Who uses the touchpad on a gaming notebook anyway?
Now that we have covered the majority of the buttons, let's talk about the 5 buttons on the left. We have the mandatory power button, a GPU switch button, CoolerBoost button, a dedicated shortcut to XSplit Gamecaster and a button to switch SteelSeries profiles (basically lighting and macro profiles). The GPU switch button is necessary here because with G-Sync, NVIDIA Optimus will not work. I believe no one with this laptop will ever switch the GPU to the iGPU anyway unless they are really desperate to eek out more battery life. The XSplit Gamecaster shortcut key doesn't seem to be re-programmable, which is a shame.
Let's talk about all the ports you are getting with the GT72S 6QE Dominator Pro G. We have four USB 3.0 ports, FOUR audio jacks and the SD card reader on the left.
On the right there are two more USB 3.0 ports and the BD writer.
On the rear, we have the power connector port, HDMI and miniDP ports, USB 3.1 Type-C port and the Killer E2400 LAN jack. The USB 3.1 Type-C SuperPort which can act as a Thunderbolt 3 port and DisplayPort, will offer support for more screens and possibly even external graphics cards later on.
The display on the GT72S 6QE Dominator Pro G is an IPS panel and comes with support for G-Sync. The IPS panel displays punchy and accurate colors, with wide viewing angles, just like any proper IPS display should. The GT72S 6QE Dominator Pro also comes with the MSI TrueColor software for you to pick a color profile that best suits your current application.
The 1080p resolution looks fine from a proper viewing distance but a man can't help but wish that it came with a 1440p panel instead for that extra dose of sharpness. G-Sync helps too to reduce tearing and stutter when gaming. Viewing angles are wide, and did I mention that the screen can lay nearly parallel to the keyboard?

Visuals wise, the GT72S 6QE Dominator Pro G has it covered. Sharp, accurate colors and wide viewing angles. But gaming isn't only about pretty visuals and graphics. For proper immersion you need great audio too. The MSI GT72S Dominator Pro G doesn't disappoint here either as it comes with the ESS SABRE HiFi DAC coupled with Nahimic for MSI software for excellent audio reproduction. The combination of software and hardware really does offer enhanced audio through the headphone jack. While I am no sound engineer, I do notice better sound out of the GT72S compared to my other computers. The improved clarity and tighter bass output are definitely notable.
The Nahimic for MSI software offers three main modes, all of which are customizable to your liking. Bass Boost, Volume Boost and Voice Clarity sliders are self-explanatory. Virtual Surround serves to enhance the soundstage, Reverb simulates the listening environment in either a studio, theater, church or live performance. Frequency Leveler is my personal favorite as it balances the bass, mids and trebles for a cleaner listening experience. Call me n00b, but I don't really want to spend time fine-tuning equalizers. If a software can improve audio output in a few clicks, why not?
The Dynaudio speakers are good, with surprising bass for a laptop, thanks to a tiny subwoofer on the underside of the GT72S Dominator Pro G. The speaker array are made up of 4 speakers, 2 for each channel and are placed under a grille directly above the keyboard. At max volume they do get very loud, which should suffice for most users. Listening to music or watching movies with these speakers are acceptable but for proper enjoyment, good headphones plugged into the audio jack are still recommended. Why waste the great DAC in this notebook anyway?
Conclusion
The GT72S 6QE Dominator Pro G is a proper gaming notebook. While it may not be as portable as lesser models, the performance offered by the GT72S will blow them out of the water. The current model available from MSI lacks the NVMe PCIe M.2 SSD that this particular review sample has, and goes for RM 11, 999. If you are spending that much, I definitely hope you pony up a little more cash for an SSD to properly take advantage of the processing prowess this notebook has under the hood. Do I recommend it? A definite yes. The overclockable processor ensures it doesn't get obsolete as quickly as other laptops with locked multiplier CPUs. Gamers may not be able to make full use of the overclocking features as we found that certain games do not gain any frames from a faster CPU, but I am sure that the extra speed will help when rendering videos and more. As it is increasingly common for gamers to upload gameplay videos on YouTube, the high CPU performance in the GT72S Dominator Pro G definitely fulfills a market niche. What about the GPU? GPU overclocking has been limited by NVIDIA for some time already, but the GT72S uses an MXM GPU module, which means that it may be upgradeable with upcoming GPUs. We do not know whether Pascal GPUs will come in the same MXM GPU form factor, but at least there is hope. Even if it isn't upgradeable, the GT72S offers more than enough performance to keep most gamers happy for some time. For that, we give it a Gold Pokdeward!