Review
POCO F2 Pro Review — good sequels can be hard to make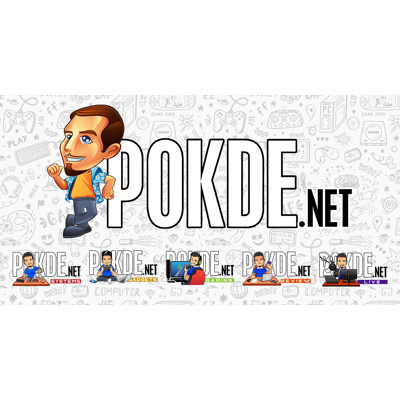 Overview
The POCO F2 Pro comes with a difficult task ahead of itself: follow in the footsteps of the POCO F1 in terms of delivering certain flagship features without the accompanying price tag. I would say they have largely succeeded in their endeavor, with a massive leap forward in specifications and build quality.
6GB + 128GB: RM2199 (SRP)
8GB + 256GB: RM2599 (SRP)
Positives
+ Hybrid case feels great in hand
+ Unique design is a nice touch
+ Chart-topping performance
+ Good battery life
+ Vapor chamber does an excellent job
+ Sports features that most flagships don't
+ Macro camera is really fun to use
+ Decent camera results
Negatives
- No wireless charging
- 13MP ultra-wide camera can underwhelm
- Support for more 5G bands would have been welcome
I think after all this while, you guys would probably know me as quite the fan of the POCO brand of smartphones. I mean, there's very little to dislike with the POCOPHONE F1. I am not even sure whether it is now going to just be referred to as the POCO F1, or will it continue to be called the POCOPHONE F1 globally. But I digress. The affordable device offered exactly what I needed, good performance for gaming and a decent enough camera for daily use, especially when you throw Gcam into the equation.
Now with the POCO F2 Pro, it's no longer a mid-range device with a flagship chipset thrown in. It offers a lot more of the niceties that you would expect from a flagship. A lot, but not all. Sounds pretty much like the recipe of the original, right? Well, let's see.
There's little in the box…
As usual for a Xiaomi smartphone, the box contents are quite spartan. You get a fast 33W charger, the accompanying USB-C cable, the usual documentation and a pretty nice case that's hard on the back and soft on the sides to let it snap on easily. Nothing much to write home about, but hey, it comes free.
Sexy back
The back of the POCO F2 Pro is a clear upgrade over its predecessor, and definitely looks a lot more unique compared to many recent flagships out there. No ugly slab or boring row of cameras here, but instead they are positioned in a circular array with a fancy pattern applied to them too. There's a nice ring engraved into the glass to highlight it even further. The Electric Purple variant here sports a matte coating on its glass back, which amps up the premium appeal of the device, to a whole different level from the other devices in its price range.
On top of that, the POCO F2 Pro also touts a feature that eludes all the flagships this year: a bezel-less and notch-less display. The downside is that it won't be able to offer ingress protection, but I think you would benefit more from being able to fully use the screen's area, rather than the ability to dip it in water.
To spice things up a little more, as if the front and back aren't cool enough, they decided to go with a red power button. I am not exactly sure about this, as I do think that it is quite pointless to have a colored power button since you won't be looking at it, but hey, it further sets the POCO F2 Pro apart from the rest.
Aaaaaaand setting it even further apart from the rest of 2020's flagship is… A FREAKING HEADPHONE JACK! That's not all, there's an IR blaster too! POCO literally threw in everything they could get their hands on into the POCO F2 Pro, and I must say I really like it.
The bottom is a lot less exciting. with just a USB-C port and the SIM tray. The speaker is all you get when playing media, as the earpiece does not double up as a secondary speaker when you use the loudspeaker. A small bummer, but then again I don't want to annoy the people around me by watching stuff on loudspeaker output in the first place. Now, let's go over the sweet specifications of the POCO F2 Pro…
POCO F2 Pro Specifications
CPU:
Snapdragon 865 Octa-core (1 x 2.84GHz Kryo 585 + 3 x 2.42GHz Kryo 585 + 4 x 1.8GHz Kryo 585) 7nm
GPU:
Adreno 650 @ 587 MHz
RAM:
6GB LPDDR4x
Display:
6.67″ FHD+ (2400 x 1080) AMOLED, HDR10+, 60 Hz refresh rate, 180 Hz touch polling, 800 nits peak brightness
Storage:
128GB UFS 3.1
Camera:
Camera(s)
64MP f/1.89, 1/1.7″ Sony IMX686 sensor
13MP f/2.4 ultra-wide angle camera, 123° FoV
5MP f/2.2 macro camera, 50mm equivalent, autofocus
2MP f/2.4 depth sensor
Night Mode 2.0, Pro mode, AI camera, HDR, Portrait mode, ultra wide-angle edge distortion correction, 8K30/8K24 video, 1080p960 slow-mo
Front camera
20MP f/2.2
HDR, Portrait, AI Beautify, 1080p30, 720p120 slow-mo
OS:
MIUI for POCO
Connectivity:
5G Band n77/n78
LTE Band 1/2/3/4/5/7/8/20/28/38/40/ 41
Wi-Fi 802.11 a/b/g/n/ac/ax (2.4 GHz, 5 GHz)
Bluetooth 5.1
NFC
Dual-band GPS
SIM:
Dual SIM (nano SIM)
Battery:
Li-Po 4700 mAh (non-removable)
30W fast charge
33W USB-PD charger included
Supports QuickCharge 4.0+, USB-PD 3.0
Dimensions:
163.3 x 75.4 x 8.9 mm
Weight:
219 g
Ingress protection:
None
Performance
As you might expect, the POCO F2 Pro will deliver some great benchmark figures with the Snapdragon 865 under the hood. It is worth noting that the POCO F2 Pro we are testing today packs LPDDR4x instead of LPDDR5, which is only available in the pricier 256GB variant. So I can literally say "this isn't even its final form yet!"
The Snapdragon 865 devices just blow the Exynos 990 out of the water, while the POCO F2 Pro edges out the Find X2 Pro to find itself at the top of the charts.
A similar scenario is seen in Geekbench 5. While the Snapdragon 855 chips lagged behind the Exynos 9820/9825 in single-core performance, the Snapdragon 865 seems to make up for all that. And once again, the POCO F2 Pro finds itself at the top of the charts.
3DMark puts the POCO F2 Pro at the top yet again, and I think you are probably seeing a trend here. It bests all the competition in all the tests, with the exception of Ice Storm Unlimited, where we see the Galaxy Z Flip just shoot past everything for some peculiar reason.
Interestingly, PCMark places it below most of the devices we are comparing it against. The POCO F2 Pro does not do nearly as well here, for some reason, coming up nearly at the bottom of the charts.
But what it loses in PCMark's performance, it regains in battery life. It has the second largest battery here today, but it comes up on top of all the other smartphones tested.
In my normal usage, I managed to clock a day of use and 7 hours of screen time, before I needed to recharge the POCO F2 Pro. During this time, I played a total of 1 hour of COD Mobile, so I do think that this is a very good showing. In 30 minutes, the battery went up from 15% to 67%. Not the fastest I have seen, but plenty fast enough, especially when you take into account the amount of battery life you can squeeze out of the POCO F2 Pro.
As you might expect, the POCO F2 Pro is capable of maxing out the graphics on any mobile game right now. Playing COD Mobile doesn't even seem to heat up the phone. I play at Medium graphics at the Max frame rate, and yet the device barely warms up even after nearly an hour of playing. Overall, a much better experience than I have with my Mi 9 or POCO F1.
A flagship experience?
To me, a flagship has to primarily offer a great, fluid, user experience. A great camera is also important to me, because I really like spamming photos at random. That takes priority over raw performance. So does the POCO F2 Pro deliver that? Well, let's go over it.
Oh sweet, full AMOLED display…
POCO didn't throw in a high refresh rate display here, but I do prefer them doing this. I do fancy a good 60 Hz AMOLED display over a poor high refresh rate panel, and the one here is really no slouch. It supports HDR10+, covers the DCI-P3 color gamut and skips notches or punch holes in favor of a popup camera. While last year's flagships featured this design quite commonly, this year, smartphone makers appear to be suddenly shy to use this. You sacrifice ingress protection, but I guess it is worth it?
Thee selfie camera into a popup mechanism, but that's not the only thing there. They also slapped in some lighting in there for a touch of additional bling, and it can even glow in five colors. And in case you think it is just a useless gimmick, the ring at the top of the popup module also serves as a notification light. Unfortunately it seems like I can't reconfigure the notification light color. At least not in Telegram.
On the audio end, the mono loudspeaker is one of the loudest and clearest I have heard in recent times. The whole phone can be felt vibrating when set to the maximum volume. It is definitely sufficient for watching videos on YouTube or Facebook, or even the casual music listening while in the toilet.
The software
MIUI 11 probably needs no further introduction. The POCO F2 Pro does come with MIUI for POCO, which sports a customized launcher, but that's about it. The underpinnings of MIUI 11 are all still here, and it is expected to receive the update to MIUI 12 down the line. For now, it does offer its fair share of features, including an app drawer, which is actually one of the main differences coming from regular ol' MIUI 11.
Taking a look at the camera software, the MIUI DNA is even more apparent. Some things have changed, like the macro camera moving up into the top shortcut bar, but overall nothing much has changed at all.
Something different
One thing that's really unique on the POCO F2 Pro is the macro camera here. Unlike most smartphones which give you a macro camera with a wide-ish angle, POCO threw in a 2x zoom on it to give you a tighter crop, and even closer shots. This allows it to capture even more detailed macro shots, and I personally find it to be cooler than the 3x zoom on the Redmi K30 Pro Zoom Edition.
The rest of the camera ensemble on the back of the POCO F2 Pro is not nearly as interesting. The 64MP main camera takes some amazing shots in good lighting, and pretty good ones when the light dies down. I do wish the Night mode could deliver better results though. I think that the Sony IMX686 sensor here is doing a better job than the Samsung GW1 sensor found in most of the 64MP smartphones in the market, but the difference isn't all that significant. The 13MP ultra-wide angle shooter is serviceable, but it does exhibit rather poor performance in low light situations. And the last one of the quartet, the depth sensor. I usually deplore these, but considering that the device will look quite ugly without a fourth lens, I am willing to overlook this. But now that I am thinking of it… Maybe a triangle of cameras in the center might look pretty good? You can check out the camera samples here.
Conclusion
Should you immediately go out and buy the POCO F2 Pro? If what you want is a strong Snapdragon 865 device and you have RM2199 to spare, I think it is quite a no-brainer at this point in time. It's the most affordable Snapdragon 865 smartphone you can get in the market. I probably wouldn't get it for 5G readiness, owing to its rather limited support of 5G bands, but I would get it to enjoy the fun macro camera, great battery life and also the impressive cooling that helps the Snapdragon 865 run cool even after a full hour of COD Mobile. And did I mention that it still has a headphone jack AND an IR blaster?
It is probably the best option for any smartphone gamer who wants to take full advantage of the Snapdragon 865's performance. The POCO F2 Pro has the largest vapor chamber I have ever seen in a smartphone, and it definitely does its job. I would say that the POCO F2 Pro definitely lived up to fill the shoes of the first. I didn't think it was going to be an easy task, but well, POCO delivered.
Sure, you do give up on some niceties you would expect from a full blown flagship. There's no wireless charging here, the popup camera means no ingress protection, it feels rather hefty with a top-heavy bias and the screen runs at just 60 Hz, instead of the high refresh rate screens that many other flagships tout. But, for the money you pay, you get a flagship killer that's priced significantly less than the regular flagships, with most of the key features here. Fans of the original POCO F1 will remind you that the POCO F2 Pro costs nearly double the first one. Well, you are really paying for a much more premium device this time around, and I think it is well justified.
Our thanks to Xiaomi Malaysia for sending us the POCO F2 Pro for review.