Review
Xiaomi Pad 5 Review — the entertainer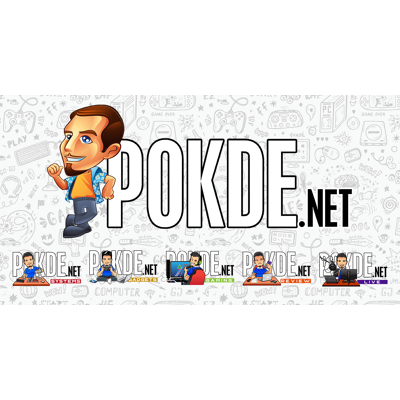 Overview
The Xiaomi Pad 5 is an impressive tablet on paper, with a 120Hz WQHD+ display, Dolby Atmos-enhanced quad-speaker system and a relatively beefy Snapdragon 860 under the hood. Alas, it's held back by its software, or lack of it.
6GB+128GB: RM1399
6GB+256GB: RM1599
Positives
+ Sleek design
+ Good performance across the board
+ Good battery life
+ Absolutely stunning display
+ Speakers are enjoyable for movies and even music listening!
+ Xiaomi Smart Pen is a pretty cool first attempt at a stylus
Negatives
- MIUI here is inconsistent with MIUI on other Xiaomi devices
- Sharp edges do not feel comfortable in hand
- PC Mode is part of the package out of the box
- Xiaomi Smart Pen's buttons are non-configurable
Xiaomi has not made a tablet in a long time, so I must say that I was quite excited to see if the Xiaomi Pad 5 was actually good. Now one other thing to note about me is that I generally dislike Android tablets, as they often turn out to just be oversized smartphones. Android app developers just aren't developing their stuff for the less popular form factor, and that's somewhat of a bummer. But hey, maybe Xiaomi has a few tricks up their sleeve to make me fall in love with the Xiaomi Pad 5. So, let's see what's there to love, and if there are things that needs to be improved.
Unboxing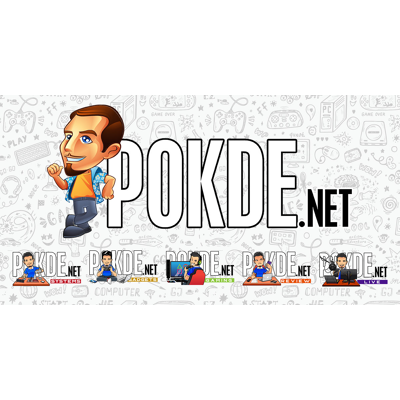 The packaging of the Xiaomi Pad 5 is very clean and simple. The highlight of the Xiaomi Pad 5 appears to be the fact that the Xiaomi Pad 5 features Dolby Vision and Dolby Atmos. There's nothing else on the front, which is pretty clean. Over on the back we have a sticker that indicates the RAM and storage configuration of the tablet inside.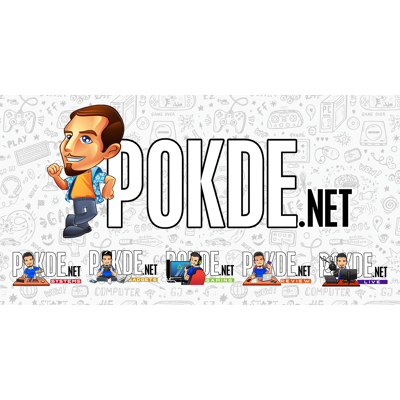 You still get a 22.5W charger with the Xiaomi Pad 5, along with the USB-C cable. Not much else is in the box, but I do wish that Xiaomi threw in a basic TPU case just to help with grip. More on that later.
Appearance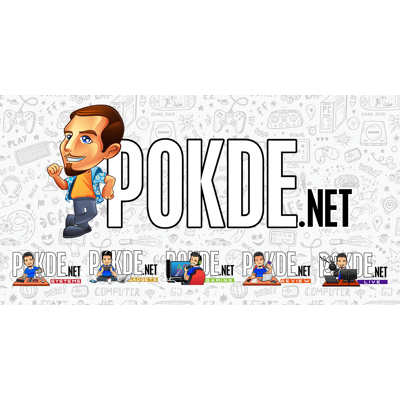 The first thing you will notice with the Xiaomi Pad 5 is the flat aluminum frame. It might be inspired by a certain other tablet in the market today, but you know what they say about imitation being the sincerest form of flattery. While the Xiaomi Pad 5 doesn't feature cellular connectivity and probably doesn't need this many antenna lines, the Xiaomi Pad 5 Pro 5G does, and I do believe that they are sharing the same frame here.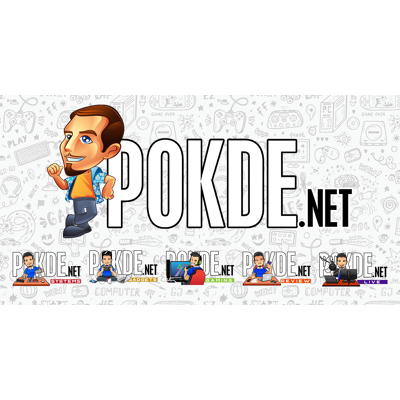 The Xiaomi Pad 5 stands out from its price segment with quad-speakers, and there's even a tiny Dolby Vision•Atmos engraving on the frame to really nail home the capabilities within. More on that later. You can see one of the microphones here as well. The power button is also here on the top, or the side, depending on how you are holding the Xiaomi Pad 5. The other end hosts two more speakers, yet another microphone and more antenna lines. The antenna lines are not symmetrical on both ends, presumably to avoid having a weak spot in the frame.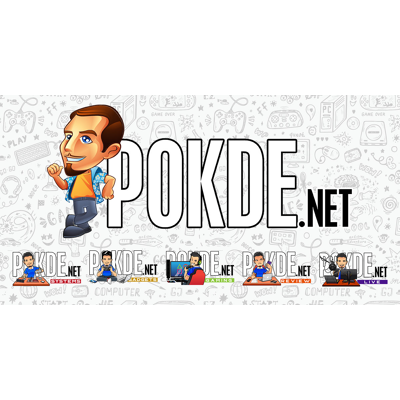 Meanwhile on the longer side we have the volume buttons and two microphones flanking a plastic cutout, presumably to facilitate the charging of the Xiaomi Smart Pen. Over on the bottom, we have a trio of pogo pads for a keyboard dock. Interesting that Xiaomi decided to use pogo pins for a keyboard dock instead of relying on Bluetooth, but we don't have one to test so we don't know if it will be any better than a wireless-based design.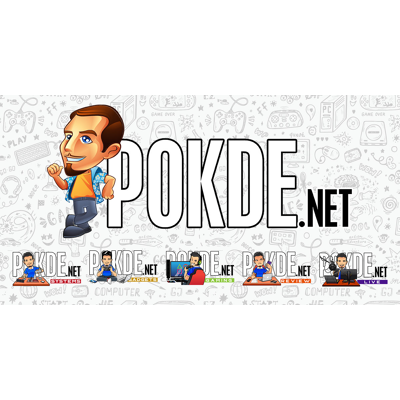 Now with the cutout for the Smart Pen charging and pogo pin being dead center in the frame, I did test whether it would snap in two if I bent it hard. There was some flex, but it didn't snap in two, so I guess you would probably have to be trying much, much harder if you want to break it.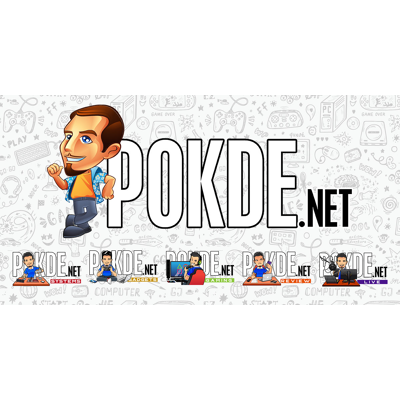 Over on the back, we have a clean matte plastic panel with the Pearl White option here. There's a hint of iridescence, reminding me of the Mi Note 10. While glass would probably have afforded a more premium feel, you have to remember that a tablet is much larger and if Xiaomi went with glass for the Xiaomi Pad 5, we would be looking at a much heftier tablet than what we have now. I quite like the camera hump borrowed from the Redmi K40/POCO F3 series, which does set it apart from other tablets in the market that usually have much less elaborate camera humps.
Xiaomi Pad 5 Specifications
CPU
Snapdragon 860, 7nm
1 x Kryo 485 (Cortex-A76) @ 2.96GHz + 3 x Kryo 670 (Cortex-A76) @ 2.42GHz + 4 x Kryo 485 (Cortex-A55) @ 1.8GHz
GPU
Adreno 640
Memory
6GB LPDDR4X
Storage
128GB UFS 3.1
Display
11″ WQHD+ (2560 x 1600) 16:10 120Hz LCD display
500 nits brightness, 1 billion colors, DCI-P3 gamut support, Dolby Vision, Xiaomi Smart Pen support
Audio
Quad speaker, Dolby Atmos
Hi-Res Audio, Hi-Res Audio Wireless
Camera
13MP f/2.2
AI Camera, Auto HDR, Night Mode, 4K30 video recording
Selfie camera
8MP f/2.05 selfie camera
AI Camera, Auto HDR, 1080p30 video recording
Connectivity
WiFi 802.11 a/b/g/n/ac
Bluetooth 5.2
USB-C (USB 2.0)
Pogo pins for keyboard case
Software
MIUI 12.5 for Pad based on Android 11
Battery
8720mAh
22.5W fast charging, 22.5W charger in the box
Dimensions
254.69 x 166.25 x 6.85 mm
Weight
511g
Ingress protection
N/A
Performance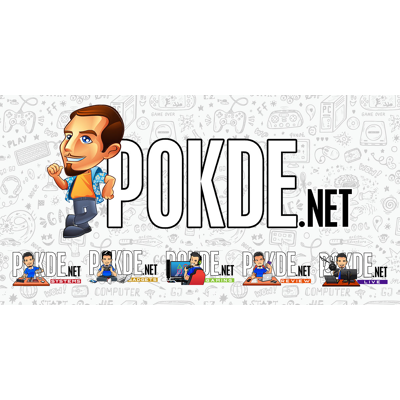 Let's get right into the benchmarks. Antutu places the Xiaomi Pad 5 slightly below the POCO X3 GT we reviewed previously, with performance being what you would expect from a Snapdragon 860 under the hood.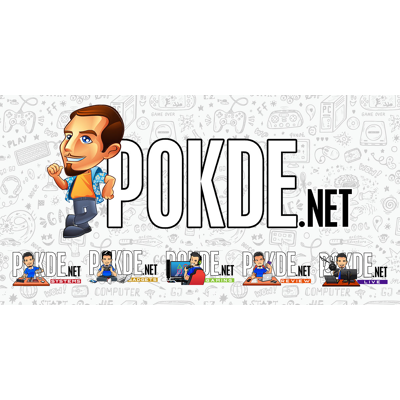 CPU performance is pretty decent as well, although the Cortex-A76-based cores are starting to show their age. The multi-core performance is still very good though, even beating out the Galaxy Tab S7+ which packed more modern cores. I believe this is due to the Samsung tablet having a more conservative thermal/performance profile than what Xiaomi went with for the Xiaomi Pad 5.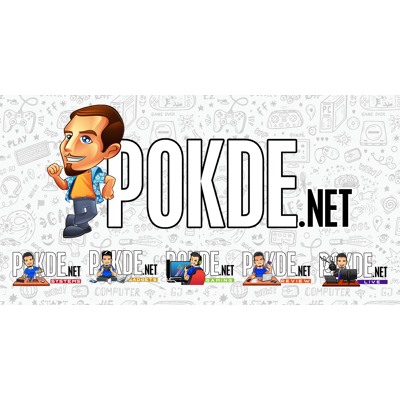 Interestingly, 3DMark places the Xiaomi Pad 5 significantly ahead of the POCO X3 Pro. It comes much closer to the POCO X3 GT with its Dimensity 1100, although it still is slightly slower. It gets a win in the Ice Storm Unlimited benchmark, but every device in this chart outperforms the POCO X3 GT in that benchmark, so that's not exactly saying much.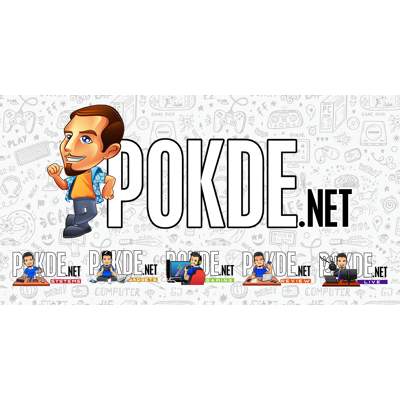 It seems that productivity is the Xiaomi Pad 5's strong suit, with it outperforming even the Snapdragon 865-toting POCO F2 Pro. But then again, being good in productivity is probably something you would expect out of a tablet, right?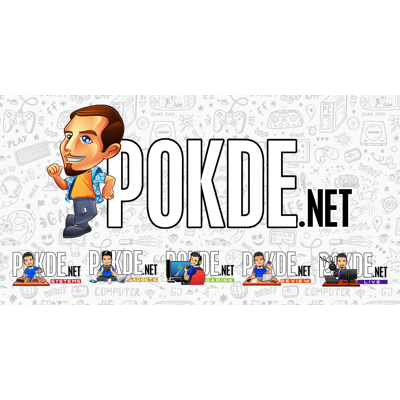 Battery life is excellent, with the Xiaomi Pad 5 delivering nearly 12 hours when the 120Hz display is enabled, and nearly 14 hours if you are willing to settle for 60Hz. Now I didn't test it with my usual daily use, since I don't actually have a tablet that I daily drive, so there's no point of reference as to what represents my daily use when it comes to tablets. In any case, recharging is also a pretty quick affair, with the battery going from 15% to 43% in 30 minutes.
User Experience
What I Like
Really Great Display and Audio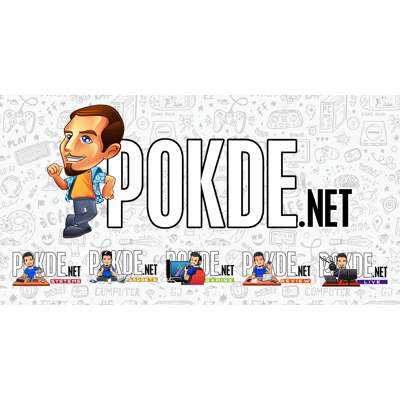 As with any tablet, the main highlight would definitely be its display. The Xiaomi Pad 5 is no different. Xiaomi kept just a bit of bezels around the 11″ panel, just enough for you to keep a hold on the tablet. You get a sharp 2560 x 1600 (WQHD+) resolution that translates to 275 PPI, higher than even what the significantly pricier iPad Pro can offer. There's also a 120Hz refresh rate, which makes the display really great to use for general web browsing, or a more natural writing experience.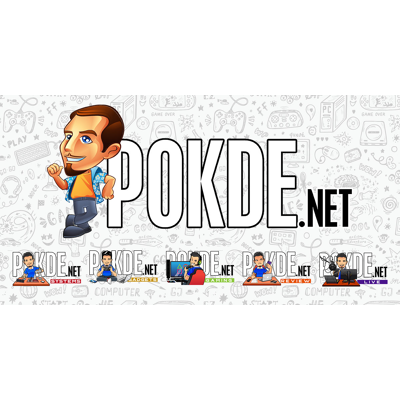 Xiaomi claims that this display supports the DCI-P3 gamut and can display 1 billion colors with a max brightness of 500 nits. While I didn't test that out empirically, the experience of watching movies on this display is really enjoyable. Not only is the display great, the audio output is also excellent. While it may not have the harman/kardon touch that Xiaomi's more premium devices get, I would dare say that these do put up a good fight.
Putting the Xiaomi Pad 5's display under our Spyder5 colorimeter, I found that the numbers corroborates my experience. This stunning display is not only capable of 100% DCI-P3, but also nearly 100% Adobe RGB. The display puts out 411.89 nits according to our measurements, which is slightly more than the 400 nits typical max brightness that Xiaomi claims in their specifications. This is definitely one amazing panel here and it's cool to see one at this price point.
The only thing that I hope can be improved to further enhance the viewing experience here is a kickstand. Obviously Xiaomi has a keyboard case for the Xiaomi Pad 5 that can prop up the display, or you can get one from a third-party case maker, but what I am talking about is a Microsoft Surface-esque kickstand that's build into the body. That would have been pretty awesome.
Solid gaming performance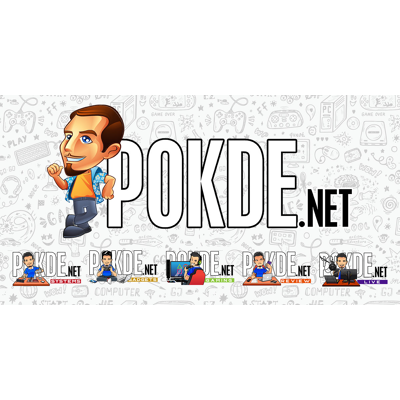 I am not a strong proponent of gaming on a tablet, but you can do that if you are comfortable. I believe the experience is probably best in games like Genshin Impact, versus fast-paced shooters like COD Mobile, but the Snapdragon 860 definitely has the chops to tackle gaming with ease. You can easily play Genshin Impact at 60FPS, although you will have to either drop some of the settings, or bear with some frame drops here and there. But it is definitely quite unwieldy, trying to game on such a huge display. Maybe a controller would improve things?
What Can be Improved
Inconsistent Software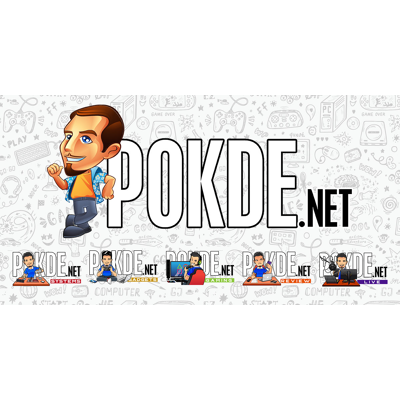 Now, I am not going to blame the entire user experience on Xiaomi. Android on tablets will always be more limited than what you can get on competing platforms, but Xiaomi also missed on a several key features that I do believe is quite important. One of them is PC Mode. Now it seems that you can install it by simply downloading an APK off a third-party app store, but I think it would have been a lot better if Xiaomi decided to bake it into the Xiaomi Pad 5 right off the bat. More on that later.
Right now, what you get is essentially a larger smartphone. The only additional feature is a popup display option that lets you sort of have a "windowed mode", but it only allows you to use one app like that. The bulk of your multi-tasking will rely on the split-screen feature, and you can only split the screen between two apps. Not exactly great use of the display.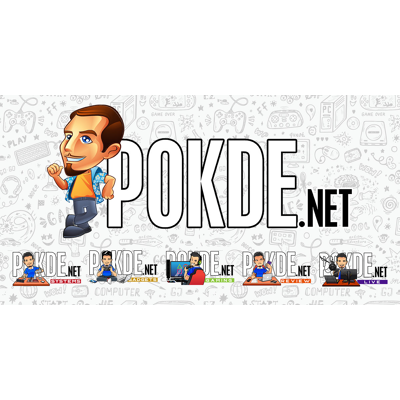 Something that I can entirely blame on Xiaomi is the inconsistencies even within the MIUI ecosystem. For example, the drop down Quick Settings menu that's accessible by pulling down from the upper right of the display. Not only do I feel that it just taking up this tiny corner while blurring out the entire screen is a total waste of the screen real estate, Xiaomi also peculiarly decided to remove the shortcut to the main Settings page.
I mean I can understand that the designers were keen on keeping the drop down menu small, putting all the toggles near your finger that pulled down the Quick Settings menu, but why did they remove the Settings shortcut? It is extremely jarring especially since I use a POCO F2 Pro as my daily driver, so I am very accustomed to the general layout of MIUI. But then I have to deal with this.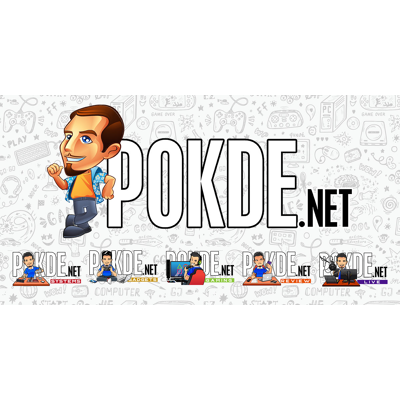 On that note about convenience, pulling down from upper right brings down the notifications. Now, this is full screen. Why? I have absolutely no idea. Probably Xiaomi wants you to read the notifications more easily? In any case, I wish Xiaomi at least provided the option to have the entire screen occupied by the quick settings, or maybe remove the blurring effect over the entire screen. There's no point to have the Quick Settings menu take up less of your screen if you are just going to blur everything else on the screen to oblivion anyway.
Other issues that I faced that may or may not be Xiaomi's fault include apps like Facebook not seeming to detect that this is a tablet, and defaulting to the smartphone view even when opened in the landscape orientation. I do believe that this an issue with Facebook rather than Xiaomi, since Spotify is able to give us the appropriate tablet UI. So yeah, the Xiaomi Pad 5, and most probably most Android tablets, are not exactly great even if your idea of productivity is essentially lurking on Facebook. Which is actually part of my job.
Poor Ergonomics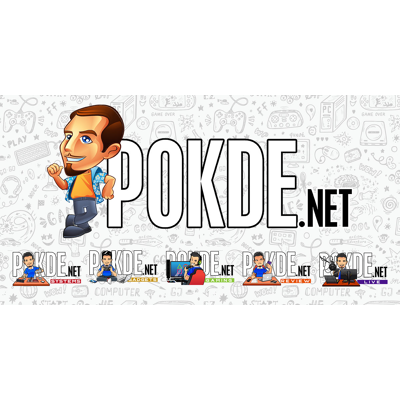 One thing that I realized as I was using the Xiaomi Pad 5 is that the Xiaomi Pad 5's frame look great but do not really feel great when you are holding on to it for extended periods. It's thinner than most smartphones out there, and the flat sides definitely do not help when you want to hold on to the Xiaomi Pad 5. The narrow bezels leaves little for you to grip on to when moving around with the tablet in your hands. I feel like this is one of those devices that you will definitely have to slap a case on to use comfortably, unless you are just that confident that your grip won't slip.
Bonus #1: PC Mode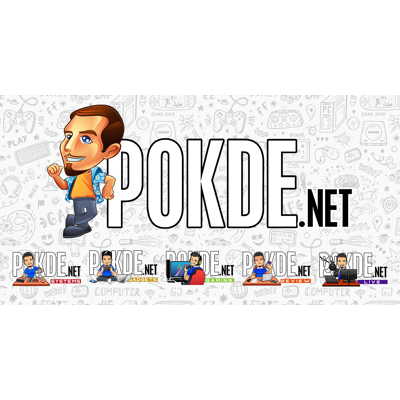 Using the Xiaomi Pad 5 in PC Mode actually feels pretty good. Instead of having to deal with an oversized UI, now the apps are just sized as they would be on a smartphone, except that you have more display real estate, letting you open more of them. There are certain apps that work with PC Mode quite well like Chrome and Notes, giving you the option to use them in a tiny window or expanding it to fullscreen view, but not all apps offer that level of support. Interestingly, even their own Mi Browser doesn't support this functionality, so there's definitely more work to be done before it is ready for prime time.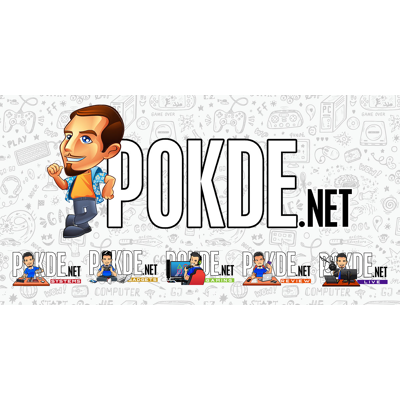 The overall UI is quite nice overall. There's the taskbar for quick switching between apps, the quick settings popup actually makes sense now, and you can also send shortcuts to either the taskbar or desktop, which is nice as the Start menu doesn't feel intuitive in the slightest bit. You can also bring up the calendar in a quick popup in the side, and it looks just like it should on a PC. A little bit more polish and I would say that this would make a strong selling point. Alas we won't be counting it as one yet, as it isn't actually a part of the package when you buy it.
Bonus #2: Xiaomi Smart Pen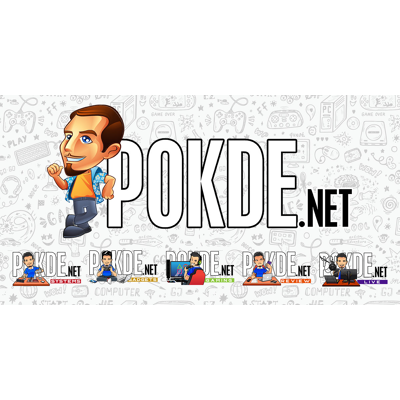 On that note, we have another thing that's not a part of the package. The Xiaomi Smart Pen that's compatible with the Xiaomi Pad 5 is going to be a separate purchase, which is a bummer. But since we received it along with the Xiaomi Pad 5 for testing, let's give it a whirl. The packaging is pretty simple, with the Smart Pen protected by a plastic sleeve and some basic documentation. You also get a replacement pen nib, which bodes well for longevity.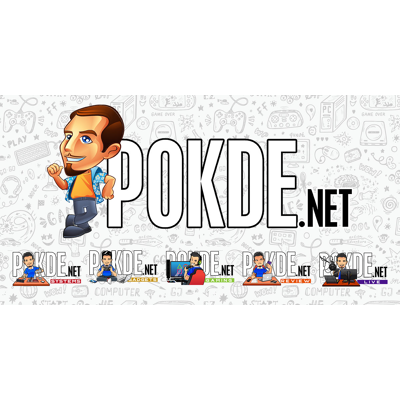 The construction of the Xiaomi Smart Pen is pretty simple. The body of it is made of plastic making it rather lightweight. Most of it is tubular with the exception of a flat side to help it attach to the side of the Xiaomi Pad 5 for charging. You get two buttons which are non-configurable: the first one is a shortcut the Notes app so you can quickly jot down what's on your mind, and the second lets you quickly take screenshots. The way it works is that you have to hold down the button as you tap the Xiaomi Pad 5's screen.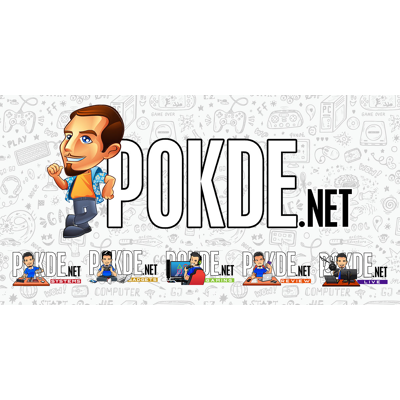 It might just be me, but I actually prefer having my thumb resting against the flat side of the Xiaomi Smart Pen, which means that I have to rotate my grip to use the buttons. Not exactly intuitive to me. Luckily the writing experience is pretty good, with the 120Hz refresh rate of the Xiaomi Pad 5 helping the overall experience.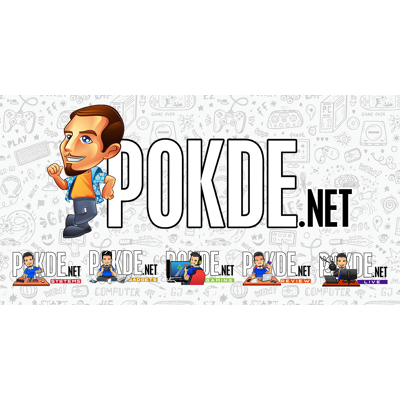 Personally, I found that the slightly grippy nature of the soft nib on the Smart Pen quite odd, since I prefer smoother pens when putting ink on paper, but my better half and colleague both enjoyed it over harder nibs, so I guess it boils down to preference. The pressure sensitivity was worked great, although extremely light strokes can be missed, which might be a bummer for those who write really lightly. Since I usually press down rather hard when I am writing, I didn't see this being an issue for me.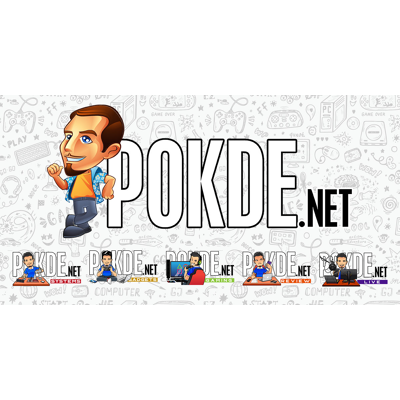 One thing that I noticed as an issue is the palm rejection. There is palm rejection, but it doesn't work 100% of the time. I had random strokes recorded where my palm was at, despite me writing on a different side of the screen. I am not sure if I am supposed to hover my arm over the screen, which I think is not exactly ergonomic, but I do hope Xiaomi improves on this area. Overall, this is quite a good stylus, especially when you consider that this is Xiaomi's first attempt at a stylus.
Conclusion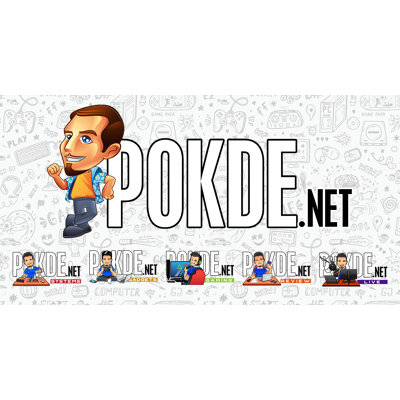 Should you get the Xiaomi Pad 5? If you are looking for a tablet for media consumption, then yes, this is definitely a great option for you. The display is great, the audio is amazing, and it is definitely a great tablet to watch movies on. If you plan on getting it for gaming, there's also plenty of performance here, although I don't find it comfortable gaming on such a huge device, unless you are willing to connect a controller to it.
But if you want a tablet for productivity as some sort of a laptop replacement, the Xiaomi Pad 5 doesn't exactly cut it. You can get the PC Mode to work, but I can't exactly recommend it as one of the features of the Xiaomi Pad 5, since you have to get it from a third-party source, rather than it being a part of the Xiaomi Pad 5. It is worth mentioning that PC Mode was released to the Mi MIX Fold as an update, so we might see it arrive on the Xiaomi Pad 5 in a similar way, but it would be irresponsible for me to recommend you getting the Xiaomi Pad 5 for a feature that may or may not be made available officially.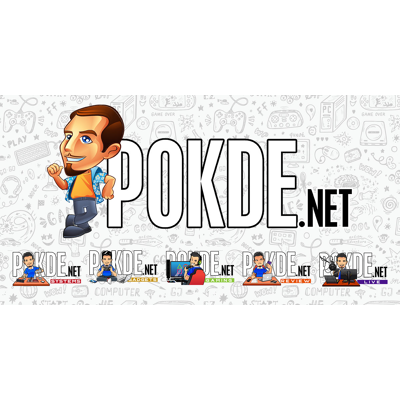 For RM1399, the Xiaomi Pad 5 is rather competitively priced. It is slightly more affordable than the fruity tablet that many would be inclined to go for, while offering double the storage, a much better display as well as audio. Obviously, the software experience will probably be heavily in the fruity tablet's favor, so it really boils down to what you want to do on your tablet. Movies and videos when on the go? Maybe a touch of gaming on the side? The Xiaomi Pad 5 is perfect for that. Work? Well, not so much. At least until PC Mode is well polished.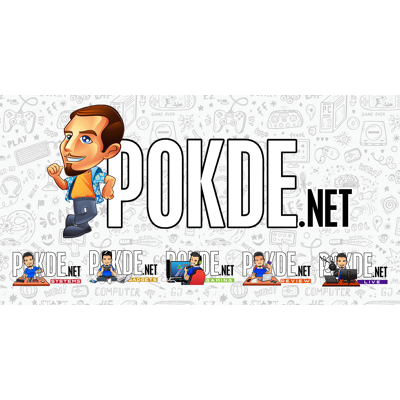 Our thanks to Xiaomi Malaysia for providing the Xiaomi Pad 5 for review.