Review
ASUS ROG Mothership GZ700 Review – For a Better Tomorrow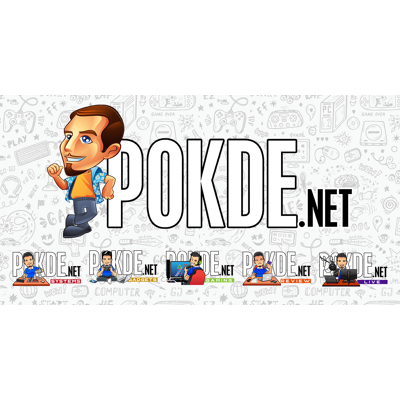 Overview
One of the most unique gaming laptops around, the ASUS ROG Mothership GZ700 redefines the gaming laptop with a major design overhaul. Is this truly the better form factor or simply a gimmick? Let's find out.
2 Years Global Warranty
(1st year with Perfect Warranty)
Positives
+ Very powerful
+ Great thermal performance
+ 144Hz, G-SYNC, fast response time, 100% sRGB
+ Versatile keyboard with per-key RGB
+ Great array of ports
+ Allows for cleaner desktop-replacement setup
+ Ultra-fast storage speed (3 x NVMe SSD in RAID 0)
Negatives
- Really heavy
- Utilizes two charging bricks
- Keyboard feels kinda flimsy
- Way too pricey
- Fans can get excruciatingly loud
- Below average battery life
ASUS ROG Mothership GZ700 Review
Unboxing the ASUS ROG Mothership GZ700
We recently did a live unboxing of the ASUS ROG Mothership GZ700 gaming laptop on PokdeLIVE, which you can find right above here. In case you're just wondering what's inside the box, here's what you'll be getting:
User guide and warranty
A special welcome note
Two 280W Power Bricks
ROG Ranger 2-in-1 Gaming Backpack
ROG Gladius gaming mouse
ROG Headset
Detachable Keyboard
The ASUS ROG Mothership GZ700 itself
Appearance
For a lot of people who first laid their eyes on the ASUS ROG Mothership GZ700, they might be wondering what exactly is going. It's an understandable sentiment given the unique nature of this gaming laptop. Not only did ASUS fit in top-tier components, it had a major design overhaul and redefined how we see a gaming laptop. To describe it in short, it's like the Microsoft Surface of gaming laptops infused with the ROG DNA.
The long description here is that while typical laptops will have its components hidden away below the keyboard, this one instead has it behind the display. One major reason for this is more efficient cooling. In traditional laptops, airflow is restricted as there's little to no room between the bottom of the machine and the surface it's placed on. Instead of making more space for airflow, they instead moved the components behind the display when it can enjoy unrestricted airflow. This is made possible today thanks to a precise CNC machining process.
The back portion of the ASUS ROG Mothership GZ700 has plenty of slits for airflow, somewhat reminiscent of the mayan patterns seen from other ROG products. Below the slits, you can see a sizable, glossy ROG logo. This is where the pop-up stand is located so it can stand on its own. Popping up the stand will also reveal additional LED lights for that added gamer bling factor. This LED light row is also where the quadruple 4W speaker array is located.
Flip it over to the other size and you'll see its 17.3-inch 144Hz Full HD Anti-glare IPS display. In case you're wondering, it does have G-SYNC but we'll talk more about that in a later section. Below the display, you have yet another ROG logo. Below that, you have more LED lights, which makes the front portion look rather lively. The only downside here is that when used with the detachable keyboard, the LED lights here are blocked from view, making it rather pointless unless you use it wirelessly or you plan on using a different keyboard.
Speaking of the detachable keyboard, the layout is near identical to the one found in the ASUS ROG Zephyrus series. They keyboard itself is situated in the bottom portion, right beside the trackpad. The trackpad also doubles as a Numpad, which can be enabled with the press of a button. There's nothing much on the upper half aside from the large, glossy ROG logo with lines strewn over it. It is possible to fold this in half with only the keyboard visible, which also reveals a hidden USB-C port. However, you it must be unfolded in order to attach it to the machine as the connector is located in the upper half portion. The keyboard can function wirelessly but keep the battery life in mind, which is indicated right beside the Page Down / End key.
As you might've guessed by now, the USB ports are located on the display side rather than keyboard side. On the left side, you have three USB-A ports, a USB-C port, a combo audio jack, a microphone jack, and an RJ45 LAN port. On the right side, you have a USB-C port, a USB-A port, a full-sized SD card reader, an HDMI port, and two proprietary charging ports. Yes, you read that right, it has two charging ports.
Overall, the ASUS ROG Mothership GZ700 is a very unique gaming laptop and offers a look unlike any other. The LED lights here and there certainly makes it suitable for the usual gamer aesthetic but for once, it's hard for me to say whether I personally like it or not. The build quality is solid for sure but with every potentially game-changing design, it can be hard to love what you see. What I can certainly say for sure is that it's a practical design choice and I would side with that over aesthetics any day.
Specifications
CPU
Intel Core i9-9980HK (8C / 16T @ up to 5 GHz)
RAM
64GB 2666MHz DDR4 (16GB x 4)
GPU
NVIDIA GeForce RTX 2080 8GB GDDR6
Storage
512GB Intel 760p NVMe PCIe SSD x 2
512GB Samsung PM981 NVMe PCIe SSD x1
RAID 0
Display
17.3″ FHD (1920 x 1080) 144Hz IPS Anti-Glare Display with G-SYNC, 3ms
Keyboard
Detachable, Wireless Per-key RGB Backlit Chiclet Keyboard, NKRO
Connectivity
Wireless:
Intel Wi-Fi 6 with Gig+ performance (802.11ax)
Bluetooth 5.0
I/O:
1 x Thunderbolt 3
1 x USB3.1 Gen2 Type-C with DisplayPort 1.4
3 x USB3.1 Gen2 Type-A
1 x USB3.1 Gen1 Type A / USB charger+
1 x HDMI 2.0
1 x RJ45 LAN
1 x SD card reader
1 x Kensington Lock
Audio
4 x 4W Speakers with SmartAMP Technology
Array Microphone
1 x 3.5mm Combo Audio Jack
1 x 3.5mm Microphone jack
Power
76Wh, 6-cell Li-Ion
2 x 280W Power Adaptor
Dimensions
410 x 320 x 29.9 mm, 4.8 kg
Performance
We've seen some really fast speeds on the CrystalDiskMark test here at Pokde.net. However, none have come close to what we see here in the ASUS ROG Mothership GZ700 gaming laptop. In case you're wondering, this is made possible with three NVMe PCIe SSD devices in RAID 0 configuration. To be precise, it's two Intel 760p SSDs and one Samsung PM981 SSD.
Over at Cinebench R15, the ASUS ROG Mothership GZ700 dethroned the previous top scorer and took the top seat. This shouldn't come off as a big surprise given that it's utilizing the Intel Core i9-9980HK.
Same thing happened in Unigine SuperPosition, as it managed to take the lead with a significant difference from the 2nd highest score.
In 3DMark's Time Spy, not only did it take the top spot, it also was the first to break the 10,000 milestone. This is an amazing feat, but also not a big surprise due to the immense firepower that it's packing.
As it is using an RTX 2080, we also had to see how it performed in the Port Royal test for ray-tracing. While it does use the same GPU as the Triton 900, we can see that the stronger CPU played a role in giving it a big lead in performance.
We tested ASUS ROG Mothership GZ700 across a good variety of notable games and we have to say that it's pretty amazing. You can't compare this directly with certain laptops as this one is only running at Full HD. Every game is set to the highest settings possible however, and it's certainly some impressive figures. It's easily strong enough to take advantage of its 144Hz refresh rate for most games.
I had my doubts with its unique design giving good temperatures if you ask me. Improvements, sure, but I wasn't expecting anything drastic. I am happy to say that my doubts are unfounded as the thermal performance is amazing, and probably the best we've seen thus far. The RTX 2080 typical runs around low to mid 70s (°C) while the Intel Core i9-9980HK runs in the high 70s to low 80s (°C). This goes across all the games we've tested after at least an hour of playing. For once, I'm seeing an i9 CPU with good running temperature in a laptop.
As for battery life, I'm sure many of you won't be surprised by this. I got about three hours with internet browsing, word processing, and light Photoshop work. It's worth noting that in this particular use case, you don't need to use both power bricks. You can just use one of them and it will work and charge the machine just fine.
User Experience
At this point, I'm sure you've gotten a good idea of how powerful the ASUS ROG Mothership GZ700 is. Powered by the Intel Core i9-9980HK and an NVIDIA GeForce RTX 2080 GPU for starters. Then we have 64GBs of DDR4 RAM (2666MHz) which consists of four 16GB sticks. Lastly, you have 1.5TB NVMe SSD storage in the form of two Intel 760p SSDs and one Samsung PM981 SSD in RAID 0 configuration. Having another storage device in the form of a 7200RPM HDD would make it more practical but it's already a solid offering.
Despite its unique design, it's still a gaming laptop. Given its size and, for the most part, weight, it's more so a desktop replacement than anything else. Weighing it at a hefty 4.8kg, this is the heaviest laptop that I've reviewed thus far. Moreover, the fact it has two power bricks makes it even tougher to bring around often. Sure, you don't need to use both for regular use but if you want to game, it definitely needs the power from the two bricks.
As I've mentioned earlier, the thermal performance is great. There's definitely a lot more airflow here compared to traditional laptop designs and the temperature proves it. There was no thermal throttling whatsoever but the fans can get excruciatingly loud. The fan speed (and noise) doesn't ramp up fast or in a sudden manner, but it gets way too loud at high speeds.
The 17.3-inch IPS display on the ASUS ROG Mothership GZ700 gaming laptop is pretty good. You get decent viewing angles, colours are bright and well-defined (100% sRGB), and the 144Hz refresh rate makes it a viable choice for competitive gamers. The hardware is definitely powerful enough that you can easily take advantage of the high refresh rate.
You can easily change the colour modes via the ROG Game Visual software. It will have a number of presets suitable for specific scenarios, and you can also adjust the colour temperature. I expected this machine to be running on 4K, or at least a resolution higher than Full HD, given the display size and power but it's still good nonetheless. Given the design, you'd think that it has touchscreen support but unfortunately, it does not.
The ASUS ROG Mothership GZ700 has a great array of ports. You have two USB-C ports (one with Thunderbolt 3 support), 4 USB-A ports (one with USB Charger+), a HDMI port, an RJ45 LAN port, a full-sized SD card reader, and both a combo audio jack and a standalone microphone jack. The USB Charger+ function is pretty great for quick charging devices, and you have some control over it via software. Some may prefer to have DisplayPort added here but frankly, you're already getting the full package right here. If you don't want to use the HDMI port, you can always opt for Thunderbolt 3 for external displays.
The keyboard is a little bit of a mixed bag for me. Given the metal chassis, it should be a solidly built keyboard but the foldable, detachable nature makes it feel flimsier than it should. Sometimes if I want to turn the laptop around, the keyboard detaches on its, which is just a slight annoyance. The keyboard itself is pretty comfortable to type on and has noticeably more travel than your standard chiclet keyboard. It doesn't make much noise either so you don't have to worry about annoying your colleagues or people around you as you type away.
Like the Zephyrus, the trackpad doubles as a Numpad, which can be enabled with the press of a button. The sensation is definitely nowhere close to a regular Numpad but it's very useful to have, especially when you're using your own mouse. If you're a fan of RGB keyboards then you're gonna love this as it has per-key RGB backlighting. This can be customized via the ROG Armoury Crate software.
I do enjoy the versatility that the overall keyboard offers; attached to the laptop, connect via USB-C, and wireless. The detachable nature of the keyboard also allows for a cleaner desktop-replacement setup. Instead of using this keyboard, you can just connect your favourite keyboard via USB and use it as you please. With typical laptops, the keyboard will get in the way but with this, you can choose to not use it and use your own instead, thus allowing you to save more space on your desk.
The Armoury Crate software is pleasing to the eyes and is easy to navigate through. In here, you can check running temperatures, customize the keyboard's per-key RGB lighting, use specific custom profiles, and more. If you're looking to overclock or run some form of "boost" mode, this is the place you need to be at. You can even add functionality by downloading more tools via the software itself. You can access the Armoury Crate either by opening the software manually or simply pressing the ROG button located above the trackpad.
For those of you who want to ensure the best, smoothest connection possible, you can take advantage of the ROG GameFirst V software. It can easily optimize your network traffic so you'll have less lags and give you an overall better online gaming experience.
On the sound department, the ASUS ROG Mothership GZ700 is capable of performing decently enough. It's kinda loud and has a fair bit of depth but it is certainly lacking severely in bass, which is understandable as it's a built-in 4W speaker array. You can use Sonic Studio III to optimize your listening experience. The audio does get muffled when the keyboard is attached, which is slightly disappointing. You're better off using your favourite pair of headphones / headset for the best audio experience.
ASUS ROG Mothership GZ700 Verdict
The ASUS ROG Mothership GZ700 is a beast among beastly gaming laptops. It's very powerful, being the top-scoring machine in our benchmark list, and the unique design proves that it's a practical design choice that will allow the machine to run cooler. With that being said, there are a number of reasons why we don't think it's quite practical.
For starters, it's really heavy at 4.8kg. Then there's the fact that you need to use two power bricks to fully harness its power. Third, there's no touchscreen support despite the design language. Lastly, we have the detachable keyboard which blocks out some RGB lights and muffles the audio from the built-in speakers.
This feels like an open beta for a more efficient gaming laptop design. Don't get me wrong, it's a great gaming laptop but this feels more like ASUS ROG giving us a glimpse of what could be possible in the future. With that, I award the ASUS ROG Mothership GZ700 gaming laptop with our Silver Pokdeward.