Review
ASUS ROG Strix Scope II 96 Wireless Review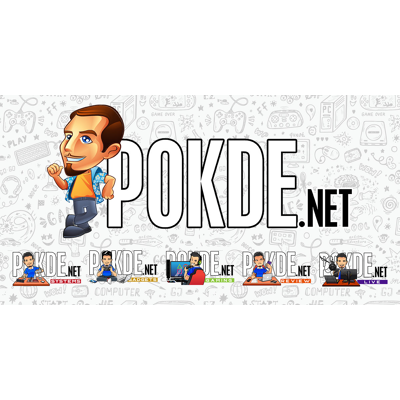 Positives
+ Very custom-friendly (hot-swappable switches, 3rd party keycaps, etc.)
+ Already great right out of the box (minimal wobbling, satisfying keypresses, etc.)
+ Doubleshot PBT keycaps feel good, enhances RGB lighting
+ 96% layout is a godsend
+ ROG NX Snow is one of the best linear switches around
+ Can detect up to 25 keypresses at once
+ Tri-connectivity is a blessing to have
+ Class-leading battery life
Negatives
- Only a single layer of programmability for its keys
- Armoury Crate software is still a pain to use
- Keycaps aren't standardized for every region, some get ABS, others get PBT
- Recessed USB-C port limits the USB cables that can be used
Unboxing the ASUS ROG Strix Scope II 96 Wireless
Starting off our ASUS ROG Strix Scope II 96 Wireless review with the unboxing, it comes in a long box with the brand's signature white and purple colour scheme. The design itself is minimalistic and straightforward. Inside the box, you can find the following items:
Wrist rest
2M USB cable (braided)
2-in-1 ROG Keycap Puller and Keyswitch Removal tool
ROG Omni receiver
USB extender
ROG-themed spacebar keycap
USB-C to USB-A cable
ROG stickers
Documentations
The ASUS ROG Strix Scope II 96 Wireless keyboard itself
Specifications
Body Material:
Aluminum top plate with plastic frame
Form factor:
96%
RGB:
Yes, AURA Sync
Keycap:
ROG PBT doubleshot keycaps
USB report rate:
1000Hz
Switch Type:
ROG NX Snow (Linear)
KRO:
N-key rollover with anti-ghosting
Anti-ghosting:
Yes
Connectivity:
USB 2.0 (Type-C to Type-A)
ROG SpeedNova via ROG Omni Receiver (RF 2.4GHz)
Bluetooth 5.1
Memory:
Yes, up to 6 profiles, including up to 5 custom schemes
Cable:
2m braided cable, detachable, USB
Dimensions
377 x 131 x 40 mm, 1012g
The Good
There are a good number of reasons to consider the ASUS ROG Strix Scope II 96 Wireless. For starters, it's very custom-friendly. There's no denying the hype for custom mechanical keyboard but wireless options, particularly the 2.4GHz kind, are few and far in between. The switches are hot-swappable, using north-facing 5 pin connectors, while the cross-shaped stem opens up a whole bunch of options for aftermarket keycaps. You could easily redo it to a completely new look while still retaining its key features.
If you decide not to customize it, it's fine but it's already pretty good right out of the box. It has a metal top plate with a plastic chassis underneath, both clad in black. You also get medium height ROG doubleshot PBT keycaps with shorter stems for reduced wobble, and they certainly don't feel hollow and cheap. Of course, RGB lighting manages to shine through with ease, giving you a treat for the eyes. It also comes with 5 strips of anti-slip rubber along with flip-out feet to make sure it stays in place and give a better typing angle.
The 96% layout is the best one you can get if you don't want to make big sacrifices but still want a compact keyboard. After all, it's only 1cm wider than your standard 80% keyboard while retaining most of a full-form's functionality. It even makes smart use of its size with the multifunctional ROG button, swapping out the function of the roller to control volume, brightness, media, and more. Sure, it's more cramped than a full-sized one, especially the arrow keys' positions, but it's still within reasonable levels. You just need a bit of time to get used to it.
Typing on this feels made me realize how much more refined it is compared to older ASUS mechanical keyboards. For starters, the new ROG NX Snow switches have a similar actuation force and point as the ROG NX Red, at 45g and 1.8mm respectively, but features a pre-lubed and walled stem design. Then you have pre-lubed stabilizers, which you need to be extra careful as it's rather unique, making it hard to replace. Combined together with the sound-dampening foams with switch dampening pads and you get a wobble-free, smooth typing experience with that signature thocky sound profile that everyone loves.
For our KRO test, we managed to get 25 keys detected at once via Aqua's Keytest. Realistically, you'd only be pressing about 3 to 4 keys simultaneously at most so this figure is certainly overkill for most users. In other words, don't worry about the NKRO, you'll have more than enough for you to use.
There are 3 different ways for you to use the ASUS ROG Strix Scope II 96 Wireless; USB, 2.4GHz wireless via the ROG OMNI receiver, and Bluetooth 5.2. This gives you versatility in how you want to use the keyboard, as you can easily connect it to smartphones and tablets if you wish. While you won't be able to tell the difference with USB and 2.4GHz wireless, you may occasionally face a small bit of delays with Bluetooth, but that's just limitations with the technology. Whenever you're not using the 2.4GHz connection, you can easily store the dongle in the magnetic storage hole in the rear.
One major strength this keyboard has is its battery life, which is noticeably longer than the older ROG Claymore II. With RGB off, it's said that you can get over 1,500 hours with RGB off in both types of wireless connections. Even after two weeks of use (12 hours each day), battery was still at 80% so I'm inclined to believe it's true. With RGB on at 50%, it took me 9 days (12 hours of use each day) before I had to charge it. I would have liked to test this more but if I kept doing this, the review will take too long to publish, and that alone says a lot about its battery life.
You can easily check the battery life by holding the Fn and minus key together, which will make the row of number keys light up.
The Bad
As good as the ASUS ROG Strix Scope II 96 Wireless is, it has its fair share of drawbacks. For starters, while most gaming keyboards offer multiple layers of programmability for their keys, this one only has one. While it does have a number of secondary keybinds available as presets via the Fn key, these can't be changed. This isn't really an issue given its 96% layout, as you would have far more keys to make use of but if you've grown accustomed to it, especially for different types of games and apps, it can be frustrating to use.
Then we have the Armoury Crate software, which certainly needs improvements. Being bombarded with updates before you can even customize anything is kind of annoying. Like most of my ROG peripherals, I tend to only update it once, and then proceed to never use the software ever again. In this specific case, you only really need to use if you're pairing the ROG OMNI receiver with other products, for firmware updates, and to properly customize it at least once. If you have already got your settings done, you can afford to skip using it afterwards.
While this isn't an issue with the unit that we have, it's at least worth pointing out. Not all regions will be getting the doubleshot PBT keycaps as they will instead get the UV-coated ABS keycaps instead. While we can't comment on the quality since we have yet to touch it, the nature of ABS keycaps will see it degrade overtime regardless of whatever coating is applied to it, resulting in that greasy shine. Like what we mentioned earlier however, finding aftermarket keycaps for this is easy, so don't worry too much about it.
Lastly, and this is a rather small issue depending on your use case, is the USB-C port. If you look closely, the USB port itself is a little recessed inside the cutout, and this was the case right out of the box. If you stick to its original cable, you would have no issues but if you want to use your own cable, you will need to find one with a smaller body on the USB-C connector. Otherwise, you might risk having a loose or improper connection.
You know what would be a good device to pair this keyboard with? The ROG ALLY. Check out our review of it by clicking right here.
ASUS ROG Strix Scope II 96 Wireless Verdict
The ASUS ROG Strix Scope II 96 Wireless is one of the best wireless mechanical keyboards you can get if you choose to not go the custom route. The 96% form factor give you the full keyboard experience in a more compact body, and the difference is noticeable. If you wanted something smaller, then the ROG Azoth would be the obvious choice, but that one doesn't come with the NX Snow switches, at least not for now. Just keep in mind that it's priced at RM780, which isn't cheap, but we believe it's fairly priced.
At the end of our ASUS ROG Strix Scope II 96 Wireless review, I award this mechanical keyboard with our coveted Gold Pokdeward.
Big thanks to ASUS Malaysia for sending us this gaming mouse for the purpose of this review.