Review
ASUS ROG Zephyrus S GX701 Review – RTX 2080 Max-Q Is A Good Step Forward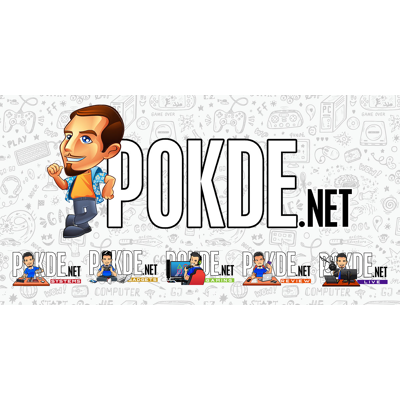 Overview
The ASUS ROG Zephyrus S GX701 is a major upgrade in the GPU department and even addressed some issues from the 15-inch version. Would this be enough to justify its asking price? That's what we're about to find out.
2 Years Global Warranty
(1st year with Perfect Warranty)
Positives
+ Powerful machine in a slim chassis
+ Per-key RGB keyboard is an eye-candy
+ High-speed, large storage (1TB PCIe G3X4 NVMe SSD)
+ 24GB DDR4 RAM (16GB + 8GB soldered)
+ Fan noise not as loud as 15-inch variant
+ 17.3" display with 144Hz refresh rate and G-Sync
+ Bigger battery compared to previous Zephyrus S
+ Decent array of ports
+ Supports PD charging via USB-C
+ GC21 webcam is pretty good
Negatives
- Surprisingly heavy
- CPU temperature could be better
- Same awkward keyboard placement
- No SD card reader and LAN port
- Pricey
- Fingerprint magnet
- Limited storage upgrade options
- Average battery life
Unboxing the ASUS ROG Zephyrus S GX701
Inside the box for the ASUS ROG Zephyrus S GX701 with the NVIDIA GeForce RTX 2080 Max-Q GPU, you are expected to get the following items:
Power brick
Power cable
User guide
Warranty card
ROG GC21 webcam
ROG mechanical sculpture
ASUS ROG Gladius II gaming mouse
ASUS ROG backpack
The laptop itself
Appearance
Look at the ASUS ROG Zephyrus S GX701 gaming laptop and chances are that you'd mistaken it for an older model. This one looks more like the original Zephyrus GX501 rather than the more recent Zephyrus S.  It is clad in metallic black with bronze accents here and there. You can see the ROG logo at the back here and it's looking right at home on the laptop. It is a bit of a fingerprint magnet, so its best to have a microfiber cloth around just in case.
Upon lifting the hood, you will be greeted with a sizeable 17.3-inch Full HD 144Hz Pantone Validated display and a chiclet keyboard with per-key RGB lighting and Aura Sync. The keyboard itself is just like the usual Zephyrus style, with it being position on the lower part, and a trackpad / numpad hybrid right beside it. Right above the keyboard, there is a big, empty space with the ROG logo on it. In case you're wondering, this is where the speakers are located. Interestingly, there appears to be what looks like a scroll wheel right above the F1 button. Turns out, this is actually a volume rocker. The placement seems a bit odd but it is still great to have nonetheless.
On the left side, you have an air vent, the proprietary charging port, an HDMI port, a USB-A port port, a USB-C port, and the combo audio jack. On the right side, you have a Kensington Lock, another air vent, a USB-C port, and two USB-A ports. The 15.6-inch Zephyrus S which we reviewed before has the HDMI port and Kensington Lock located on the back instead. Given the bigger size of this one, they were able to easily accommodate all the ports on the sides.
There's nothing much on the bottom here and it looks pretty clean and flat. You have the ROG logo, some product info stickers, a couple of air vent slits on the left and right sides, and rubber stands.
On the back here, you can see a couple of air vents and the Zephyrus logo in bronze accents. Yes, it doesn't have any ports on the back, which makes it resemble more like the original Zephyrus GX501, albeit bigger.
Overall, the ASUS ROG Zephyrus S GX701 gaming laptop is, just like its predecessors, a sleek and sexy machine with a solid build. The design practically oozes a premium aura especially at touch. I'm still not a fan of the keyboard placement as there's no place to comfortably rest your wrists on. For the sake of comfort, you should get a wrist rest, even if its a cheap one, if you're gonna be using this for long hours. Surprisingly, it is noticeably heavier than it looks at about 2.7kg.
Specifications
CPU
Intel Core i7-8750H (6C / 12T @ up to 4.1 GHz), 9M Cache, 45W TDP, 14nm
RAM
16GB 2666MHz DDR4 + 8GB Soldered Onboard RAM
GPU
NVIDIA GeForce RTX 2080 Max-Q 8GB GDDR6
Storage
1TB PCIe G3X4 NVMe SSD
Display
17.3″ FHD (1920 X 1080) 144Hz Anti-Glare IPS Wide View Pantone Validated display with G-Sync (3ms response, 100% sRGB)
Keyboard
Chiclet Keyboard with NKRO, Per-Key RGB and Aura Sync
Connectivity
Wireless:
Intel 802.11ac (2×2) Gigabit Wi-Fi
Bluetooth 5.0
ROG RangeBoost
I/O:
2 x Type-A USB 3.1 Gen1
1 x Type-A USB 3.1 Gen2
1 x Type-C Gen 1
1 x Type-C Gen 2 with DisplayPort 1.4 and Power Delivery
1 x HDMI 2.0b
1 x Kensington Lock
1 x Proprietary Charging Port
Audio
2 x 2.5W Speakers with SmartAMP technology
1 x Combo Audio Jack
Array Microphones
Power
76Whr 4-cell Li-Ion Battery
Dimensions
399 x 272 x 18.7 mm (W x D x H)
Weight
2.7kg
Performance
As usual with our benchmark suite, we first ran CrystalDiskMark. As seen in the specifications, the ASUS ROG Zephyrus S GX701 gaming laptop utilizes a 1TB PCIe G3X4 NVMe SSD, and based on the speeds we got, everything checks out. Not only do you have a good amount of storage space, it will be a pretty speedy one to boot. Just keep in mind that it's the only storage drive (not accounting RAM for obvious reasons), so make sure to not stress it out too much or you may face a short SSD lifespan.
On Cinebench R15, we did things slightly different than usual. We made sure to account for both single core and multi core operations as well. In the OpenGL test, it ran smoothly without any problems. It's worth nothing that before we updated to GeForce Driver 491.35, the OpenGL score was at the low 90s. The CPU test showed great scores from the Intel Core i7-8750H. While the single core one took pretty long to finish, it does give you a good idea as to how beneficial the CPU is as a whole.
On Unigine Heaven Benchmark 4.0 with the Extreme preset, it essentially breezed through the test. Such high settings and it managed to gain an average FPS of 118 and close to 3000 in score. It's a good indication that the ASUS ROG Zephyrus S GX701 gaming laptop is packing a lot of firepower, if the specifications didn't make you aware of that yet.
The Unigine Superposition is one of the more resource-intensive benchmarks out there right now. For the 4K Optimized test, it gained a score of 6687, which places this laptop somewhere in the #1200-ish rank in the leaderboard (most in the leaderboard utilized custom desktop PC). It had an average of 50 FPS, which is actually pretty good for a laptop given how tough the test is.
In 3DMark, we ran two tests to give people an idea of its performance in general, as well as in ray-tracing. It managed a score of 7,250 on Time Spy, and 4,427 on Port Royal (ray tracing). In Time Spy, it does run smoothly in most parts but there were noticeable frame drops in certain parts. For Port Royal, it wasn't buttery-smooth but that's a given due to how resource-intensive ray-tracing is It's not the best scores around but it's still a good indication that the ASUS ROG Zephyrus S GX701 is packing quite a bit of firepower inside.
As for our games benchmark, let's start things off with Assassin's Creed Odyssey. We ran the game at the highest settings possible, and it got an average of 41 FPS. The CPU temperature is rather high, and thermal throttling is noticeably present. GPU also ran rather hot but it's still at pretty good temperature. This is no surprise given the complexity and visuals of the game itself. Best to dial down the settings a bit for a better, smoother gaming experience.
On Battlefield V, we tested it out with both DXR enabled and disabled at the highest settings possible. With DXR off, it performed admirably and smoothly for most parts of the game, averaging about 105 FPS. With DXR on, it was still pretty good but of course, noticeably lower than before, with an average of 73 FPS. While thermal throttling is present for the CPU, it wasn't nearly as bad compared to Assassin's Creed Odyssey, which was mostly throttling. GPU was running at very safe temperatures.
Dauntless is one of the most resource-intensive MMORPGs out there right now and we thought it was fitting for it to be used to test the machine out. At the highest settings, it got an average of 61.7 FPS. Personally, we feel like this is more of a optimization issue and with future updates, we do believe it should be able to reach higher framerates. Just like Battlefield V, the CPU temperature is high but thermal throttling doesn't occur often according to HWInfo. GPU temperature here is also pretty good.
In Far Cry 5 at its highest settings, it had an average of 67 FPS. The game ran smoothly throughout, with some occasional drops in frames from time to time. There was minor thermal throttling for the CPU due to the high temperature but it still ran pretty good overall, especially for GPU.
In Rainbow Six Siege, the ASUS ROG Zephyrus S GX701 gaming laptop essentially mowed through the game with ease on the highest settings. It had a whopping average of 167.4 FPS overall, and the running temperatures were pretty good. There was no thermal throttling when running this game.
Lastly, we had Shadow of the Tomb Raider on its highest settings with the ray tracing shadows enabled and disabled. With ray tracing off, it had a good average of 84 FPS and was pretty smooth. With ray tracing on, it dropped to 51 FPS on average. Gaming without ray tracing for an overall smooth experience for now would be the better option. I'm happy to report that the running temperatures for both CPU and GPU is good with no thermal throttling present.
The ASUS ROG Zephyrus S GX701 gaming laptop performed admirably across all tests. While running temperatures could be better, particularly for the CPU, it's at a decent level and it does prove to have quite a bit of firepower inside.
If you think that the GPU here is a bit weak compared to other RTX 2080 GPUs, do keep in mind that this is the Max-Q version. A standard mobile RTX 2080 GPU has a clock speed of 1,515MHz and a boost clock of 1,710MHz, while the RTX 2080 Max-Q has a base clock of 735Mhz and a boost of 1,095MHz. Despite that, it is still a very powerful GPU and since this laptop only has a Full HD resolution display, it should easily be able to keep up with essentially all the games and tasks you need to run on it.
User Experience
The ASUS ROG Zephyrus S GX701 gaming laptop is indeed a powerful machine. After all, look at the specifications. It's powered by the Intel Core i7-8750H, a GeForce RTX 2080 Max-Q, and has a total of 24 GBs of DDR4 RAM (16GB + 8GB soldered-on). Together with its Full HD 144 Hz display with G-Sync, even the most competitive of gamers will have a great time with this laptop. Since it's only up to Full HD resolution, you can easily crank up some of the settings or enjoy the high framerates which you can truly benefit from thanks to the high refresh rate.
In terms of storage, you get a speedy 1TB PCIe G3X4 NVMe SSD, and the benchmark score shows that it's a pretty good one. While it won't be as fast a two similar drives in RAID 0 configuration, realistically, it's already blazing fast on its own. To my understanding, there are only two M.2 slots for storage and there is no 2.5″ HDD bay due to the increase in battery capacity for this laptop. Meaning here that upgrade options are a bit limited but that's a price you have to pay for a slim laptop.
For running temperatures, the GPU ran perfectly fine but the CPU was kinda hot. You will definitely to give the fan speed some boost for a better overall experience. Thermal throttling isn't particularly bad here, except with Assassin's Creed Odyssey, but those were being run in very high settings. Lower it down a bit and increasing the fan speed will result in an overall better gaming experience. I'm also pleased to know that the fans here aren't as erratic as the 15-inch Zephyrus S, and the noise is also still bearable at its loudest. This is what I call "improvement". As seen in the picture above, the laptop does have a bit of a lift for optimum airflow.
When I first laid my eyes on the display, I legitimately thought it was a 15.6-inch display. It took me a bit of time to realize that it's actually a bigger 17.3-inch display. The overall design made me feel like it was the same old Zephyrus but with upgraded internal hardware. The colours and contrast are great and not oversaturated, viewing angles are good, and the 144Hz refresh rate makes fast-paced gaming enjoyable. While 4K may be strenuous for the hardware, part of me wishes that this would utilize a 1440p display instead.
Just like the 15-inch Zephyrus S, the ASUS ROG Zephyrus S GX701 gaming laptop has a decent array of ports and should not leave you wanting a hub of sorts for more. This one lacks an RJ45 LAN port and a card reader so if you do need these, you will need to get USB adapters for them.
Like with most of the other Zephyrus laptops, the keyboard is positioned towards the bottom with the trackpad / numpad combo right beside it. Unlike the previous ones with 4-Zone RGB, this one actually has per-key RGB lighting which you can further customize to your liking. The keyboard itself feels a little cramped but comfortable enough to type on, with me getting about roughly 90% of my usual typing speed. As always however, it does leave my wrist feeling rather awkward as it has nothing to rest on. A wrist rest is necessary if you plan on using this for long hours.
I still feel like they should use the same layout as their other ROG laptops or even the Zephyrus M. It would make for a more comfortable experience overall, even when gaming. This way, they could even implement the trackpad / numpad combo in a similar fashion to the ASUS NumberPad as seen on the ZenBook 14 UX433. Understandably, this may come at the cost of speaker placement but I'm sure there's a big number of people who would rather use their own headsets / headphones / speakers rather than the built-in one.
It's worth noting that above the F1 button, there is a scroll wheel-esque mechanism which serves as a volume rocker. While it is indeed a convenient thing to have, we did have worries about it coming in contact with the display when the lid is placed down. At least from what we noticed, we didn't notice it leaving any type of marks on our display but it's something worth taking a look at in case another unit may have it bulging out a bit more than usual.
Interestingly, the ASUS ROG Zephyrus S G701 gaming laptop comes with the ASUS ROG GC21 webcam. Because of that, we decided to make a quick test video to show what this USB plug-and-play webcam is capable of. While video quality isn't exactly the best, I personally feel it's good enough and would make a great webcam for streamers provided they have good lighting. The built-in microphone is surprisingly good, but it is a little over-sensitive.
Like with the recent ROG machines, the ASUS ROG Zephyrus S GX701 gaming laptop comes with the Armoury Crate software. It has an eye-catching design and is easy to navigate around. In here, you can check running temperatures, customize the keyboard's per-key RGB lighting, use specific custom profiles, and more. If you're looking to overclock or run some form of "boost" mode, this is the place you need to be at. You can even add functionality by downloading more tools via the software itself. You can access the Armoury Crate either by opening the software manually or simply pressing the ROG button located above the trackpad / numpad.
As for battery life, this one does have a bigger battery capacity compared to the 15.6-inch Zephyrus S but it's worth noting that the ASUS ROG Zephyrus S GX701 has a bigger screen. At 50% brightness, you can expect roughly 3 hours, most of the time slightly less, of use per full-charge. If you want to get a longer battery life with this, there is a way and it's pretty portable too.
We have the ASUS ZenPower Pro PD, which is capable of charging the ASUS ROG Zephyrus S GX701 gaming laptop via USB-C. All you have to do is use the USB-C to USB-C cable to connect the powerbank to the laptop. Yes, the same port used to charge the powerbank is the one you need to use in order to charge the laptop as it's the only port that can supply enough power for PD charging. The USB-C port to use on the laptop for PD charging is the one the left side (same side as the combo audio jack).
When connecting the powerbank to the ASUS ROG Zephyrus S GX701, the display will show PD charging, acknowledging that it is indeed being charged via the powerbank. I started to charge at 4% battery life, with the laptop on idle but with the display on at 50% brightness. After roughly 30 minutes, it went from 5% to 14% battery life but the powerbank stopped charging.
For a second there, I thought the powerbank ran out of juice but there was still two LED dots out of the four still lighted up. Meaning that it still has anywhere between 25% to 50% juice left. However, the ZenPower Pro PD was very hot. This may be due to a safety feature being activated to avoid further temperature increase and prevent potential damage. Since this was when the laptop wasn't being used, I surmised that with PD-charging on this laptop, it would most likely delay the battery from dying rather than be a portable plug-in power solution.
The ZenPower Pro PD does come with a USB-C to charging port adapter but neither of those worked with the ASUS ROG Zephyrus S GX701 so we couldn't test that one out. However, this doesn't mean that the powerbank is useless. In fact, I see it being a lot more useful for more energy-efficient laptops, like ZenBook or VivoBook lineup instead.
On the sound department, the ASUS ROG Zephyrus S GX701 gaming laptop is still as wholesome as the 15.6-inch variant which we reviewed before. Given the placement of the speakers, it feels like the audio is focused on you when you're using it, which is great. Of course, the best would still be to use a good headset / headphone but it's still good to have nonetheless.
Overall, the ASUS ROG Zephyrus S GX701 gaming laptop does feel like a step forward from the 15-inch version, but some of the issues faced in that version is still present in this one, like the keyboard for example. I do acknowledge the improvements made on this machine however, like the erratic fan and the loud fan noise so if you asked me, the GX701 would be the better choice if you can afford its asking price and have no problems with the weight.
ASUS ROG Zephyrus S GX701 Verdict
The ASUS ROG Zephyrus S GX701 gaming laptop is a powerful machine and it's still surprising how they managed to pack so much in a slim chassis. There's plenty of memory and power that should easily satisfy most gamers and enthusiasts out there. However, it does have it fair share of drawbacks. The keyboard still feels awkward to use, CPU heats up a bit, and it's surprisingly heavy.
It is still better than the 15-inch version that was released earlier and the per-key RGB lighting for the keyboard is an eye candy. While I can say that plenty of people would be happy with this laptop, the hefty asking price may lead to people wanting a bit more out of it. With that being said, I award the ASUS ROG Zephyrus S GX701 gaming laptop with our Silver Pokdeward.