Review
BlackBerry KEY 2 Review – After 2 months of intensive usage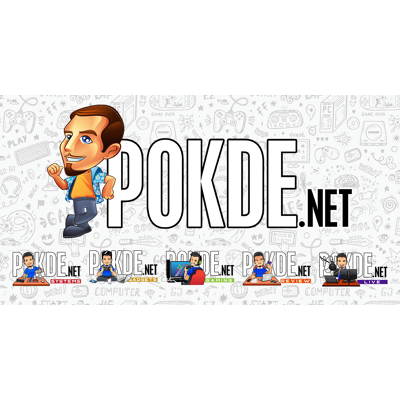 Positives
+ Solid build quality
+ Beautiful and crisp display
+ Rear grip prevents the device from slipping
+ Awesome battery life
Negatives
- Physical keyboard layout just doesn't belong in 2018
- Sub-par camera performance
- Unnecessary shortcut buttons that just clutter up the experience
- Weird display ratio for a 2018 device
Introduction
I know.. I know.. It's been ages since you last heard about the brand. In fact, the last time I myself used one, Pokde.net was not even established yet. So when BlackBerry invited us to their BlackBerry KEY 2 launch event, my curiosity ensued and I told myself, I had to give it a shot at least. The internet was going nuts on its first impressions and BlackBerry got hit pretty hard for the pricing, so I'm not going to dig down that part any further. Instead, I told myself, let's get familiar with the device first and see how our trip down the memory lane actually goes about. I use WhatsApp very extensively, so it wasn't hard to force myself into using the device. Except, I kept on convincing myself that I'll port the WhatsApp later and was carrying the device with me without any purpose until then. So, 5 days later, I finally built the courage and took the plunge into the dark abyss that I have no idea will lead to which end.
Unboxing the BlackBerry KEY 2
Here's an unboxing video that we made for your viewing pleasure instead. Why not, right?
Appearance
Let's take a tour around the device first, shall we? On the front facade, we have the obvious full blown hardware QWERTY keyboard which probably is the only reason you are reading this review right now, but we shall elaborate that later on in the User Experience section. The spacebar doubles as a fingerprint sensor which I really love! It's very elegantly done, and works flawlessly. I'll get to that later on too.
Right above the keyboard, we have the display which is a 4.5″ IPS display that will give you plenty of mixed feelings. Embedded within, right at the top of this is the earpiece speaker sandwiched in between the front facing camera and the ambient light sensor that is located next to the staus LED. The camera itself is a 8MP fixed focus that uses LCD flash and records at 1080p at 30fps. The precision around this is remarkable, to be honest. The glass cut out around the earpiece is just perfect. The Gorilla Glass definitely helps in the added protection. So far, so good.
The body itself is made of Series 7 Aluminium alloy frame and I won't lie, I really love how solid the build of this device is! Moving to the back of the BlackBerry KEY 2, things get rather interesting. It has a unique diamond textured non-slip grip back that not only looks elegant, but really works! At the top of this is BlackBerry's first ever dual camera setup together with a dual tone LED flash. The main camera is a 12MP with a 79.3° field of view, 1.28um dedicated sensor and f/1.8 aperture and Dual PDAF. The second camera is also a 12MP but with a 50° field of view and a smaller 1.0um sensor dan f/2.6 aperture and single PDAF.
Slightly below the camera, centered to the body of the device, the BlackBerry emblem graces the back reminding you that you are reviving the yesteryears today.
Moving to the right side of the device, you will be presented with the volume rocker at the top most, followed by the power button has a jagged surface to differentiate it with the next one, which is the BlackBerry Convenience Key. These buttons are pretty elegantly designed as you can see the chamfered sides around it. These chamfered sides are also visible around the entire device, so BlackBerry certainly didn't cheap out on the design process of the BlackBerry KEY 2.
At the top of the device, the 3.5mm socket sits gracefully at the edge with a secondary microphone accompanying it for stereo recordings and noise cancellation during calls. I'm not sure if this is the best position for this, but the fact that it's still there is all that matters to me I guess.
On the other side, is the SIM slot where it houses the combo tray so you can choose between dual-SIM setup or combining one SIM with a MicroSD card.
At the bottom, on the left side is the main microphone, followed by the newly adopted USB Type-C and right at the other end is the main speaker for all audio output.
Specifications
CPU/Chipset:
Qualcomm Snapdragon 660, Kryo 260 Octa-Core (2.2GHz x 4 + 1.8GHz x 4)
GPU:
Adreno 512
RAM:
6GB
Display:
4.5″ IPS LCD (1620 x 1080), 24-bit colour depth, 433ppi, 3:2 aspect ratio
Storage:
64GB (expandable via microSD up to 256GB)
Camera:
Main Camera(s)
Dual Camera 12M+12M with Dual Tone LED Flash, HDR, 4K video recording at 30 fps, Scan, Private Capture
Main Camera: 12MP FoV 79.3°, 1.28um, f/1.8, Dual Phase Detection Auto Focus (Dual PDAF)
Secondary Camera: 12MP FoV 50°, 1.0um,  f/2.6, Phase Detection Auto Focus (PDAF)
Front Camera
8MP Fixed Focus, Selfie flash using LCD, 1080p video recording at 30 fps
OS:
Stock Android OS 8.1 Oreo
Connectivity:
Wi-Fi 802.11 a/b/g/n/ac (2.4 GHz and 5 GHz)
Bluetooth 5.0 LE (Low Energy)
LTE-FDD: Band 1, 2, 3, 4, 5, 7, 8, 12, 13, 17, 19, 20, 26, 28, 32 (2100/1900/1800/1700/850/2600/900/700/700/700/850/800/850/700/1500)
LTE-TD: Band 38, 39, 40, 41 (2600/1900/2300/2500)
Dual SIM mechanism: DSDS and both SIM can be standby on 4g
NFC
SIM:
Combo SIM (Dual Nano-SIM / Single Nano-SIM + Micro SD)
Battery:
Li-ion 3500mAh (non-removable) Qualcomm QuickCharge 3.0 Supported
Dimensions:
151.4 x 71.8 x 8.5 mm
Weight:
168 g
Performance
So we are pretty clear now that the BlackBerry KEY 2 definitely has a beautiful outlook. Can good looks satisfy performance? Under the hood, we have a Qualcomm Snapdragon 660 coupled to the Adreno 512 GPU, assisted by 6GB of hard cold RAMs. Given the fact that it has a rather odd display ratio and results in less than FHD resolution, I expect the performance to be competitive. So let's see.
First up, we have Antutu v7 for the charts. This is rather mixed feeling that we have here. Sandwiched between two Snapdragon 636 devices, the BlackBerry KEY 2 sips right under the Xiaomi Mi A2 that uses the same SoC under its hood.
Next, we put the CPU to test. As you can see, the multi core performance is pretty remarkable. After all, we have 4 performance cores clocked at 2.2GHz and another 4 cores clocked at 1.8GHz for efficiency. On Geekbench, anything above 5000 for multi core performance delivers pretty good outcome in terms of the performance actually.
Next up, we have the 3DMark that pushes the CPU and GPU measuring performance with Vulkan and OpenGL ES. It seems like the BlackBerry KEY 2 did well here. At least it's approaching the Snapdragon 821 class performance which is a good news.
Now there is only one thing I need this device to do well, and that is productivity. It's BlackBerry after all and productivity is highly expected from it. However, looking at the charts, things are not really looking very impressive as it loses even to the Snapdragon 625 which is a couple of generations older. These are synthetic tests, a visual aid for us to gauge where they stand but the real world experience can often times differ. Still, I had better expectations and this is not looking good.
Finally, the most anticipated test for the BlackBerry KEY 2, the PCMark Work 2.0 Battery Life. BlackBerry has always been known to have excellent battery life and the BlackBerry KEY 2 is no exception here. Scoring 557 for a 3500 mAh battery capacity is actually downright insanely awesome! I can definitely vouch for this after using the device for over 2 months! If there is one thing to die for in the BlackBerry KEY 2, it has to be the battery life!
You might be asking why am I comparing it with some of the more powerful devices here, right? Don't get me wrong. If we're going to put a competition here, we can choose to either fight only similar specification devices, or compare it with the devices that belong in almost the same value of the device. The BlackBerry KEY 2 is priced pretty high and if I'm spending that much, I am not going to be gentle with it, right? Now, here comes the brutality.
User Experience
Dear BlackBerry, let's talk! You want to bring back the BlackBerry to the palms of the end users? Then listen carefully to this. You're doing it wrong and the BlackBerry KEY 2 is not something that the millenials are just going to jump ship to. So let me highlight each and every experience here because I myself, being a BlackBerry user before, had intense fear before giving myself in to try out the device, let alone someone who has never even owned one before. The one thing everyone wants to know about is the keyboard, so let me cut the nonsense and get straight to the point here.
Let's have a look at the BlackBerry KEY 2 keyboard first. This layout has been used by BlackBerry for ages actually. It's not something that is new. The only problem is, that it doesn't work anymore in 2018. Even after 2 months of continuous usage, I still couldn't get used to it and these just need to change already.
For starters, the Shift key is next to the spacebar, and the Alt key is next to the Z key. You're starting to see the problem now? For ages, we have been conditioned to have the Shift key on the left side and the Alt key next to the spacebar. This is the same across any devices that we own and changing this is extremely hard, near impossible for me. These two have to interchange. Period.
Next, the numbers. Just look at that arrangement. When you are speed typing, getting into the numbers gets very confusing and tedious. This layout might seem useful back in the days, but we have evolved. Typing on the smartphone is the most essential feature and people are NOT going to change their behavior just because of one device. Even the symbols are cluttered and extremely hard to get used to. If you are carrying two devices and the other not being a BlackBerry? Good luck maintaining two brains. Sure, you can use the symbol button to activate the on-screen keyboard – which takes space of the already small display, apart from the fact that it then beats the purpose of having the physical keyboard in the first place.
Now, what would be an ideal keyboard? I myself use SwiftKey since it ever surfaced in its Beta form and no other keyboards have ever convinced me to switch to them yet. Although I can still use them under circumstances. Let's take a close look at the layout of three famous keyboards; SwiftKey, Samsung Keyboard and GBoard (Google Keyboard).
So, if you are using any of these keyboards, jumping to the BlackBerry KEY 2 will be a very hard task. If you already are a BlackBerry user, then you probably would love the KEY 2. Because the KEY 2 does have a very unique and elegant keys. The matte finishing is stunning and the keys travel distance is just perfect for a smartphone. If I don't have to use numbers or symbols, I can actually type faster on the BlackBerry KEY 2 now compared to any other device. Bring in the numbers or symbols, suddenly everything gets interrupted.
Speaking of Symbols, the BlackBerry KEY 2 has a shortcut key next to the symbol key. This allows you to assign shortcuts to pretty much ANY key that is available on the BlackBerry KEY 2. I'm not sure how many shortcuts can you remember and you would use, but in the past 2 months, I assigned a few of them but used none, but that's just me probably.
Probably the best thing that BlackBerry has done on the keyboard is the fingerprint sensor. I just prefer my fingerprint sensor where I can see it. No arguments. Put it at the back, or side, or on the moon, and I won't use it. BlackBerry planted it right inside the spacebar and it works flawlessly. In a million times unlocking my devices, I would probably have one or two failures only? That also maybe because my thumb was oily or wet. I gotta vouch for this one. BlackBerry totally nailed the fingerprint sensor and I wouldn't want them to change that.
Let's talk about the display. The BlackBerry KEY 2 has a rather odd 3:2 ratio display for 2018. That's just because of the keyboard using up all that real estate. If you can look beyond that, then the display is very beautiful. It has 24-bit colour depth and 433 ppi IPS panel delivering extremely crisp colors. The whites are pleasant, the blacks are balanced, making productivity a bliss on the BlackBerry KEY 2.
Next to the display, there is a BlackBerry Convenience Key that is much like the Bixby key that you could find on the newer Samsung devices. But it provides you with more options unlike the Bixby key. Yet, I didn't find the use of it. I suppose keeping things simple is the way to go.
Coming to the dual camera. I don't think I am anywhere near impressed with the pictures that the BlackBerry KEY 2 takes. Not the main camera, not the secondary camera, not even the front camera. The 12MP dual camera setup has a very slow shutter and often times take rather blurry images unless you hold it extremely steadily. Not something you could use as a handy camera for point and shoot moments. The colors are dull and the white balance is almost non-existent.
I took some samples for you and these were taken with as steady hands as possible. So, if photography is your main reason of buying your next phone, the BlackBerry KEY 2 is definitely not something that I can suggest.
If there is one thing I really love about BlackBerry KEY 2, is the battery life. I mean it. For something that has a 3500 mAh battery, it really performs like as if it has a 4000 mAh battery. I don't know what sorcery has BlackBerry put in their devices, but this is just something they have been famous for years for.
The charging itself is pretty interesting. You have two options to choose from to decide if you plan to just charge the device, or give it an extra boost so it charges while you use it.
Finally, as for the BlackBerry applications, I don't really find the BlackBerry Hub useful because it makes things more cluttered than organized for me. I guess the way we use our social applications do have priorities as I want to see WhatsApp messages on higher priority than my Facebook Messenger chats. I ended up using the native applications anyway. Apart from the fact that the applications looks rather bland and boring. But I do like the Privacy Mode and the redactor that came handy several times, taking the screenshot above just being one of them.
Conclusion
At RM2599, the BlackBerry KEY 2 honestly doesn't justify its price. But let's put that aside for a while and look at the overall package. The build quality is insanely good. In comparison to its BlackBerry KEY 1, the KEY 2 does justice to itself in this area. The battery life screams BlackBerry's enigma. The display, while having a rather weird ratio, is very vivid and crisp. But that's all about why you would want to carry the BlackBerry KEY 2; of course other than the fact that you want to live the nostalgia.
The keyboard needs a major rework. It doesn't work for today's generation and current user behavior. The layout has to adapt to the modern keyboards. The camera is sub par. In fact, some mid-range devices can put up an easy fight here. Until these are not fixed, I find it hard for people to consider the BlackBerry KEY 2. Let's see what they bring in the future.
I do want the BlackBerry to make a comeback, but BlackBerry needs to listen to what the consumers really need. The last time they didn't listen to what we had to say, they had a major down fall.