Review
Edifier G2 II Review — Bang For Buck Gaming Headphone?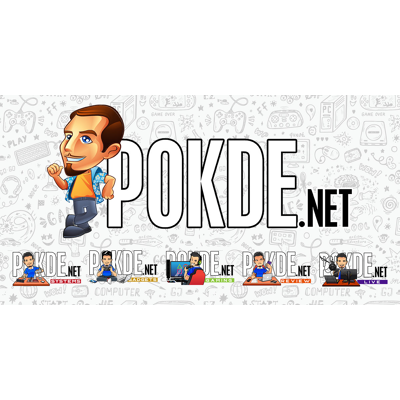 Overview
Coming with a balanced audio, the Edifier G2 II is definitely an option for streamers or those who wants a good microphone quality.
Positives
+ Clear mic audio
+ Affordable price
+ Balanced sound
+ Built-in USB sound card
Negatives
- Audio software is pretty much pointless
- Only lights one color at a time
- You might find it uncomfortable after awhile
We've recently reviewed the Edifier G4 SE gaming headphone. This time around, we'll be taking a look at its slightly affordable brother, the Edifier G2 II. Will it impress? Let's dive right into it.
Edifier G2 II Unboxing
Similar to their other gamer-oriented headphone package, the box that the Edifier G2 II comes has a simple design with a black and red color scheme.
Inside, you'll find the following items:
The headphone itself
A detachable mic
Documentations
Pop filter (for the microphone)
Sound card (connected to the headphone)
Appearance
Similar to the Edifier G4 SE that we've reviewed recently, the headset has a glossy plastic build. There's the same metal mesh on it but with the difference of the logo inside in RGB lighting.
The earpads are simply black, perfect if you like things to look simple (well, who can look at them while you're wearing them anyways?). If you're looking for a headset that offer hinges or swivels, you won't find them with the Edifier G2 II.
Edifier G2 II Specifications
Drivers
50mm NdFeB unit
Frequency Response
20Hz – 20KHz
Impedance
32 ohm
Sensitivity
98dB
Headphone Type
Closed-back, over-ear
Microphone
Detachable 6mm mic
Omni-directional pick up

Connector
USB
Cable length
2 m
Noise-cancelling
N/A
Colour
Black
User Experience
Not the most conventional way to start off a headphone review, but let's talk about the RGB on the Edifier G2 II. The colors are pretty and all but I have one problem with it; it only lights up a single color at a time. It's not really an issue, but at least you'll know what to expect.
Talking about RGB, here's where you control the lighting. When I say control, I mean the ability to turn it on or off. Pretty simple and expected for a headphone at this price range. The mute button and the volume control on the right side works perfectly fine. I always prefer my headphones to be connected via USB as this means I just have to plug it in and I'll be able to use it without any issues.
The cushions themselves are an upgrade from the previous Edifier G4. They're not as squishy, but I feel that after a long period of using the headphones, you can definitely feel warmth on your ears and that made me a bit uncomfortable. I wish they made the cushions slightly bigger but that could be an issue due to my ear size.
In terms of audio, I certainly was impressed with its quality. I feel (or hear in this case) that it offers a balanced sound, which is something that I like. Clarity in audio is good but if you're looking for that punchy bass, you might be disappointed.
For my type of music, that's fine by me. I do notice however for certain first person shooter games where hearing footsteps is important, you might need to turn the volume up due to the lack of bass.
As for the microphone quality, I've got to say that it's probably one of the best that I've used thus far, especially considering the headphone's price tag. You can listen to the sample below.
You can hear that the audio coming from the mic is clear. It's good enough to be used for recordings for streamers or simply be utilized for your online calls such as Discord and the likes. That said, the latter section of the voice clip shows that it'll pickup sounds from the keyboard, just to let you know what to expect.
One thing that I didn't like with the headset is the software that came with it. As you can see from the picture, there's not much you can do with it. Pretty pointless, if you ask me.
Edifier G2 II Verdict
Would I get the Edifier G2 II gaming headset for myself? For its price of RM159, it's hard not to recommend it to anyone. If you put it against those in a similar price range, it's definitely high up on the list.
Sure, it's not perfect but for what it offers, it's definitely a bang-for-buck product. For that, I award the Edifier G2 II our Silver Pokdeaward.
Our thanks to Edifier Malaysia for providing the Edifier G2 II that was used in this review.