Review
GALAX XANOVA Juturna-U Gaming Headset Review – Virtual 7.1 Gaming Goodness with Physical Bass Adjustment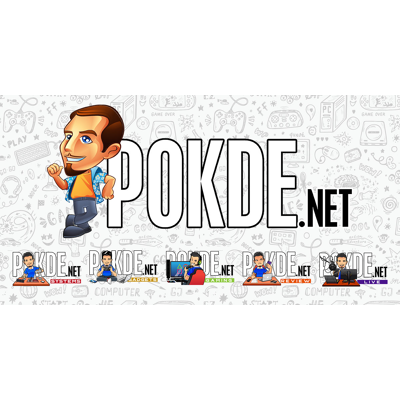 Positives
+ Replacable earcups
+ Bass boost toggle is definitely a WIN
+ Multiple cable options
+ 7.1 Virtual USB DAC included
+ Very comfortable and lightweight excellent for prolonged usage
+ Very well balanced lows, mids and highs with plenty of customization options
+ Driverless one key FPS mode
Negatives
- Headset doesn't fit in the provided pouch
- Flimsy microphone fitting
- Not the best software (not that its necessary)
- Electrostatic noise from the microphone
You heard that right. GALAX has joined the preipherals game and their branch node is called XANOVA. The product line currently includes keyboards, mice, mousepads and headsets. Here, we have the latter, GALAX XANOVA Juturna-U gaming headset which happens to be a virtual 7.1 headset capable of giving immersive audio experience. We have reviewed quite a number of 7.1 headsets on our website and since I'm using the HyperX Cloud Revolver S Pro, my review of the GALAX XANOVA Juturna-U here will be somewhat along the lines of that. Mind you, this is a tough competition as I think the HyperX Cloud Revolver S Pro is one of the best virtual 7.1 headsets around.
Unboxing the GALAX XANOVA Juturna-U
The packaging looks decent although I'm not a big fan of the scribbled blue strokes. The product is clearly shown and the branding is done very well. I think simplifying this is where some room for improvement lies at but ultimately, it's flashy and catchy.
The back of the box explains all the main features. I like this side of the box, worthy enough to have a mention in my review here. I think for headsets, its important to have the vital information printed so the consumers know what are they getting. Afterall, there are too many parameters that makes a good headset. There are one too many typos on the box, and I hope XANOVA fixes them.
Removing the sleeve unravels a much simple box in matte black with silver XANOVA logo imprinted on it. Elegant touch. It looks pretty good so far. But let's reveal the content.
Say hello to the first glimpse of the XANOVA Juturna-U gaming headset. From this view itself, you can already tell that the earmuffs are rotatable. Let's take everything out and see what is included in the package.
Clockwise from top left, the XANOVA Juturna-U gaming headset unit, an accessory pouch, a user guide, a 3.5mm to 3.5mm audio cable with a phone call answering button, 3.5mm to 3.5mm audio cable with microphone and phone call answering button, and a 7.1 mini sound card with FPS toggle button.
Appearance of the XANOVA Juturna-U
Let's get to the fun part. The XANOVA Juturna-U is a beautiful piece of hardware if you ask me. It's made out of a mix blend of plastic and leather that gives it a perfect balance of premium and affordable. It also seems like every thing that XANOVA has added to the headset has a reason behind it with clear conscience.
Let's begin with the headset. the entire body is made out entirely of plastic with soft coating giving it a very light weight and a beautiful gun metal matte finishing. The XANOVA logo is printed in large on the diaphragm and the hinge is 90° rotatable for easier carrying around. The earmuffs are held by the hinge that gives it plenty of free play to fit the shape of your head. The head band is fully covered with leather that feels very comfortable even when you wrap it around your neck. We'll get to the wear-ability in the user experience later on. So far sounds pretty familiar, right? Wait, we're just getting started.
Things get a lot more interesting around the earmuffs. At the bottom of the left earmuff lies the 3.5mm removable socket that allows you to choose whether you want to use the headset with the microphone or without it. Next to it, is a bass toggle that gives you an extra 6dB boost on the lows of the headset. There are three levels to choose from. I told you :)
These cups are covered with leather and let me tell you, they are seriously comfortable. They are replaceable but no extras are provided. I have yet to find the replacement cushions but looking at the quality doesn't seem like it will be something that I will be needed very soon anyway. The trim is neat and underneath it lies a low rebound foam that easily shapes with the area around your ears. We'll talk about this more later on.
XANOVA Juturna-U Specifications
Headphone
Driver
40mm Neodymium
Frequency Range
20Hz – 20KHz
Impedence
32Ω
Sensitivity
95 ± 3dB @ 1mW 1KHz
Max Input Power
40mW
Weight
290g
Microphone
Sensitivity
-52dB ± 3dB
Direction
Omnidirectional
Signal-to-Noise Ratio
≥ 60dB
Impedence
≥ 2.2KΩ
Bundled Accessories
– 1.3m talk cable for gaming
– 1.3m cable for smartphone
– XANOVA Virtual 7.1 USB Sound Card
Bass Boost Mode:
Level 1 : Standard Mode
Level 2 : Low Frequency (20 – 200Hz) 3dB boost
Level 3 : Low Frequency (20 – 200Hz) 6dB boost
User Experience
I wont lie, when I was first told about this headset, I wasn't really excited about it because there are too many virtual 7.1 headsets flooding the market and most of them don't really deliver the raw experience that you would expect them to until you have faked the audio enough with enhancers and spatial which basically is not the headphone's technology anymore. So I told myself, GALAX jumping on the peripherals bandwagon is only their ride into having the slice of cake that every brand is sharing. But of course, that was just mere speculation. I knew I had to give it a shot first. And that's exactly what I did.
I used to have demands on metal built headsets in my earlier days because I was convinced they produced the least amount of vibrations through their audio chambers. Of course wood would have been the most ideal but that would be impractical for production and the cost would skyrocket. However, over the years, polymer based headsets have improved a lot and with proper precision engineering, you can actually deliver a pretty substantial audio output with highly reduced vibrations with proper engineering. Look, we are talking about a gaming headset here and not an audiophile headset, so there is a line clearly drawn here of what you should be getting from it. The XANOVA Juturna-U basically is a plastic body headset and one that you probably didn't expect to be this beautiful.
The earmuffs can be rotated and makes it easier to carry around, but the bundled pouch does not fit the headset and that's kind of a bummer there. I'm not sure why, because it would be pretty cool to carry the headset in a velvet clad pouch that is bundled together. After all, XANOVA did bundle two types of cables, one for the smartphone, so they do expect you to carry it around. The comfort around the headband amplifies that too. Since we're talking about comfort here, let's talk a look around the cushion.
Let me tell you one hard cold fact. A particular headset could be the best sounding headset in the world, but if it is not comfortable to wear, it will never go in my inventory list. There are two main factors that decide this; weight and cushions' comfort. The XANOVA Juturna-U flies with flying colors in both area. The headset itself weighs under 300g which is a very ideal weight for a gaming headset. In fact, it belongs in the lightest bracket among all the headsets that we have reviewed in the past. As for the earcups? Let's take a closer look at the image above.
There is no force applied to the headset in the image above and just look at how beautifully the cushion just squeezes where  it needs to. Just by looking at the image above gives you the sensation of comfort. Imagine this wrapping around your ears. XANOVA uses a high quality leather with rebound memory foam to achieve this excellent comfort. In my test, I've even used it up to 6 hours continuously and didn't find the need to take it off.
The bundled microphone falls a little short here. It's not the audio, but rather the setup itself. It uses a 3.5mm jack that goes directly into the jack on the left earmuff. In case you didn't notice, refer to the image above again. It shows the right earmuff instead. It's not a mirrored image, but rather, the microphone can be turned around to the back which I don't really fancy. If you bounce your head hard enough, it will move outwards affecting your audio. It would've been better if the jack had a notch that locks the microphone in place instead. As for the microphone sound, let's put it to test.
Test 1: Maximum Microphone Level with Audio Boost
This is the audio test at maximum microphone level with audio boost enabled. If you hear it carefully, you would notice noise some electrostatic noise in the background which I do not get on my other headset. It's not a deal breaker, but its a little annoying. You can fix it by reducing 20% of the volume though.
Test 2: 80% Microphone Level with Audio Boost
Here's another audio test at 80% microphone level with audio boost enabled. It is still audible and the electrostatic noise is reduced.
Because the microphone is omni-directional, it can also pick up sound around your environment.
The XANOVA Juturna-U comes bundled with a USB 7.1 DAC that basically enables the virtual 7.1 surround for a much more immersive audio experience. The button on the DAC enables the "FPS mode" which basically reduces the lows, flattens the mids and boils up the highs giving a wider range for the 7.1 audio to position the virtual audio source. It makes a perfect fit for FPS games because FPS gamers need the best accuracy in audio fidelity to be able to locate enemies around them. Does it work? I'm not the best FPS player and it takes a little practise to get used to the mode, but once you are familiar, Battlefield 5 did made me able to locate the player's location slightly better. In all honesty, I wouldn't enable this mode myself because I like my audio punchy with loads of bass and this headset has just what I need the most. Keep reading.
The XANOVA Juturna-U has a bass boost toggle embedded on both earmuffs which allows you to quickly add up 3dB or 6dB to the 20Hz – 200Hz range. The result? Suddenly the 40mm driver thumps even more, delivering punchy bass to your eardrums. Combining this with the 7.1 virtual surround, your gaming experience becomes extremely remarkable. This is not some fake audio enhancement using Windows' native audio enhancement. This is hardware. This is embedded. This is where the XANOVA Juturna-U takes the credit. It is so accessible and the difference is clear.
How's the audio? I shared about the variable lows toggle so now you know the lows can be tweaked to your flavor. Assuming you turn it off, you get a rather flat audio. The mids are fine and the highs are slightly pitched. Turn the bass toggle to level 3, and suddenly you get the perfect colorful audio experience. I wont lie, the XANOVA Juturna-U definitely has a sweet spot for its audio. I myself don't even need any further software enhancement to get my preferred audio experience. If you have your flavor, taming this headset is a piece of cake.
I'm not a big fan of the software but it does need to be mentioned here. The equalizer does it job just fine if you need to fit it better to your flavor. There is also a 3D mode that amplifies the 7.1 effect. I personally settled without turning it on.
There's a dedicated section for Virtual 7.1 tester which in my review version (version 3.26) didn't really work. No matter where I rotate the set to, I couldn't detect any change. Perhaps there will be an update that fixes this in the future.
I don't think I myself need the software. The XANOVA Juturna-U is good in its raw form already anyway.
Conclusion
The XANOVA Juturna-U is basically GALAX and XANOVA's first attempt into the virtual 7.1 headset game and I have to say, they have nailed it way better than I expected for a first product generation. The hardware is beautiful, the finishing is just nice, the comfort is great, and the audio output is excellent. It falls a little short on the microphone part which I can totally forgive considering everything else. For the price of RM490, this is definitely a bang for bucks headset. The only problem here is that XANOVA has set a pretty high benchmark for themselves and I wonder what would they bring in the next generation.