Review
GALAX XANOVA Mensa Pro Gaming Mouse review — the little mouse that could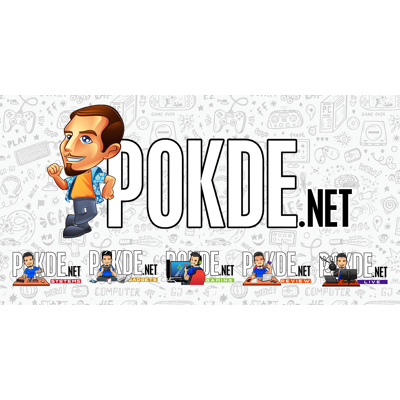 Positives
+ Aggressive paneling looks great
+ Surface coating is very comfortable to hold
+ Good tracking
+ Driver software has everything you need
+ RGB illumination is pretty cool
Negatives
- Angle snapping appears to be present at lower DPIs
Introduction
Any self-respecting gamer would probably know the brand GALAX, best known for their Hall of Fame (HOF) lineup which comprises of over-the-top components, featuring signature white PCBs and aesthetics. They have recently spawned off a sub-brand called XANOVA, which handles only peripherals. Today we will be looking at the GALAX XANOVA Mensa Pro, a gaming mouse with really promising specifications.
Packaging
The box of the XANOVA Mensa Pro is pretty compact. On the front we find a simple product image. XANOVA did incorporate a flap so you can take a peek at the actual mouse.
XANOVA didn't really throw in any additional stuff into the packaging, so you only get the mouse and the user guide.
Appearance
The XANOVA Mensa Pro is a somewhat small mouse. It's quite obviously designed for right-handed gamers, and the small size makes it ideal only for those who prefer the fingertip or claw grip styles. It seems like XANOVA decided to apply some sort of coating here, which they are calling a skin-like surface coating.
XANOVA skipped the whole ordeal of having to apply any coating on the sides, using textured plastic on the sides. It's segmented for a more interesting look. The two buttons here are angled just nice, so that they aren't in the way when you don't want to touch them, but just where you need them to be when you want to use them.
The other side is blank, with a slight curve to accommodate your pinky finger. The combination of black and gunmetal grey is pretty cool, and serves as a good contrast to all the black mice out there in the market. #GreyMiceMatter
The highlight of the XANOVA Mensa Pro's design is probably the ambient RGB lighting and tail surround RGB lighting you see here. While they are going to be covered by your palm, they emit a pretty fancy effect when you aren't holding the mouse. More on that later.
Specifications
| | |
| --- | --- |
| Body material | ABS plastic: skin like coating for top shell, hard plastic sides |
| Sensor | Pixart PMW3389DM (Optical) |
| DPI | Up to 16 000 DPI, in 50 DPI increments |
| Maximum speed | N/A |
| Maximum acceleration | N/A |
| USB report rate | 125/250/500/1000 Hz |
| Switch type | Omron 50M clicks |
| Microprocessor | N/A |
| Cable | 1.8m, sleeved, 24K gold-plated connector |
| Weight | 126g (with cable) |
| Size | 115 x 68 x 39 mm |
| Included accessories | User guide |
XANOVA didn't publish the maximum speed and acceleration for the XANOVA Mensa Pro, which is somewhat disappointing. The official website just keeps bragging about the Pixart PMW3389DM sensor, which is a high end sensor, but we could have done with more details.
User Experience
Given the rather small size of it, it is somewhat uncomfortable for my large hands. I prefer using a palm grip when I am not gaming, and a fingertip grip when I am. So it works well for me when I am gaming, but I do feel that the mouse is a little cramped when I am working. The mouse is pretty light, measuring around 89 g excluding the weight of the cable. Given the way you have to hold the XANOVA Mensa Pro, a lighter weight is definitely recommended to prevent straining your wrists. The skin-like coating is very comfortable to hold, giving it a soft touch feel.
Both the primary buttons feel good to press, even the scroll button. Clicking them sounds a bit less crisp than I am used to, but tactility wasn't compromised so I am not complaining. The side buttons are somewhat stiffer and louder than I anticipated, but they are probably designed that way to prevent accidental actuation. Interestingly, the panel under the side buttons can be depressed. We have confirmed that this is an issue with our particular sample though, so other units shouldn't have this problem.
Tracking is decent all the way up to 16 000 DPI. However there appears to be a certain level of smoothing that happens at the lower DPI settings, where I could draw perfect lines a tad too easily. At 16 000 DPI, the slightest twitch can cause the mouse to fly all over the screen, so the little bit of jitter is most probably a non-issue.
This slideshow requires JavaScript.
For the driver software, the XANOVA Control Panel aims to bring all your XANOVA peripherals under one roof. The XANOVA Mensa Pro's buttons can all be reassigned if so desired, even the primary clickers. The three RGB zones are customizable, but effects are rather limited. You can even change the color of the DPI indicator if you wish, but that's to be set via the DPI adjustment page. Still, it's customisable. There isn't any adjustments for acceleration or angle snapping, the latter which we noticed when testing at lower DPIs.
In total, the XANOVA Mensa Pro features three lighting zones. One's at the rear end here, one for the logo and another for the scroll wheel. If you want to count the DPI indicator as well, that would make four, which is pretty impressive for such a small mouse.
Conclusion
XANOVA is asking for RM235 for their first attempt at a high-end gaming mouse. That's a pretty reasonable price to be honest. You get the best sensor in the market, as well as the most durable Omron switches available. The surface coating is also one of the most comfortable we have held in some time. However this mouse is only suitable for people with smaller hands, or those that prefer to use a fingertip grip or claw grip, so do take note on that. If the size suits you, you will find it to be an excellent mouse for daily usage.
If you are smitten with the XANOVA Mensa Pro but unwilling to part with this much money, you can opt for the XANOVA Mensa which is currently offered with a free Deimos M mousepad for RM169. That's a pretty good deal, but that means settling for a milder Pixart PMW3325DB sensor and less durable Omron 20M switches. We feel that the more affordable variant actually constitutes a less worthwhile purchase, since you can actually get mice with higher-end sensors for less money, even if that means having to top up some cash for a decent mousepad.
Our thanks to XANOVA for providing us with the XANOVA Mensa Pro for review purposes.