Review
HONOR 9X Review — falling short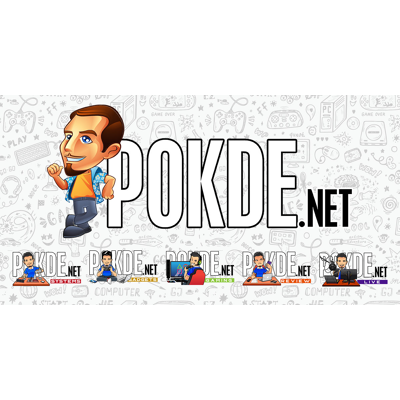 Overview
The HONOR 9X builds upon the HONOR 8X with some interesting changes like a new 48MP camera, a flashier design and also a new notchless display. Can it offer the awesome bang-for-buck that its predecessor put forward though?
Positives
+ Pretty design
+ No notch is good, especially with such a huge screen
+ USB-C is a welcome upgrade
+ Good CPU performance
+ Excellent battery life
Negatives
- No support for fast charging
- Weak GPU prevents one from enjoying the many mobile games available
- Camera performance is surprisingly poor
- Falls short of the stiff competition in this price range
The HONOR X series were reasonable mid-range devices, until the HONOR 8X which brought mid-range specifications in a premium design to take the series to the next level. Today we will be looking at the HONOR 9X. Can it top the class act that was the HONOR 8X, or will it be a flop in the face of increasingly competitive mid-range smartphones?
Unboxing
The packaging is typical of HONOR's lineup. The product image is featured prominently, with the HONOR 9X branding in HONOR's signature purple-blue color scheme.
In the box are everything you would expect from a recent mid-range device. The charger is quite a letdown though. It only puts out 10W, which is a bit slower than what we have seen recent mid-range devices support.
What's new
New to the HONOR 9X is the 6.59″ HONOR FullView display. Gone is the notch from the HONOR 8X. Gone is the punch hole in HONOR's flagships. The front of the HONOR 9X is just made up of screen, with the selfie camera hidden away on a motorized popup mechanism.
The popup camera is a 16MP f/2.2 unit, which is pretty similar to the HONOR 8X's 16MP f/2.0. The aperture on the older device may be slightly wider, but it really isn't that significant when you consider the way front-facing cameras are used: with a lot of filters. Definitely something I am willing to give up to enjoy that more expansive display.
Meanwhile over on the back, they have upgraded the main camera significantly to a 48MP f/1.8 one and also threw in an 8MP f/2.4 Super-Wide-Angle camera to get in on the ultra-wide angle trend. It also received some huge upgrades in the software front, which we will talk about more in the later section. Overall, the HONOR 9X is a huge upgrade over the HONOR 8X in this area.
Not all change is good, however. Instead of the rather premium aluminium frame and glass back panel found on the HONOR 8X, the HONOR 9X regressed to offer a full plastic build. A plastic frame is sandwiched between the plastic back and glass front. HONOR has upped the ante when it comes to a flashy design too. While the HONOR 8X looked elegantly stylish, the HONOR 9X throws on a much more flashy pixelated X design on the back. Cool, although it might not be everyone's cup of tea.
Oh and there's USB-C instead of microUSB. There's still no fast charging, but at least you don't have to look before you put it in.
Now that we have gone over most of the new stuff, let's take a look at the specifications of the HONOR 9X.
Specifications
CPU:
Kirin 710F (4 x Cortex-A73 @ 2.2 GHz + 4 x Cortex-A53 @ 1.7 GHz), 12nm FinFET
GPU:
Mali-G51 MP4 @ 650 MHz
RAM:
6GB
Display:
6.59″ FHD+ (2340 x 1080), IPS LCD, 91% screen-to-body ratio
Storage:
128GB UFS 2.1 (expandable via microSD up to 512GB)
Camera:
Main Camera(s)
48MP f/1.8 Sony IMX582 + 8MP f/2.4 ultra-wide angle camera + 2MP f/2.4 depth sensor
AIS Super Night Mode, 3D Portrait Lighting, AI Portrait
Front Camera
16MP f/2.2
AI Beauty, 3D Portrait Lighting
OS:
EMUI 9.1 based on Android 9 Pie
Connectivity:
LTE Band 1/3/7/8/20/38/40/41
Wi-Fi 802.11 a/b/g/n (2.4 GHz)
Bluetooth 4.2
SIM:
Dual SIM (hybrid dual SIM)
Battery:
Li-Po 4000 mAh (non-removable)
10W charging (USB-C)
Dimensions:
163.5 x 77.3 x 8.8 mm
Weight:
196.8g
Ingress protection:
N/A
In terms of the hardware under the hood, the HONOR 9X offers a few minor upgrades over the HONOR 8X. The processor has been swapped out for a Kirin 710F which is the same chip, but with a different packaging method. The RAM has also been bumped up to 6GB, and the battery is now a 4000 mAh one. Overall, nothing too major. There's still no 5 GHz WiFi, which is quite unacceptable for a late-2019 mid-range device.
Performance
The Kirin 710 is definitely getting long in tooth, with more than a year's worth of smartphones powered by the chipset. With that said, let's see whether it has what it takes to fend off more recent chipsets found in mid-range devices launched in 2019.
A bit of a foreword here though. Before you compare the HONOR 9X directly against the other HONOR/HUAWEI smartphones in the following charts, do note that the scores on the older devices are inflated due to an erroneous implementation of Performance Mode before EMUI 9 which result. We didn't have access to the devices to re-run benchmarks after the EMUI 9 updates were released.
In Antutu the HONOR 9X comes in below the Snapdragon 665 devices, which is something you would expect when comparing against the latest chipsets with one that's more than a year old by now.
3DMark is where the HONOR 9X's main weakness is revealed. With the Kirin 710F packing the Mali-G51MP4, it's definitely coming in at an disadvantage against the newer mid-range devices when it comes to GPU performance.
On the other hand, CPU performance of the HONOR 9X is actually pretty good, with sufficient performance to keep up with the Snapdragon 665-packing devices.
Meanwhile in PCMark we see the HONOR 9X come up a bit short again.
Battery life in PCMark's benchmark was just so-so, with it coming close to the realme 5 Pro, although it's worth noting that the latter offers an entirely different level of performance. Still, 10 hours of battery life isn't something to scoff at.
In my usual usage, it lasted more than 8 hours, which I must say is really impressive. It's worth noting however that the background task management on the HONOR 9X is very aggressive, typical of EMUI. Switching to another task will quickly kill the background task, which is good for battery preservation but not so much for multitasking. Charging it up from 14%, the HONOR 9X battery gauge went up by 22% in 30 minutes, which is slow by today's standards.
You might want to look away if you plan on a lot of gaming on your next smartphone purchase. Gaming is a less than satisfying experience on the HONOR 9X. Due to the weak GPU performance, you can't even enable the higher settings that COD Mobile and PUBG Mobile has to offer. 30 fps is not what I consider an acceptable experience for both games, although I would note that it was a rather consistent one, without any dropped frames or lag throughout my 30 minutes of playing. Thermals were also well-controlled during my short gaming session, so there's nothing to worry about here.
User Experience
The whole device feels pretty good in hand. There's a decent amount of heft to it, and the clean, all-screen view up front is definitely a refreshing sight, even when coming from the flagships I have been using recently. The curved back fits well into my hands, belying it's somewhat larger-than-usual 6.59″ screen size.
Speaking of the screen, you won't be blown away by the quality you are seeing here. It's an IPS panel, so you don't get those beautiful vibrant colors and deep blacks you might have seen on OLED devices. The notch-free design ensures that you get the most out of your viewing area, and I must say that the narrow notification bar at the top of the screen is very welcome indeed.
Audio is handled by the lone speaker down below. It's decent enough for notifications and the random Facebook video, but for listening pleasure it's still better to resort to the 3.5mm headphone jack, which HONOR has thankfully left in place. Just to keep things a bit more interesting, there's HUAWEI Histen sound effects offering several modes. You get a 10-band equalizer and virtual 3D sound too, if you are into that kind of thing.
For the rest of the UI, it's the rather familiar EMUI skin, for better or worse. EMUI 9.1 is more reminiscent of the older Android skins, and definitely looks less modern than more recent renditions from OEMs. Still, it has pretty much everything from navigation gestures to video ringtones, so I wouldn't be complaining too much.
With most of the UI the same as previous iterations of EMUI, the camera interface is rather similar too to previous HONOR devices. It gains a few more features like Super Night Mode too which should gives it an advantage over some of the mid-range devices in the market.
Results, however, are an entire different story altogether. Images taken in good and poor lighting are equally lackluster, despite the awesome results we have seen from HONOR's recent 48MP flagship devices. The Super Night Mode which takes up to 8 seconds exposures on the flagships doesn't seem to be working, resulting in normal exposures in the regular AI mode, despite the AI detecting a "Night" situation correctly. Switching to the standalone Night mode gives us 4-second exposures, with decent results. Colors with Night mode enabled are slightly more accurate than some of the mid-range devices we have tested, it takes 8MP shots when Night mode is enabled, which is 33% less than what most other devices offer with a 48MP sensor in Night mode.
The ultra-wide angle camera is a disappointment altogether. A general lack of detail regardless of lighting situation is observed and there's no way to enable Night mode with the ultra-wide angle camera. You just get mush at night-time. You can check out the full-sized camera samples here.
Conclusion
The HONOR 9X is just a little short of being an amazing mid-range device. The chipset is relatively outdated at this point, the camera setup is far from the best, and the lack of features like fast charging, AC WiFi as well as the antiquated EMUI 9.1 skin just piles on the hurt, holding the HONOR 9X back from being the bang-for-buck mid-ranger the HONOR 8X was in its time.
With that said, the HONOR 9X's large notch-free screen does give it somewhat of a selling point. For RM999, you can quite easily score better stuff for both the chipset and also the cameras though. Would you pay a premium for that sweet notchless screen? Well, that's entirely up to you to decide.
Our thanks to HONOR Malaysia for providing us the HONOR 9X for review.