Review
HUAWEI Mate 20 Pro review — best flagship of 2018?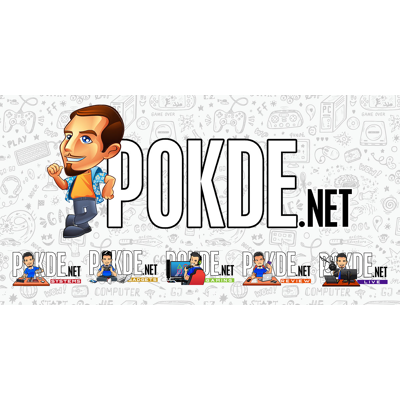 Positives
+ Complete package comes with 40W SuperCharge adapter!
+ Mate 20 Pro looks better than any prior HUAWEI devices
+ Superb support for LTE bands
+ Battery life is amazing!
+ 40W SuperCharge is insanely fast
+ Curved shape is a dream to hold
+ Both the 3D IR facial recognition and in-screen fingerprint scanner are seamless to use
+ Image quality is next-level
Negatives
- Performance is unbecoming of a late-2018 flagship
- NM cards are expensive and only available from HUAWEI
- Audio is muffled every time you connect the USB cable
- Telephoto camera needs an upgrade to be on par with the other two shooters
- No 4K 60 fps video recording
- Might be overshadowed by the Mate 20 X
Introduction
The HUAWEI Mate 20 Pro is probably one of the most anticipated smartphones of the year. After so much hype, there is literally no way to live up to the hype. Or could HUAWEI really deliver on all accounts and make a device that will truly be capable of annihilating all the competition? Well we will just have to see if the HUAWEI Mate 20 Pro can actually deliver on the hype.
Unboxing
Packaged with the HUAWEI Mate 20 Pro is the new 40W HUAWEI SuperCharge power adapter, a USB Type-C cable, a case, the basic documentation and a pair of earphones which look pretty much like EarPods. Since the HUAWEI Mate 20 Pro doesn't have a 3.5mm jack, the earphones connect to the HUAWEI Mate 20 Pro via USB Type-C as well.
Appearance
The HUAWEI Mate 20 Pro looks good. The curved sides of the display does seem rather derivative, but HUAWEI has been using it since the Mate 10 Pro too. The wide notch may looks quite off when compared to even its own brethren which sport smaller notches, but it's there for a good cause. We will look into it later.
We got our hands on the Twilight variant, so we are looking at a pretty cool gradient on the back of the HUAWEI Mate 20 Pro. For those who loved the subtler blue hues of the HUAWEI P20 Pro, you will be somewhat left out as the blue here is a lot more vibrant. The new camera arrangement is quite unique, and it seems to be the preferred arrangement, at least according to our readers.
The sides also feature the twilight gradient effect, with the power button done in red. Previous HUAWEI devices opted to have a contrasting texture, but here HUAWEI decided to change the color of the button. A somewhat weird choice considering that you don't see color by touching them, and no one looks at the sides of their smartphones. The other side is bare, as HUAWEI decided to put the SIM slot on the bottom.
And over at the bottom we have two microphones, the USB Type-C port and the aforementioned SIM tray. If you are still looking for the speaker grille, quit now, as HUAWEI now pumps the speaker output into the USB Type-C port, cutting down on the number of holes they have to cut into the frame of the HUAWEI Mate 20 Pro. It looks pretty cool, but there will definitely be drawbacks.
Interestingly, HUAWEI still maintains an IR blaster here at the top of the HUAWEI Mate 20 Pro. This takes up the top space along with a microphone. There is no 3.5mm jack on this device, which is not all that surprising in a 2018 flagship.
Specifications
CPU/Chipset:
Kirin 980 (2 x Cortex-A76 @ 2.6 GHz + 2 x Cortex-A76 @ 1.92 GHz + 4 x Cortex-A55 @ 1.8 GHz)
GPU:
Mali-G76MP10 @ 720 MHz
RAM:
6GB LPDDR4X
Display:
6.39″ QHD+ (1440p) OLED display
Storage:
128GB UFS 2.1 (expandable via NM card up to 256GB)
Camera:
Main Camera(s)
Leica Triple Camera
40MP f/1.8 (27mm (35mm eqv.)) + 8MP f/2.4 3x Telephoto (80mm (35mm eqv.)) + 20MP f/2.2 ultra-wide angle (16mm (35mm eqv.))
Dual tone LED flash, laser AF, phase detection AF, CDAF, HUAWEI AI Image Stabilization (AIS), HDR, AI scene recognition, Portrait mode, Aperture mode, Pro mode, Night mode, [email protected] video, Underwater mode. Filters
Front Camera
24MP f/2.0
AR lens, Filters
OS:
EMUI 9.0 based on Android 9.0 Pie
Connectivity:
Wi-Fi 802.11 a/b/g/n/ac (Wave 2) (2.4 GHz + 5 GHz)
Bluetooth 5.0
USB Type-C (USB 3.0)
LTE Cat. 21 download (1.4 Gbps), LTE Cat. 18 upload (200 Mbps)
LTE-FDD: Band 1/2/3/4/5/6/7/8/9/12/17/18/19/20/26/28/32
LTE-TDD: Band 34/38/39/40
SIM:
Hybrid dual nanoSIM (second SIM slot shared with NM card)
Battery:
Li-ion 4200 mAh (non-removable)
40W HUAWEI SuperCharge
15W HUAWEI Wireless Quick Charge
Dimensions:
157.8 x 72.3 x 8.6 mm
Weight:
189 g
True to the HUAWEI Mate 20 Pro's ambitions of being a business-oriented flagship is clearly seen with the wide support for LTE bands around the world. For business people who have to fly around the world and swap SIMs to be connected all the time, the HUAWEI Mate 20 Pro's support for LTE bands would be a Godsent.
Speaking of SIMs, the new NM card supported by HUAWEI is proprietary, so it remains to be seen how many industry players will hop on the bandwagon. As it stands, HUAWEI is the only one making them, and they are a lot costlier than the ubiquitous microSD cards. It is a good thing that the HUAWEI Mate 20 Pro comes with 128GB of internal storage so you don't really need any additional storage.
The WiFi 802.11ac Wave 2 support gives the HUAWEI Mate 20 Pro faster WiFi speeds of up to 1733 Mbps, with support for the 160 MHz channel width. The WiFi 802.11ac standard supports up to 867 Mbps with 80 MHz channel width, and the HUAWEI Mate 20 Pro supports double that. You will need 802.11ax routers to enjoy the faster speeds, but at least you know that you are ready for the future.
Performance
The Kirin 980 chipset is HUAWEI's latest flagship chipset manufactured on TSMC's 7nm process. Featuring all the latest architectures like the Cortex-A76 performance cores, the Kirin 980 was hyped up to be more powerful than the Snapdragon 845. Aside from the CPU and GPU, HUAWEI also crammed in a dual NPU and dual ISP into the Kirin 980.
For this section we will be testing without Performance mode, as we are comparing it against devices without Performance mode. Devices which have been caught cheating in benchmarks are also not added to the comparison. The HUAWEI Mate 20 Pro does have a lot to gain from its Performance mode, and you can check out the difference with it enabled here.
In Antutu the HUAWEI Mate 20 Pro does not really impress. It comes up ahead of a few Snapdragon 845 devices, but definitely doesn't completely annihilate the current crop of flagships.
While the overall performance as gauged by Antutu does not put the HUAWEI Mate 20 Pro in the best light, it does perform very well in Geekbench. It is in fact currently the most powerful in terms of multi-core performance.
The Kirin 980 delivers a lower score in the Sling Shot run than the Sling Shot Unlimited run. It is repeatable, so it wasn't a one-off thing. While HUAWEI made some huge claims about their new GPU's performance, in reality it is just trading punches with the Exynos 9810's Mali-G72MP18. The Adreno 540 GPUs are a lot more powerful than the Mali-G76MP10 here.
PCMark performance is middling. Nothing spectacular here, but it scores a fair bit higher than Samsung's idea of a business smartphone. Considering that PCMark gauges devices with productivity workloads, the HUAWEI Mate 20 Pro might just be the better choice if you are going to use your smartphone for work-related tasks.
The battery life of the HUAWEI Mate 20 Pro is stellar, probably thanks to the new 7nm manufacturing process as well as a larger battery than most of the recent crop of flagships.
In real-world usage, the device lasted days on a single charge, and I managed to clock more than 6 hours of SOT. And that was with a lot of GPS navigation as I was running around town recently. Navigation wise, the dual GPS is a fair bit more accurate than standard single-band GPS systems.
Plugging it to the 40W HUAWEI SuperCharge power adapter gave me an even more impressive experience. The HUAWEI Mate 20 Pro regained 66% of its juice in just 30 minutes, which is truly unprecedented!
One curious issue I had with the device was that I was unable to run higher settings for PUBG Mobile. Devices with poorer 3DMark scores have been able to run higher settings in PUBG Mobile, so this is probably an issue on PUBG Mobile's end. A 22 minute long game of PUBG Mobile burnt off just 6% of the battery, which is good, but not entirely impressive considering the low frame rate and graphics quality it ran at on the HUAWEI Mate 20 Pro.
User Experience
Ergonomics is one of the HUAWEI Mate 20 Pro's strong suit, as the curved edges fit well into my hands without me fearing it would slip out any second. The HUAWEI Mate 20 Pro is also the only device in the HUAWEI Mate 20 Pro to feature IP68 ingress protection, so you can safely dunk it in water. The display is nice and sharp, with vivid colors that are the signature of a good OLED display.
The audio on the other hand is a little lacking. Sound quality isn't exceptional, but it will suffice for the random music video you want to share with your mates. The USB Type-C port also serves as the primary speaker output, and as you might guess, gets blocked whenever you plug in anything. I usually charge my phone at night, and with the speaker port blocked, I can't rely on it to wake me up.
The 3D IR facial recognition system in the wide notch is accurate, but it does take a moment if the phone is not directly in front of your face. The same system is supposed to enable 3D scanning of objects to turn them into AR objects, but that feature has yet to be enabled. The under-display fingerprint scanner is also more accurate than we have seen in the vivo NEX, but is still a tad slower than traditional fingerprint scanners.
EMUI 9 looks very familiar, coming from EMUI 5.0. There are no major changes here, aside from the white background for the quick settings and new gestures which are very similar to MIUI's implementation to navigate around. As previous HUAWEI flagships all had a home button, the gestures were all based around the button. Now you can swipe around.
The HiVision feature which uses the Leica Triple Camera on the back to identify objects you see and help you shop for them needs to be optimized for our local landscape. It currently links to pages like Walmart, which isn't available here in Malaysia. Perhaps if HUAWEI works with Lazada and Shopee, it could stand to be more useful.
Speaking of the camera, the HUAWEI Leica Triple Camera here is probably one of the biggest highlights of this device. HUAWEI has upped the ante this year, by ditching the monochrome camera which was a mainstay of the Leica camera system ever since HUAWEI entered a partnership with Leica back in 2016. They now have an ultra-wide angle camera which does super macro as well, so you get a cool set of cameras covering 16mm (0.6x), 27mm (1x) and 80mm (3x) focal lengths.
In terms of the software, HUAWEI has done a pretty good job to keep everything accessible. You don't have to manually switch modes or cameras in most cases. It will suggest switching to ultra-wide when it detects that you are taking photos of buildings or landscapes, or automatically switch to the ultra-wide angle lens for Super Macro capabilities, or enable Night mode when taking photos in low light.
For some odd reason however, HUAWEI separated the Aperture mode from the Portrait mode. I know that they have different purposes, but they can jolly well use their advanced scene recognition technology to identify faces in the viewfinder and immediately apply portrait enhancements to the shot. So why it can't do it for the background blurring mode is somewhat weird. Portrait mode also removes the ability to adjust the background defocus after the fact, unlike the Aperture mode.
Image quality out of the primary camera is amazing, thanks to the fact that it supersamples a 40MP image into a 10MP image which is saved in your device. Even in poor lighting conditions, it is really impressive, as it automatically activates Night Mode which lets you take a 4 sec exposure, handheld. No idea how did they manage to stabilize my shaky hands over 4 seconds, but it did. The wide angle camera also does a great job regardless of lighting conditions, which  but the zoom camera is where the HUAWEI Mate 20 Pro falters. Images feature excessive smoothing even in bright daylight, and it gets worse if you try the 5x hybrid zoom mode. Still an amazing camera setup for a smartphone, but the zoom camera's performance is lagging behind the other two. You can check out the full-sized image samples on Flickr. 1080p videos look great, and the AI Color feature is cool, but the lack of 4K 60fps recording is a serious omission versus other flagships.
Conclusion
Is the HUAWEI Mate 20 Pro the best flagship of the year? Performance wise, HUAWEI is still not entirely capable of competing with the Snapdragon 845-packing flagships. The HUAWEI Mate 20 Pro does stand out with its camera setup, as with other HUAWEI devices. And then there is the in-display fingerprint scanner which works better than the competition's, the 3D IR facial recognition, IP68 ingress protection, wireless charging and a sharp 1440p curved display. But then there is the lack of clear product differentiation within the HUAWEI Mate 20 series.
The HUAWEI Mate 20 is quite clearly inferior to the HUAWEI Mate 20 Pro, but the HUAWEI Mate 20 X makes a pretty compelling case. It's slightly more affordable, offers a larger screen, smaller notch larger battery, and comes with support for HUAWEI's M Pen. While I am sure there will be some who disagree, a stylus is definitely a feature that a "Pro" should have.
Priced at RM3599, you will probably never need to carry a compact camera with you anymore if you get the HUAWEI Mate 20 Pro, but as mentioned above, there seems to be no reason to pick the HUAWEI Mate 20 Pro over the HUAWEI Mate 20 X. Trying my utmost best, I found just two. You must have the Twilight finish, or your hands are just unable to accommodate the HUAWEI Mate 20 X. Make no mistake, the HUAWEI Mate 20 Pro is a great device, but so are the other HUAWEI Mate 20 devices.
Our thanks to HUAWEI Malaysia for provisioning the HUAWEI Mate 20 Pro used in this review. To support us, do check out the HUAWEI Mate 20 Pro on Lazada via the following link: