Review
Huawei Mate 20 X Review – The Titan That Stands Above All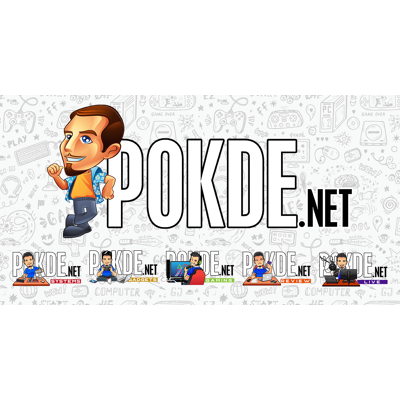 Positives
+ Great dual speaker setup
+ Stellar battery life
+ Leica Triple Camera is amazing
+ Huge display makes it a multimedia / gaming powerhouse
+ Has a 3.5mm jack
+ Has an IR Blaster so you can use this as a remote
+ OLED display gives the best colours and contrast
+ Tiny notch
+ Simple, yet elegant design
Negatives
- No 60 FPS recording for 4K resolution videos
- Can be a bit too big for some people
- Facial recognition needs just a little bit more improvement
- No water / dust resistance rating
- Proprietary NM cards for storage instead of MicroSD
- Telephoto lens need a boost in quality
Huawei Mate 20 X Review
Unboxing the Huawei Mate 20 X
If you missed out on our earlier post of our Huawei Mate 20 X unit, click right here to get up to speed.
Appearance
Unlike its Pro brethren, the Huawei Mate 20 X smartphone doesn't have those curved displays. However, that doesn't mean that it looks bad as it actually looks pretty good. If anything, the sheer size of its display alone is captivating. As a person who dislikes notches, this is probably the one I can accept as it is a very tiny notch which only contains the selfie camera.
Our Huawei Mate 20 X is the Midnight Blue variant. While something like the Twilight colour available for the P20 Pro and Mate 20 Pro would have been a more attractive option, a smartphone of this magnitude would require a protective case which will most likely block you from seeing the colour of the smartphone anyway. Interestingly, there's some slight accented lines here which you feel with your fingers. It does feel easier to grip with this compared to other phone with really glossy backs. Of course, you have the Leica Triple Camera system along with an LED flash which kinda makes it look like it has four cameras due to its square-shaped arrangement.
On the right side, you have the volume buttons as well as the power button. On the left side is where the SIM card tray is located.
On the bottom, you have the USB-C port as well as a single speaker grille. Lastly on the top, you have yet another speaker grille, an IR blaster, and a 3.5 headphone jack. Yes, it actually has both the IR blaster and a headphone jack, common features from the past which are getting increasingly rare nowadays but it's something I personally need as they're very convenient to have.
Overall, the Huawei Mate 20 X is a great looking smartphone with its size being the main focus here. If you're a fan of curved displays, you most likely won't bother with this but if your goal is to have the biggest screen possible, you know you want this. For something with a 7.2-inch display, it's surprisingly easy to hold with one hand but to be fair, I do have rather long fingers so that might be why.
Specifications
CPU/Chipset:
Kirin 980 (2 x Cortex-A76 @ 2.6 GHz + 2 x Cortex-A76 @ 1.92 GHz + 4 x Cortex-A55 @ 1.8 GHz)
GPU:
Mali-G76MP10 @ 720 MHz
RAM:
6GB LPDDR4X
Display:
7.2″ FHD+ (2244 x 1080) OLED display
Storage:
128GB UFS 2.1 (expandable via NM card up to 256GB)
Camera:
Main Camera(s)
Leica Triple Camera
40MP f/1.8 (27mm (35mm eqv.)) + 8MP f/2.4 3x Telephoto (80mm (35mm eqv.)) + 20MP f/2.2 ultra-wide angle (16mm (35mm eqv.))
Dual tone LED flash, laser AF, phase detection AF, CDAF, HUAWEI AI Image Stabilization (AIS), HDR, AI scene recognition, Portrait mode, Aperture mode, Pro mode, Night mode, [email protected] video, Underwater mode. Filters
Front Camera
24MP f/2.0
AR lens, Filters
OS:
EMUI 9.0 based on Android 9.0 Pie
Connectivity:
Wi-Fi 802.11 a/b/g/n/ac (Wave 2) (2.4 GHz + 5 GHz)
Bluetooth 5.0
USB Type-C (USB 3.0)
LTE Cat. 21 download (1.4 Gbps), LTE Cat. 18 upload (200 Mbps)
LTE-FDD: Band 1/2/3/4/5/6/7/8/9/12/17/18/19/20/26/28/32
LTE-TDD: Band 34/38/39/40
SIM:
Hybrid dual nanoSIM (second SIM slot shared with NM card)
Battery:
Li-ion 5000 mAh (non-removable)
22.5W HUAWEI SuperCharge
Dimensions:
174.6 x 85.4 x 8.15 mm
Weight:
232 g
Performance
It's interesting to note that the Huawei Mate 20 X, one of the biggest smartphones around, is using the world's first 7nm mobile chipset, the Kirin 980. It is said to be better than the Qualcomm Snapdragon 845, but of course, we'll have to test the claim. For the purpose of having a fair benchmark, we will be running the tests without activating Performance mode.
For a glimpse of how Performance mode can improve the benchmark scores, click right here to find out. 
On Antutu v7, the Huawei Mate 20 X does lose out to the Pocophone F1 and its Snapdragon 845 chipset. While not shown here, the Mate 20 Pro does score higher than both the 20 X and Pocophone F1, but all three devices aren't far apart in terms of score. Realistically, this should mean that performance is about equal between the two chipsets.
On Geekbench, you can see that while the Mate 20 Pro still scored higher, the Huawei Mate 20 X still did beat out three Snapdragon 845 devices. The Exynos 9810 may have won in the single core test, there is a noticeable loss in the multi-core department. The Kirin 980 is shaping up to be a lot better than expected.
On 3DMark however, the Kirin 980 chipsets did not do so well. It definitely lost to the Snapdragon 845 devices by a big margin, and it even lost out to the Exynos 9810. This suggests that while the CPU is on par or possibly better, the Kirin 980 loses out in the graphics department.
PCMark is designed to give the most accurate results with real-world applications. We listed out devices from a variety of chipsets to give you a clearer idea as to how well it performs. The Kirin 980 as seen in both the Huawei Mate 20 X and Mate 20 Pro is essentially sitting between the Snapdragon 835 and 845 chipsets, which is nothing great but still pretty good on its own.
Pairing together the 7nm chipset in the Kirin 980 and 5,000 mAh battery, there is certainly a lot of expectation on the Huawei Mate 20 X battery life. One thing's for sure, it definitely did not disappoint. It managed a respectable 803 minutes (13 hours and 23 minutes). In comparison to its Pro brethren, it managed a whole hour longer.
For my own usage which consists of auto-brightness on the lower spectrum, a mixture of Wi-Fi and mobile data, high accuracy location, zero gaming, almost consistently on social media, and few calls each day, I do manage to get two to three days of battery life. Realistically, I can definitely rely on at least two days but on days where I don't do much or go out much, three days isn't hard to pull off.
If you want some tips and tricks to maximize your battery life on the Huawei Mate 20 X, click right here. I did manage to get three whole days of battery.
It's worth keeping in mind that the Huawei SuperCharger which comes with this unit is not as fast as the one that's included in the Pro model. It's a 22.5W SuperCharger, which is still pretty fast on its own. Just know that 30 minutes worth of charging can definitely last you a whole day's worth of use so no worries there.
User Experience
With such a large size, I'm sure many of you are wondering if it's hard to use the Huawei Mate 20 X. Personally, I still find it comfortable enough to use with just one hand. It's a good thing it's not slippery nor does it have any curved screens.  The curve on the back of the phone makes it easier to hold the phone. However, it's worth nothing that my fingers are rather long, so if you have small hands, you may want to stick to the Mate 20 Pro or Mate 20.
Unlike its Pro brethren, it doesn't have the IP68 rating or any IP ratings for that matter, which I feel is a bit of a shame. It does have an OLED display, 7.2-inches to be precise, with FHD+ resolution. While the Pro version may show more detailed visuals, it still does produce great detail with vibrant colours and amazing contrast just like with most OLED panels.
It's worth noting that the Huawei Mate 20 X uses a different OLED panel from the Pro, which means it's unlikely to face the green display issues that have been reported in some Pro models. Click here if you want to know more about it.
For a screen this size, playing games and watching videos is amazing and immersive. Although it does have a notch, it is a very tiny one, kinda like a dot, so for most parts, it will feel like it's not even there. If you game a lot of watch plenty of videos, you definitely should get this.
On the sound department, the dual speakers on the top and bottom are absolutely great. It's loud and rather wholesome, but the best of all is that it doesn't suffer from the same drawback its Pro brethren is having. By that, I mean that the USB-C port isn't the primary speaker output, so you don't have to worry about audio being blocked while you're charging it. If you need a more personal listening experience, this one does have a 3.5mm jack so you can easily plug in your favourite pair of headphones.
There are a variety of ways to keep your phone secure so other people won't be able to simply use it; facial recognition, fingerprint, and PIN code. In the case of the facial recognition system, it is very accurate and takes a very short moment to recognize and automatically unlock the device. There are two downsides to it however.
For starters, you do need to be facing directly in front of the phone / front camera in order for it to work properly. The other is that when it's dark, it does have trouble recognizing your face. It's understandable as cameras need light in order to see anything but was hoping it could still manage to map it out well enough. Because of this, I still stick to the fingerprint sensor, which is located on the back (right below the camera) as it is the most reliable and fastest method of unlocking it.
EMUI 9.0 is very similar to the older version, with not much changes aesthetically and in terms of navigating around. It does have some new gestures for you to use but for me, I personally couldn't be bothered to change my habits and found it easier to use without it. If anything, the only thing I decided to toggle is "Darken Interface Colours" in the battery section, which is pleasing to my eyes and the battery.
What I really love about the Huawei Mate 20 X, and also a lot of their smartphones, is that they have one thing that many other brands chose to omit in their newer devices; IR Blaster. This means I can use it as a remote control for my TV and more. This is especially helpful as it means I don't have to buy AA batteries for my remote anymore and I don't even have to bother about it. All I need is just the phone and I'm good to go.
What I don't like about the Huawei Mate 20 X is its use of the proprietary NM cards for storage. It's expensive and you can only get it from Huawei. From what I understand, it doesn't have any notable benefits over MicroSD, which is why I'm baffled as to why they needed to have them in the first place. Since it does have a solid 128 GBs of internal storage, I can live with just this.
Camera
Arguably the most exciting part about the Huawei Mate 20 X is the camera. It utilizes the Leica Triple Camera setup which has the wide angle, ultra-wide angle, and telephoto lens, giving you quite a bit of versatility in how you want to shoot. There are a number of modes that you can access via the camera app; Aperture, Night, Portrait, Photo, Video, Pro, and More.
Personally, I am in love with the camera. It is easily capable of taking great photos without toying around much with the settings. The phone does most of the work for you when it comes to optimizing your photos. Colours are very punchy but sometimes, it can be a little bit off. For example, I took a photo of brownies and ice cream covered in chocolate syrup. The chocolate syrup seems more reddish-orange rather than brown, despite it being truly brown in real life.
When it comes to low-light situations, you have the choice of shooting either in Night Mode and HDR mode. In the case of Night Mode, what it does is take photos with the shutter speed set up to 4 seconds. While HDR is generally faster and easier to capture, it usually results in a loss of colour so you have to play around with both to see which gets you the best photo. Alternatively, you can also opt to use the Pro mode for full control.
As for the front-facing camera, it's generally able to capture good quality selfies but it's worth noting that colours are more neutral in this one. This isn't actually a bad thing as it makes it easier to edit afterwards. It doesn't have stability like the wide-angle camera so be sure to steady your hands. Otherwise, you're going to get some out of focus and blurry shots.
In older Huawei devices, you have the ability to switch between the multiple cameras by toggling them yourself. With the Huawei Mate 20 X, you switch between all three cameras by zooming in or out.
Upon opening up the camera app, you will be using the 40 MP Wide Angle Lens (f/1.8 aperture) by default. This is the best one for general use and will provide you with the best imaging performance.
As soon as you zoom out by pinching the screen outwards, you will see the zoom factor go from 1.0x to anywhere from 0.9x to 0.6x. At this point, the camera will automatically switch to the 20 MP Ultra Wide Angle Lens (f/2.2 aperture). This will allow you to capture more things within the frame itself, giving you a rather wide perspective compared to the standard Wide Angle Lens.
As for the telephoto lens, it's a bit tricky. It kicks in from 3x zoom onwards, but will only shift to the telephoto lens when it detects a face and a distinguishable object to focus on. From 1x to 2.9x zoom, it will not kick in no matter what. This was the case for the Huawei Mate 20 X and the Mate 20 Pro.
Interestingly, the 3x zoom via the telephoto lens is actually optical zoom so you will not face any loss in quality when zooming in, which usually happens in digital zoom. From 3x to 5x zoom, it will be using Huawei's hybrid zoom feature, which we will explain in-depth in a future post.
One last note, you will not be able to zoom in or out if your picture resolution is set to 40MP. You will need to use either the 7MP options or, preferably, the 10MP option to fully make use of the Leica Triple Camera system.
I am in love with the camera on the Huawei Mate 20 X and I can't see how anyone could be unhappy with it. Whether you're a selfie aficionado or someone who likes to take snaps wherever you go, this can easily fit in all your needs for mobile photography.
Huawei Mate 20 X Verdict
Overall, the Huawei Mate 20 X is a great, titan-sized smartphone which certainly hits the mark in plenty of areas. It does have its fair share of quirks but some of them are very dependent on the person using it as well, and I don't mean in terms of just preference.
The one thing that makes this one stand out is its sheer size. The display is big and great to look at but there's no point going for it if you have a hard time using it with one hand. If you have some big hands or are willing to go through it anyway, then you'll have yourself a smartphone that performs well in various areas, has a great camera, and a pretty good battery life.
With that being said, I award the Huawei Mate 20 X with our coveted Gold Pokdeward!