Review
HUAWEI Mate 30 Review — the better of the duo?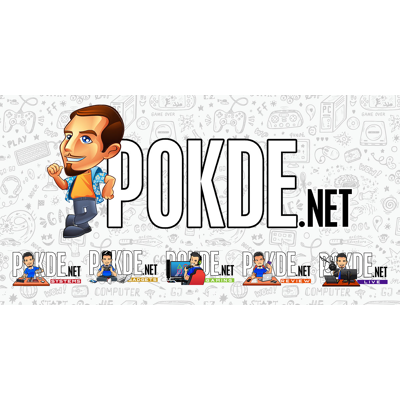 Overview
The HUAWEI Mate 30 may not have the over-the-top features of its Pro brethren like the ridiculous 7680 fps slow-mo or the stunning Horizon Display, but what's amazing about it is how close it comes to the Mate 30 Pro while being offered at a lower price point.
1 Year + 1 Year Free Extended Warranty
Positives
+ Comes with 40W SuperCharge power adapter out of the box
+ Sleek no-frills design
+ There's still a headphone jack!
+ Good performance across the board
+ Great battery life, fast charging and fast wireless charging is cool
+ Flat screen is more practical for daily use
+ Camera does a good job in most situations
+ Reasonable price
Negatives
- Could do with more grunt in the GPU department
- Super Night Mode for ultra-wide angle shooter could do with more optimization
The HUAWEI Mate 30 series are a pretty interesting duo. As one of the first few smartphone brands to offer a Pro and non-Pro variants of their flagship models, HUAWEI has had plenty of experience with this kind of product segmentation, so let's see if the HUAWEI Mate 30 brings enough difference to the table to warrant two separate versions of the HUAWEI Mate 30?
Unboxing
Packaging wise there's little difference between the HUAWEI Mate 30 and Mate 30 Pro. It comes in a black box which gives off a vibe of premiumness and exclusivity. And of course there's the Leica logo down bottom in case you forget about HUAWEI's partnership with Leica.
In the box are the 40W HUAWEI SuperCharge power adapter, a soft TPU case, the USB-C cable, SIM ejector tool and a pair of 3.5mm earphones.There should also be some documentation which is missing from our unit here.
Appearance
Well unlike the previous non-Pro variant of the flagships, the HUAWEI Mate 30 here is probably a lot closer to its more premium brethren. Sure, you miss out on that sweet curved Horizon Display which gives you gaming triggers but takes away your volume controls, but the display here is still a sweet 6.62″ OLED panel that gives you more usable space than the HUAWEI Mate 30 Pro. You might also appreciate the extremely slim bezels on all sides, making the HUAWEI Mate 30 a really compact device despite its screen size.
Some of you out there might also prefer the slightly smaller notch. HUAWEI didn't cram in a gesture sensor in the notch above the screen of the HUAWEI Mate 30, although it does still offer the air gesture functionality, enabled by the 3D ToF sensor which is still present. 3D ToF sensors are reportedly more power hungry, so you might suffer a bit worse battery life using it on the HUAWEI Mate 30 than the HUAWEI Mate 30 Pro, but personally I don't find it that important of a feature to even care.
Over on the back you get the circular camera bump, although there are some changes to it. In place of the 3D ToF camera, you get a laser autofocusing system, but HUAWEI put it into a ring for a similar quad-camera aesthetic. The Black color option might not be as stunning as the Space Silver Mate 30 Pro we got the opportunity of playing around with, but it still has surprising depth to the finish. It looks good without going over the top, and that's exactly how we like our phones.
Thanks to the fact that the HUAWEI Mate 30 sports a more conventional design, you also get a conventional volume rocker. The power button is also highlighted with a recess that's filled in with red. The frame is quite a bit more substantial, which should put to rest any doubts about its build quality.
Onto things that the HUAWEI Mate 30 has that the Mate 30 Pro doesn't, we have here the 3.5mm jack. HUAWEI has continued the tradition of including the headphone jack in the non-Pro variants here even in the Mate 30 series, and we are thankful for that. The USB-C port here also supports the 40W HUAWEI SuperCharge which is HUAWEI's fastest charging speed yet. This is also the first time the non-Pro variant ever featured the fastest charging speed HUAWEI had to offer, which is nice to see. Meanwhile over on the there's an IR blaster for you to use the HUAWEI Mate 30 as a very expensive remote control.
Specifications
CPU
Kirin 990 (2 x Cortex-A76 @ 2.86 GHz + 2 x Cortex-A76 @ 2.09 GHz + 4 x Cortex-A55 @ 1.86 GHz), 7nm FinFET
GPU
Mali-G76MP16 @ 700 MHz
RAM
8GB LPDDR4x
Display
6.62″ FHD+ (2340 x 1080) OLED display
Storage
128GB UFS 3.0 (expandable via NM card up to 256GB)
Camera
Main Camera(s)
40MP f/1.8 primary camera (27mm), 1/1.7″ RYYB Quad Bayer sensor
16MP f/2.2 ultra-wide angle (17mm), macro focusing
8MP f/2.4 3x telephoto camera (80mm), OIS
Laser AF, Master AI, AI HDR, Pro mode, Super Night Mode, Leica color profiles, 4K60 video, 1080p960fps slow mo, Vlog mode, AI Color, Beauty mode, Dual LED flash, RGB sensor
Front Camera
24MP f/2.0
3D Depth Sensing Camera
AI Beautify, Color Filters, AI HDR, 1080p30 video
OS
EMUI 10 based on Android 10
Connectivity
LTE Band 1/2/3/4/5/6/7/8/9/12/17/18/19/20/26/28/32/34/38/39/40/41
Wi-Fi 802.11 a/b/g/n/ac (Wave 2) (2.4 GHz, 5 GHz)
Bluetooth 5.1
NFC
USB 3.0 over Type-C
Dual-band GPS, Galileo, QZSS
SIM
Dual SIM
Battery
4200 mAh (non-removable)
40W HUAWEI SuperCharge, 27W Wireless HUAWEI SuperCharge
Dimensions
160.8 x 76.1 x 8.4 mm
Weight
196 g
Ingress protection
IP53
Performance
The HUAWEI Mate 30 trades punches with the HUAWEI Mate 30 Pro, which is expected considering both of them share the same chipset anyways. GPU performance is probably a sore spot for the Kirin 990 too. Battery life we see the HUAWEI Mate 30 Pro pull away a bit, but by a surprisingly small margin when the Mate 30 Pro's battery is 4500 mAh vs the 4200 mAh unit in the Mate 30.
Real-world usage netted me around 6 hours 34 minutes over more than 24 hours, which I consider very good in my book. When it finally came time to charge the HUAWEI Mate 30, I got 69% back in just 30 minutes, which is really impressive. With 40W HUAWEI SuperCharge and 27W HUAWEI Wireless SuperCharge, that was kinda expected. You don't get the wireless charger in the box though; you would have to shell out a bit of change to get that.
User Experience
Unlike the previous non-Pro HUAWEI Mate flagships from HUAWEI, the HUAWEI Mate 30 comes with an OLED display. It amps up the visual experience by quite a bit, and while the notch is bigger than it was in the HUAWEI Mate 20 series, at least it offers the option to unlock the smartphone even when in pitch black conditions. Also, you get an under-display fingerprint scanner which works well enough for me to not really note its presence, which is exactly the way it should be.
EMUI 10 is exactly the same here, with all the gestures and features available on the HUAWEI Mate 30 Pro also available here. HUAWEI did some much needed touch-ups here and there throughout the UI to improve it over the previous generation, but that's about it.
The camera UI is also pretty similar to the HUAWEI Mate 30 Pro and I am not complaining. I love that they have transitioned to the more mature looking font here instead of the edgy one found in the P30 series. You get most of the features from the HUAWEI Mate 30 Pro too, aside from the groundbreaking 7680 fps slow-mo capability.
When it came to the results… I would say the HUAWEI Mate 30 Pro's ultra-wide angle camera does a much better job. The HUAWEI Mate 30 has one of the worst low-light ultra-wide angle results I have seen, and I believe HUAWEI definitely has to put in more work on the optimization of the Super Night Mode for the ultra-wide angle shooter. In good lighting it does a great job though, with nice contrast and details. It does take in a lot more of the scene though, which is probably what you want with an ultra-wide angle camera anyways. The main camera delivers excellent results, and with up to 8-second exposures, low light images are also very good. And surprisingly stable despite the long exposure. Check out the full-sized images on Google Photos here.
Conclusion
Would I recommend the HUAWEI Mate 30? To be entirely honest, it does seem like a great alternative to the HUAWEI Mate 30 Pro with most of the key features here at RM1100 less. For RM2799 it has a pretty strong feature set. You still have to rely on the AppGallery for your apps, but personally i feel like that's more of an issue when you are starting off, which Phone Clone sort of mitigates by allowing you to transfer most of the stuff from your old phone.
As a whole, this might not be the best value flagship out there, but you are getting a lot of hardware for your money here with the HUAWEI Mate 30. There's even a headphone jack here, what more can you ask for these days?
Our thanks to HUAWEI Malaysia for sending us the HUAWEI Mate 30 for review.