Review
ILLEGEAR POSEIDON Review – Clean, Colourful Gaming PC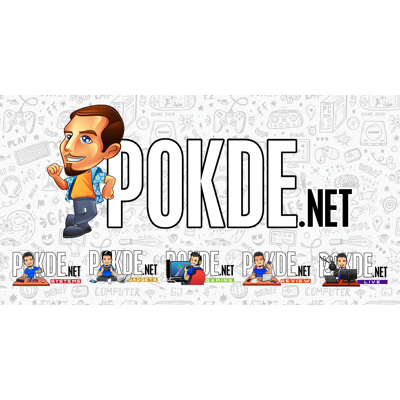 Overview
There are a wide number of desktop PC builders out there, and one such offering in Malaysia catered to gamers is the ILLEGEAR POSEIDON. Is it worth building or should you just do it yourself? Let's find out.
3-years carry-in warranty and lifetime technical support
Positives
+ Can scale accordingly with your budget and needs
+ Good variety of parts available
+ Good cable management
+ Can easily upgrade parts yourself after purchase
+ ARGB / RGB
+ Free goodies with every order
+ Additional after-sales support options
Negatives
- Wi-Fi adapter is an add-on purchase
- Doesn't offer anything out of the ordinary compared to other custom PCs
- Self-built desktops would give you more value for money unless you want the add-ons
Unboxing the ILLEGEAR POSEIDON
The ILLEGEAR POSEIDON gaming desktop comes inside a box which is the actual packaging for the PC chassis. Unless you choose not to accept it, you will be expected to receive most, if not all, boxes for each individual component. Apart from the cables and desktop itself, you are expected to get the following items as well after purchase:
ILLEGEAR Matmaster RGB XL
ILLEGEAR FANG gaming mouse with honeycomb design
Appearance
The ILLEGEAR POSEIDON is a full tower gaming desktop, making it a bit of hefty machine. Looks may fool you but it is heavier than it seems, but that also comes with the caveat of having a solid chassis. From the front, you can see the tempered glass panel which allows you to see the insides of the PC. There's also the VXR logo on the bottom-right corner, signifying the chassis model.
You might be wondering where the front I/Os are located. This particular case has it placed on top. Here, you can find three fans, a magnetic dust filter, the Tecware logo, as well as the following buttons and I/Os from top to bottom:
RGB button
Reset button
3.5mm headphone jack
3.5mm mic jack
2 x USB 2.0 ports
2 x USB 3.0 Type-A ports
Power button
On the left side, you have a large tempered glass side panel which gives you an even clearer look at the insides of the ILLEGEAR POSEIDON. This is perfect if you plan on showing off that cool RGB bling. The right side is a simple metal side panel with holes for ventilation.
Turning over to the bottom, you have four desktop feet to give the machine a little elevation for improved airflow, another three fans, and a magnetic dust filter. Just like the one on top, you can easily remove and reapply the magnetic dust filter just by pulling it off and putting it back. This makes it convenient to clean when dust starts to build up.
As for the rear, you have the vast majority of ports (which we've included in the specifications table in the next section), graphics card ports, a power switch and the power port. If you ever find yourself the need to remove / replace the power supply, keep in mind that there are four screws holding it in place here.
Overall, the ILLEGEAR POSEIDON is an aesthetically-pleasing gaming desktop on its own. We haven't even powered it on yet to see all the RGB lighting in its entire glory. If you're the kind who likes to show off the insides of your PC, this will easily fit the bill. It's just a matter of whether you like full tower-sized PCs or not.
Specifications
Performance
For our review unit, the ILLEGEAR POSEIDON gaming desktop comes with two storage devices; a 256GB Samsung PM981a M.2 NVMe PCIe SSD and a 3.5″ Seagate Barracuda 1TB 7200RPM SATA HDD.
The SSD performed really well so you can expect some really fast bootup / loading times. The HDD performed decently, and should be used to just store data rather than installing anything on it.
On Cinebench R15, the ILLEGEAR POSEIDON had the best score among all the gaming desktops we've benchmarked thus far. We also included a gaming laptop inside given how powerful it is and how well it scored as a comparison.
A similar pattern can be seen in Cinebench R20, where it also takes the top spot among gaming desktops. The only machine that managed to beat it is the ASUS ROG Zephyrus Duo, but only for the single core performance. It's clear that the Intel Core i7-10700K packs a lot of punch.
As for Unigine SuperPosition's 4K Optimized benchmark, this is where the ILLEGEAR POSEIDON starts to take a bit of a backseat to the other desktops. This isn't a surprise however since the top three machines in the graph uses a stronger graphics card and this benchmark is GPU-intensive.
While it's mostly similar in 3DMark's Time Spy benchmark, it's interesting to see how the ILLEGEAR POSEIDON performs on par with the Alienware Aurora R9. This is an Intel Core i7-10700K with RTX 2070 SUPER performing similarly to an Intel Core i7-9700K with RTX 2080 SUPER.
In 3DMark's Port Royal benchmark however, the difference has become more significant. Again, this isn't a surprise as this is graphically-reliant, and having the stronger RTX card will have better ray tracing results.
Moving on to PCMark, you can see that the ILLEGEAR POSEIDON is a well-rounded machine. It will perform well for work, basic tasks, and for more intensive tasks such as digital content creation. If you need power for your work, this will do perfectly fine.
On the subject of gaming, we tested it in an array of games running in Full HD at the highest settings possible. The numbers seen in the chart is the average FPS that we got with the desktop. It did pretty well for its specifications and for the games that it didn't get at least 60 FPS, it's not a surprise as those are some of the most resource-intensive games running at 4K resolution or making use of ray tracing technology.
Running temperature is good, with the CPU running typically around 70°C and almost never surpassing the 75°C mark whereas the GPU typically hangs around the high 60s and low 70s. This machine would definitely be overkill for Full HD, so I believe the sweet spot would be at 1440p unless you simply want to maximize frame rates, such as for competitive gaming.
User Experience
The ILLEGEAR POSEIDON gaming desktop isn't exactly huge but for someone like me who prefers a more compact setup, it's too big for me. It's a full tower desktop and it's quite easy to open it up, even without tools, as I managed to easily unscrew the side panels with my hands. I would still recommend having a screwdriver on hand just in case.
The cable management here is excellent and it has a nice, clean build. You don't get any unnecessary wires out and about and this should be optimal for airflow. When it's powered on and the RGB lighting kicks, in, it looks breathtaking. If you're not a fan of the bling bling, this might be overbearing for you.
As mentioned earlier, it has both an SSD and HDD inside, but it's an M.2 SSD and a 3.5″ HDD. You have plenty of space to fit in more storage devices if you wish, but if you want a cleaner looking setup, be prepared to use mounting kits. Alternatively, you can always ask the folks at ILLEGEAR to set it up for you, preferably when you're already ordering it. As for slots in the case, you have two 3.5-inch bays and two 2.5-inch bays + two 2.5-inch variable bays.
The GPU is the easiest to change, especially since it's making use of the POSEIDON GPU Parallel Holder. Given the size of the chassis, you can pretty much fit any graphics card size here. Just make sure the width / shape doesn't interfere with the AIO cooler's pipes.
There are a ton of ports here, as expected from a gaming desktop of this size, which includes USB 2.0, USB 3.1, and RJ45 LAN ports. My only complaint is that the motherboard doesn't have any USB-C ports. For display output, you have three DisplayPorts and one HDMI port, which is typically what you'd expect from a GeForce RTX 2070 SUPER.
Speaking of the RTX 2070 SUPER, the graphics card uses a triple-fan setup which is plenty to keep it running cool. Especially since space isn't an issue, I wouldn't worry about it at all except for the occasional cleaning of dust buildup. If you ever need to upgrade, whether it's changing or adding more graphics cards, just keep in mind that this uses a 750W PSU.
The folks over at ILLEGEAR will put the machine through stress tests to ensure that the PC will be stable when you get your hands on it. As such, you can get it up and running as soon as you pick it up or its delivered to you. While there is enough power to game in 4K, I would recommend sticking to 1440p for an overall smoother experience in every game out there right now.
I personally don't see any need to upgrade it any further than it is right now, and probably not for a number of years. If there's anything that could use a change soon, it would be the storage and RAM capacity. Even then, it would be dependent on what you plan on using this for. As is, I'm perfectly fine with it.
What I personally don't like is that for our review unit, it doesn't come with Wi-Fi. In fact, the only way I can get internet access is through LAN. After checking through their website, the Wi-Fi adapter appears to be an add-on purchase. It's not a big deal as it's not expensive, but it's something you need to keep in mind if you plan on ordering the ILLEGEAR POSEIDON.
From my own use of gaming, Netflix, YouTube, web surfing and work (Photoshop, Premiere Pro, After Effects, and word processing), it works great with good thermals. Given the power it has, it's no surprise that it works smoothly for my needs. If you're doing heavy video editing or rendering work, you might want to increase the RAM but honestly, it's fine as is.
On the software end, our review unit came almost as clean as a fresh Windows 10 installation. The only software out of the usual that was installed before I used it is the GIGABYTE RGB Fusion software where you can adjust the RGB lighting of any RGB-compatible component connected to the motherboard. Other than that, the world is your oyster.
ILLEGEAR POSEIDON Verdict
The ILLEGEAR POSEIDON is a great gaming desktop that pretty much anyone today can enjoy, regardless of whether it's for work or game. It is a custom gaming desktop, just that ILLEGEAR is the one building it for you. Would you be able to save money if you build it yourself? Sure, but it might not be by much. It's also easier as you have experts doing the job for you.
You still have a variety of customization and upgradability available when you get your hands on this. It's just a matter of whether you want to start a build yourself, or have someone else do it and continue afterwards. It doesn't offer anything out of the ordinary compared to custom PC builds, if that's what you're looking for. If you're okay with the size, you will be happy with this.
With that, I award the ILLEGEAR POSEIDON gaming desktop with our Silver Pokdeward.
Big thanks to ILLEGEAR for letting us use this for review. If you wanna check out all the available configurations, click right here.