Should You Use Original Chargers Or Third-Party Chargers?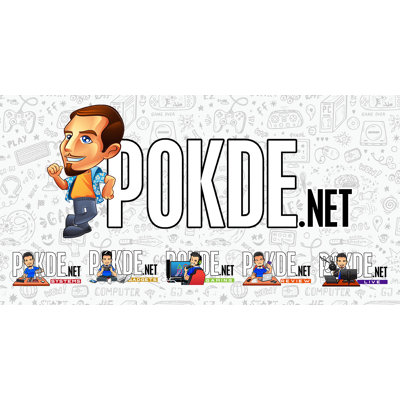 We've all been there, buying cheap phone chargers at some random shop mostly for convenience or out of sheer necessity. Compared to original chargers, why are these significantly cheaper? What gives? Are these third-party chargers on par? Or are they a disaster that's waiting to happen?
The Bad
No proper quality control
Third-party chargers, especially the cheap ones you find in phone accessory shops like Ni***Z are not recommended at all as some of them do not adhere to normal safety standards. And because they don't adhere to normal safety standards, they are less likely to perform rigorous safety checks. This also partly explains why these manufacturers can get away with selling their chargers for dirt cheap. Some hybrid chargers, such as the ones that double as a power extension are also not advisable as some of these have been proven to be serious fire hazards!
Fire hazards
Subpar electronic components found in most of these cheap chargers can also cause unnecessary ghost touch issues on your device. In more serious cases they can cause the charger or even your battery to explode.
Lack of fast charging standards
Furthermore, not all third-party chargers support all brands' fast charging standards, however. Standards like OPPO's VOOC technology (by extension OnePlus' Dash and Warp technology) are very rarely supported by third-party chargers so you will have to rely mostly on original OPPO chargers.
The Good
Cheaper than original chargers
Although, this is not to say that all third-party chargers aren't good choices to use for your device. Chargers from brands like UGREEN have proven themselves to be more than adequate replacements or additions to original chargers. They provide cheaper alternatives to original accessories that work just as well.
Good quality
Third-party charges may have a bad rap when it comes to quality control but not all are like that. Some of these brands do put their chargers through rigorous safety checks and some of them do have the necessary safety features found on original chargers.
Easily available
They are also more readily available and easier to find compared to original chargers. More times than none, you will have to go over to the official stores just to get original chargers and these may not be easily accessible to some people.
Can charge multiple devices
Third-party chargers often have features where they are able to charge multiple devices ie smartphones, laptops, etc at the same time. They have multiple charging ports that can be used simultaneously and you don't have to overly worry about fire hazards as good third-party chargers often comply with regular safety standards as well as employing their own safety features.
Compatible with multiple devices' fast charging standards
While some fast charging standards like OPPO's VOOC technology aren't available on a lot of third-party chargers, most of the other charging standards are. This is useful as it means a single charger is able to charge multiple devices with different fast charging standards. Talk about major convenience.
Finally, fast charging may be extremely useful but recent findings have shown that continuous usage of fast charging will increase the degradation rate of your device's battery. This is due to the fact that fast charging generates more heat compared to normal charging which in turn shortens the battery life span.
This might sound alarming to some but do not fret as the battery degradation does not happen instantly. It is more of a slow and gradual decline which is typical for a smartphone these days. By the time you notice that your phone has some serious battery issues, it might already be time to upgrade your device anyway.
Which third-party chargers we recommend
1. UGREEN PD Fast Charger
This 18W charger by UGREEN has PD support which means it can deliver fast charging to not only Android devices with Qualcomm Quick Charge support but also iPhones as well. Not only that, UGREEN states that this charger can also charge your Nintendo Switch too. You can purchase this charger from UGREEN's official Lazada page right here.
2. UGREEN 36W Wall Charger
This charger has support for Qualcomm Quick Charge 3.0 as well as HUAWEI's FCP fast charging standard. This means that this charger is able to deliver fast charging to HUAWEI devices in addition to other Android devices that have support for QC 3.0. It also has two USB ports so you can charge two devices at the same time. Purchase this charger from UGREEN's official Lazada page right here.
3. UGREEN 65W GaN Charger
This charger has four USB slots so it can charge multiple devices at one time. It can fast charge Android devices, iPhones and HUAWEI devices as well as possessing the ability to fully charge a MacBook Pro 13″ in 1 and a half hours! The charger also features GaN power tech which helps charge devices more efficiently with less generated heat in a small form factor. You can find this charger on UGREEN's official Lazada page right here.
We hope that this has helped you understand more about what fast charging really is. For more interesting stuff like this, do stay tuned to Pokde.net.