If You Aren't Using These PS4 Tips, You're Missing Out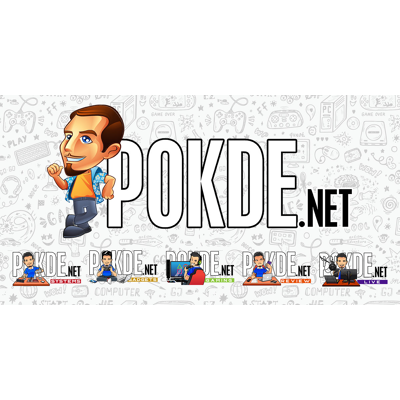 Are you a proud owner of a PS4 console? If you're looking for the best possible ways to enhance your gaming experience, here are several PS4 tips that can help you achieve that. Let's get started, shall we?
The Bigger The Storage, The Better
Let's face it. In order for you to play your games, you need something to install them on. While a basic PS4 console comes with 500GB, that's hardly enough. You can choose to upgrade it to a bigger size by replacing the internal HDD with a bigger one, or, if you would like to have a bigger storage while having fast performance, you can opt to install an SSD inside. The cost can is substantial but you'll be getting fast boot speeds and faster loading times in games.
If you are tight on the budget side, you can also choose to install a 7200RPM HDD or an SSHD instead. It will be slightly slower but still faster than the console's stock HDD. Why stop there? You can upgrade your storage without opening it up by using an external HDD. If you haven't check out on our 2TB Seagate Game Drive, check out the specifically made for PS4 drive right here.
Don't Overlook Your DualShock 4
Your Dualshock 4, or DS4, is your instrument of war for the console (no, third party mice and keyboards don't count), so why not take good care of them. Speaking from personal experience, one of the things that gets bad over time is the controller's analog sticks, since it's made of rubber. It wears out a lot easier than you think. I've seen a number of friends who completely wear them out to the point that the analog stick is essentially bald.
One thing that you can do is spend some money on thumb grips for your DS4 to give it more protection. No, you don't need to buy the most expensive one that you can find. Find one that suits your budget and comes with a surface that you like (there is a variety of types out there).
You can also consider getting yourself a DS4 case. The most common one would be silicone. It comes in handy if you have sweaty hands and it gives you a firmer grip to your controller. It may not seem much, but spending a little bit more on your DS4 can help you prolong it's durability (and maybe save you the money of buying a new one).
If you're looking for a 3rd party controller that will work flawlessly on the PlayStation 4 and PC, check out our review of the Razer Raiju by clicking here.
It's Time For Spring Cleaning
Does your PS4 console sound like a jumbo jet getting ready for take off? Well that probably means that a cleaning service is in order. You might think that your PS4 is clean, since the outside may look 'okay' but what goes inside is not visible to the eyes (well, at least until you open it). You should focus on clearing up the vents as well as the fan. Another possible reason for the loud noise could be because of the console's thermal paste. If you're not confident in doing these services yourself, find a reputable shop that can do the job for you.
Sharing Is Caring
Some of you may or may not know this but you can save money by sharing accounts. How does this works? Let's say that you have a family member that lives in a different area and also has a PS4, you can choose either of the accounts to be the base account to share games bought at the PS store. Think of it this way, you'll only need to purchase a game at half the cost, since you're splitting it with another person. Moreover, you can also use this method to share PS Plus subscription, which further adds to the savings you'll make.
Editor's Note: While the PS Plus subscription can help save money with bonus discounts and free games, the quality has dropped as of late. It's only truly valuable if you enjoy / don't own most of the free games and use the discounts often.
If you follow these tips, you'll see yourself saving some cash in both the long and short run. Looking for more tips? You can write down below on any suggestions that you might be looking for. Be sure to stay tuned to Pokde.net for more tips and tricks.