Review
MasterMouse MM530 gaming mouse review; a top-grade sensor in a familiar shell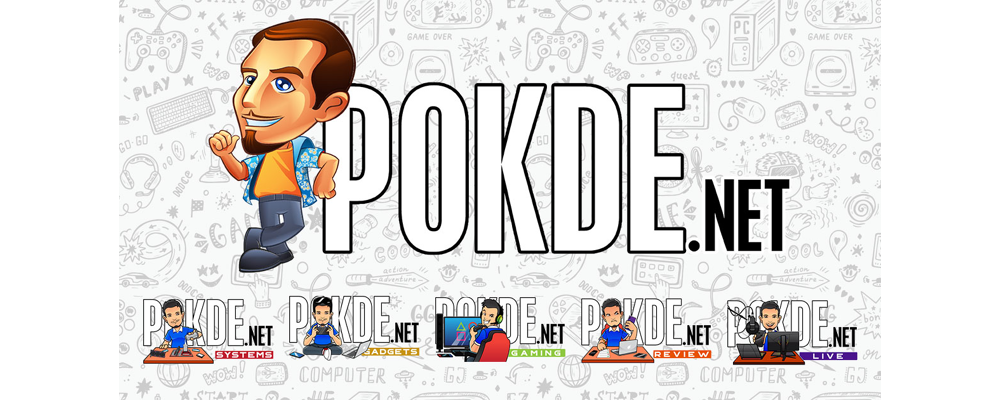 Positives
+ Nice simple packaging
+ Familiar design with nice honeycomb grips
+ Easy-to-use driver software
+ PBT buttons will last a really, really long time
+ Tactile yet quiet buttons
+ Great sensor with precise tracking and low lift off distance
+ Amazing value for money!
Negatives
- Braided cable would have been ideal
- Side buttons are a bit too mushy
Introduction
Cooler Master and their foray into the peripherals market isn't something new. We have seen their rather wide range of keyboard and mice, before and after they decided to add the Master prefix to everything. Today we will be looking at the successor of the CM Storm Mizar mouse, the recently announced MasterMouse MM530 which features an all too familiar shape and an equally popular high-end optical sensor. Without further ado, let's take a look at this mouse.
Unboxing
Packaged in Cooler Master's now signature grey, the MasterMouse MM530's packaging draws attention to itself with big honking text. There is a small emblem that lets you know there is RGB on this mouse, and the product image does feature red, green and blue illumination zones to hammer in the point. Okay, RGBae is noted.
Over on the back we find some highlights like the fact the MasterMouse MM530 packs the Pixart PMW3360 optical sensor which is a variant of the much lauded Pixart PMW3366. Interestingly this mouse also features PBT buttons and Omron switches, so this mouse should be able to endure a lot of clicks.
A flip door allows you to check out the mouse before spending money on it. I really like mice that are packaged like this. At least I can get an idea of how well do I like the shape my holding it before I spend my hard-earned money on it. More specifications and highlights line the inner side of the cover.
And this is all you get with the MasterMouse MM530. The mouse, and a simple user guide. Our review kit doesn't feature the replacement mousefeet that is available in retail packages. That's really great value for money right there.
Appearance
If you are looking for a gaming mouse that doesn't scream "1337" every chance it gets, this is definitely the mouse for you. Just like the MasterKey Pro S which I use on a daily basis, the MasterMouse MM530 is one sleeper looking peripheral with its matte top shell. Also do note the independent left and right click buttons. The logo is glossy, but I wonder how long the paint will last before my sweat erodes it.
The sides feature rubber panels with a honeycomb pattern. The left side here features two buttons which are glossy for some reason. Glossy and buttons are never good together, but perhaps Cooler Master decided it was good to differentiate the buttons from the rest of the matte materials.
The honeycomb material is also used over on the right side. This side bulges out nicely to offer some support for your pinky, but it is not nearly as substantial as found on some other mice.
The underside of the MasterMouse MM530 looks exactly like the ones on cheap mice. It emits infrared light instead of bathing your desk in red light, so you got that going for you. The large mousefeet should offer a very smooth glide over any surface. The sensor is slightly biased to the top of the mouse, so tracking wouldn't differ too much from your regular mice.
Unlike most gaming mice, we aren't getting braided cables with the MasterMouse MM530. Cooler Master did use a gold-plated USB connector with a weird Blue plastic, but this is no USB 3.0 connector. The connector is pretty compact, which is good. Huge connectors will block access to the adjacent port which will be an issue when it comes to laptops which have few ports to begin with.
Specifications
| | |
| --- | --- |
| Body material | PBT buttons, rubber side grips, plastic shell |
| Sensor | Pixart PMW3360, Optical |
| DPI | Up to 12 000 DPI, in 100 DPI increments |
| USB report rate | 125/250/500/1000 Hz |
| Switch type | Omron switches rated for 20 million clicks |
| Microprocessor | 32 bit ARM Cortex M0 |
| Cable | 1.8m, standard rubber coat, gold plated connector |
| Weight | 99 g excluding cable, 132.5 g including cable |
| Included accessories | User guide |
User Experience
This mouse is plug-and-play, but you will want to install the driver software to extract the most from it. Without the software, you are looking at DPI steps of 400/1200/4000/12000 which can be selected by the DPI buttons behind the scroll wheel. Installing the software is a breeze, and if you have a MasterKeys keyboard, they will both be configurable via the Cooler Master Portal suite.
The options offered by the driver software isn't particularly rich, but Cooler Master does offer you a way to effectively double the number of buttons available on the mouse. TactiX is the name, and it works by enabling different functions for each button when the TactiX modifier button is pressed. The rest of the options offered are pretty standard, customizable DPI presets with independent X and Y axis sensitivity, angle snapping, RGB configuration and also macro recording.
RGB on this mouse isn't the most interesting I have seen, with only three customizable zones available. Cooler Master has decided against lighting up the entire logo, instead just illuminating the frame around the lettering. The mouse looks good, but if you are after insane RGB customization, this is not the mouse for you. On the bright side, you don't need the driver software to always be active to be able to enjoy the RGB effects. It is saved to the 512KB onboard memory along with the four DPI presets, so it will shine the same wherever you plug it into.
The IntelliMouse-esque shape needs no introduction by now, as it has inspired countless gaming mice. The size is just right for my large-ish palms. It's comfortable to hold in a palm grip, and the matte shell will feel great even when your palms are sweaty, knees weak and arms are heavy. An advantage of the PBT buttons is durability. If you have been lurking in keyboard enthusiast forums, you will know PBT is much more durable than the common ABS plastic used. With the matte material used, you will find the PBT buttons much more resistant to shine compared to a mouse made of ABS. Whether you will use the mouse that long is another story altogether, but at least you can sleep easy at night knowing that this mouse is designed to last.
Primary buttons are tactile and not too noisy, making the mouse a joy to click with. This is also the first mouse that I liked clicking the scroll wheel on. It scrolls quietly, with clear tactile feedback. I wish it was capable of side scrolling too. The side buttons are a bit too mushy for my liking though. The minimal weight of the mouse is also well balanced, which makes for a very natural mousing experience.
Sensor-wise, this mouse is excellent when tested at 1000 Hz. The Pixart PMW3360 optical sensor has proven itself to in multiple top-shelf gaming mice like the ROG Gladius 2 and Gamdias Zeus P1 RGB. The implementation in the MasterMouse MM530 is pretty good too, with jitter well controlled until we hit around 9000 DPI. I usually use a sensitivity ranging from 1800 DPI to 3000 DPI, so that's already beyond my usual sensitivity. Real world tracking at 2000 DPI is precise, accurate and I was not left wanting for a better mouse. I can't say the same for the Razer Lancehead which exhibited no jitter at all even at 16 000 DPI, but just felt inaccurate. Lift off distance is adjustable, with the Low setting not tracking 1 DVD high off the mousepad, and High stops tracking at 2 DVDs off the mousepad.
Conclusion
A familiar shape, durable PBT buttons, RGBae illumination and a top-grade optical sensor, this is a great option for gamers who want a top-grade gaming mouse to get the frags. As long as you use a sensitivity below 9000 DPI — which is fast enough to see your cursor fly across the screen with the slightest nudge — you will be getting really great tracking.  For RM165, the MasterMouse MM530 just screams value. There are a few features I wish were here, like a nice flexible braided cable, or more RGB illumination zones, but this is definitely a mouse worthy of our highest accolade, the Gold PokdeWard!
Our thanks to Cooler Master Malaysia for providing us with the MasterMouse MM530 used in this review.