Review
Sony HT-X8500 Soundbar Review – The Easiest Audio Upgrade You Can Make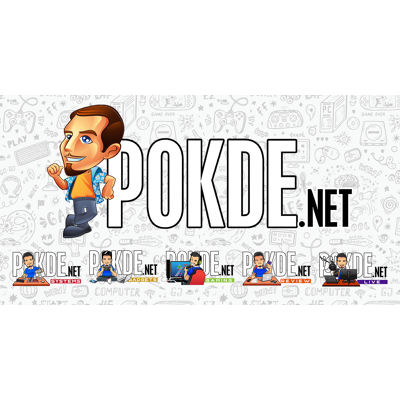 Overview
Designed as an easy but noticeable upgrade in the sound department, the Sony HT-X8500 soundbar is a user-friendly addition to any home entertainment setup with less clutter. Is it worth your money? Let's find out.
Positives
+ Easy to setup and use
+ Dolby Atmos and DTS:X
+ Good connectivity options
+ Less wires / clutter to worry about
+ Space-saving
+ Punchy bass
+ Great cinematic audio reproduction
+ Clean, slick look
Negatives
- Muffled midrange
- Surround sound could be better
- Bass is usually overpowering
- Lack of a built-in display for easier use
- Pricey
Unboxing the Sony HT-X8500 Soundbar
With every purchase of the Sony HT-X8500, you are expected to get the following items:
Power cable
AC Adapter
HDMI cable
Remote control
2 x AAA batteries for remote control
User guide
Warranty card
The Sony HT-X8500 soundbar itself
Appearance
The Sony HT-X8500 soundbar is a simple looking audio device. All you basically have here is a single soundbar with nothing else needed to attach to it. In this case, Sony has moved away from a soundbar and subwoofer arrangement in favour of a single device.
It measures at 89cm wide, making it a bit wider than some of the soundbars out there. However, it still doesn't take up much space given that it isn't tall or thick. You can easily place it right below your TV without blocking the view. If you have a wall-mounted TV, you can also opt to mount the soundbar to your wall, which is made easy with its integrated wall fixtures.
Looking at the front, you have the mesh grille which covers the 2.1 channel drivers. It doesn't have sharp corners as it curves around the corners and edges for a rounded finish. At the end of each side, there are holes for the subwoofer to pump up the bass.
On the top of the soundbar, you have the touch-sensitive input for power, Bluetooth and volume. It also has LED indicators right above it for Dolby Atmos, DTS:X, Vertical S, TV, HDMI, and Bluetooth. On the far left here, you have a Sony logo and on the far right, you have a couple of stickers highlighting the 2.1 channel layout and Vertical Surround Engine.
Moving to the back, you have two HDMI ports, an optical audio port, the proprietary power port, wall-mount holes, and logos for Sony, Dolby Atmos, and DTS:X.
Our review unit did not come with a remote control. Instead, Sony passed us a universal remote as it is needed to toggle certain settings such as surround sound. As such, we'll be skipping that for this section of the review.
Overall, it's a slick-looking soundbar that should easily fit any home entertainment setup. The simplicity in its design also makes it user-friendly, so anyone looking to step up their audio game won't have to worry about headaches like individual speaker placement for surround sound. Moreover, there will be less clutter as you won't have much wires going around.
Specifications
Amplifier Type
Digital Amplifier, S-Master
3 channels
Interface
USB Type-A (Firmware update only)
HDMI (ARC / eARC) with Bravia Sync, HDMI CEC, HDR, and Dolby Vision
Bluetooth 5.0
HDCP2.2
Audio Formats
HDMI Input
Dolby Digital, Dolby Digital plus, Dolby True HD, Dolby Dual mono, DTS, DTS HD High Resolution Audio, DTS HD Master Audio, DTS ES, DTS 96 / 24, DTS: X, MPEG2-AAC
HDMI eARC
Dolby Digital,Dolby Digital plus,Dolby TrueHD,Dolby Atmos,Dolby Dual mono,DTS,DTS HD High Resolution Audio,DTS HD Master Audio,DTS ES,DTS 96 / 24,DTS: X,MPEG2-AAC
Optical Input
Dolby Digital,Dolby Digital plus,Dolby Digital plus / Atmos,Dolby Dual mono,DTS,LPCM 2ch,MPEG2-AAC
Bluetooth (Receiver)
AAC, SBC
Sound Function
Sound Mode
Auto Sound, Cinema, Music, Game, News, Sports, Standard
Sound Effects
Night Mode, Voice Mode
Virtual Surround Technology
S-Force PRO, Vertical Surround Engine (Dolby Speaker Virtual / DTX Virtual:X)
Speaker Layout
2.1ch (built-in subwoofer)
Power
32W
Dimensions
890 x 64 x 96 mm, 3.1 kg
User Experience
Getting the Sony HT-X8500 soundbar up and running is pretty easy. All I had to do was power it up and connect it to my TV via HDMI, specifically the port that supports ARC (audio return channel) / eARC (enhanced audio return channel). From there, the soundbar is treated just like the built-in speakers.
If your TV doesn't support ARC / eARC, then you will need to use the Optical audio port. This can be connected directly to a PC, set-top boxes, and game consoles like the PlayStation 4. If you want to connect to your smartphone or Bluetooth audio players, just hold down the Bluetooth button on the soundbar and proceed to pair it. It's quick and easy to do so.
It's so easy to setup as you only need two cables; one to power it up and the other for audio. Regardless of whether you choose the ARC or optical audio route, you can get it up and running within minutes and there's less wires to worry about. If you're very particular about having a neat home entertainment setup, you will love the Sony HT-X8500.
The buttons on the Sony HT-X8500 soundbar is pretty straightforward and easy to use. However, you're most likely going to be using the remote control and not touch this at all, especially since you have more options with the remote. While the LED indicators are helpful, I expected Sony to include some form of display for easier navigation, especially for the price.
I noticed immediately that there is a big improvement in sound quality compared to my TV's built-in speakers. It sounds a lot more wholesome and surprisingly punchy bass. At no point did the treble sound harsh and it managed to produce even the finer details surprisingly well, like wind noise.
However, it's not the best audio experience you can get. From movies, music, and gaming, the bass overpowers the midrange and it makes voices / dialogues sound muddy. Simply put, it does a great job with cinematic audio, music, and sound effects but it's not the best when it comes to hearing voices.
Furthermore, it feels like it's lacking in volume so this may not be suitable for mid-to-large rooms. In fact, you're most likely going to be hearing more bass than anything else in high volumes. While you can tone down the bass, the result is an audio experience with a lack of definition for standalone speakers. It's still better than relying on built-in speakers, that's for sure.
As far as surround sound goes, it does a decent job but it's not as immersive as I thought it would. I have tried optimizing by changing placements but it didn't do too well. It's a virtual 7.1.2 surround sound which tries to emulate a 3D soundfield but personally, it's hard to feel. It's not to say that it doesn't work, just that it's not as immersive as I hoped it would be.
Sony HT-X8500 Soundbar Verdict
The Sony HT-X8500 soundbar is a simple, yet effective audio upgrade for any home entertainment setup. It is user-friendly, space-saving, has less wires to worry about, and is far better than any built-in speakers on a TV / monitor.
However, it's also not the best one around. While cinematic audio sounds great, voices / dialogue sound muffled, the bass can be overpowering, and the surround sound effect isn't effective enough to be immersive. If you simply want an audio upgrade without the hassles and takes up little space, you won't regret getting this.
At RM1,599, it can be a bit of a pricey investment. However, you can get it for slightly cheaper nowadays and it's worth considering for its ease of use. With that, I award the Sony HT-X8500 with our Silver Pokdeward.
Big thanks to Sony Malaysia for loaning us the Sony HT-X8500 soundbar for the purposes of this review.