Review
MSI CLUTCH GM41 LIGHTWEIGHT Review — Lightweight Yet Packs A Punch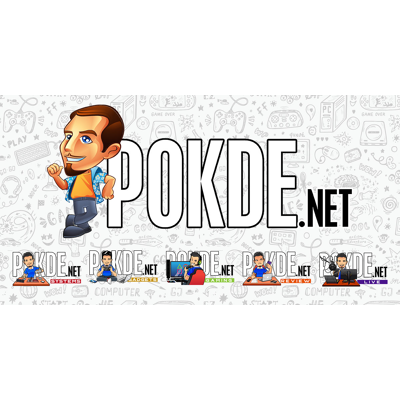 Overview
Coming with a PixArt PMW3389 optical sensor, the MSI CLUTCH GM41 LIGHTWEIGHT is pretty light on the hands (you can tell by the name), weighing in at only 65g.
Positives
+ Perfect for those who value lightweight mouse
+ Decent size for bigger hands
+ Pricing is not that bad
+ Comfortable even after long hours of usage
Negatives
- Ambidextrous option would be nice
- RGB placing isn't ideal
- DPI button is underneath
- Mouse wheel could do with more resistance for a premium feel
If you're on the lookout for a lightweight gaming mouse, we take a closer look at MSI's latest offering in this MSI CLUTCH GM41 LIGHTWEIGHT review. Coming in with the PixArt PWM 3389 optical sensor and weighing in at a mere 65g, could this be the one for you? Find the answer to that, and more, right here.
Unboxing
The packaging for the gaming mouse is simple but I kind of like it that way. It comes in a black and white-themed box. On the back, you can see some of the key features that it has to offer.
With the box already small, it's not surprising that the unboxing experience is straightforward, where you only have the gaming mouse and documentation.
Appearance
Despite marketing it as a lightweight mouse, that didn't stop MSI from making the GM41 to be decently sized overall. You can see the company's branding on the middle, which also lights up for some good old RGB love through Mystic Light. Also, there are two side buttons on the left side for additional control options.
Despite being plastic, the company has designed it properly with a matte feel to it, which I commend them for.
Underneath it, you can see that there are two PTFE mouse feet parts on the top and one half-circle below. The product details are shown here as well as the MSI dragon below it. Finally, you'll find the DPI button towards the middle-right side.
Although I find that the design is ergonomic, left handed users could feel a bit left out because of the design, especially the side button placement. Let's move on with the review, shall we?
MSI CLUTCH GM41 LIGHTWEIGHT Specifications
| | |
| --- | --- |
| Body Material: | Matte plastic shell with rubber sides |
| Sensor: | PixArt MPW-3389 |
| DPI: | Up to 16,000 DPI, 5 DPI presets |
| USB report rate: | 1000Hz |
| Connectivity: | USB 2.0 |
| Switch Type: | OMRON 60M |
| RGB: | MSI Mystic Light |
| Cable: | 2m braided with Gold-Plated Connector |
| Mouse Feet: | 100% PTFE |
| Built-in Memory: | Yes, for custom DPI and configurations |
| Weight: | 65g (excluding cable) |
| Dimensions: | 130.1 x 67 x 38.3mm |
User Experience
Like I mentioned earlier, the mouse isn't catered to left-handed users as the side buttons are located on the left hand side. Putting that aside, I do like the size of it. If you're fond of bigger-sized units, this would do just fine. I found no issues using it with a palm grip and a claw grip. Despite the size, it's actually light. Coming from a lightweight mouse, I feel that the GM41 doesn't feel different from my own, smaller mouse, which of course is what MSI is advertising here.
While I love the RGB lighting on it, I find the position to not be ideal. When you're using it, your hands are basically covering it so it loses a bit in the looks department. Coming with only two additional buttons, you can say that it suits first-person shooters the best. Talking about the buttons, you can customize them using the MSI Dragon Center software.
I'm not much of a fan of the scroll wheel as it feels like it doesn't have much resistance. I feel that some force to make it scroll would give it a more premium feel.
Another thing that I'm not satisfied with is the DPI switcher. I personally feel that the location isn't that ideal if you're looking to switch the sensitivity on-the-go. Yes, you can do it through the software, but that would mean you'd need to stop what you're doing and go there. I think that they could've put the button closer to the scroll wheel since there's definitely more than enough space there.
There are 5 DPI presets that you can choose from and you can also customize them up to 16,000 DPI. As you can see from the picture, the mouse is pretty capable of tracking up to 3,200, which I find to be still be acceptable. Going above that, you can clearly see the jittering and clearly becoming less accurate. While that's the case, I don't think there are a lot of people who would go to DPI levels that high, let alone 16,000 DPI.
As for the Omron switches, they feel excellent to click. The clicks are clicky to say the least, and it comes with minimal travel distance, just how I like them. It has a rating of over 60 million clicks, so you are assured of quality there for the long run.
As I've mentioned earlier, you can use the MSI Dragon Center software where you can tweak light settings, button mapping, and customize your DPI among others. It's a good thing that with it, you can save your configuration using the onboard memory. Overall, it's pretty straightforward and easy to use.
MSI CLUTCH GM41 LIGHTWEIGHT Verdict
The MSI CLUTCH GM41 LIGHTWEIGHT is definitely an option for those who want a solid, lightweight gaming mouse. It is not perfect but it is exactly what MSI has promoted it to be and that gets my approval.
For the price of RM189, I'd say it's a reasonable price for what you're getting. For that, I award the mouse our second best trophy, our Silver Pokdeward.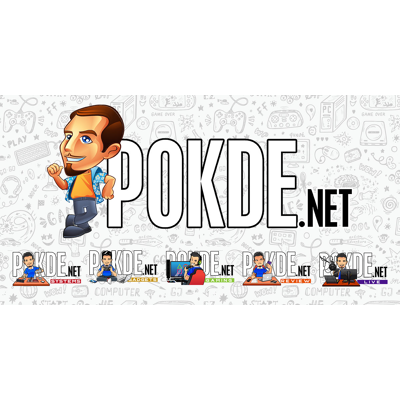 Our thanks to MSI Malaysia for providing the MSI CLUTCH GM41 LIGHTWEIGHT that was used in this review.