Review
PRISM+ Q55 Ultra Review – Ultra Value TV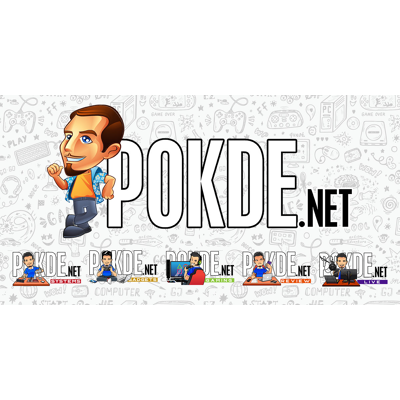 Positives
+ A more accessible but still vibrant QLED display
+ Good colors with decent brightness
+ Smoother, more simplified UI
+ Speakers are surprisingly good
+ Good array of ports
+ Filmmaker mode gives you an interesting way to view content
+ Excellent value for price
Negatives
- 60Hz TV in 2023 feels rather outdated
- Screen uniformity could be improved
- TV startup time is still rather slow
- No 4K upscaling tech
Unboxing the PRISM+ Q55 Ultra
Starting off the PRISM+ Q55 Ultra review with the unboxing, the packaging is your standard cardboard box affair with the TV and its respective accessories being covered by styrofoam to minimize any potential impacts during the delivery process. Inside the box, we found the following items:
2 x TV stands
Remote control
Quick start guide
Power cable
Screws
RCA cable
The PRISM+ Q55 Ultra TV itself
Specifications
Processor
Unlisted
Panel Size
55″, 16:9
Panel Type
QLED
True Resolution
3840 x 2160
Display Surface
Glossy finish
Colour Support
1.07B
Curvature
None
Pixel Pitch
0.315mm
Brightness
Unlisted
Contrast
Unlisted
Viewing Angle (CR≧10)
178°(H) / 178°(V)
Response Time
0.1 to 10ms
HDR Support
Dolby Vision, HDR10+
Refresh Rate
60Hz
Low Blue Light
Yes
HDCP Support
Yes
Viewing Modes
Vivid, Standard, Sport, Movie, User, Energy Saving
Adaptive Refresh Rate
No
Signal Input
3 x HDMI 2.0 (with ARC / eARC support)
2 x USB 2.0
1 x RJ45
1 x S/PDIF
1 x AV in
1 x RF in
Audio
2 x 10W
Dolby Atmos, DTS TruSurround
Built-in OS
Yes, Google TV
Power
Unlisted
Mechanical Design
Metal stand (detachable, two pieces)
Dimensions
1226 x 720 x 92 mm, 11.8kg (without stand)
1226 x 773 x 294 mm, 12kg (with stand)
Performance
As part of the PRISM+ Q55 Ultra review process, we measured the brightness at 100% using the Standard picture mode and found the figure to be 387.18cd/m2. While it's not close to the best around, it is pretty decent. With that being said however, using this TV in a brightly lit room would not be ideal, especially given that the screen is somewhat reflective.
Running the display uniformity test with a 3×3 grid, the PRISM+ Q55 Ultra is, once again, decent at best. It's interesting that the middle ones are perfectly in sync but the top and bottom rows are the ones that are slightly off with the exception of the bottom-right corner. The areas where both nominal tolerance have passed and exceeded, they are dimmer than the center squares. This is what I'd typically expect of a TV at this price range, and for most people when using for home entertainment, it's not easily discernible.
Colour Accuracy
| | | | | |
| --- | --- | --- | --- | --- |
| | Standard | Sport | Vivid | Standard mode, calibration with DisplayCAL |
| Whitepoint | 10227K | 10544K | 10576K | 6504K |
| Average ΔE*00 | 2.81 | 7.93 | 9.29 | 0.37 |
| Maximum ΔE*00 | 6.52 | 15.41 | 16.45 | 2.02 |
Arguably the most important part of the PRISM+ Q55 Ultra review process, colour accuracy. By default, the colour accuracy abysmal across the three different Picture Modes used. After calibrating it using SpyderX and DisplayCAL, we see significant improvements in average and maximum Delta-E figures. This means that it can show colours accurately, just that it's likely not doing so from default to show visuals in a more pleasant way given its nature as a TV.
Gamut
Gamut
Standard
Sport
Vivid
Standard mode, calibration with DisplayCAL
sRGB
Coverage
98.4%
98.5%
98.4%
98.5%
Volume
124.2%
122.9%
124.2%
124.3%
Adobe RGB
Coverage
79.1%
78.1%
79.1%
79.2%
Volume
85.5%
84.7%
85.5%
85.6%
DCI-P3
Coverage
87.7%
86.9%
87.7%
87.8%
Volume
87.9%
87.1%
87.9%
88%
For the gamut coverage and volume, there were slight improvements after calibration but I found it interesting how it's a universal 0.1% increase in all areas. Overall with 98% sRGB, 79% Adobe RGB, and 88% DCI-P3, you do get a wide range of colours but it's not as wide compared to most other TVs today so some nuances might be lacking. Since it's just a home entertainment tool at an affordable price, this shouldn't be something to worry about as I would say that it's more than enough for the average consumer.
The Good
There are a number of good reasons to consider getting the PRISM+ Q55 Ultra. For starters, the Google Smart TV, or Android TV if you must, has notably improved with their UI. Compared to their older Q55 TV, it has a more simplified UI for a cleaner look, resulting in less headaches to use it across all ages. I also noticed it to be far smoother than before, though I'm not sure if they improved the CPU in the chip, added more RAM, or it's just a result of software optimizations. Either way, I'm all for it.
To my surprise, the speakers are surprisingly good. It's adequately loud and it can produce a decent amount of detail for a 2.0 setup. Of course, bass is the one thing that is lacking but that's to be expected. It wouldn't do well if you place this in the middle of large room but if you place it closer to walls, it can give a surprisingly enjoyable listen. It will never beat having a soundbar or external speakers but if you're on a strict budget, it's okay to skip out on an audio upgrade with this until you're at a more comfortable place to buy one.
While I did talk about colors earlier, there is one thing worth noting when you're watching TV shows / movies, and that is the Filmmaker mode. Essentially, it cuts down on the TV's post-processing to provide you with a more authentic viewing experience that is closer to how the director's envisioned it to look like. It will not work in tandem with some other features like Dolby Vision, and it's not necessarily better either, but it gives you more choices on how you can view your media, which is great.
And lastly, you get a 4K QLED TV at a pretty solid price of RM2,299. Is this QLED the best one around? No since I've seen better colors in other QLED TVs but those are the high end ones which would be an unfair comparison. For the price you're paying here, it performs pretty well as is and it makes QLED technology a whole lot more accessible. Of course, 4K UHD resolution is the standard nowadays for TVs so if you're still stuck on Full HD, this would make it much easier for many consumers to finally make the jump.
Looking for a good soundbar to pair with this TV? Check out our PRISM+ Symphony review by clicking right here.
The Bad
As good as the PRISM+ Q55 Ultra is, there are a number of drawbacks you should take note of. For starters, the PRISM+ Q55 Ultra feels a little outdated with their technology. With plenty of other TVs going HDMI 2.1 with 120Hz refresh rate and some even pushing it to 144Hz, purchasing a 60Hz TV in today's world feels a little out of touch. Of course, if you're not planning to play games and simply want to move up to a 4K TV from an even older standard, then yes, this is still a viable choice given the price.
While I did praise the improvements to the TV's OS, there is still one issue present from the old Q55, and that is the slow startup time. It takes a while to power on, and it's only ever fast if you power it on again after a short period of time of turning it off. To give credit where it's due, it is faster than the old Q55 TV by about 3 seconds but there is still plenty of room for improvements here.
Lastly, there is no 4K upscaling technology here. This means that if you want to make full use of the TV's capabilities, you will need to watch anything and everything in at least 4K resolution. Watching Full HD content on it is still pretty good, but anything lower than that will seem a little pixelated and, depending on the video, seem a little blurry / out of focus.
PRISM+ Q55 Ultra Verdict
The PRISM+ Q55 Ultra is a good addition to any household that has yet to move into 4K resolution TVs. It's great that it managed to make QLED technology more accessible, but do temper your expectations as it won't perform as well as high end TVs using the same panel. That doesn't mean it's bad however as it mostly depends on your needs in a TV, and it's suitable for those who want to watch TV shows / movies rather than to play games on it. One thing's for sure, it does provide excellent value for the price.
At the end of our 55″ PRISM+ Q55 Ultra review, we award this TV with our Silver Pokdeward.
Big thanks to PRISM+ Malaysia for sending us this TV for the purpose of this review.