Review
PS4 Marvel's Spider-Man Review – Everything You Want in a Superhero Game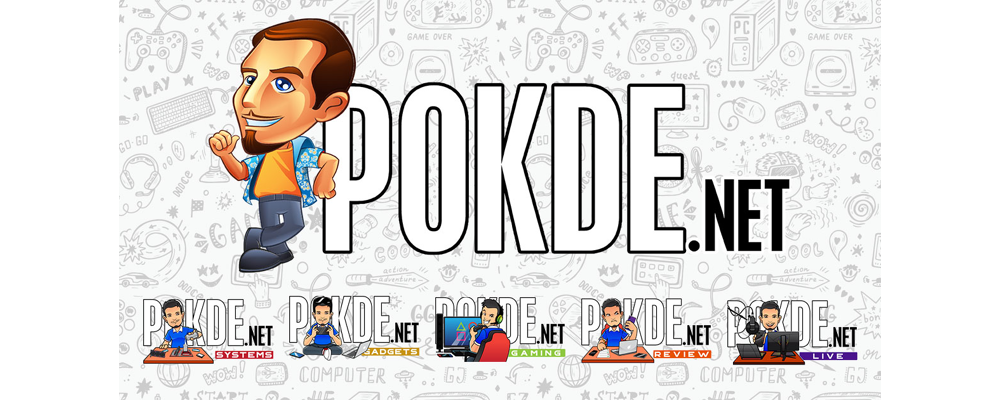 Positives
+ Entertaining storyline with hints of a potential sequel
+ Breathtaking visuals
+ Cleverly designed mechanics with a good learning curve
+ Suitable for casual and hardcore gamers
+ Provides a fair amount of difficulty
Negatives
- Some portions of the game can feel repetitive
- No multiple endings
- Combat can feel overwhelming when surrounded by a big number of enemies
A lot of people have been talking about the new Marvel's Spider-Man game for the PS4, but is it really as good as they say? Only one way to find out.
PS4 Marvel's Spider-Man Review
What is Marvel's Spider-Man About?
Marvel's Spider-Man is an all-new, original story featuring our friendly neighbourhood superhero in fictional New York City. This time, Peter Parker is 23 years old and is an intern at a laboratory, working on perfecting artificial limbs. As his superhero alter-ego, he has been fighting crimes as Spider-Man for 8 years and helping out NYPD captain Yuri Watanabe in his endeavours.
After defeating Wilson Fisk, Peter investigates a break-in attempt at an auction house containing Fisk's art collection. He then bumps into an old love interest, Mary Jane Watson, who is now working for the Daily Bugle and on assignment.
She discovers a secret file containing details about the "Devil's Breath" project. Despite the hiccup in their relationship, they decided to join forces to investigate the issue. Little did they know, they are about to embark on something that could very well decide the fate of their beloved city as well as their loved ones.
Swinging Around New York City
For most parts of the game, you will be traversing around New York City as the titular hero. This means a lot of web-slinging and swinging across with your webs. While it's hard to imagine what it would be like to be doing that in real life, this is by far the most accurate feel you can to moving around as Spider-Man based on what we have seen in the movies. Because you tend to reach high building, there are times where the view will remind you of Assassin's Creed's Eagle Vision view.
Players will have a number of choices on what to do in New York City. You can progress through the main story missions, complete side quests, and take part in random events which occur in the city. The side quests usually involve you helping citizens locate an object or a person, and will almost always involve beating up some thugs.
As you progress through the game, there will be additional side quests available. This will include challenge missions, liberating a villain's stronghold, and more. It's actually worth going through as you get to meet other characters from the Spider-Man series and it adds a bit more depth to the overall story. Because of this and the variety, it hardly feels repetitive.
The random events on the other hand usually involve fighting crimes in a number of ways. This could be anything from stopping a robbery, saving a citizen, or even chasing after a car filled with thugs. This one is also optional, but as it happens often throughout the game and provides little to no narrative, this is the most repetitive portion of the game.
Aside from that, you also have puzzles in the form of isolating chemical materials and completing electronic circuits. Essentially, the former is more akin to pattern matching while the latter is like fitting puzzle pieces together to form a proper electric flow. The mandatory ones are simple in nature but the optional ones found in the laboratory does provide a fair bit of challenge.
With Great Power Comes Great Entertainment
As it is an open world game, the combat system is more akin to an all-out brawler with the players fighting practically everyone else. All you have to do is beat up the baddies and dodge incoming attacks but you don't necessarily have to do this in a linear fashion. Spider-Man has a variety of attacks which include simple combos, launching a foe up in the air followed by aerial combos, tossing items at enemies and more.
However, it is worth nothing that a lot of these actions will require you to unlock them via the Skill Tree. To do that, you have to level up with experience points, which you can gain by either completion missions or simply beating up the enemies. Leveling up will also yield additional bonuses such as improved damage output and an increase in maximum health.
As for the Skill Tree, there are three sections that can be utilized to strengthen the hero; Innovator, Defender, and Webslinger. The skill boxes in each section will unlock new moves and abilities that will enhance your gameplay experience. It's not complicated like in mainstream role-playing games so casual gamers should have a relatively easy time with it. In fact, it's also easy to max out the skill tree by the end of the game so you don't have to worry about planning your upgrades too much.
Aside from that, you also have access to gadgets that can be used in combat. By default, it will be the standard web shooter but you can also unlock and upgrade new gadgets, each with their own unique function. For example, you have a stronger variant of the web shooter called the Impact Web and miniature combat assist drone called the Spider Drone.
You will also have access to a variety of different suits for Spider-Man. These aren't just for aesthetics as each Spider Suit will also come with unique abilities. For example, the Iron Spider suit will grant you the ability to summon mechanical spider arms that will improve attack range. To unlock the skins and further upgrade the gadgets, you will need to take part in the story missions, side quests, and random city events.
While some missions will automatically unlock them (especially story missions), the upgrades as well as certain Spider Suits will require the use of tokens which can only be obtained via side quests and random city events. It can feel like a chore but it is a good reason to do it nonetheless.
Overall, the combat is fun and it is designed pretty well. Initially, it is simple in nature but as you continue growing, you will slowly gain access to more things which will give combat more depth while the game slowly ramps up the difficulty. It is a clever way of getting players to grasp the basics before jumping into the more advanced elements which will give you the complete Spider-Man experience.
Spider-Man Verdict
The new Marvel's Spider-Man game for the PlayStation 4 is not a game that I had high hopes of being successful. Superhero games have been rather subpar as of late but this one definitely blew me away. Not only is it a fun game to play, the visuals are impressive and the storyline will keep you completely hooked until the end.
It's not a perfect game as there is some degree of repetition in the game as well as camera angle problems, which is rather common for open world games. However, it's nowhere close to breaking the game and it would not stop people from enjoying it. And with that, I award Marvel's Spider-Man for the PS4 with our coveted Gold Pokdeward!
This may not be the end of Spider-Man's story as a DLC titled "The City That Never Sleeps" will be coming soon. Pricing and availability will be announced soon so stay tuned to Pokde.net for more details.