Review
Razer Naga Pro Review – The Ultimate Multifaceted Gaming Mouse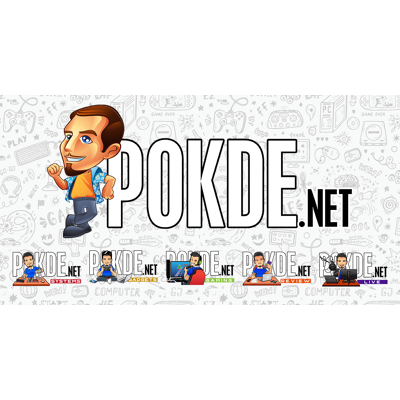 Overview
Designed as a gaming mouse that can adapt to your gaming needs, the Razer Naga Pro is said to give reliable performance for a wide variety of games. Is it worth your money? Let's find out.
Positives
+ Comfortable to use
+ Swappable side plates
+ Versatile
+ Fast, accurate tracking
+ Excellent battery life
+ Wireless works as good as wired
+ Has both 2.4GHz wireless and Bluetooth
+ Reasonable weight
+ Razer Synapse works well
Negatives
- Pricey
- Non-adjustable scroll wheel
- Doesn't come with charging dock like other Ultimate offerings
- Still uses MicroUSB
Unboxing the Razer Naga Pro
Let's kick off the Razer Naga Pro review with the unboxing. With each purchase of the mouse, you are expected to find the following items:
User guide
Welcome note by CEO Min-Liang Tan
USB adapter
Two extra side plates (different button layouts)
Detachable Razer Speedflex cable
Razer sticker
The Razer Naga Pro gaming mouse itself
Appearance
The Razer Naga Pro is a rather wide gaming mouse with a matte plastic shell. You can also see that it's clearly geared towards right-handed people. If you're a lefty, there is a Razer Naga Left-Handed Edition, but no word yet on the Pro version getting a similar treatment.
Looking from the top, you have the scroll wheel and Razer logo, both of which have RGB lighting. You also have the standard left click, right click, two-button DPI switcher below the scroll wheel, and a curved area on the right side for your ring finger to comfortably rest on. The area where the Razer logo is positioned is more rounded, letting your palm rest in a more natural manner while still letting your fingers move with ease.
Moving over to the front, you have the MicroUSB port. Given the size of the hole, you will most likely be dependent on the included Razer Speedflex cable as not just any cable could fit in. Not that it's a bad thing, but it does limit your wired options in case of an emergency. Yes, in case it hasn't hit you yet, this is a wireless gaming mouse.
Moving over to the left side, you have the 12-button side plate by default and a rubberized grip. This can be easily removed and replaced with either of the two included side plates, which are 2-buttons and 6-buttons for your convenience. On the right side, it's only just another rubberized grip.
As for the underside, you have four PTFE mouse on the Razer Naga Pro, one on each corner of varying sizes and shape, product details, the Razer Focus+ Optical sensor in the center, charging pins below it, a mode switcher on the left side, and the wireless connectivity switch below it. It's worth noting that the wireless connectivity switch can be set to three different modes; 2.4GHz, off, and Bluetooth.
The Razer Speedflex cable makes it return here. It allows for minimal drag so it feels as if you're using a wireless gaming mouse. This is detachable, so if you ever find yourself needing to charge the mouse but still need to use it, this will be your go-to cable.
Overall, the Razer Naga Pro is a comfortable, versatile gaming mouse. There are areas that the Basilisk Ultimate and Viper Ultimate excels in compared to this one, but it has its specialties as well, such as the modular side plates. Now, let's see if it can perform just as well.
If you want to check out our review of the Razer Basilisk Ultimate, click right here.
Specifications
| | |
| --- | --- |
| Body material | Textured rubber side grips, matte plastic shell |
| Sensor | Razer Focus+ Optical Sensor |
| DPI | Up to 20,000 DPI in 50 DPI increments, 5 DPI stages |
| USB report rate | 125/250/500/1000 Hz |
| Switch type | Razer Optical Mouse Switches rated for 70 million clicks |
| RGB | Yes, Razer Chroma |
| Cable | 1.8m Razer Speedflex cable, MicroUSB, detachable |
| Mouse Feet | 100% PTFE |
| Built-in Memory | Yes, for custom DPI and configurations |
| Weight | 117 g excluding dongle |
| Dimensions | 119 x 74.5 x 43 mm |
User Experience
As I've mentioned earlier, the Razer Naga Pro is designed for right-handed gamers. The size makes it suitable for larger hands, but it's easier for smaller hands to use it compared to the Basilisk ultimate. Personally, the size and shape is just nice for me, and I can use this for several hours straight without issues. If you have any wrist-related injuries, you would be better off with a more ergonomic mouse.
Compared to the Razer Viper Ultimate and Basilisk Ultimate, the Razer Naga Pro is heavier. However, this shouldn't be an issue unless you really must have a lightweight mouse or you're a competitive FPS gamer. This particular mouse feels more like a jack of all trades given its versatility.
The beauty of the Razer Naga Pro is the swappable side plates. You can change between three layouts; two-button, six-button, and twelve-button side plates. The two-button side plate would appeal to a more general crowd as it would work easily with any games while the twelve-button side plate would work great in MMOs where characters have access to tons of abilities. It's also worth noting that the USB dongle can be found when you open the side plate.
The six-button side plate is a good balance between the two, giving you more buttons but not too many that it becomes overwhelming. In fact, it would serve as a good stepping stone as when you get accustomed to it or your in-game character gains more abilities, you'd be more inclined to try the twelve-button side plate. All the buttons are easily accessible with my right thumb, which is great.
From my own experience, the Razer Naga Pro is able to track with great accuracy. At 4,000 DPI, there's a slight jitter, and that gets a lot worse as you increase the DPI, as seen by my results for 9,000 and 20,000 DPI. The DPI goes up to 20,000 but you wouldn't want to use it anywhere close to that high anyway.
Razer Speedflex cable makes a return here. The minimal drag makes you feel like you're gaming on it wirelessly, which I personally love. Essentially, you'll have quicker, fluid movement without anything holding you back. You don't actually have to make use of this as it's a wireless gaming mouse, but when you do need to charge it and use it simultaneously, it's a great cable to have. The only thing I dislike is that due to the size of the hole on the mouse, it's basically the only cable you can use unless you can find one small enough to fit in.
The Razer Naga Pro uses the Razer Optical Mouse switches and my opinion still hasn't changed. It's still not as clicky as Omron switches and will require a bit of getting used to. It does offer precision, which is what I feel ultimately matters. Moreover, there's the additional benefit of a long lifespan, rated at 70 million clicks.
If you're a fan of adjustable scroll wheel, it's not present here unfortunately. It's rather loose so you can spin quickly with little resistance, so if you need that tactile feedback, you might not enjoy the scroll wheel on the Razer Naga Pro gaming mouse.
Like recent Razer gaming mice, the Razer Naga Pro uses 100% PTFE mouse feet. It allows for effortless glide on any surface as if there's no resistance whatsoever. The smooth glide will let you aim consistently without anything slowing you down, and it also feels like you're moving a mouse that is lighter than it actually is (117g).
On the software side of things, you have Razer Synapse to customize the the mouse to your liking. There's nothing new or out of the usual here, so you can still easily customize your button layout, RGB lighting, update firmware, and more.
For those of you who are particular about the RGB lighting, the Razer Naga Pro has it in three areas; the 12-button side plate, scroll wheel and the triple-headed snake logo. Personally, I wished that it has a line of RGB lighting on the underbelly for a little extra glow on the surface but I'm okay with what it has as my suggestion would cause the battery life to dip. It's worth noting that the side plate RGB lighting is not present for the two-button and six-button side plates.
Speaking of battery life, this is by far one of the best wireless gaming mouse I've used thus far. It easily beat out my own Razer Basilisk Ultimate by at least threefold. Razer claims that it can go up to 100 hours on the 2.4GHz wireless and 150 hours on Bluetooth. From my own experience, I got about 40 hours with on 2.4GHz wireless and about 70 hours on Bluetooth, both with RGB lighting on.
Furthermore, it's compatible with the charging dock that comes with my Basilisk Ultimate, making it convenient to charge. My only gripe with this is that it's not included in the box and is a separate purchase.
If you have multiple PCs that you use often enough, like a home desktop and work laptop for example, you can easily use the Razer Naga Pro on all of them while maintaining your settings. This is made possible on-board memory, which lets you save up to 5 profiles.
Personally, I have two settings saved for regular use and for Apex Legends, and both settings can be used on my home desktop, work laptop, and review laptops without needing to do the setup all over again. It's a very useful feature to have. Moreover, having both Bluetooth and 2.4GHz wireless connections mean that I can easily transition from one device to another seamlessly.
Razer Naga Pro Verdict
The Razer Naga Pro is what I would call a jack of all trades for right-handed gamers. It's comfortable to use, the swappable side plates make it suitable for any type of game, accurate tracking, it has great battery life, RGB lighting, reasonable weight, and it has both Razer Hyperspeed Wireless 2.4GHz and Bluetooth connectivity.
Due to its versatility, it doesn't excel in certain areas as good as the Viper Ultimate and Basilisk Ultimate. Apart from that, the scroll wheel resistance isn't adjustable, it still uses MicroUSB, it doesn't come with the charging dock in the box, and it is pricey. However, if what you aim for is versatility with reliable performance, it's hard to find something that can match this.
At the conclusion of our Razer Naga Pro review, I award this with our coveted Gold Pokdeward.
Big thanks to Razer Asia Pacific for letting us use this for the purposes of this review.