Review
Samsung Galaxy Buds2 Review – What's Expected of Today's TWS Earbuds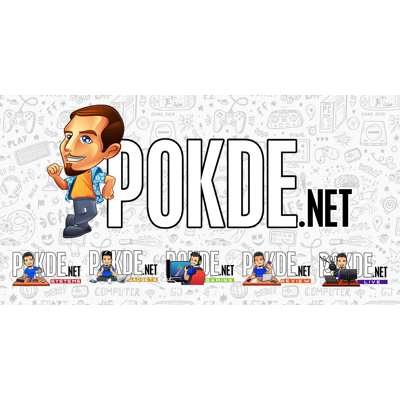 Overview
The newest TWS earbuds by the Korean giant, the Samsung Galaxy Buds2 brings you what you need in wireless earphones in the modern day at a reasonable price. Is it worth your money? Let's find out.
Positives
+ Nice, clean look
+ Good sound quality
+ Reliable touch-based controls
+ Comfortable to use for long hours
+ Good value for money
+ Has ANC
+ Stable wireless connection
+ Great for calls
Negatives
- Lack of high quality audio codec support (aptX)
- ANC experience could be better
- Only IPX2
- Battery life could be better
- No Bluetooth Multipoint
Unboxing the Samsung Galaxy Buds2
Let's kickoff the Samsung Galaxy Buds2 review with the unboxing. Inside the box of the Samsung Galaxy Buds2, you can find the following items:  
Quick start guide
USB-C cable
Spare ear tips
Charging case
The Samsung Galaxy Buds2 earbuds themselves
Appearance
Let's take a look at the earbuds first. As you can see, we have the White color variant, and the Samsung Galaxy Buds2 looks rather different compared to the Galaxy Buds Pro, looking a tad bit smaller. On the back, you have two microphone holes and a touch pad in between. It has quite a glossy look, complementing the glossy finish of the charging case itself.  
Moving to the front, you can see the charging contacts, touch-sensitive sensors, and the in-ear piece itself. As you may have expected, you can change the ear tips to something that fits you better if the default one doesn't do the job for you, and it will be color-coordinated. 
As for the charging case, it differs from the Pro and Live as it has a glossy finish, with the Samsung logo on the top of the lid. In case you were wondering, the charging port can be found in the rear, and it's USB Type-C. The LED indicator is located on the front, right below the opening of the charging case.
Open up the charging case and you have slots to place and charge the earbuds, and yes, it's magnetic. There's also an LED indicator located in between the two slots.  
Overall, the Samsung Galaxy Buds2 looks rather different compared to the company's recent TWS earbuds offerings, although the charging case retains the same shape and size. It still looks great and, in my opinion, looks cleaner, though maybe it's due to the color that makes me feel that way. If you're not a fan of this, it also comes in Graphite, Lavender, and Olive.
Specifications
Drivers
2-way Speaker
Woofer + Tweeter
Microphone
2 Outer Mics and 1 Inner Mic + Voice Pickup Unit
Frequency Response
20Hz – 20,000Hz (44.1kHz Sampling)
Headphone Type
In-ear
Connector
Wired
USB-C
Wireless
Bluetooth 5.2 with SBC, AAC, and Samsung Scalable codec
Wireless Range
10m
Noise-cancelling
Yes, Active Noise Cancellation (ANC)
Battery
Earphones
61mAh
Charging Case
472mAh
Dimensions
Earphones
17 x 20.9 x 21.1 mm, 5g x 2
Charging Case
50.0 x 50.2 x 27.8mm, 41.2g
Colour
Olive, Lavender, White, and Graphite
Ingress Protection
IPX2
User Experience
Pairing
Pairing the Samsung Galaxy Buds2 to your smartphone is a simple process. All you have to do is take it out of the charging case, activate Bluetooth on your smartphone, find the device, and connect to it. It's a simple process that shouldn't cause trouble for anyone. On Bluetooth-compatible Windows 10 devices, the process is similar.
Unlike the Buds Pro, this one doesn't come with Bluetooth Multipoint. However, you can do a fast switch between previously paired devices, so it's not that big of a loss. For Android and iOS users, you can make use of the Galaxy Wearable app. With it, you can adjust your listening experience, toggle ANC, check the battery life, and more. Essentially, you have a bit of customization options you can play with to get the most out of your experience.
It's worth noting that iOS users will not have access to certain features like direct Spotify access and notification readouts. As for Bixby access, you need to be using a Samsung smartphone for that. On other devices like Windows 10 PCs, you will need to rely on whatever software you can find to optimize it.
Sound  
When it comes to sound quality, the Samsung Galaxy Buds2 has a relatively balanced sound profile, with a slight more emphasis on bass. Apart from that, it still has the same narrow soundstage from the Galaxy Buds Pro, but you generally get a nice, warm sound with good stereo separation. You can listen to a whole variety of genres and get an enjoyable listening experience, but best to toy around with the equalizer to get a more fitting experience.
It's not one meant for enthusiasts / audiophiles, but this should be the bare minimum of what you should expect from a pair of TWS earbuds moving forward. One major plus point is that it does have Active Noise Cancellation (ANC) which works better than the Galaxy Buds Live but about the same as the Galaxy Buds Pro.
It cuts out the low-frequency noise in the environment but don't expect a truly silent experience. On the other hand, the ambient sound, which takes in audio from your surroundings and amplifies so you can hear it better, works great if you need to be aware of your environment, like train or flight announcements. It's not the best ANC experience but it still so rather decently.
Like its predecessors, the Samsung Galaxy Buds2 lacks high quality audio codecs. It doesn't have aptX, aptX HD, and LDAC. It only has SBC, AAC, and Samsung Scalable codec. It's not bad still but if you're gunning for high quality sound or accurate sound, this might not be the one for you. With that being said however, the Samsung Scalable codec does provide with a reliable wireless listening experience so you'd only have a few, if any, stutters.
Using the Samsung Galaxy Buds2 for voice calls has been great. On my end, I can hear the other person perfectly fine and the other person can hear me clearly as well. Unless wind is particularly strong, so far, there has been no issues for people to hear me speak. It may not be as clear as my smartphone, which I'm currently using the Samsung Galaxy Z Fold3, but it's more than enough.
If you want to compare it with the Galaxy Buds Pro, click right here for our review.
Comfort
The Samsung Galaxy Buds2 is one of the lighter, more comfortable ones I've used so far. I only use this when I need to listen to music or talk with friends on Discord voice call or just voice calls in general, and I could use this for 2 hours straight with only a little fatigue in my ears at best. If it doesn't feel as comfortable for you, try changing out the ear tips as a different size might help you more.
I don't use this for workouts as it only has an IPX2 resistance rating, which can resist water hitting it at a 15° angle or less. If you don't sweat buckets, you can use it for workouts but if you sweat a lot and easily, don't use it for physical activities.
As expected, the Samsung Galaxy Buds2 does have touch-sensitive controls on the back of the earbuds. It works fast and well enough, but you might need a bit of time to familiarize yourself with it. Once you do, it's very convenient to use. For the full list of touch-sensitive controls, I've listed it right below here for your convenience:
Single Tap
Play a track on the default music player
Pause
Double Tap
Play the next song Answer / end calls
Place current call on hold and answer second incoming call
Switch between current call and a call placed on hold
Triple Tap
Play the previous track
Start the current track over from the beginning
Battery Life  
The Samsung Galaxy Buds2 has a decent battery life. For music playback, I get about 4 to 4 and half hours with ANC enabled whereas for calls, I tend to get just a little less than 4 hours. With ANC disabled, the listening time boosts up to slightly over 6 hours. As for the charging case, it can give me a little more than 3 full charges before I need to charge the case itself, which is adequate for me. It's worth noting that you can wirelessly charge the case, which is pretty handy.
Samsung Galaxy Buds2 Verdict
The Samsung Galaxy Buds2 is a pretty good choice of TWS earbuds, especially considering the price of RM499. After all, you're getting premium features like ANC among other things. If you have the Galaxy Buds Pro, I wouldn't get this but if you're coming from the Galaxy Buds Live or something older, it's definitely worth considering.
At the end of our Samsung Galaxy Buds2 review, I award this pair of TWS earbuds with our Silver Pokdeward.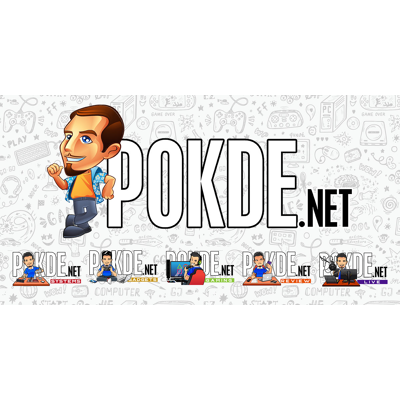 Big thanks to Samsung Malaysia for giving us this earbuds for the purposes of this review.