Review
Samsung Galaxy Buds Pro Review – Setting a Strong Precedent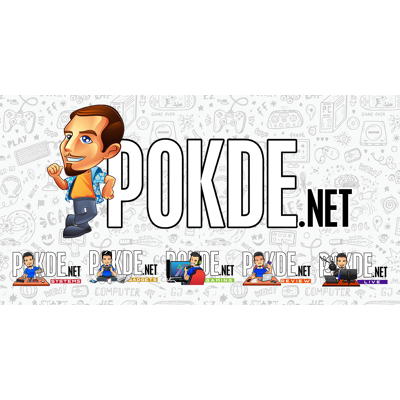 Overview
The Samsung Galaxy Buds Pro offers notable improvements over its predecessors, especially in ANC and microphones. Is it worth your money? Let's find out.
Positives
+ Aesthetically-pleasing
+ Good sound quality
+ Reliable touch-based controls
+ Comfortable to use for long hours
+ Easy to bring around
+ Has ANC
+ Stable wireless connection
+ Great for calls
+ IPX7
Negatives
- Lack of high quality audio codec support (aptX)
- ANC experience could be better
Unboxing the Samsung Galaxy Buds Pro
Let's kickoff the Samsung Galaxy Buds Pro review with the unboxing. Inside the box of the Samsung Galaxy Buds Pro, you can find the following items:
Quick start guide
USB-C cable
Spare ear tips
Charging case
The Samsung Galaxy Buds Pro earbuds themselves
Appearance
Let's take a look at the earbuds first. As you can see, we have the Phantom Violet colour variant, and the Samsung Galaxy Buds Pro looks like the Galaxy Buds Live with the addition of the in-ear portion. On the back, you have two microphone holes and a touch pad in between. It has a rather glossy look, which contrasts the matte finish of the charging case itself.
Moving to the front, you can see the charging contacts, touch-sensitive sensors, and the in-ear piece itself. As you may have expected, you can change the ear tips to something that fits you better if the default one doesn't do the job for you, and it will be colour-coordinated.
As for the charging case, it has a matte finish in Phantom Violet, with the Samsung logo and the text "Sound by AKG" on the top of the lid. In case you were wondering, the charging port can be found in the rear, and it's USB Type-C. The LED indicator is located on the front, right below the opening of the charging case. Open up the charging case and you have slots to place and charge the earbuds, and yes, it's magnetic. There's also an LED indicator located in between the two slots.
Overall, the Samsung Galaxy Buds Pro is an aesthetically-pleasing pair of TWS earbuds. The colours are clearly designed after the flagship smartphones that it launched alongside with, the Samsung Galaxy S21 series, and it looks great. It's also very compact as the charging case matches the Galaxy Buds Live's case exactly in size, making it convenient to bring around. The fact that its build consists of recycled plastic and Post Consumer Material makes it rather environmentally-friendly
Specifications
Drivers
2-way Speaker
11mm Woofer
6.5mm Tweeter
Microphone
High SNR Mic + Voice Pickup Unit + Windshield Chamber and Mesh
Frequency Response
20Hz – 20,000Hz (44.1kHz Sampling)
Headphone Type
In-ear
Connector
Wired
USB-C
Wireless
Bluetooth 5.0 with SBC, AAC, and Samsung Scalable codec
Wireless Range
10m
Noise-cancelling
Yes, Active Noise Cancellation (ANC)
2 Adjustable Levels with 4 Ambient Sound levels
Voice Detect
Battery
Earphones
61mAh
Charging Case
472mAh
Dimensions
Earphones
19.5 x 20.5 x 20.8 mm
6.3g x 2
Charging Case
50.0 x 50.2 x 27.8mm
44.9g
Colour
Phantom Black, Phantom Violet, and Phantom Silver
Ingress Protection
IPX7
User Experience
Pairing
Pairing the Samsung Galaxy Buds Pro to your smartphone is very easy. All you have to do is take it out of the charging case, activate Bluetooth on your smartphone, find the device, and connect to it. It's a simple process that shouldn't cause trouble for anyone. On Bluetooth-compatible Windows 10 devices, the process is similar. With Bluetooth Multipoint, I don't have to go through the hassle of re-pairing and easily switch between my PC and smartphone.
For Android and iOS users, you can make use of the Galaxy Wearable app. With it, you can adjust your listening experience, toggle ANC, check the battery life, and more. Essentially, you have a bit of customization options you can play with to get the most out of your experience.
It's worth noting that iOS users will not have access to certain features like direct Spotify access and notification readouts. As for Bixby access, you need to be using a Samsung smartphone for that. On other devices like Windows 10 PCs, you will need to rely on whatever software you can find to optimize it.
Sound
When it comes to sound quality, the Samsung Galaxy Buds Pro has a very wholesome sound profile for the most part. You mostly get a balanced sound quality that doesn't lean too heavily on either bass or treble. It also has a narrower soundstage that sounds more isolated, but still gives you a satisfying listening experience. It's clearly not something for audiophiles, but this should set a precedent of what you should get from TWS earbuds. You can always toy around with the equalizer to get one that suits your listening preference for a better experience.
Active Noise Cancellation (ANC) is present and it works noticeably better than the Galaxy Buds Live. It does cut out the low-frequency noise in the environment but don't expect a truly silent experience. On the other hand, the passthrough audio which takes in audio from your surroundings and amplifies it by about 20dB, works great if you need to be aware of your environment, like train or flight announcements. It's not the best ANC experience but Samsung still did a good job with it.
One thing that's worth noting is that the Samsung Galaxy Buds Pro lacks high quality audio codecs. It doesn't have aptX, aptX HD, and LDAC. It only has SBC, AAC, and Samsung Scalable codec. It's not bad still but if you're gunning for high quality sound or accurate sound, this might not be the one for you. With that being said however, the Samsung Scalable codec does provide with a reliable wireless listening experience so you'd only have a few, if any, stutters.
Using the Samsung Galaxy Buds Pro for voice calls have been satisfactory. On my end, I can hear the other person perfectly fine and the other person can hear me clearly as well. Unless wind is particularly strong, so far, there has been no issues for people to hear me speak. Compared to the built-in mic on the Samsung Galaxy S21 Ultra, it's not as clear, but it's more than enough.
If you want to compare it with the Galaxy Buds Live, click right here for our review.
Comfort
As far as in-ear modules go, the Samsung Galaxy Buds Pro is one of the more comfortable ones I've used so far. I use this mostly for when I'm jogging, for online calls, and for entertainment, and I could use this for 2 hours straight with only a little fatigue in my ears at best. If it doesn't feel as comfortable for you, try changing out the ear tips as a different size might help you more.
Speaking of jogging, I can use this work workouts and physical activities without issues as it has an IPX7 resistance rating, which means waterproof when submerged in water at a depth of one meter, for 30 minutes. I would still recommend you to wipe it down after each use if you were to sweat while wearing them not just for hygienic purposes, but also to avoid any potential damage.
As expected, the Samsung Galaxy Buds Pro does have touch-sensitive controls on the back of the earbuds. It works fast and well enough, but you might need a bit of time to familiarize yourself with it. Once you do, it's very convenient to use. For the full list of touch-sensitive controls, I've listed it right below here for your convenience:
Single Tap
Play a track on the default music player
Pause
Double Tap
Play the next song
Answer / end calls
Place current call on hold and answer second incoming call
Switch between current call and a call placed on hold
Triple Tap
Play the previous track
Start the current track over from the beginning
Battery Life
The Samsung Galaxy Buds Pro has a pretty solid battery life. For music playback, I get about 5 to 5 and half hours with ANC enabled whereas for calls, I tend to get just a little less than 5 hours. With ANC disabled, the listening time boosts up to 7 hours, which is great. As for the charging case, it can give me a little more than 3 full charges before I need to charge the case itself, which is adequate for me.
Did you know that Samsung Galaxy Note 20 Ultra 5G pre-order customers will get the Galaxy Buds Live for free? Check out our review of the Samsung Galaxy Note 20 Ultra 5G by clicking right here.
Samsung Galaxy Buds Pro Verdict
The Samsung Galaxy Buds Pro is a good choice for most consumers out there. With Galaxy S21 Ultra pre-order customers getting it for free, it's a pretty solid free gift. You get good sound quality, reliable touch-based controls, comfortable to use, good battery life, easy to bring around, has ANC, has an IPX7 resistance rating, and it works well enough for calls.
The only issue I have with this is that ANC performance could be better and the lack of high-quality audio codecs like aptX. Compared to the Galaxy Buds Live, this is definitely a safer choice as it can fit more people easier given that these are proper in-ear modules. Moreover, it's just RM100 more as it retails at RM799. If you're a Samsung user, it's definitely one that you'd want to consider.
At the end of our Samsung Galaxy Buds Pro review, I award the Samsung Galaxy Buds Pro with our Gold Pokdeward.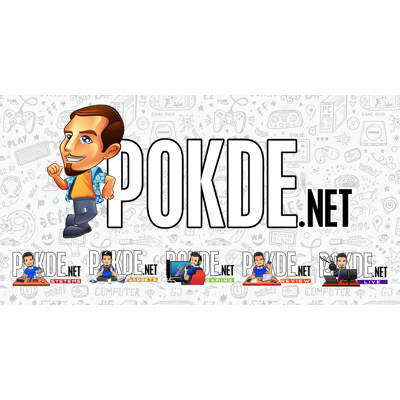 Big thanks to Samsung Malaysia for giving us this earbuds for the purposes of this review.