Review
Samsung Galaxy Buds Live Review – The Cinderella Conundrum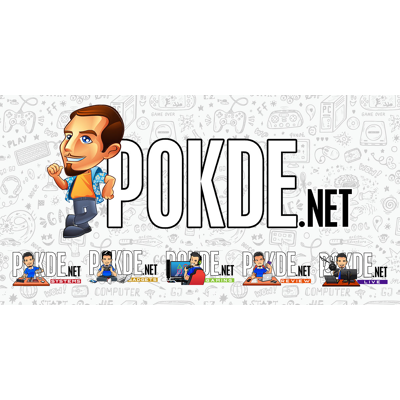 Overview
The Samsung Galaxy Buds Live is an open air fit TWS earbuds with good looks and features to boot, including ANC. Is it worth your money? Let's find out.
Positives
+ Aesthetically-pleasing
+ Good sound quality
+ Reliable touch-based controls
+ Very comfortable to use for long hours
+ Easy to bring around
+ Has ANC
+ Stable wireless connection
+ Great for calls
Negatives
- Comfort is highly dependent on ear size
- Only IPX2 resistance, not suitable for workouts
- Lack of high quality audio codec support (aptX)
- Would be better if charging case could hold more charges
Unboxing the Samsung Galaxy Buds Live
Let's kickoff the Samsung Galaxy Buds Live review with the unboxing, which we did during a recent livestream alongside the Galaxy Note 20 Ultra 5G. Inside the box of the Samsung Galaxy Buds Live, you can find the following items:
Quick start guide
USB-C cable
Wingtips
Charging case
The Samsung Galaxy Buds Live earbuds themselves
Appearance
Let's take a look at the earbuds first. As you can see, we have the Mystic Bronze colour variant, and the Samsung Galaxy Buds Live has a bean-shaped look. It's aesthetically pleasing to the eyes if I do say so myself. On the back, you have two microphone holes and a speaker grille. The touch area for the touch-based controls is just above the top microphone hole.
Moving to the front, you can see the charging contact on top, which is surrounded by the wingtip, a touch-sensitive sensor, and two speaker grilles. The touch-sensitive sensor isn't where you use the touch-based controls as it's there to detect whether you are wearing the earbuds or not.
The wingtip is removable, and Samsung included an extra one with added cushioning in the box. There's nothing to be seen on the top and bottom of the earbuds, which isn't a surprise given how small it is.
As for the charging case, it has a matte finish in Mystic Bronze, similar to the earbuds, with the Samsung logo and the text "Sound by AKG" on the top of the lid. In case you were wondering, the charging port can be found in the rear, and it's USB Type-C. The LED indicator is located on the front, right below the opening of the charging case.
Open up the charging case and you have slots to place and charge the earbuds, and yes, it's magnetic. You also have L and R symbols in the inner parts of the case so you know which side the earbuds belong to. There's also an LED indicator right above the symbols.
Overall, the Samsung Galaxy Buds Live is the most aesthetically-pleasing TWS earbuds that I've seen thus far. I also believe it's the most compact one that I've managed to use so if you want something easy to bring around, this will easily fit the bill. Let's see if it can perform just as good as it looks.
Specifications
Drivers
12mm Dynamic Drivers
Frequency Response
20Hz – 20,000Hz (44.1kHz Sampling)
Headphone Type
Open air fit
Connector
Wired
USB-C

Wireless
Bluetooth 5.0 with A2DP, AVRCP, HFP
SBC, AAC, Samsung Scalable codec
Wireless Range
10m
Noise-cancelling
Yes, Active Noise Cancellation (ANC)
Battery
Earphones
Up to 6 Hours of playback with ANC
Up to 8 Hours of playback without ANC
Up to 4.5 Hours of calls with ANC
Up to 5.5 Hours of call without ANC

Charging Case
Up to 2.5x full charge
Dimensions
Earphones
16.5 x 27.3 x 14.9 mm
5.6g x 2

Charging Case
50.0 x 50.2 x 27.8mm
42.2g
Colour
Mystic Bronze, Mystic White, Mystic Black
Ingress Protection
IPX2
User Experience
Pairing
Pairing the Samsung Galaxy Buds Live to your smartphone is very easy. All you have to do is take it out of the charging case, activate Bluetooth on your smartphone, find the device, and connect to it. It's a simple process that shouldn't cause trouble for anyone. On Bluetooth-compatible Windows 10 devices, the process is similar.
For Android and iOS users, you can make use of the Galaxy Wearable app. With it, you can adjust your listening experience, toggle ANC, check the battery life, and more. Essentially, you have a bit of customization options you can play with to get the most out of your experience.
It's worth noting that iOS users will not have access to certain features like direct Spotify access and notification readouts. As for Bixby access, you need to be using a Samsung smartphone for that. On other devices like Windows 10 PCs, you will need to rely on whatever software you can find to optimize it.
Sound
When it comes to sound quality, the Samsung Galaxy Buds Live works surprisingly well. You get a decently punchy bass with good highs. It's definitely audiophile-material but most consumers would be happy with the sound quality that this can produce. You can always toy around with the equalizer to get one that suits your listening preference for a better experience.
Active Noise Cancellation (ANC) is present but due to its open air fit, it's hard to notice a difference. It does cut out a bit of the low-frequency noise in the environment but without a proper seal in your ears, it's hard to make it work well as it definitely needs the passive noise isolation. It's not the best ANC experience but given its design, Samsung still did a good job with it.
One thing that's worth noting is that the Samsung Galaxy Buds Live lacks high quality audio codecs. It doesn't have aptX, aptX HD, and LDAC. It only has SBC, AAC, and Samsung Scalable codec. It's not bad still but if you're gunning for high quality sound or accurate sound, this might not be the one for you. With that being said however, the Samsung Scalable codec does provide with a reliable wireless listening experience so you'd only have a few, if any, stutters.
Using the Samsung Galaxy Buds Live for voice calls have been pretty great. On my end, I can hear the other person perfectly fine and the other person can hear me clearly as well. It's only a bit troublesome when I'm in an area where there's a lot of wind, which isn't surprising. If you need one for clear, handsfree calls, this is one of the better TWS options out there right now.
Comfort
This is the part where the community is divided on the Samsung Galaxy Buds Live; comfort. For some, it's the most comfortable TWS earbuds that they have ever worn while others claim that they experience a discomfort just from wearing it a short while. This is what I personally call the Cinderella Conundrum.
How comfortable the Samsung Galaxy Buds Live are would depend on the size of your ears. As it only has one size, if it doesn't fit well for you, you're most likely going to get some form of discomfort. However, if your ears are the right fit for it, just like Cinderella's glass slippers, this might be the TWS earbuds of your dreams. Sure, it has a spare wingtip but that just adds extra cushioning and doesn't really aid with size issues.
I am one of the lucky ones to have the right ear size for it and it's so comfortable that I once wore this for 5 hours and completely forgot I had it on. Even after taking them out of my ears after long hours of use, I didn't experience the usual fatigue and discomfort that I get with other TWS earbuds. The open air fit definitely plays a big role in this.
It's not recommended to use the Samsung Galaxy Buds Live for workouts and exercises as it only has an IPX2 resistance rating. This means that it can withstand some water drops and that's it. In fact, it's recommended to wipe it down if it does come into contact with some water droplets to make sure it doesn't spoil.
The Samsung Galaxy Buds Live does have touch-sensitive controls on the back of the earbuds. It works fast and well enough, but you might need a bit of time to familiarize yourself with it. Once you do, it's very convenient to use. For the full list of touch-sensitive controls, I've listed it right below here for your convenience:
Single Tap
Play a track on the default music player
Pause
Double Tap
Play the next song
Answer / end calls
Place current call on hold and answer second incoming call
Switch between current call and a call placed on hold
Triple Tap
Play the previous track
Start the current track over from the beginning
Battery Life
The Samsung Galaxy Buds Live has a good battery life for this type of product. For music playback, I get about 5 to 5 and half hours with ANC enabled whereas for calls, I tend to get 4 and a half hours. This is definitely more than enough for me but what I would have liked is to have more charges from the charging case. I seem to only be able to get two full charges, sometimes a bit more, per full charge. I expected it to hold at least three full chargers but it's still decent enough.
Did you know that Samsung Galaxy Note 20 Ultra 5G pre-order customers will get the Galaxy Buds Live for free? Check out our review of the Samsung Galaxy Note 20 Ultra 5G by clicking right here.
Samsung Galaxy Buds Live Verdict
The Samsung Galaxy Buds Live is a good choice for most consumers out there. With Galaxy Note 20 Ultra pre-order customers getting it for free, it's a pretty solid free gift. You get good sound quality, reliable touch-based controls, it's very comfortable to use, easy to bring around, has ANC, and it works great for calls.
However, not everyone will feel the same level of comfort as I do as it highly depends on your ear size. Moreover, IPX2 resistance would mean that you can't use this for workouts or people who sweat a lot in general. Then there's the lack of high-quality audio codecs like aptX, and it would be nice if the charging case could hold more charges.
With that being said however, it's still a solid pair of TWS earbuds and its shortcomings, for the most part, can be overlooked. With its asking price of RM699, I would recommend trying it out first just to see if it fits your ears. If it does, then it's one that you should really consider buying.
At the end of our Samsung Galaxy Buds Live review, I award the Samsung Galaxy Buds Live with our Silver Pokdeward.
Big thanks to Samsung Malaysia for giving us this earbuds for the purposes of this review.