Review
Sennheiser CX 400BT Review — Decent Audio At A Hefty Price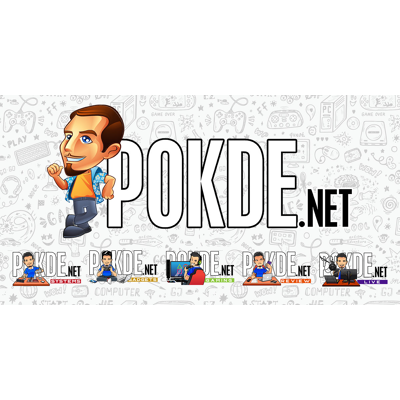 Overview
Offering the same 7mm Sennheiser driver from their higher-end model, the Sennheiser CX 400BT offers similar quality audio while being at a more lowered price.
Positives
+Surprisingly comfortable despite the big earbud design
+Similar audio quality to their Momentum 2
+ Dedicated app allows for audio and gesture customization
Negatives
- Could've offered more features for the price
- Pricey
- Built quality could be better
In this Sennheiser CX 400BT review, we take a look the company's offering that claims to provide "superior sound, tailored for you". Let's see if it is indeed as impressive as they say.
Unboxing
Take everything out of the box and you can expect to find the following items:
Charging case (earbuds inside)
Documentations
USB C cable
A welcome note
Silicone ear adaptors (XS, S, M, L)
Appearance
As you can see, the Sennheiser CX 400BT comes in black and on the front, there's a slight gap in between the lid and the bottom for you to open it up. Not to forget, the material that they've used for it is plastic, which is a bit of a surprise given the price tag.
On the back, you can find the LED indicator which shows the battery life, a USB Type-C port, and also the button that activates the LED light for five seconds.
The Sennheiser CX 400BT outer layer is plastic and its touch sensor is located right on the Sennheiser logo.
Sennheiser CX 400BT Specifications
Driver:
Sennheiser 7mm dynamic driver
Frequency Response:
5Hz – 21Hz
Sensitivity:
94dB
Headphone Type:
True wireless, in-ear
Connection:
Bluetooth 5.1
aptX
SBC
AAC
Wireless Range:
10m
Noise-cancelling:
N/A
Battery:
Earbuds
7 hours
Charging Case
3x charge (20 hours total)
Weight:
Earbuds
6g x 2
Charging Case
37g
Colour:
Black
Ingress Protection:
N/A
User Experience
Pairing
It was surprising to see how easy it was to pair the earbuds to my device where all I had to do is take them out from the case and they'll light up red and blue (indicating pairing mode). Afterwards, you simply need to pair them with your device via Bluetooth. There's the Sennheiser Smart Control app available too should you want more control over the earbuds.
Comfort
Ear size and preference would differ between people, but from my own usage, I found that the tips that's pre-installed on the buds fit perfectly well with my ears.
Personally, they were quite comfortable and I didn't feel any form of fatigue, even after long hours of use. As is the case with the Momentum 2, the charging case for the CX 400BT is a bit too big for my liking. You'd better prepare some space to store them if your pockets aren't particularly big.
As for the touch controls on the Sennheiser CX 400BT, here's what they do by default:
Play/pause – 1x tap (left side)
Voice assistant– 1x tap (right side)
Next track – 2x tap (right side)
Previous track – 2x tap (left side)
Volume down – Hold down (left side)
Volume up – Hold down (right side)
It's pretty similar with the Sennheiser Momentum True Wireless 2 for the gestures as well as on the Smart Control app. Should you happen to not like the preset, you can adjust them accordingly and set it to your liking via the app, which is a nice touch.
Sound
Without changing any of the settings, the first thing that I noticed is that the volume of the earbuds is incredible low. I'd need to turn up my smartphone's volume up to 90% to get the usual volume that I'd listen to. This means that you'll need to manually turn up the volume by holding the right earbud for a few seconds.
The Sennheiser CX 400BT uses the same 7mm dynamic drivers as the one that we've reviewed previously, and I feel that it offers the complete package when it comes to audio quality. Personally, I tweaked the EQ to be on the higher treble side for my metal and rock songs.
Battery Life
For the earbuds themselves, it seems that Sennheiser managed to fulfill their promise of 7 hours on a single charge. While I didn't specifically managed to hit that target, it was rather close as I got roughly 6 and a half hours from them, which I consider to be the standard these days.
As for the charging case, it would've been nice for it to offer more hours, considering the bulky size, but maybe that's just me. Aside from that, the case lacks wireless charging capabilities, which isn't a dealbreaker but would have been nice to have.
Conclusion
At the end of the day, the Sennheiser CX 400BT takes some of the features from the Sennheiser Momentum True Wireless 2 that we've reviewed previously without certain features like Active Noise Cancelling (ANC), Transparent Hearing, and the charging case design. Coming with a price tag of RM1,069, it's kind of hard to justify the price difference between the two, especially with a substantial difference of RM429.
The Sennheiser CX 400BT does offer you the same customization options and similar sound performance with the Momentum 2. However, I feel that they could've added more features to make it a worthwhile purchase. Moreover, it would've been nicer if it came with a lower price tag given what it offers.
We would like to thank Sennheiser Malaysia for providing the Sennheiser CX 400BT that was used in this review.