Review
Sennheiser Momentum True Wireless 2 Review — The Cost Of Premium
Overview
Coming with a premium design and ANC, you can further enhance your experience with the earbuds software.
Positives
+ Premium design
+ Smart Control app takes customization to the next level
+ ANC quality sounds natural
+ Buds are rather comfy
Negatives
- Pricey
- Charging case is quite bulky
- Only 3 bands available to play around with
- No wireless charging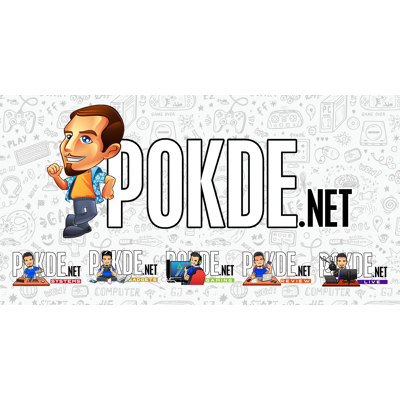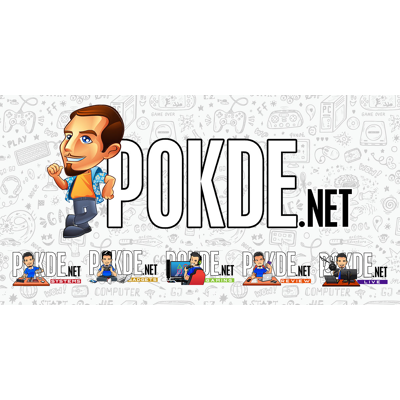 It's been awhile since we had a look at Sennheiser's audio products but today ,we'll take a closer look at the Sennheiser Momentum True Wireless 2. Is it any good? Let's find out.
Sennheiser Momentum True Wireless 2 Unboxing
Out of the box, you are expected to find the following items:
Earbuds
Charging case
Documentation
USB-C cable
Extra eartips
Appearance
The charging case for the Momentum True Wireless 2 doesn't come with your average looks. It sports a nice grey woven finish. A nice touch and a breath of fresh air, I'd say.
Behind the case, you'll find its USB-C port, alongside a button to indicate the battery left in the case by glowing red, orange, or green.
As you can see here, the side of the buds comes in a nice matte finish with a metallic outer panel, which sports the brand's logo. Interestingly, you can control your music playback here.
Sennheiser Momentum True Wireless 2 Specifications
Drivers
Sennheiser 7mm dynamic driver
Frequency Response
100Hz – 10,000Hz
Sensitivity
94dB
Headphone Type
True wireless, in-ear
Connection
Bluetooth 5.1
aptX
SBC
AAC
Wireless Range
10m
Noise-cancelling
Single-mic ANC per earbud
Battery
Earphones
Up to 7 hours playback
Charging Case
4x Full Charge (total 28 hours)
Colour
Black
Ingress Protection
IPX4
User Experience
Pairing
You'll need the Sennheiser Smart Control app to fully utilize the buds, which is available for both Android and iOS devices. Once you've downloaded it, you'll be prompted to pair your buds via the app, in which this case you'd need to hold both sides of the buds for 3 seconds. If you ask me, it's a bit of a tedious process.
Sound
In terms of sound, it's a subjective matter. Some prefer full out bass, while others prefer clarity. Based on the preset EQ settings, you're getting a bit of both worlds. Crisp audio is there and the bass isn't lacking. Regardless, if you find yourself not liking the tuning, you can simply adjust the EQ itself through their app. Unfortunately, there's only 3 bands that you can edit, which is a bit of a bummer.
Now the earbuds themselves come with Active Noise Cancellation (ANC) and personally, it's one of the best that I've used thus far, with music on of course. There's a bit of sound leak that could be heard but you should be fine with your favorite songs playing in the background.
I found no issues of enjoying content on Netflix with the earbuds but I would hardly recommend using them for your mobile gaming sessions due to the noticeable latency.
Comfort
As comfort goes, the earbuds themselves fit perfectly in my ears. I had no issues of it of being too tight or loose. You should be able to find the perfect fit too, seeing that they've provided a number of ear tips of various sizes in the box.
The charging case looks out of the norm, I'd say. While it is something that's nice on the eyes, the case is a bit too bulky to my liking. So if you want to store them in your pockets, best to make sure that they're big enough.
Control-wise, here's the preset that the Sennheiser Momentum True Wireless 2 comes with:
Play / pause – 1x tap (left side)
Next track – 2x tap (left side)
Previous track – 3x tap (left side)
Volume down – Hold down (left side)
Voice Assistant – 1x tap (right side)
Transparent Hearing – 2x tap (right side)
ANC – 3x tap (right side)
Volume up – Hold down (right side)
Gesture-wise, it's got everything that you could possibly need. The neat thing about having the Smart Control app is that you can adjust the controls the way you want them to be, if you're not satisfied with the default configuration.
Battery Life
Sennheiser claims that a single full charge for the buds can last up to 7 hours and their statement seems to be accurate as I've used them intermittently and found it to match with the claimed duration.
Despite that, I wished that they had included wireless charging to the package, seeing how much the Sennheiser Momentum True Wireless 2 is a premium product. It's not a dealbreaker but it would definitely attract more people if it had the feature.
Sennheiser Momentum True Wireless 2 Verdict
Was I impressed with it? Indeed I was. Was I happy seeing the price tag? Well, not exactly. Should you have the money for it however, you can expect a solid pair of earbuds that offer enjoyable audio as well as the option to tweak it even further.
Personally I wish that they made it a little bit cheaper than Sennheiser's asking price of RM1,498. Then it would be the perfect deal. For that, I award the Sennheiser Momentum True Wireless 2 our Bronze Pokdeward.
We would like to thank Sennheiser Malaysia for providing the Sennheiser Momentum True Wireless 2 that was used in this review.